As much as celebrities are praised in the same way they are hated too. They receive hate for different reasons. Some people just love to hate them without any particular reason.
Actress Mashal Khan was receiving hate from a random woman. She decided to expose her in her Instagram story. She posted several screenshots and exposed the sick lady who abused her and made fun of her for no reason.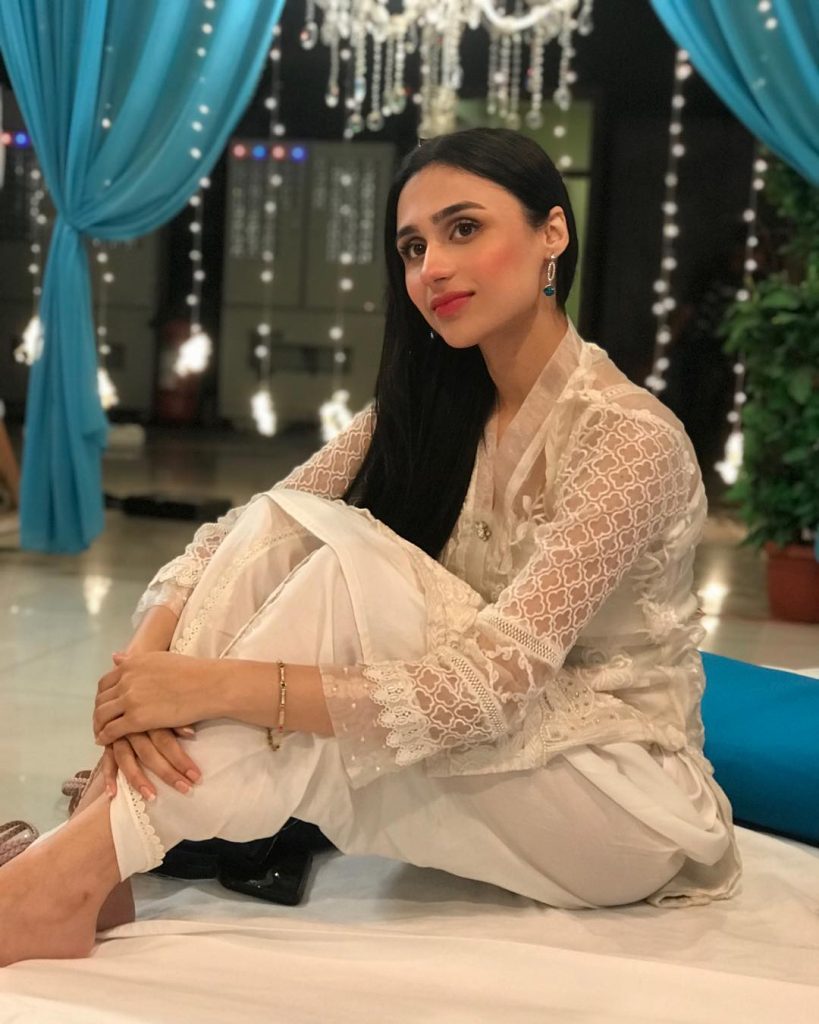 Mashal wrote, "I am posting a screen recording of some hate-filled messages I received that made me and my sisters laugh really hard, so I thought I'd share it with you guys as well."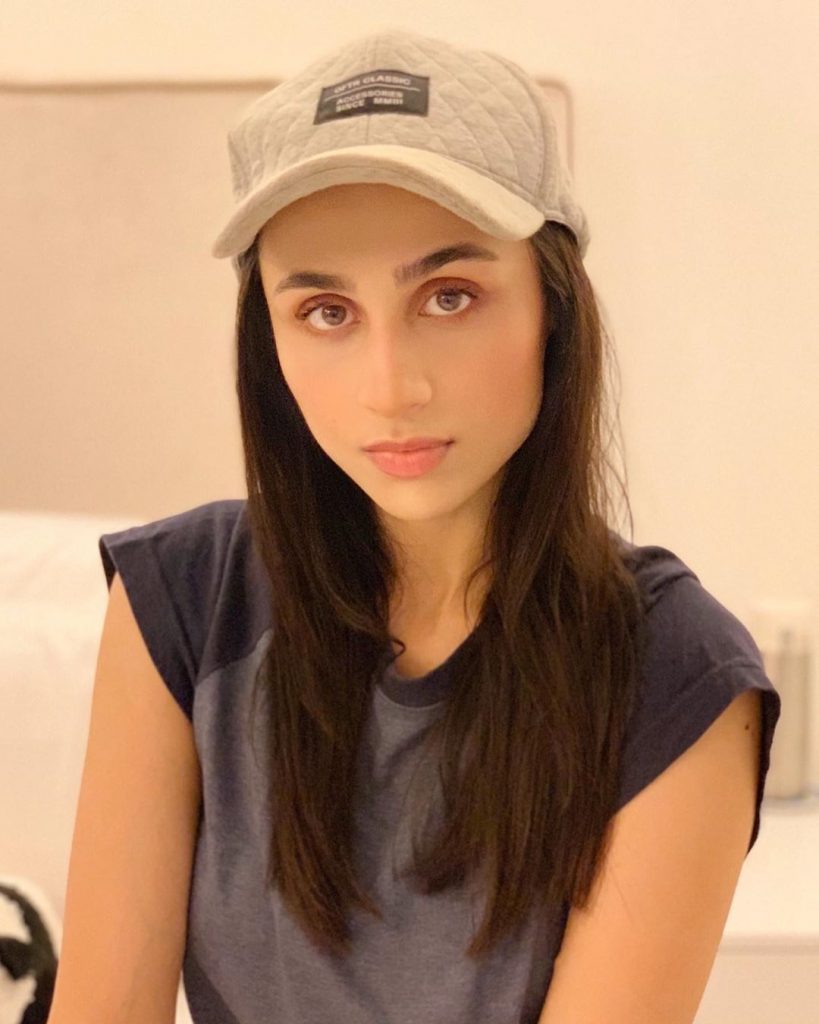 Here's the screenshot in which she shared the details!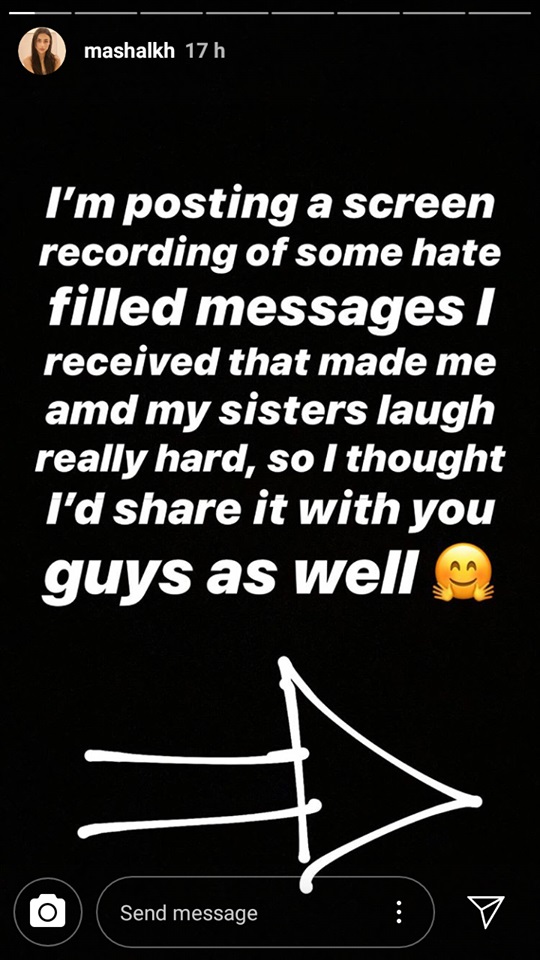 A woman named Mehak Umer sent her messages which were filled with abuses. That lady called her with different vulgar names and accused her of several things.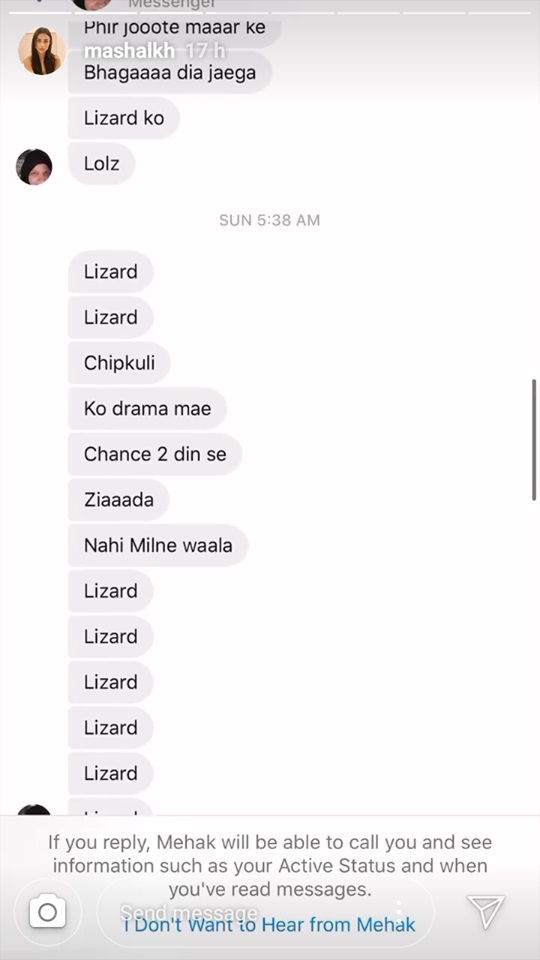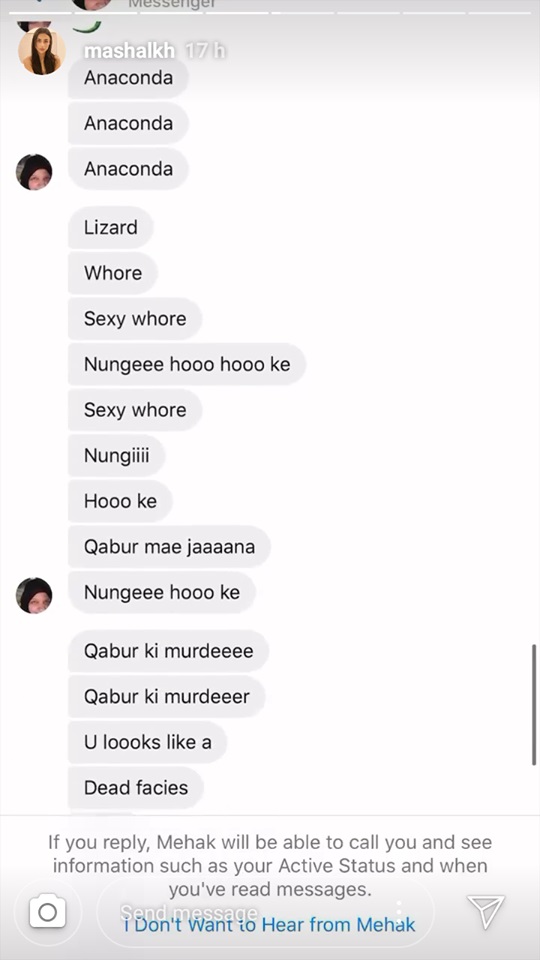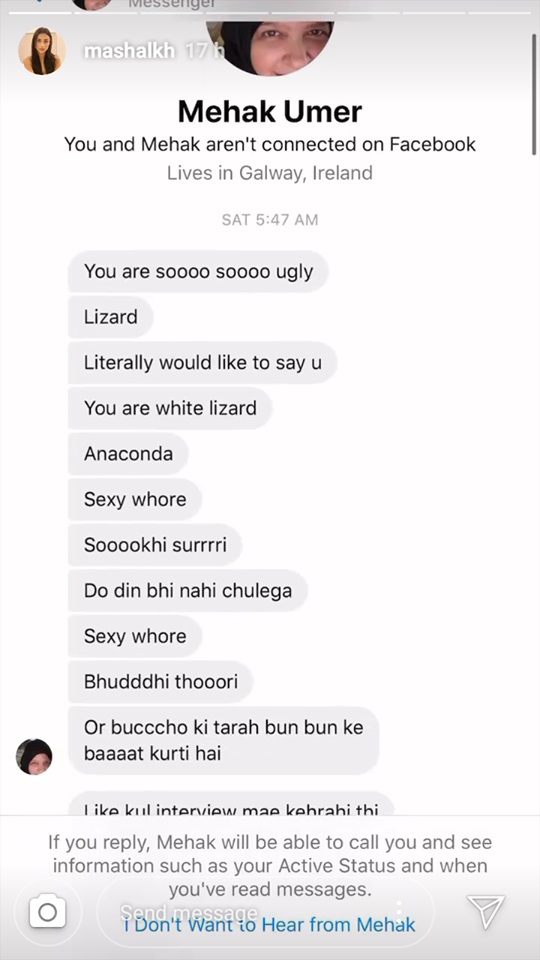 Mashal wished that this sick lady becomes less hateful and said, "Let's pray for this woman. May she gets less hateful."