Mathira is one of the most famous names of the industry when it comes to boldness. We all know Mathira for so many reasons, whether it's her leaked pictures controversy, the viral phone call video, or the bashing over her dressing, Mathira faced all the fiascos fearlessly and proved how dauntless she is. Nothing could cease her and she kept on living her life the way she wants. Over the past few years, major transformations have been seen in Mathira's body. People started saying that Mathira has done implantations.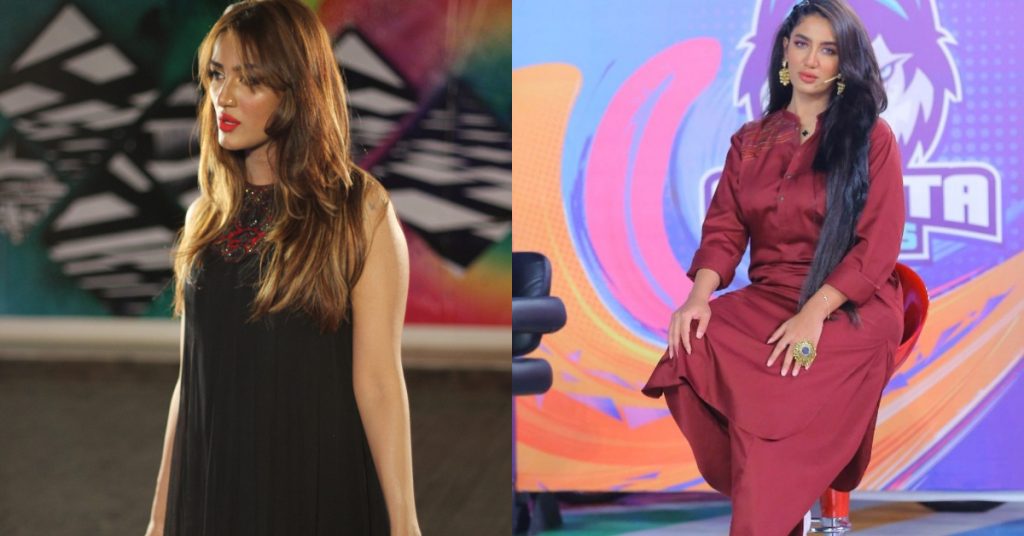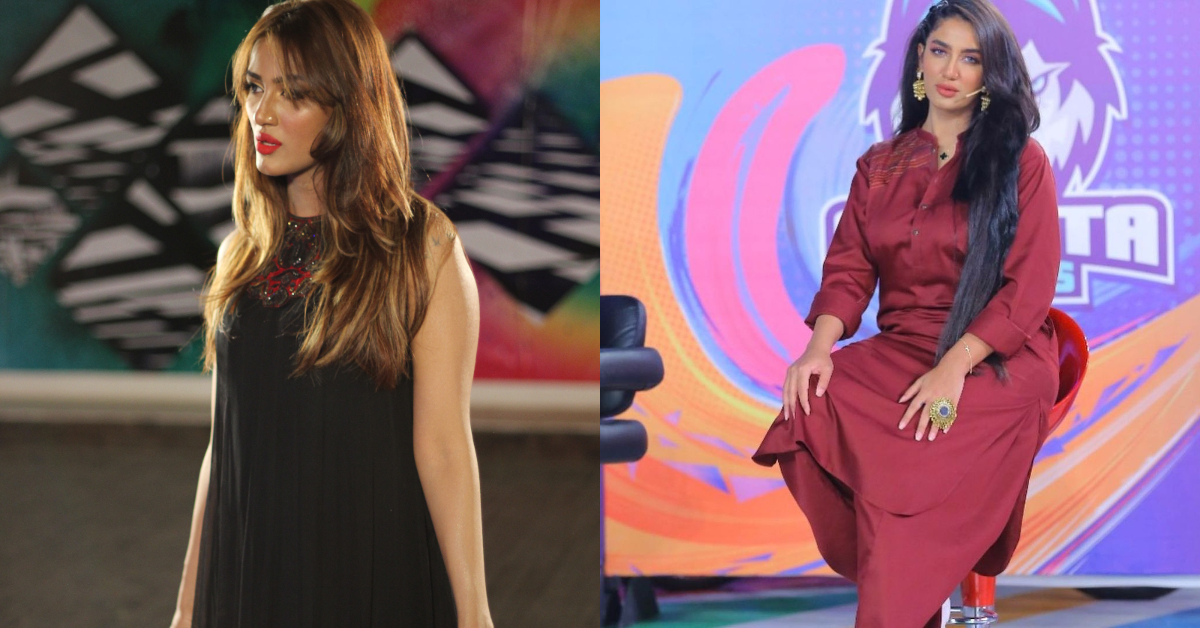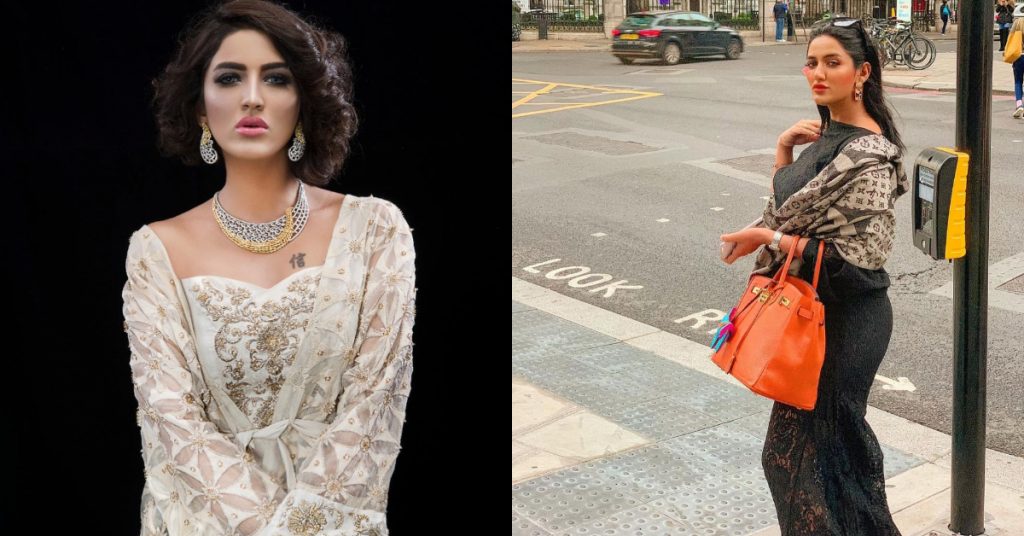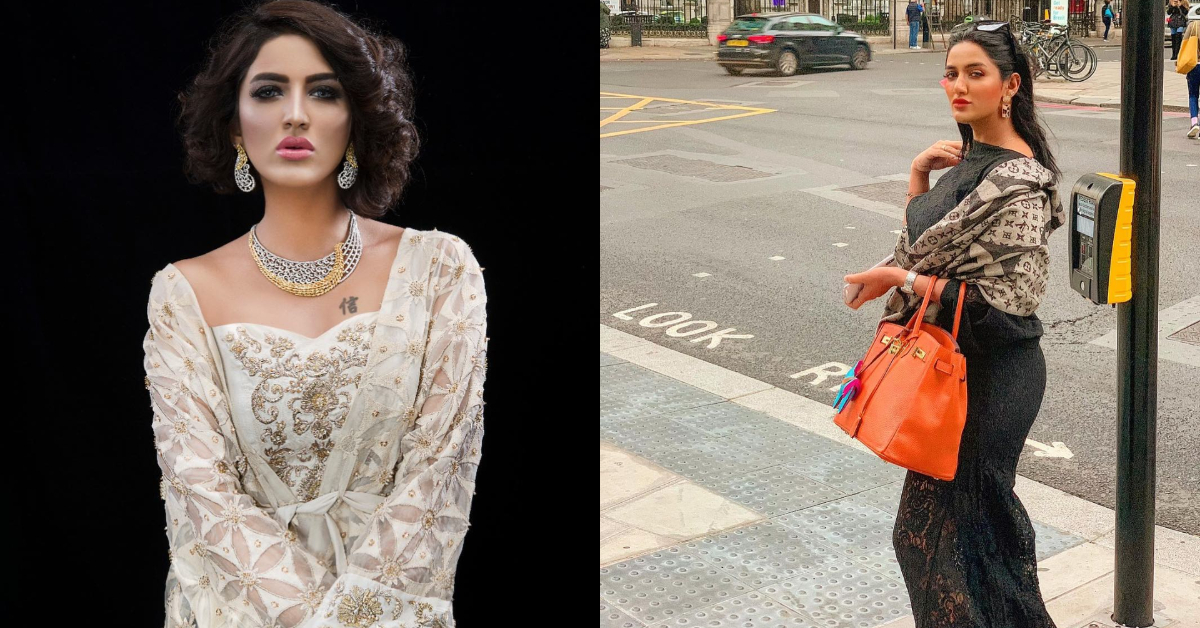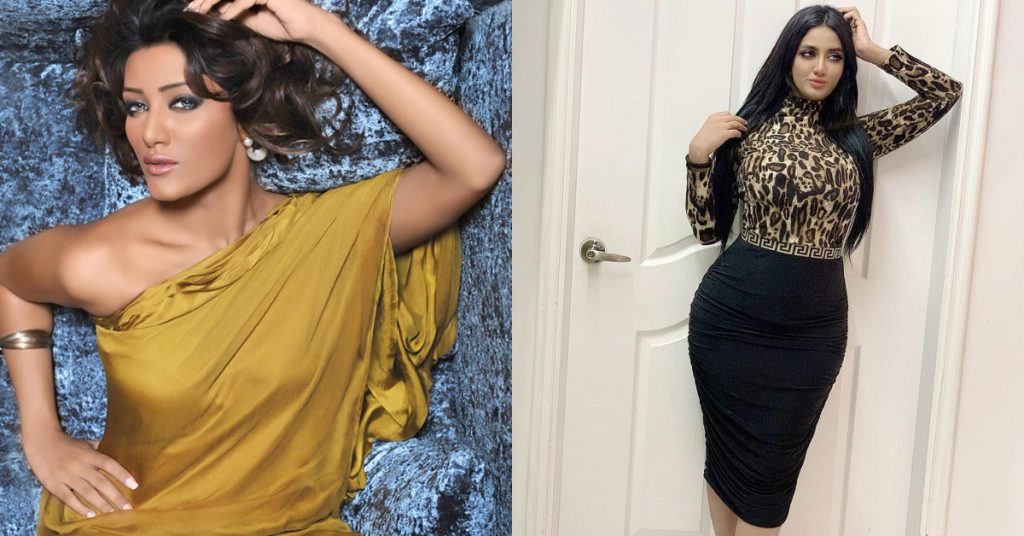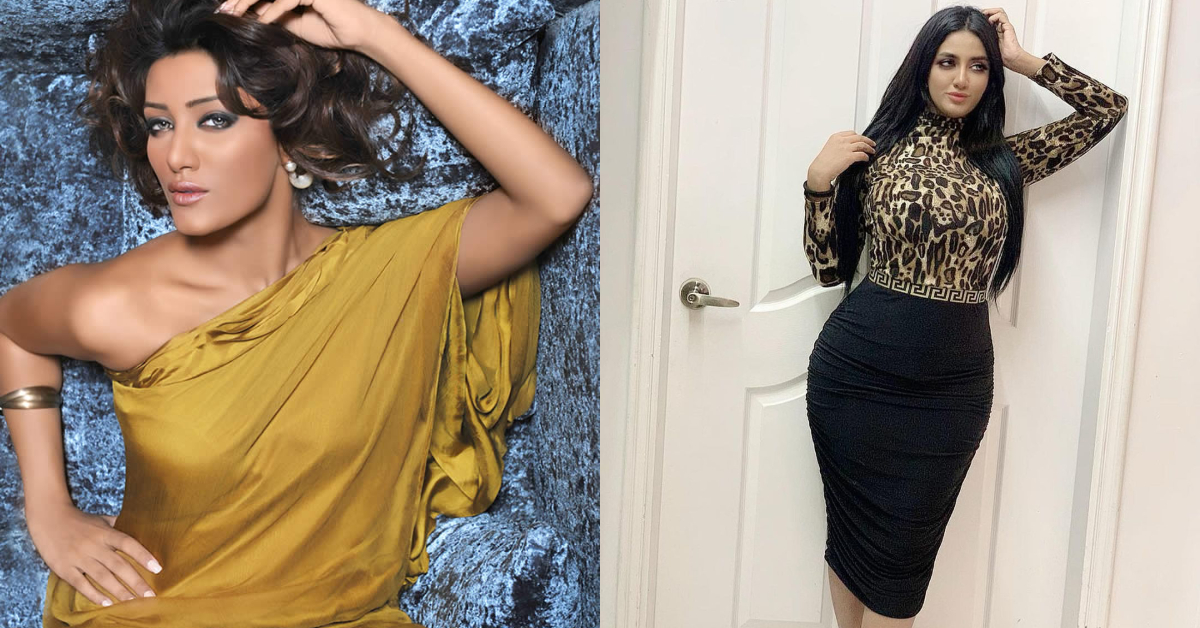 Mathira recently came up with a reply to all the critics and said that she is happy with her body. Mathira also addressed the issue of being accused of implantation and said that she has a hormonal imbalance and if she had done implantation she'd have owned it and she also asked people to stop calling her "Plastic"
Let's have a look at Mathira's reply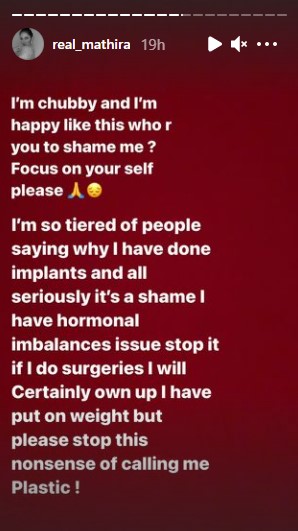 What's your take on this matter? Want to add something to the story? Feel free to share your views with us!