Mathira is usually in the news for all the wrong reasons but this time she has done something which no other celebrity has done till now. She has made a video with a special message supporting millions of people suffering in Gaza. In her message she asked the political parties to help the suffering victims of the Gaza conflict in whichever way they can.
Mathira said that we are busy enjoying our Iftar parties while even five year olds are being labeled as terrorists and being killed in Gaza. Mathira said that people particularly the children who are innocent victims need our prayers. She said that people prayed for FIFA world cup for hours but no one even said one prayer for Ghaza. She said that all anyone needs to do is to spare one minute and that we should think of Ghaza's children like our own children.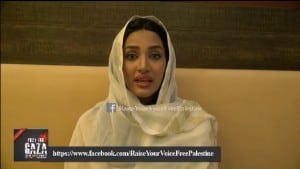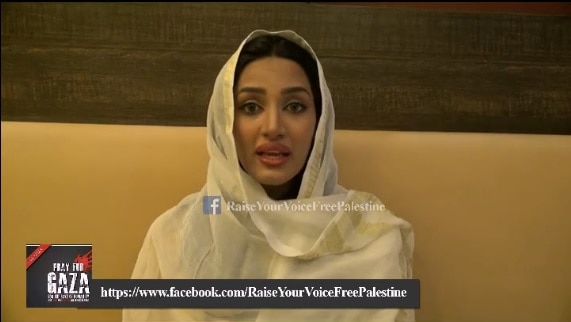 "Displaying pictures of injured and dead children on social pages is not the right way to express your solidarity with Ghaza" Mathira said. She also said that these children deserved respect and displaying their pictures like that was wrong.
"People will judge what I am saying because it is coming from me but I don't mind that as long as people share this video as much as they can" she added.
Here is the video