Mawra Hocane has become a name that does not need any recognition. She has been doing TV for quite some time now but this year she made it to the big screen with Jawani Phir Nahi Aani 2 not to mention that she did work for across the border before she hit Pakistani screens with JPNA 2.
Mawra had her birthday on September 28th and it turns out that she celebrated her birthday three times this year. Firstly she was thrown a surprise on the sets of her upcoming, most anticipated drama "Aangan". Her sister Urwa Hocane was also present at the surprise as always. Mawra celebrated her birthday the second time at an old age home "Bint e Fatima" because she had promised one of the woman there that she would celebrate her birthday with her.
Turns out that she celebrated her birthday one more time and that was organized by none other than Urwa and that too at the midnight, the second her birthday started. Mawra was in her pajamas and she has a beautiful pink cake with M written on it. Her whole bed was decorated and she was overjoyed that moment when the candles were lit. Even the spark of the candles couldn't outshine the spark that she had in her eyes.
So the first one was at Aangan sets, kind of like a pre-birthday celebration. Second celebration was at midnight with her sister Urwa and last but not the least with the mothers of "Bint-e-Fatima". Mawra was equally enthusiastic for all three of them.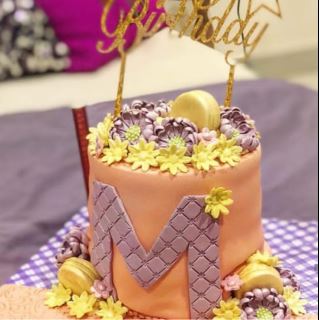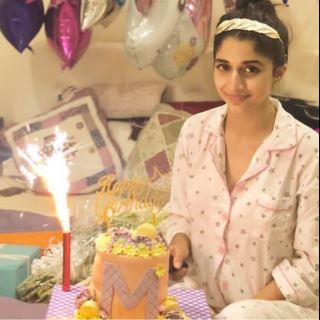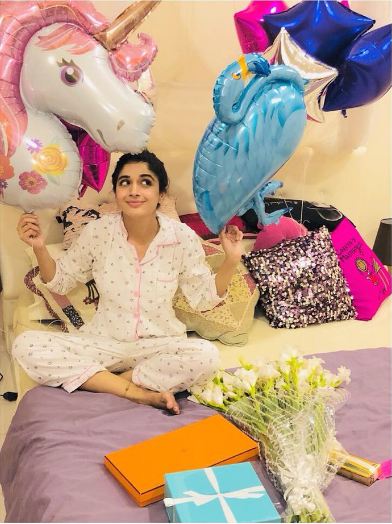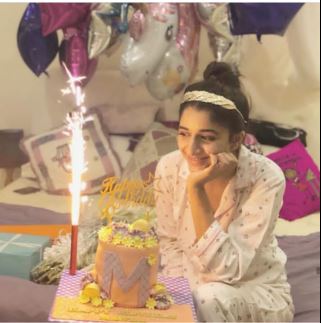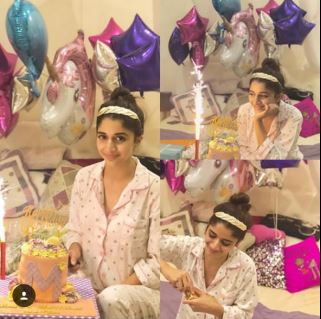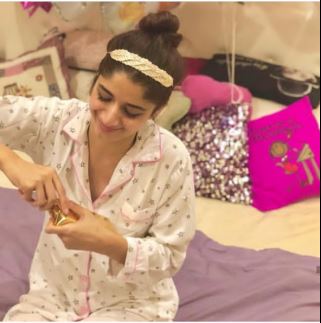 We wish Mawra to have many more such beautiful birthdays.