The lady who is often been criticized and humiliated for her English skills seems not to bear it anymore now. Pakistani Actress Meera has finally announced that she will now be suing everyone who will make fun of her English and her on screen openly. It is important to mention here that the actress has been in limelight for her weak English and channels including Geo News too had highlighted her speaking mistakes during elections 2013.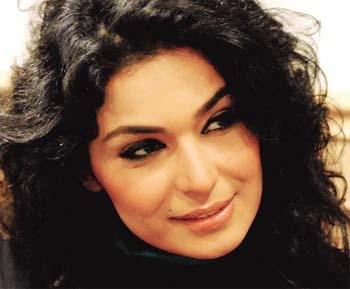 We did share a news about the actress where we heard that she has done a short course abroad to enhance her linguistic capabilities but it seems like the actress is no more on to accept the open criticism. While talking to Express Tribune, Meera complained that despite of her services in the entertainment industry, she is never taken seriously by the people and jokes are been cracked over her English and her age. Mentioning TV host Hamid Mir, Meera said that Hamid has given out wrong information on screen about her that he has been watching her for the past 27 years. This statement of the said host makes Meera lie somewhere in her 40s' which seems an unacceptable comment for her. She said:
"I entered the industry as a child star in 1995.He is a senior journalist and he should not share false news. This is not the right kind of journalism that he is promoting. What personal grudge does he have against me? What kind of a national agenda is this that he's insulting me?"
Targeting the audience, she further bluntly said:
 "No one has the right to make fun of me or my English. Either you prove it or you sit quietly. Nobody can defame me. I will send notices to those involved through my lawyer, and they will have to face the court. Every Tom, Dick and Harry is on TV acting like Meera!"
Sharing her thoughts about her love for the country, she also revealed that she is now taking her life seriously and soon will be coming up with a hospital which would facilitate her nation.
It was probably because of the response of the audience that Meera recently said that "Ishq Khuda" will be her last movie as an actress because she is not loved by the audience she is trying to entertain but wonderfully, the film did a decent business in terrestrial multi-cinemas which has again rejoiced Meera to do more work in the field of acting.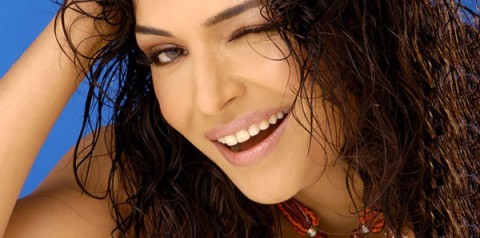 All in all, as said by her, she will now be taking all those celebrities, channels and online forums to court where she will be used as a subject of joke.
 Share your views about the news.
Wishes,
Nida Zaidi