Actress Mehwish Hayat was awarded Tamgha e Imtiaz this Pakistan Day alongside many other celebrities who were awarded for their services to Pakistan. The news of Mehwish Hayat's award came with a lot of hate on the actress with a huge chunk on the Internet saying that she was not deserving enough. Many people also passed very derogatory remarks on her award.
Well, we all know Mehwish Hayat is a person who will say what is on her mind and she has broken her silence on all the hate as she called out people who have been using very derogatory remarks about her. She posted her side on the situation in an Instagram post. Here is what Mehwish has to say to all the haters out there: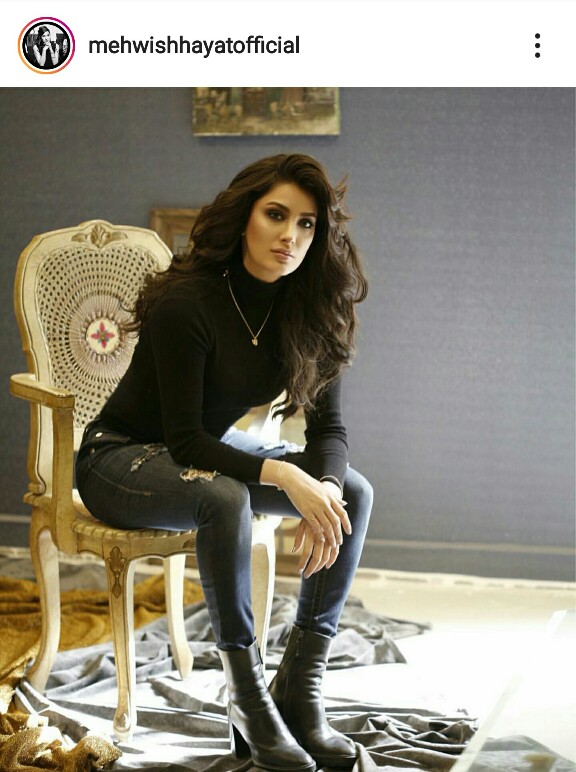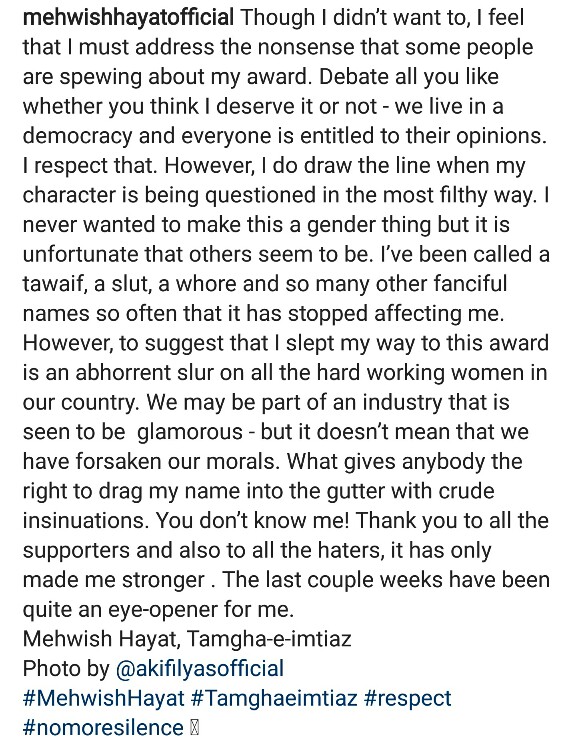 Mehwish also thanked her supporters for standing with her through all of this!