Mehwish Hayat has been so vocal about Hockey's declining situations since quite some days and finally Sindh Govt has decided to give grant to the Federation on which Mehwish said its highly appreciated that Sindh govt grant has been announced but we should make sure that it needs to be spent on the Hockey Federation.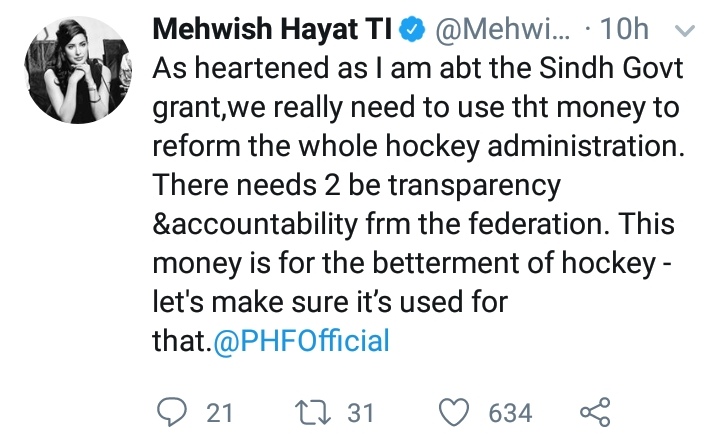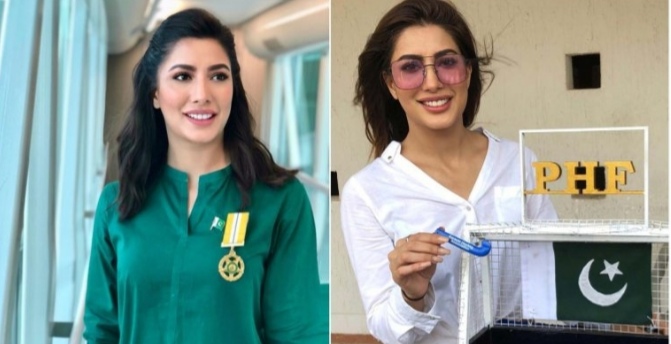 And we thank Mehwish to carry this flag of reviving hockey  It seems that actors have taken the responsibility to be contributing in sport and entertainment simultaneously.
We appreciate Mehwish Hayat for all the efforts g she is making in betterment of Federation.
We also pray that Hockey Team gets better and better.