Ahh! What a great lovely OST! I must confess that though dramas may disappoint viewers but their OSTs are always mesmerising. For example Meri Zindagi Hai Tu, Khoya Khoya Chand, Darmiyan, Kabhi Kabhi etc. These dramas failed to satisfy viewers but their OSTs are super hit. It is good that our composers are working hard and trying to get best of the best. So it will not be wrong to state that quality of OSTs have been improved very much even some of the dramas OSTs sounds like a film song for example Dard-e-Inteha by Sara Raza Khan and Sahir Ali Bhagga, Shareek e Hayat by Sahir Ali Bhagga, Tu hi tu (bashar momin) OST by Kashif.
Mere Humdum Mere Dost is a new drama by MD Productions which will be ON-AIR on Urdu1. The cast include Sanam Jung, Adnan Siddiqui, Shakeel, Farhan Ali Agha, Junaid Khan etc. Its OST has been released and honestly when I first listen to the soundtrack I fall in love with it. I don't usually like songs by listening to it first time but I must confess that this song mesmerized me in a first attempt.
The OST is composed by the living legend Waqar Ali, this man surely deserves a special award as he has taken our dramas OSTs to next level. He is a true genius and mastermind. The OST has been sung by two talented singers Nida Arab and Adeeb Ahmed they both are now rising singers in drama industry. Nida Arab had sung OSTs like Rukhsaar, Do Qadam Door Thay and Bashar Momin OST (Mann Moji) this will be her fourth project. Nida Arab gained her fame in 2009 by singing Nazia Hassan's song Dum Dum Dee Dee she was totally neglected in the past but I am glad that she is now being recognised whether you agree or disagree with me she got a heart touching voice and she knows variations in singing very well. The male part of the song was performed by Adeeb Ahmed who gained popularity by singing title tracks of Drama Ranjeesh Hi Sahi and Aasmano Pe Likha. Adeeb Ahmed is also a great singer he has dazzled everyone through his OST of Aasmano Pe Likha. His unique voice is his specialty which gives him a particular position amongst all male OST singers.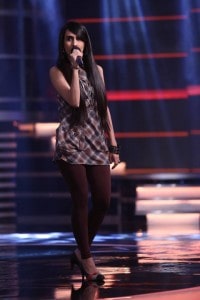 Here is the link to the track please listen to the track and give your feedback how do you like it.