Mere Humsafar is a popular Pakistani television drama. The drama has been produced by Humayun Saeed and Shehzad Naseeb under bannner of Six Sigma Productions, the drama is directed by Qasim Ali Mureed for Ary Digital. The drama has a stellar cast including Hania Aamir, Farhan Saeed, Samina Ahmed, Zoya Nasir, Aamir Qureshi, Tara Mehmood, Saba Hameed, Waseem Abbas, Aly Khan and Omar Shahzad.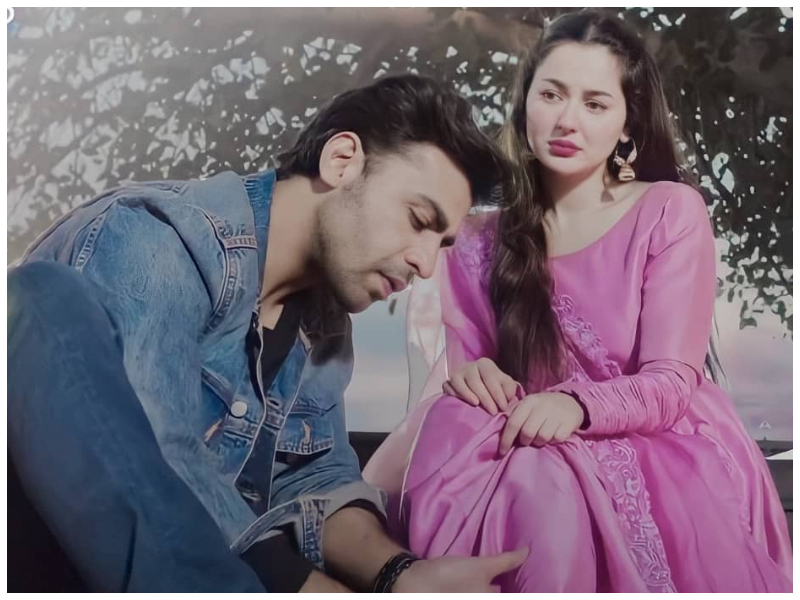 The story of the drama revolves around the innocent and adorable young girl Hala who is being raised by her grandmother in the joint family system. The story of Hala and her grand mother was the factor that hooked the audience. The grand mother, soon developing her love for Hala, became her shelter. This episode 29th featured the death scene of Hala's grand mother and her confrontations and mistakes. The scene was very well filmed and it actually attracted public attention because of it's emotional feel. The acting of Samina Ahmed and Hania Aamir was praised by audience. Have a look at the scene.
Fans said that the death scene actually made them teary eyed and they literally cried while watching the scene. Fans said that the drama Mere Humsafar stands out because of good acting and sound portrayal, otherwise the story of the drama is typical like many other dramas.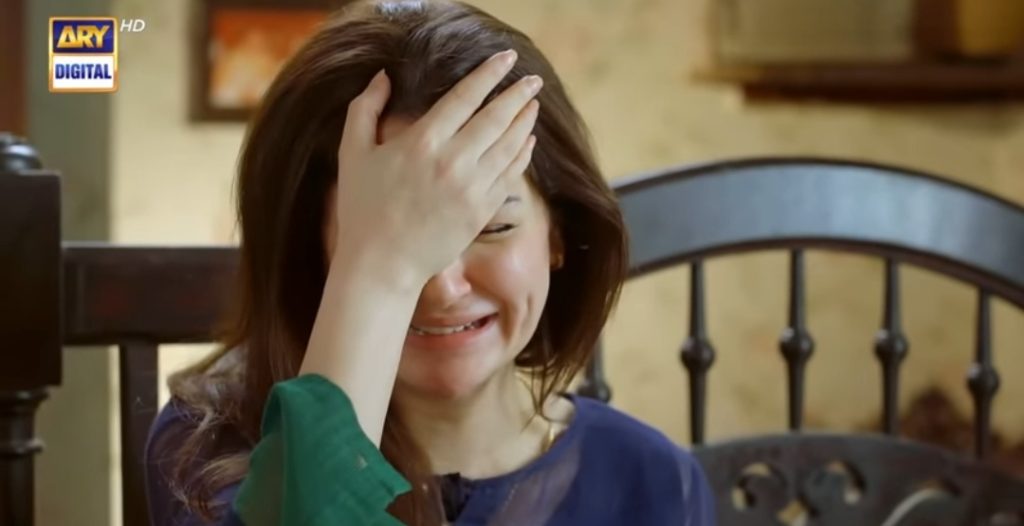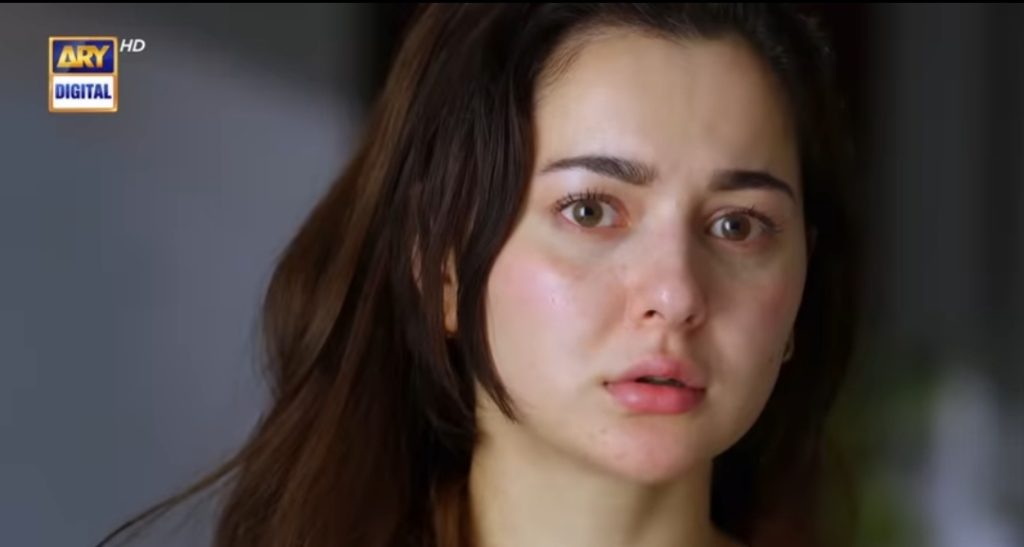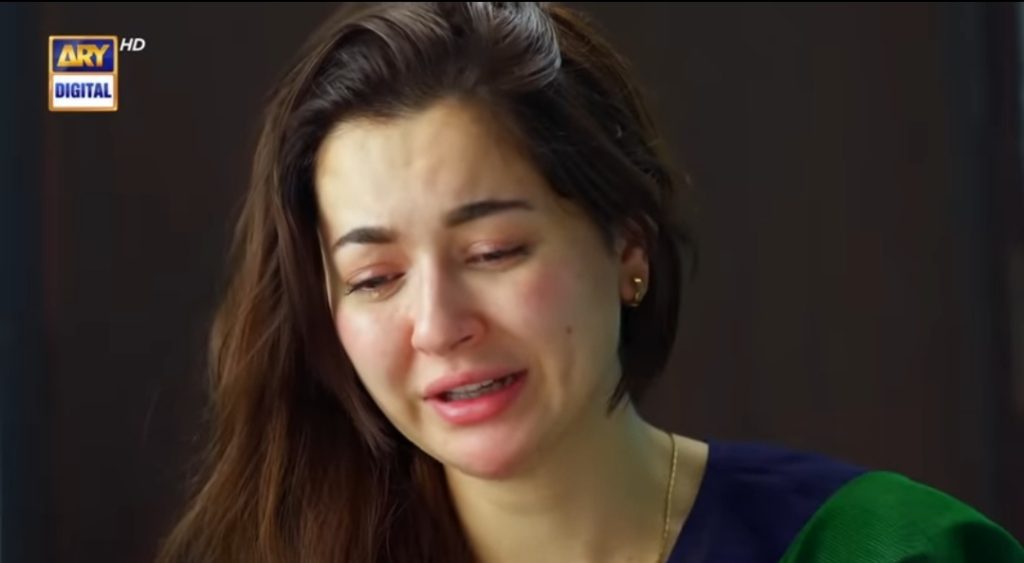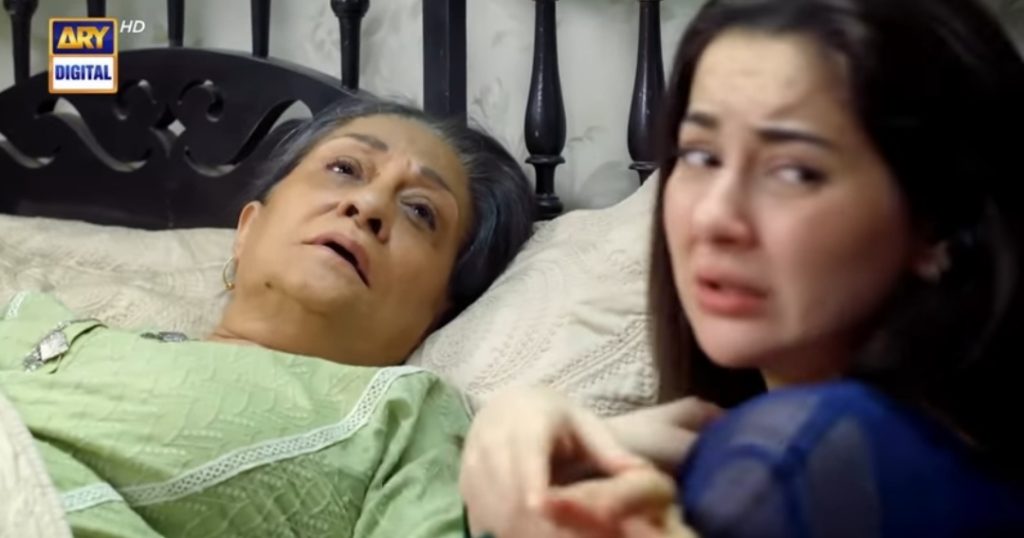 Fans loved Hala's emotional and heart-wrenching reaction on the departure of her grandmother. One fan said that Dadi wasn't fair with Hala as she used Hala as her prop and made the whole family her enemy. Fans loved the words uttered by the grandmother and said that they cried with her. Here are comments.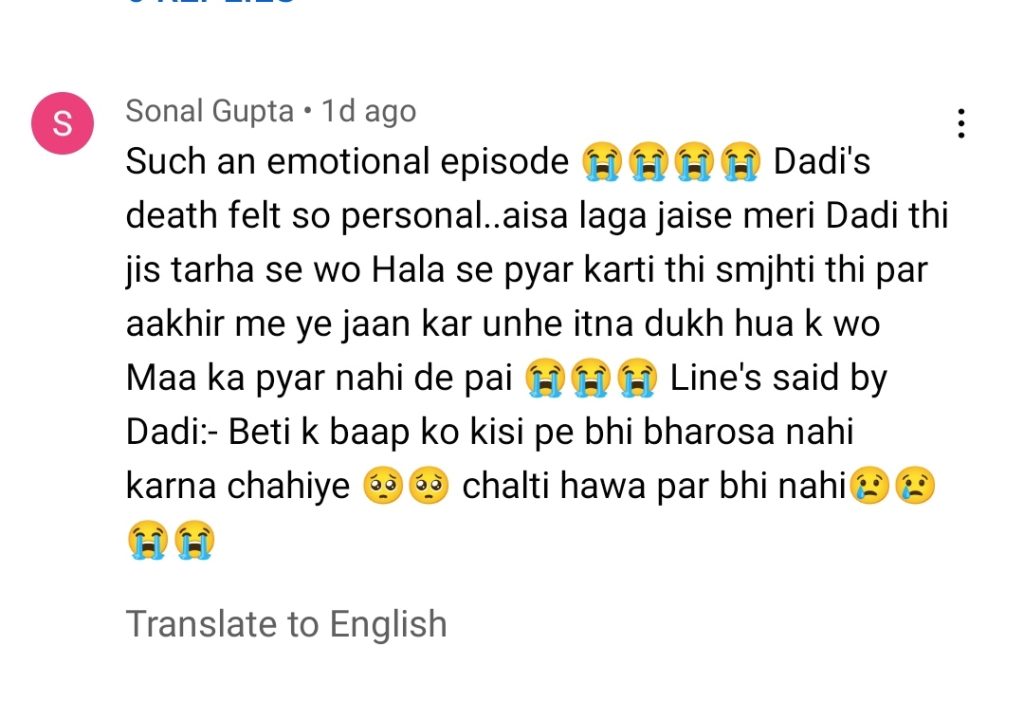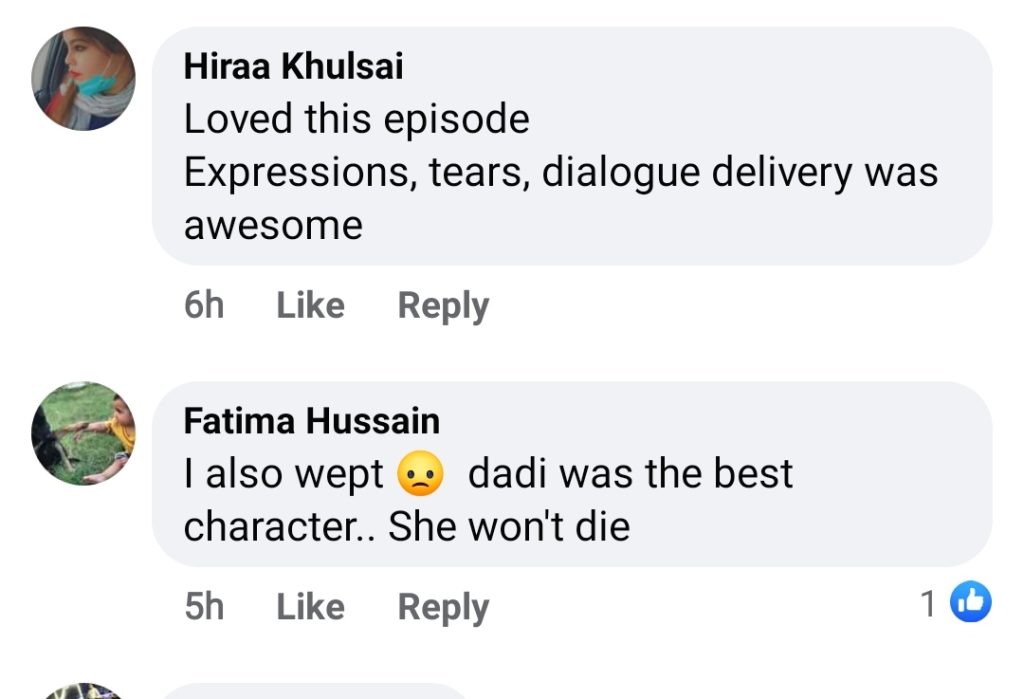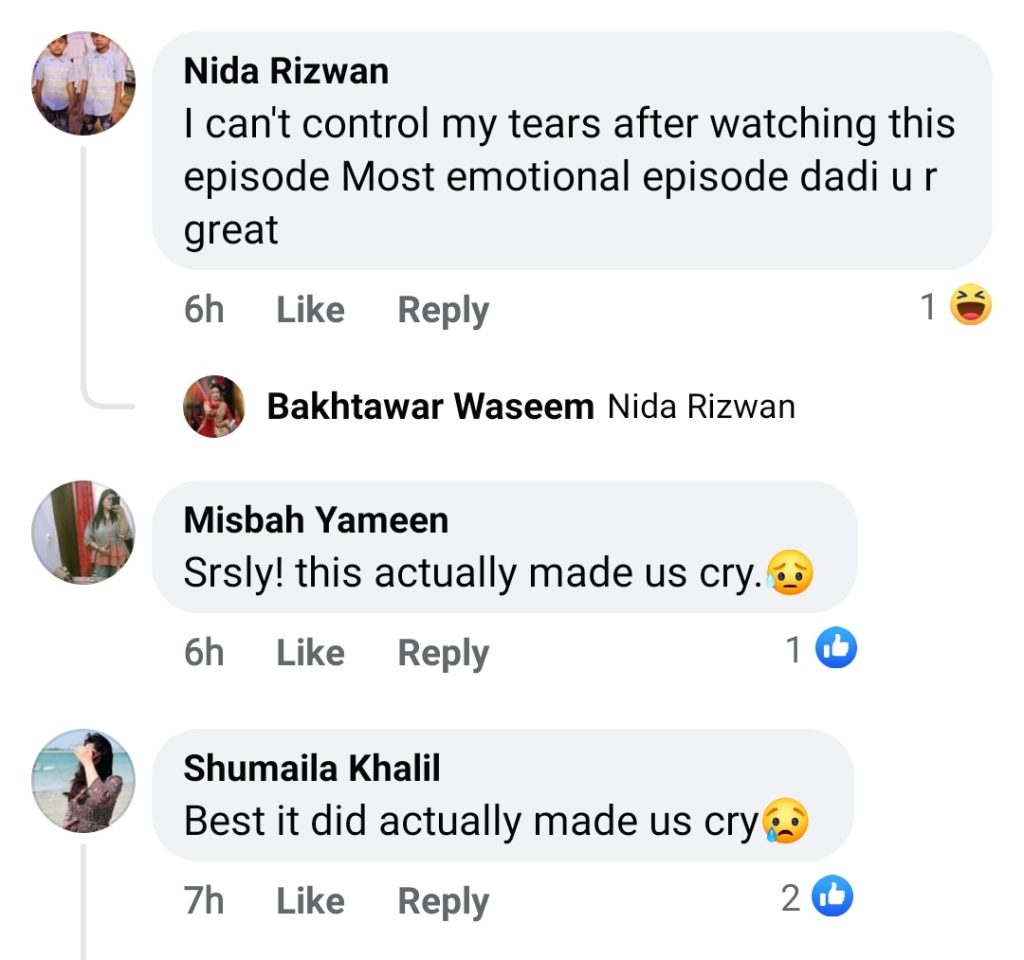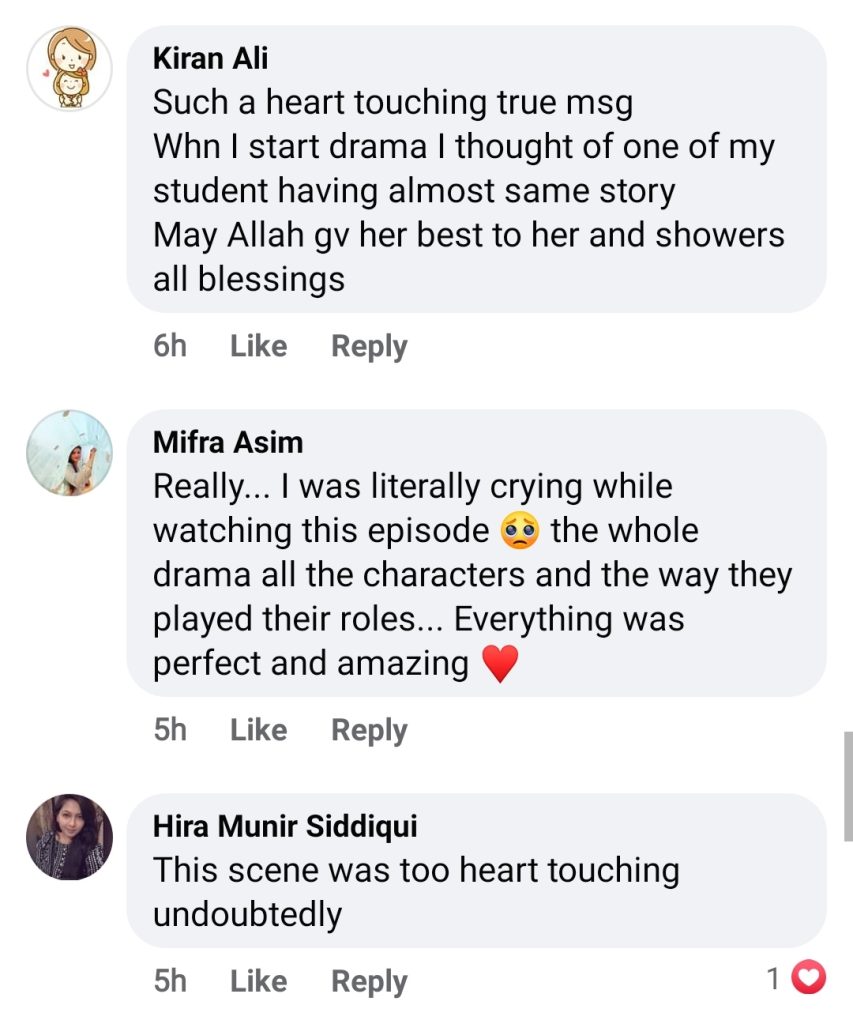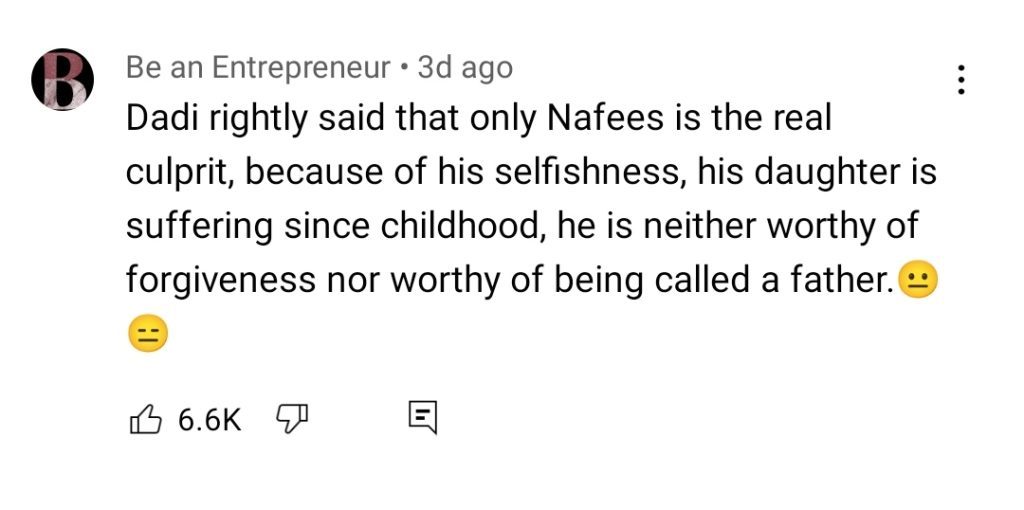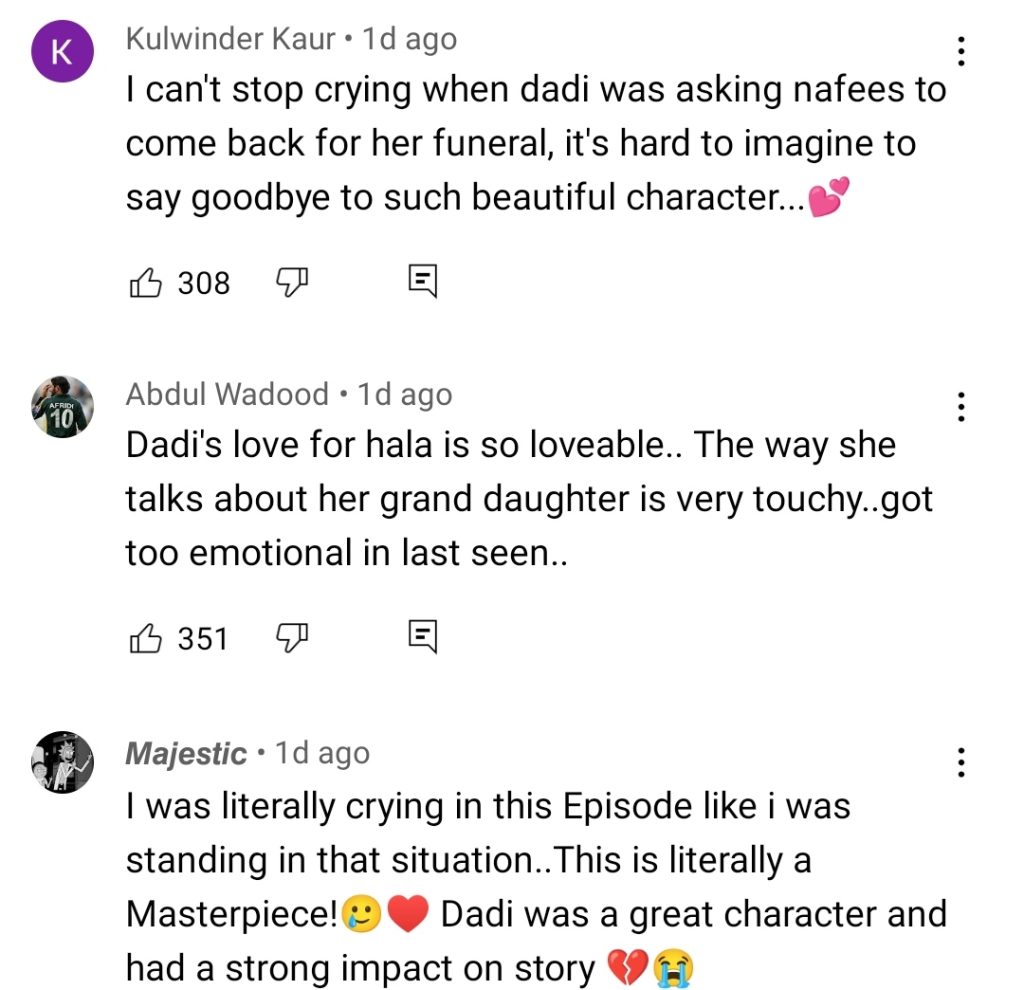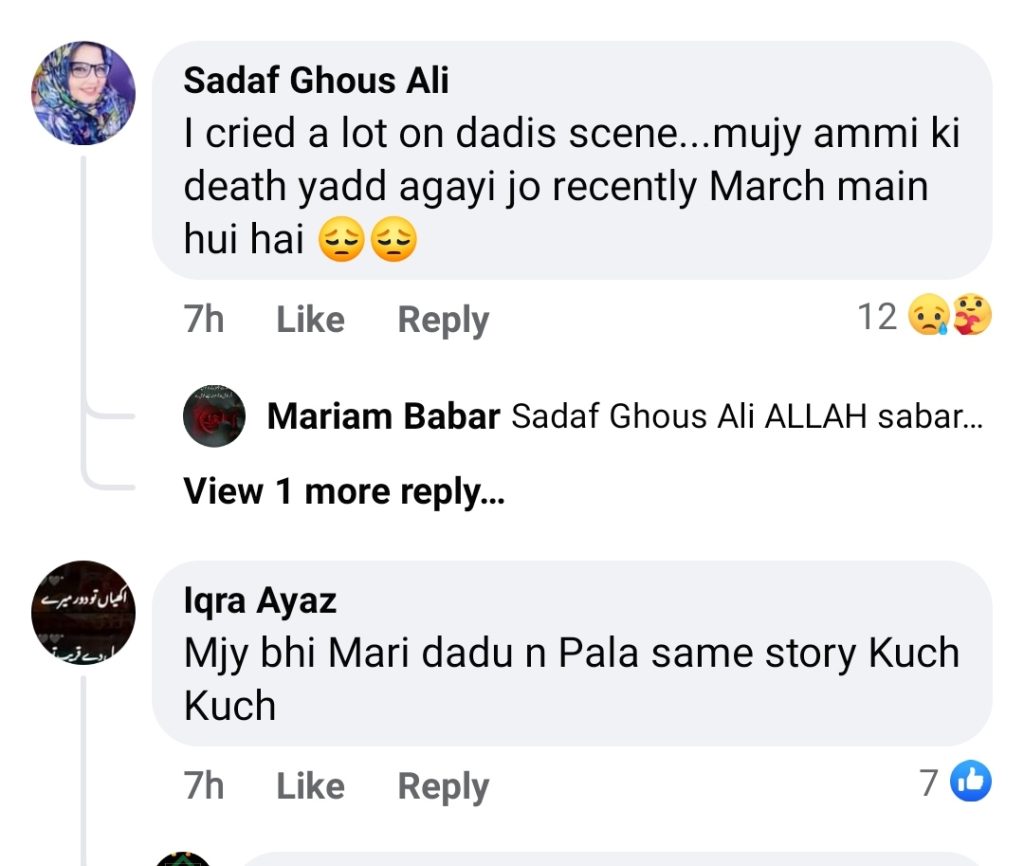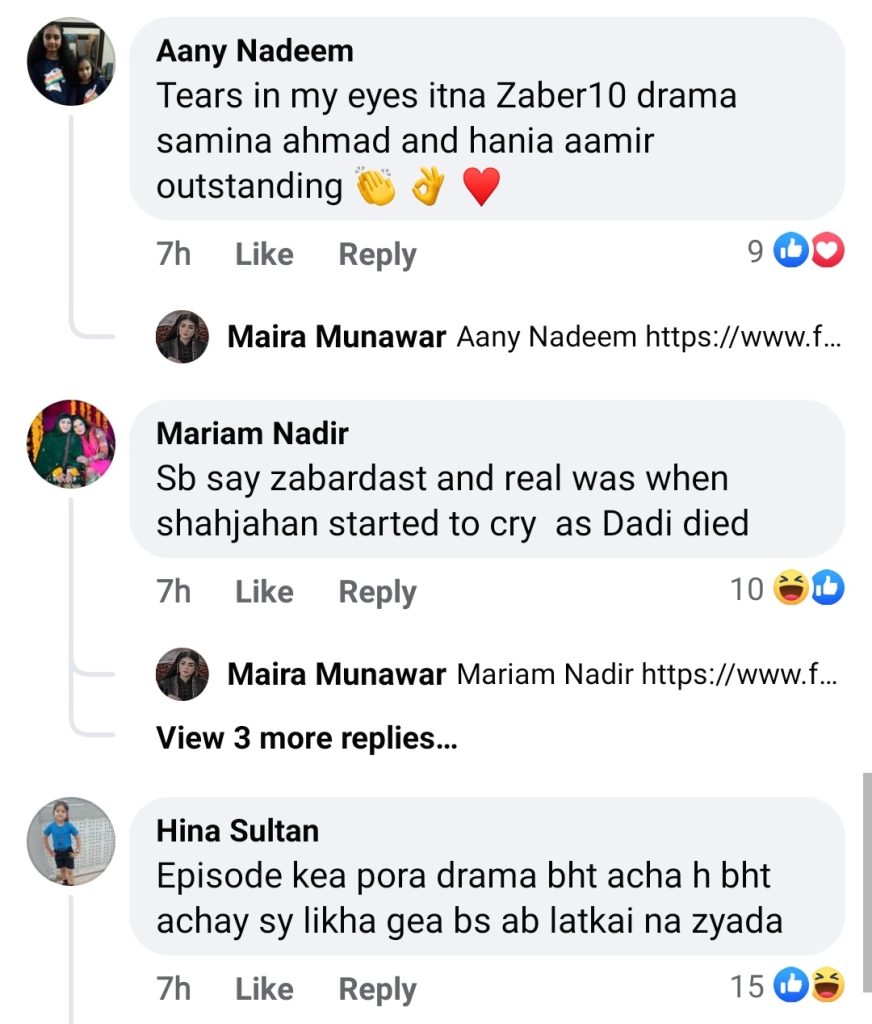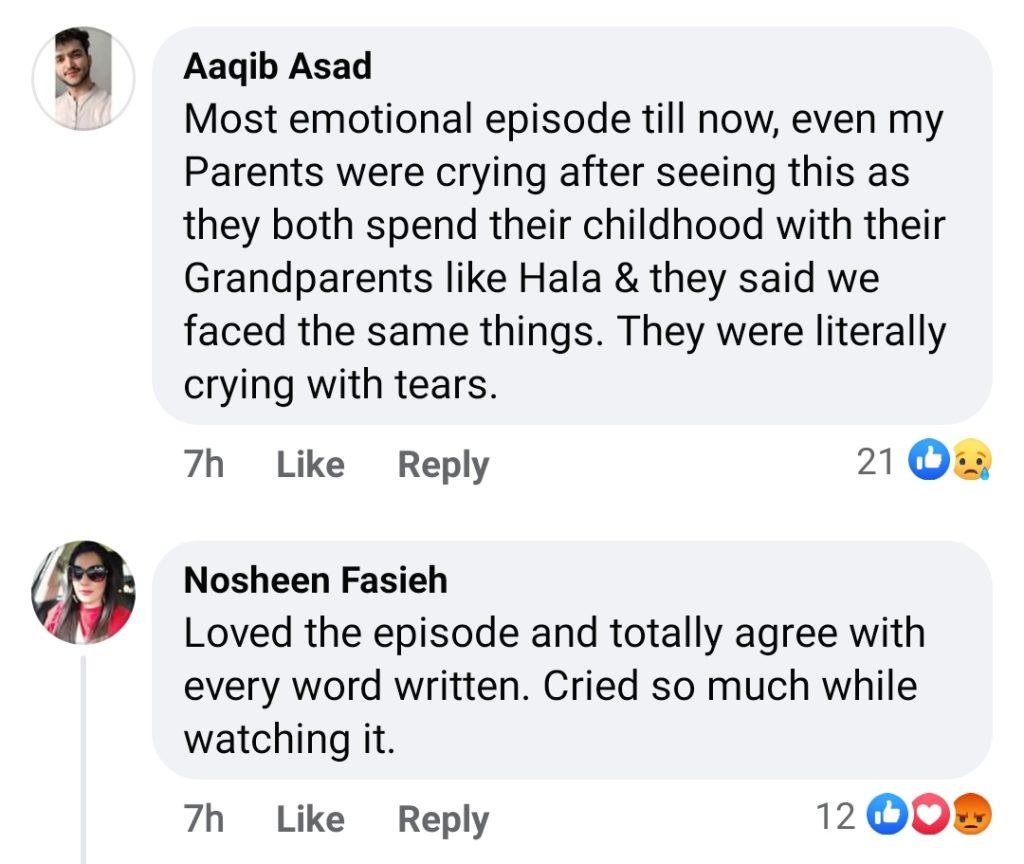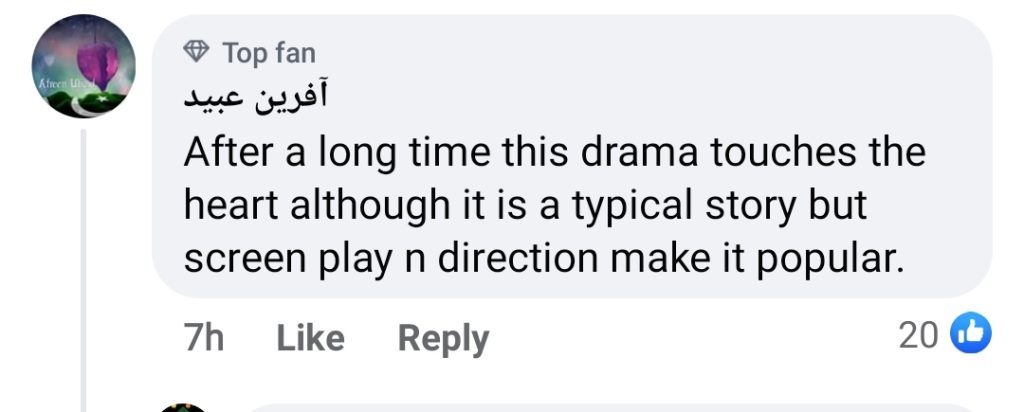 Did you like the death scene of Dadi from Episode 29th of Mere Himsafar? Do let us know!