At such a young age, Miah Dhanani has achieved so much. With a massive following on Instagram, Miah is one who is known to millions now with her cute photoshoots and beautiful presence. She is a Pakistani-American model who is making a name for herself in the modelling world and at the same time is representing Pakistan. She has done countless shoots and has been featured in about 20 magazines and 50 advertisement campaigns. Miah has a knack for the camera and the camera loves her too. Be it traditional or western, Miah is making every look count. She shines in everything and makes the whole campaign brighter with her presence.
In her latest photoshoot, Miah is in a traditional avatar wearing a black sari and leaving her hair in a flowy perm. Like always she looks like a vision. The camera sure loves this little lady. Here are some pictures from her latest shoot: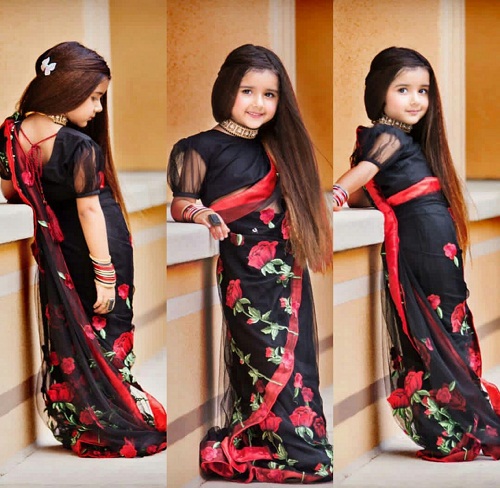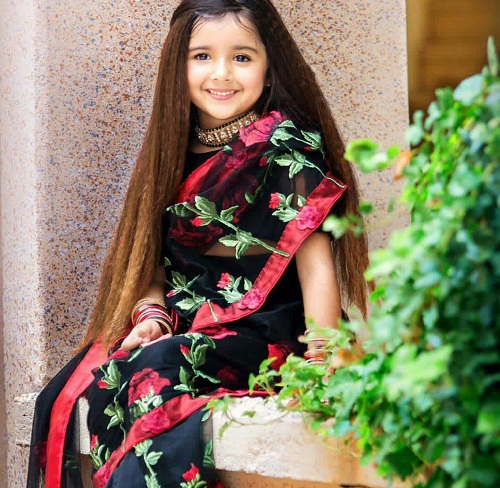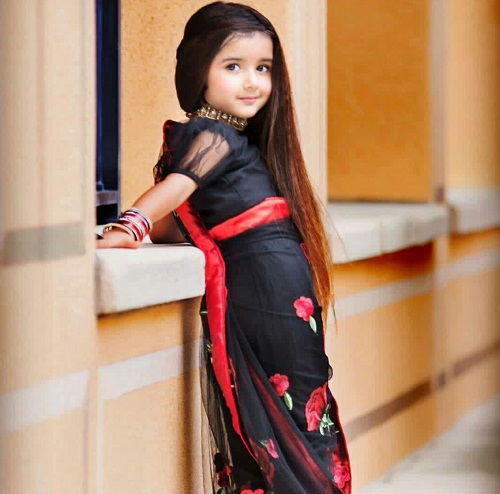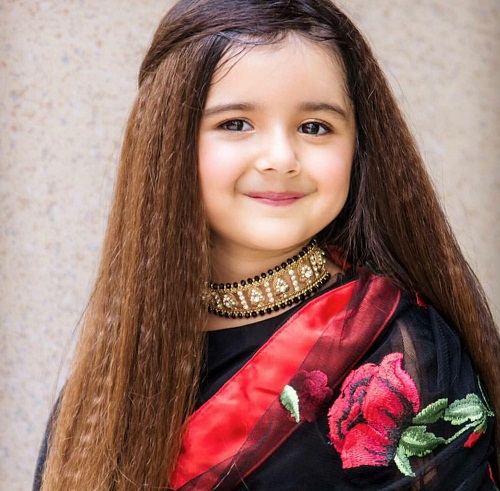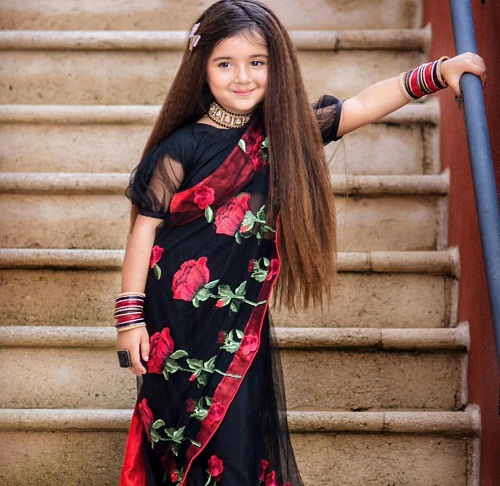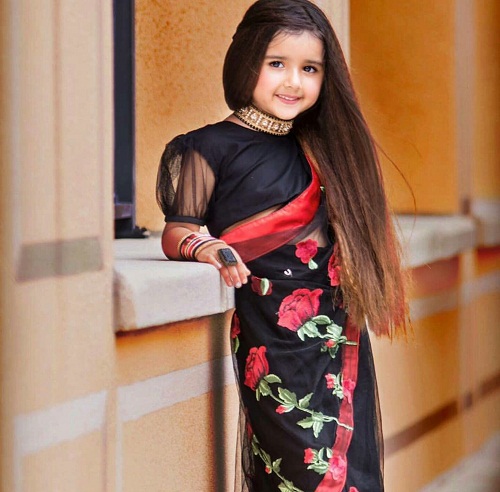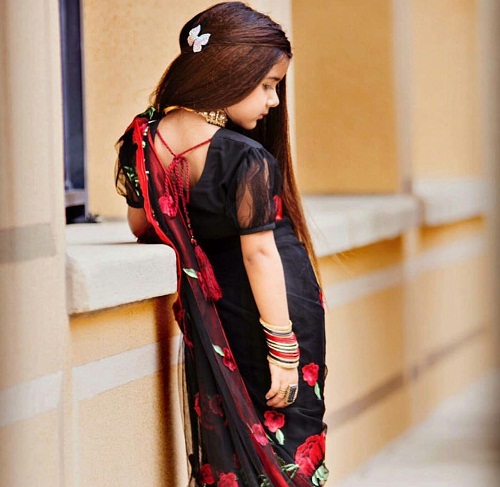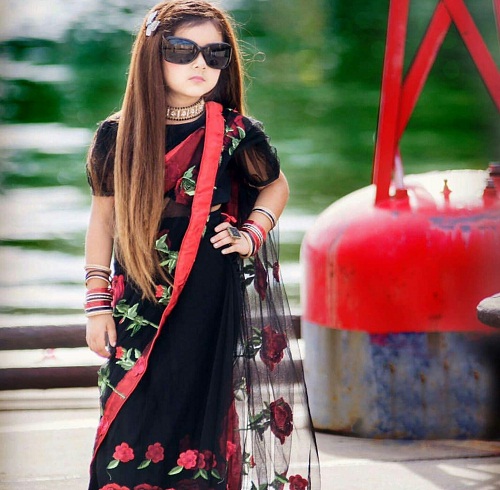 Not forgetting her black and red bangles and the neck piece she has adorned, her look gets completed. Throw in some shades and Miah is a diva. Miah is going places at such a meagre age with her pictures. What are your thoughts on Miah's latest shoot? Share in the comments section below!