Mikaal Zulfiqar is a prominent name in the drama Industry. He has earned a really strong position in the industry for his tremendous and exceptional work. Mikaal has been a part of showbiz for a long time now and never failed to impress his fans and needs no introduction. He started his career as a model and appeared in several commercials. After doing many advertisements, Mikaal appeared in Abrar-ul Haq's song video "Suno Teray Naal Pyaar Ho Gaya", Mikaal became prominent on the television for his appearance in comedy commercials by Ufone. He Later Appeared in dramas, some of Mikaal's popular dramas are "Diyar-e-Dil", "Khasara", "izteraab", "sher-e-zaat,"Ruswai" and "Alif Allah or insan".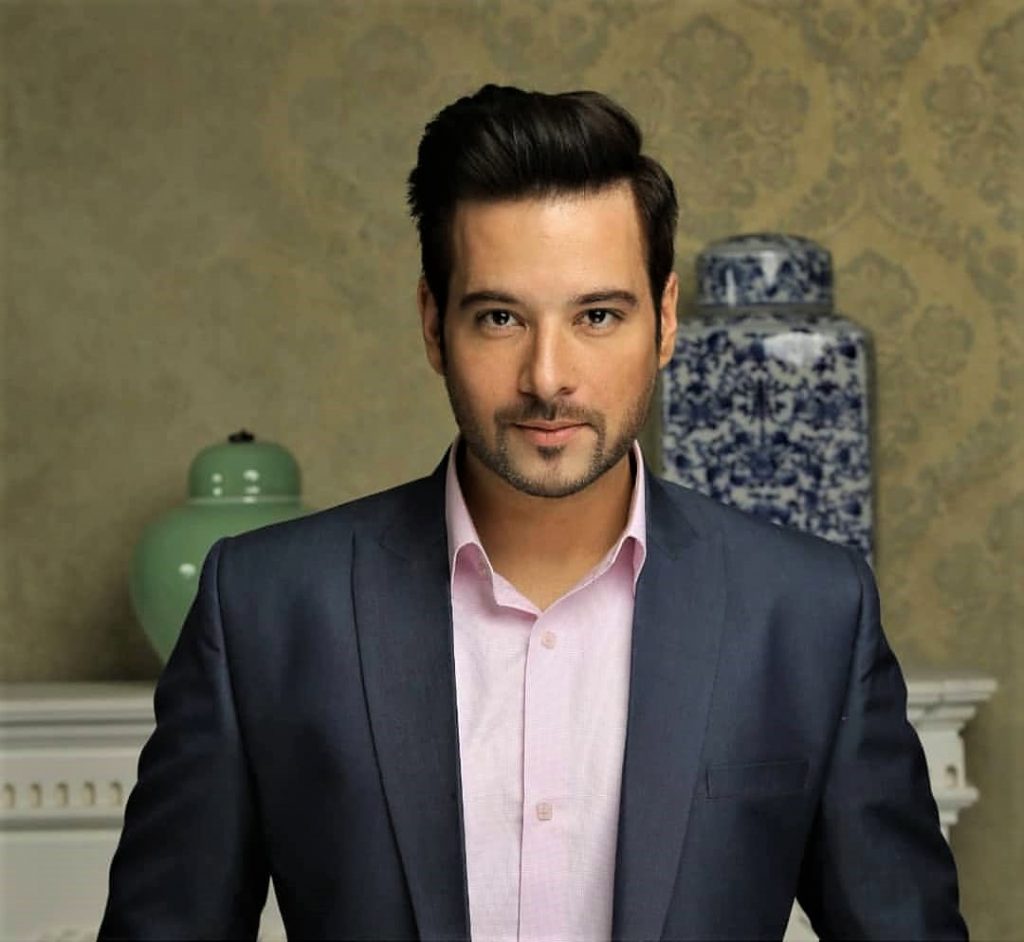 Mikaal Zulfiqar has been actively talking about drama reruns. He has previously posted a story of his drama Diyar-e-Dil being aired once again on the channel with the caption " If only we got paid for reruns. Would never have to work another day in life" and tagged Hum TV on playing the drama umpteenth time.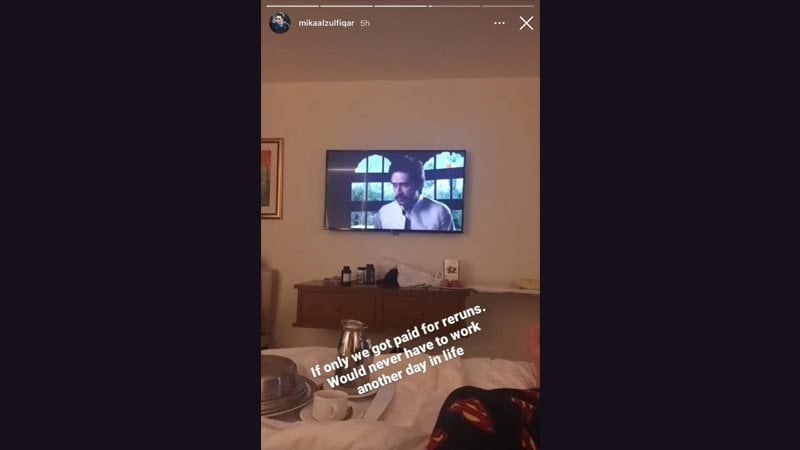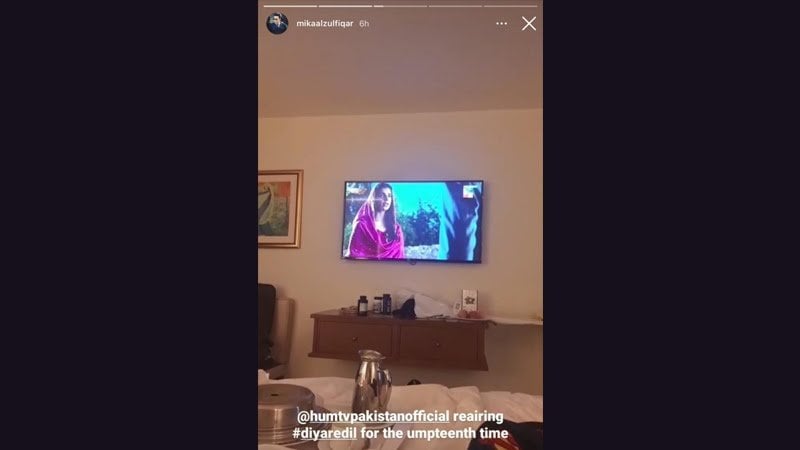 His statement was then quoted on different pages and Mikaal stood with his statement and also commented on such posts.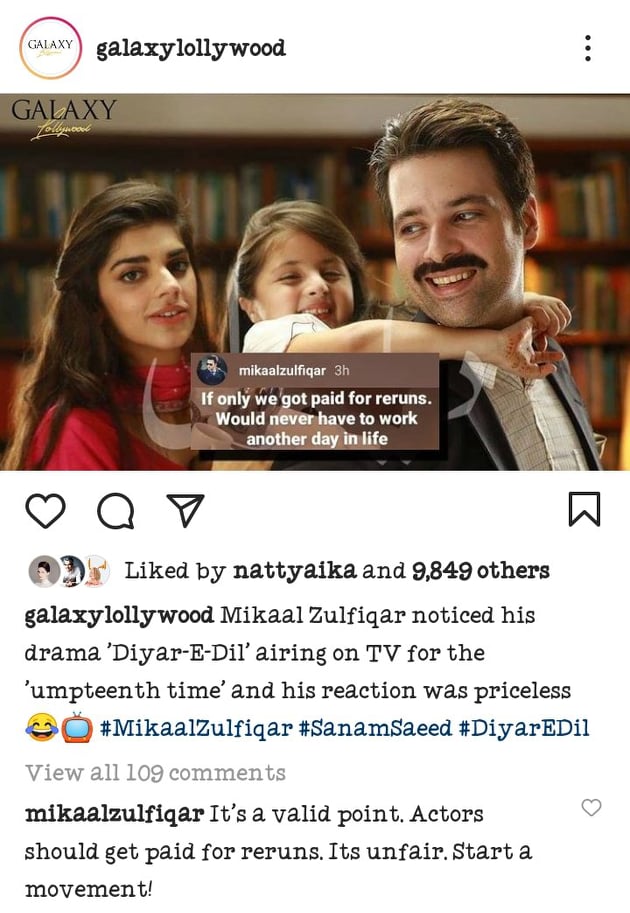 Now again Mikaal has spoken up on the issue and said "And the rerun saga continues, ZeeZindagi has also aired Diyar-e-Dil several times, so unfair that the people who really make it a success don't enjoy any benefits"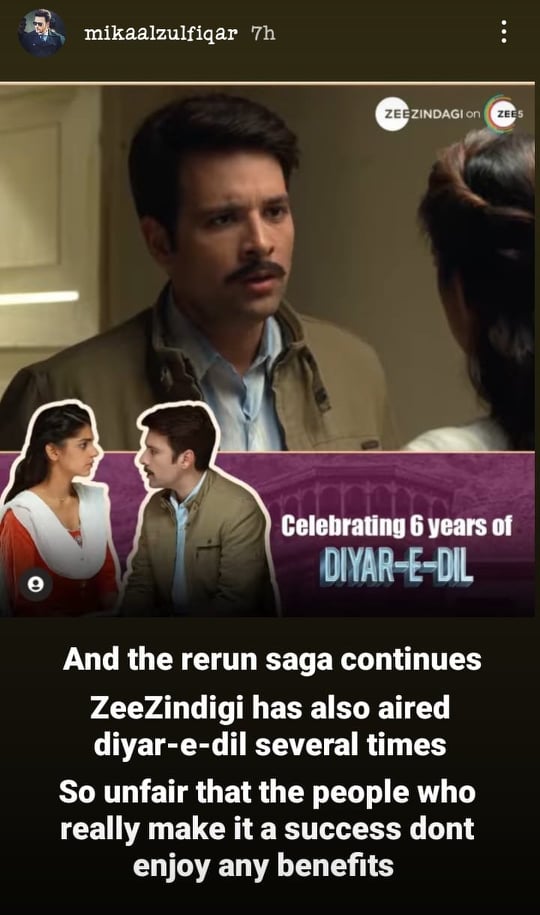 After that, a news page on Instagram shared Mikaal's story on which he thanked them for highlighting the issue in comments.