Minal Khan and Ahsan Mohsin Ikram's new visiting site in Thailand is an amazing and beautiful Tiger Park, which is located in Phuket, Thailand. Well, the couple has posted their adorable stories from the green and beautiful park while interacting with the Tigers.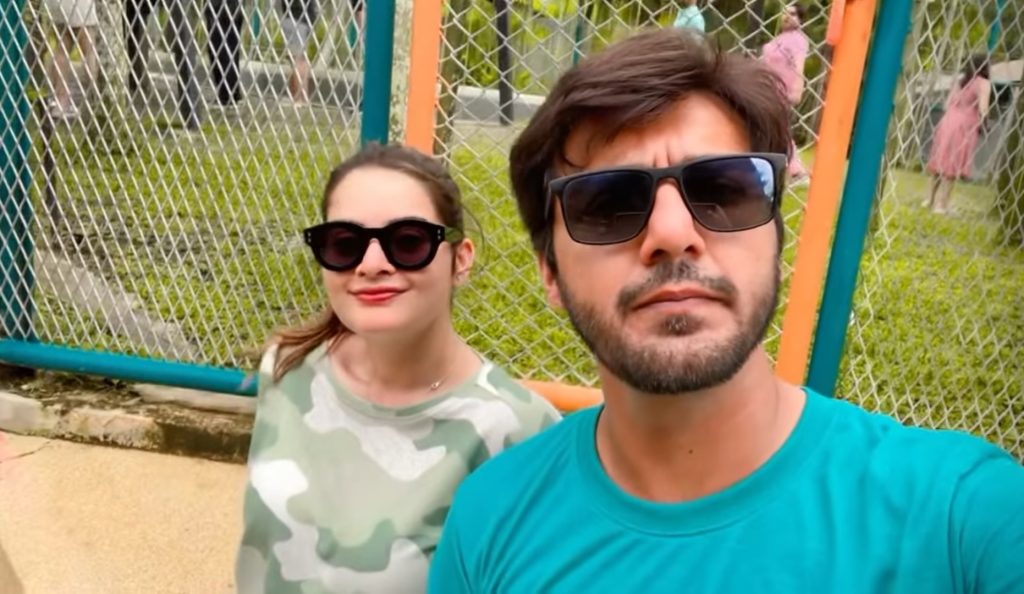 Minal Khan and Ahsan Mohsin Ikram have also taken pictures with the Tigers, the staff of the park is also helpful to the couple while guiding. The couple is following the protocols of the Tiger Park. Well, it seems that Minal Khan and Ahsan Mohsin loved interacting with the beautiful tigers in the Park . They both posed for the pictures while sitting near to the Tigers.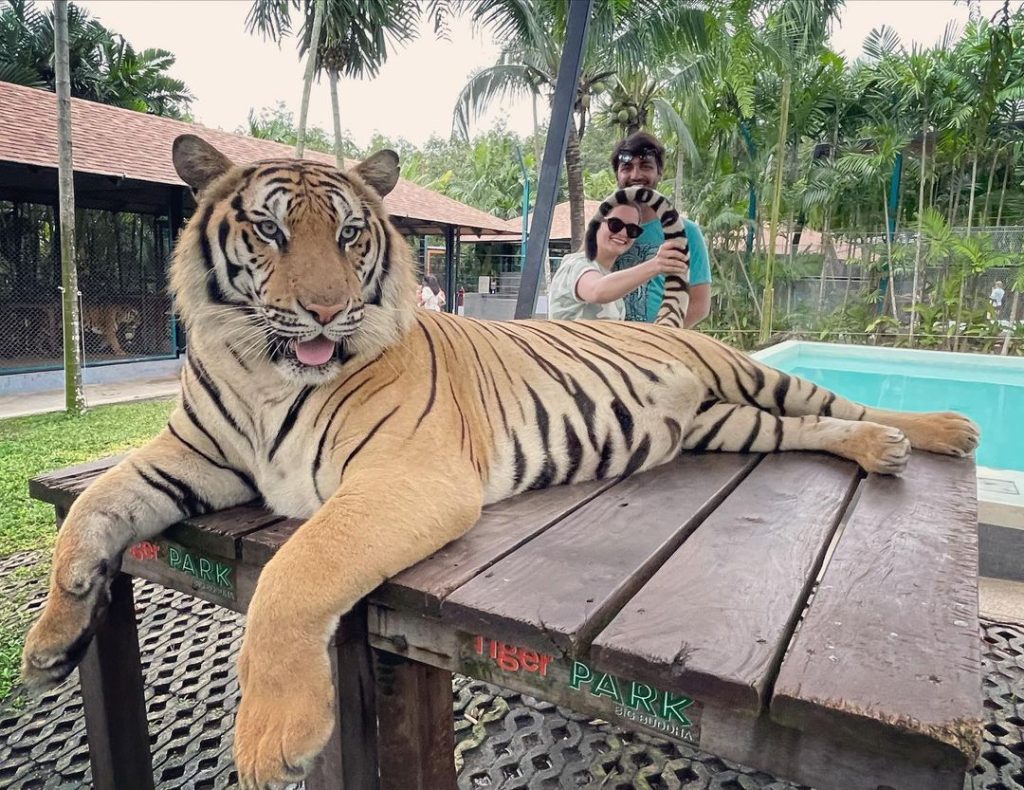 We have collected the pictures of the couple from the stories and their Instagram account. Have a look at the pictures!