Minal Khan is a 21 year old Pakistani television actress.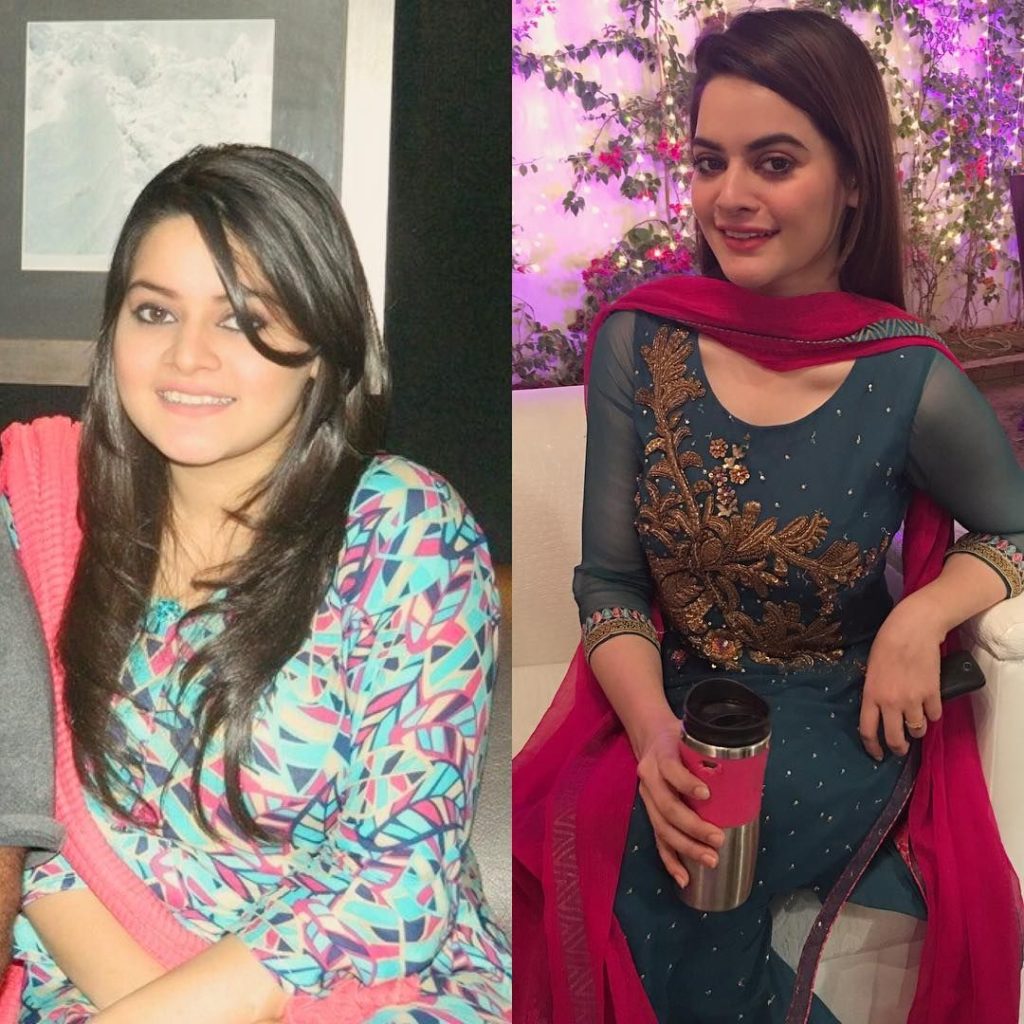 She made her acting debut as a child artist at the age of 13 in Kaash Main Teri Beti Na Hoti and since then appeared in almost 26 television serials.
She has been playing challenging characters ever since last 10 years. She has struggled a lot in terms of her physical appearance and acting skills but this is where she stands now. The criticism she faced was from our television actors and directors who used to compare both the sisters on basis of appearance and skills. Aiman has always been her constant support she always forced her to start working on herself to become a better actress and appealing to the audience.
Minal Khan right now still wishes to work with every Pakistani director and every channel. She further discussed that either the projects are not worth it or the scripts are not up to the mark. She wants to prove herself as a good actress just like the other established actresses.
She wishes to play various roles rather than being offered the same kind of roles every time.
The production house Big Bang Entertainment started a drama on Ary Digital in which Minal Khan is playing the lead role of Nisha.
Minal stated that it was the project she has been waiting for she has got an opportunity so she will prove herself as a good actor from all her heart.
The role of Nisha in her view is very creative and provides the ground to express the best possible skills in an enjoyable character.
She further discussed that these kind of incidents actually happens in our society. She herself has actually seen a similar situation in real life. According to Minal the purpose of this drama is not to add negative impact on society but to show the reality of our society.  The normal tradition in our society is that the elder child is always asked ti give the younger child whatever they demand.
In Minal's view this responsibility lies on parents to guide their child.