Mishi Khan is an famous and talented Pakistani television actress and a host. Mishi Khan started her career as an actor and model and fetched immense popularity and fame. Her hit projects include Uroosa, Ajaib Ghar, Boota From Toba Tek Singh and Janaan. She has been successfully hosting K2 Channel's morning show for ten years. Fans love Mishi Khan's blunt and beautiful personality.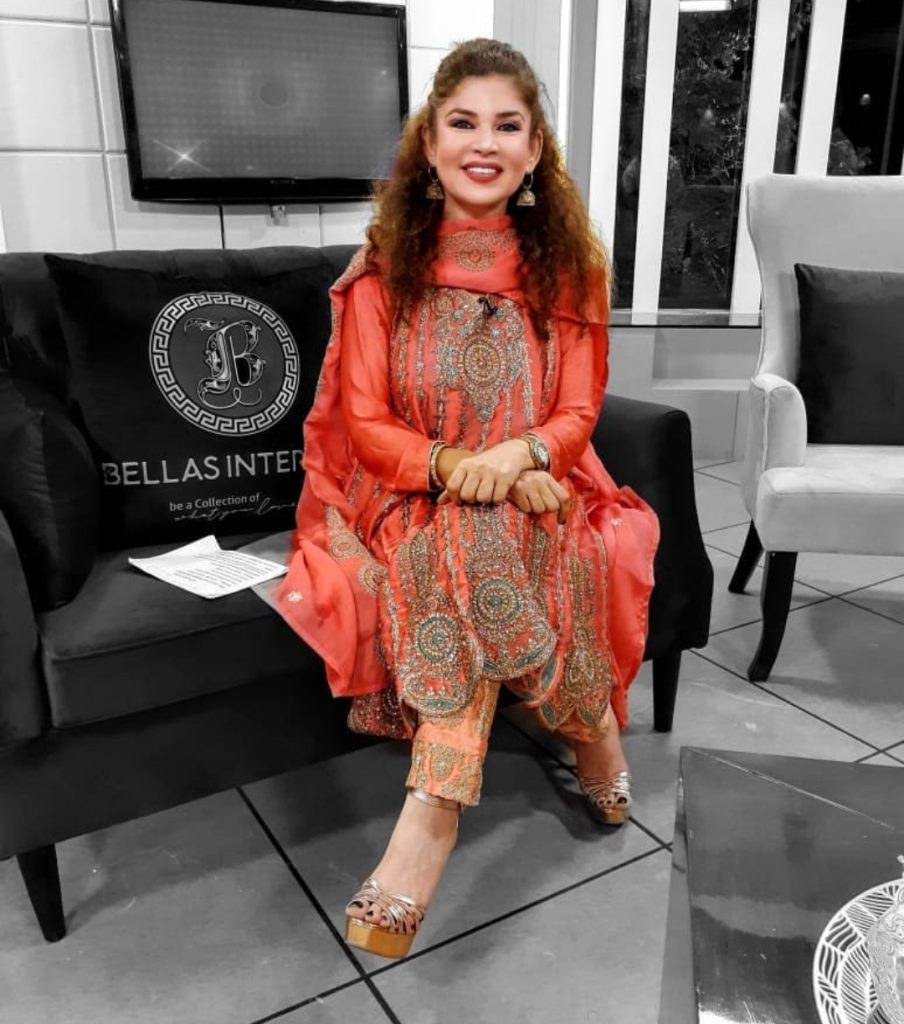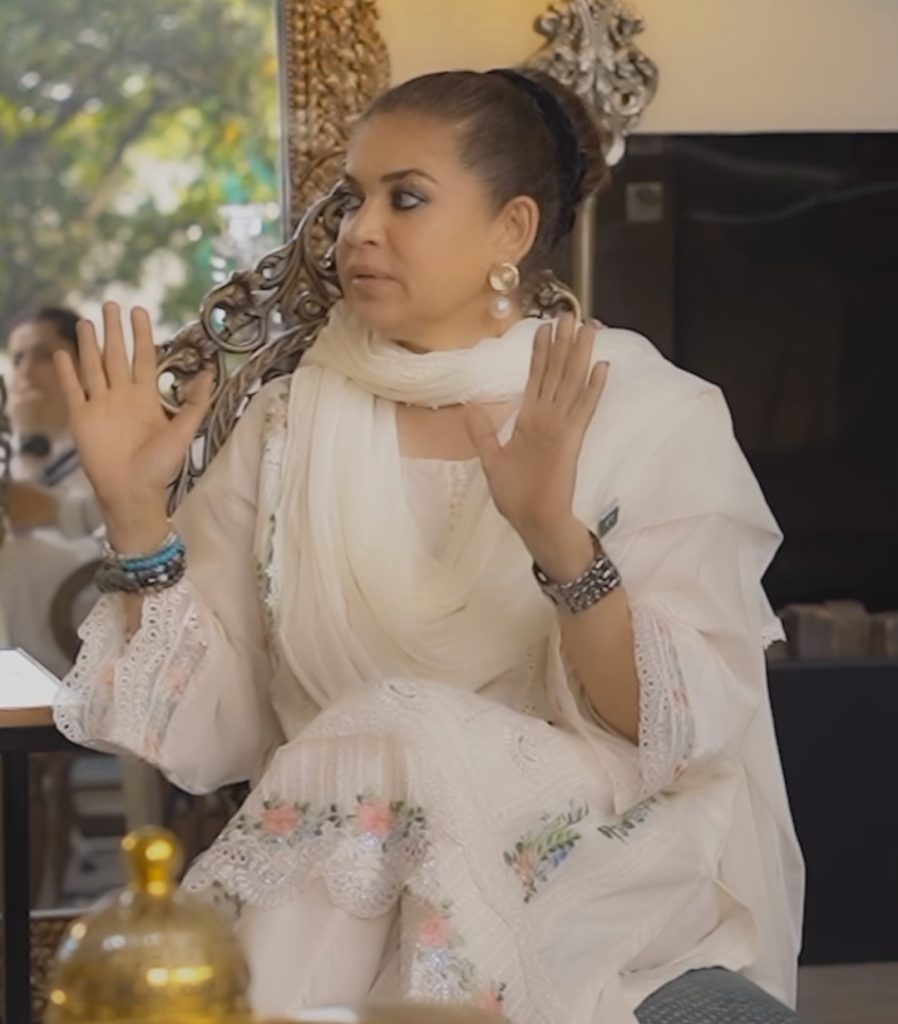 Lately, she appeared in a podcast with Maria B, where she talked about the current Pakistani dramas' impact on society. Mishi Khan said that these dramas are destroying the blood relationships. Talking to Maria B, Mishi Khan said, "Media played a vital role in the destruction of society, for us, the partial programming of TV was okay when they used to start transmission at 5:00 pm and used to stop it at 12:00 am. The talk shows benefited the anchors only, who have been taking the hefty amounts but it didn't have any positive impact on our society, likewise, the dramas are doing bad to the society. They have destroyed the pious relationships like siblings too, they are showing fights and controversial plots. Most of the drama makers say, 'it is happening in the society', if anything bad is happening in one household, I am sure there must be good things happening in other ten houses". Here is the link to the video:
Fans appreciated Mishi Khan's wise conversation about how the content is playing part in destroying relationships and values of Pakistani society. Many social media users agreed to the conversation and wrote, "It was a much needed conversation". Read the comments: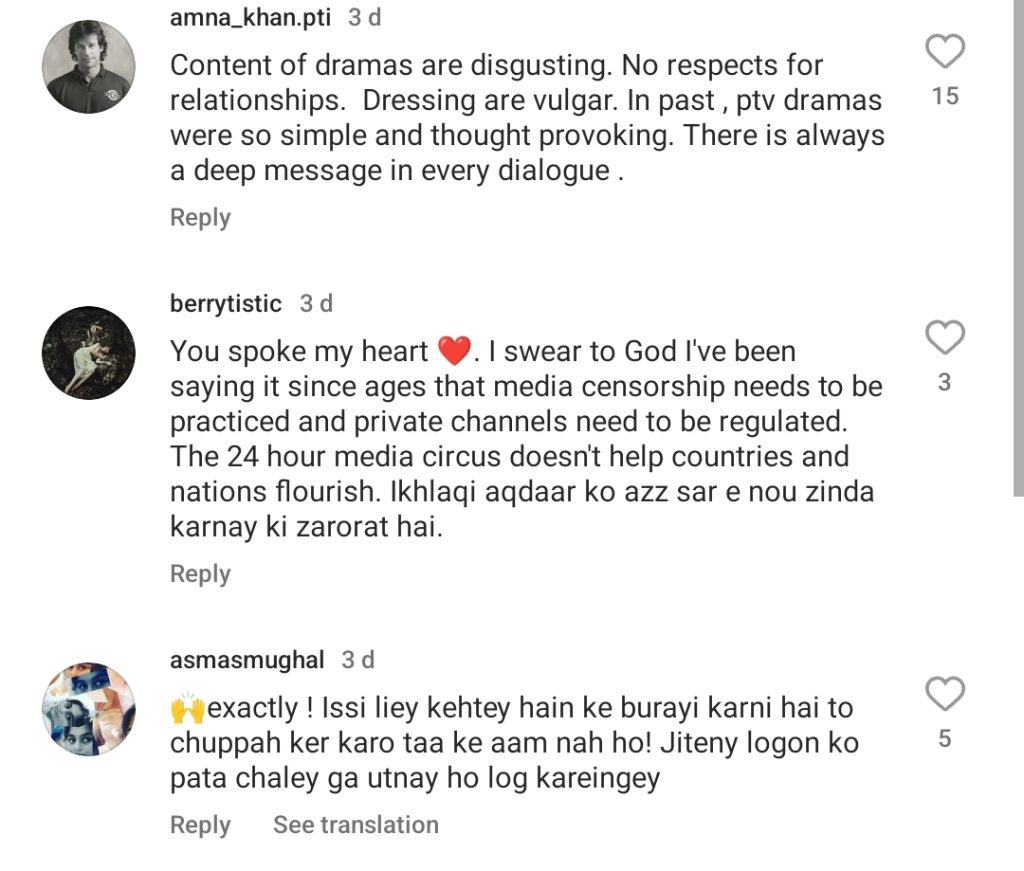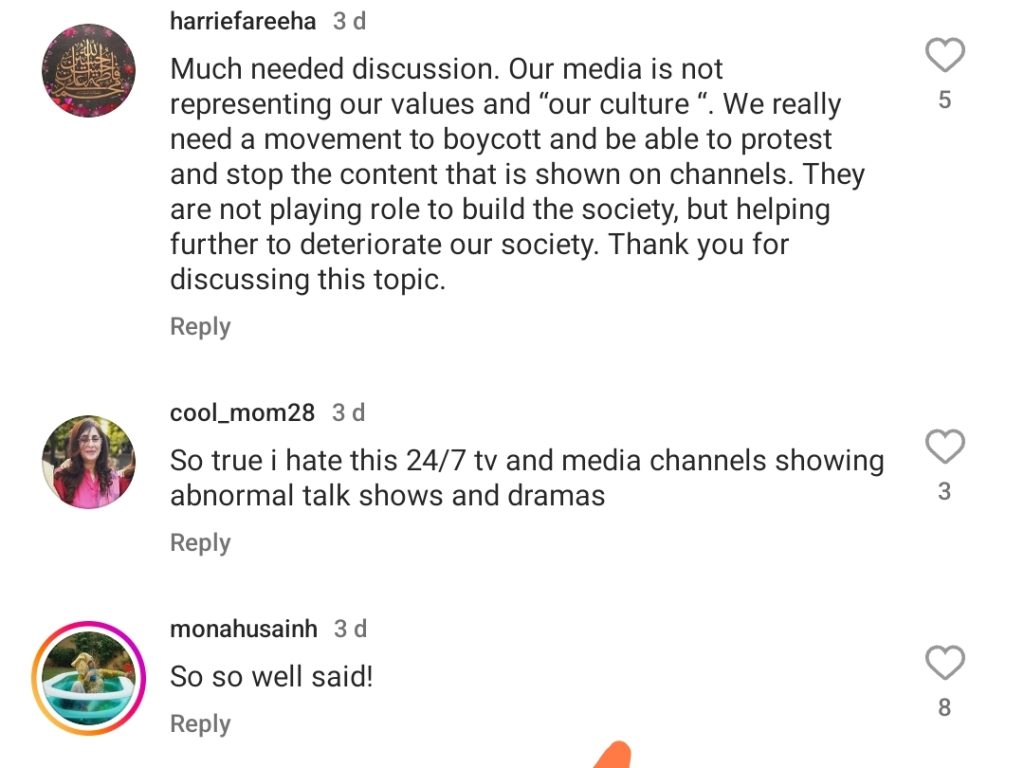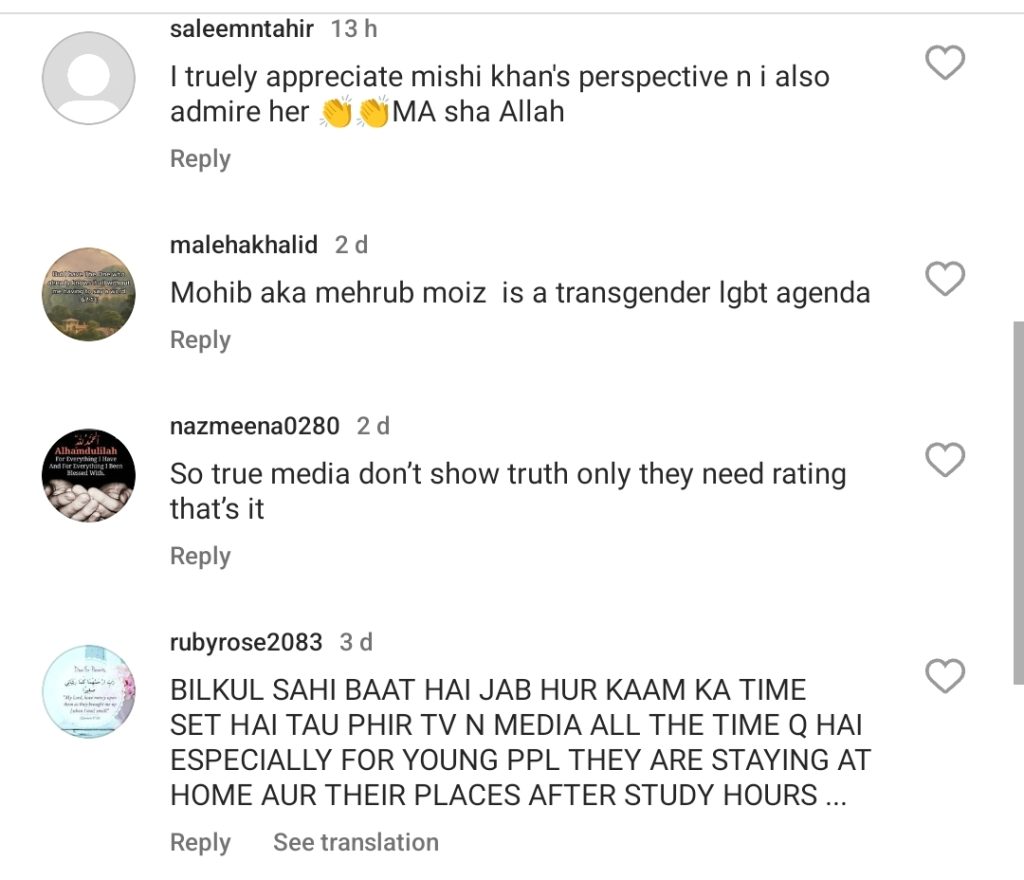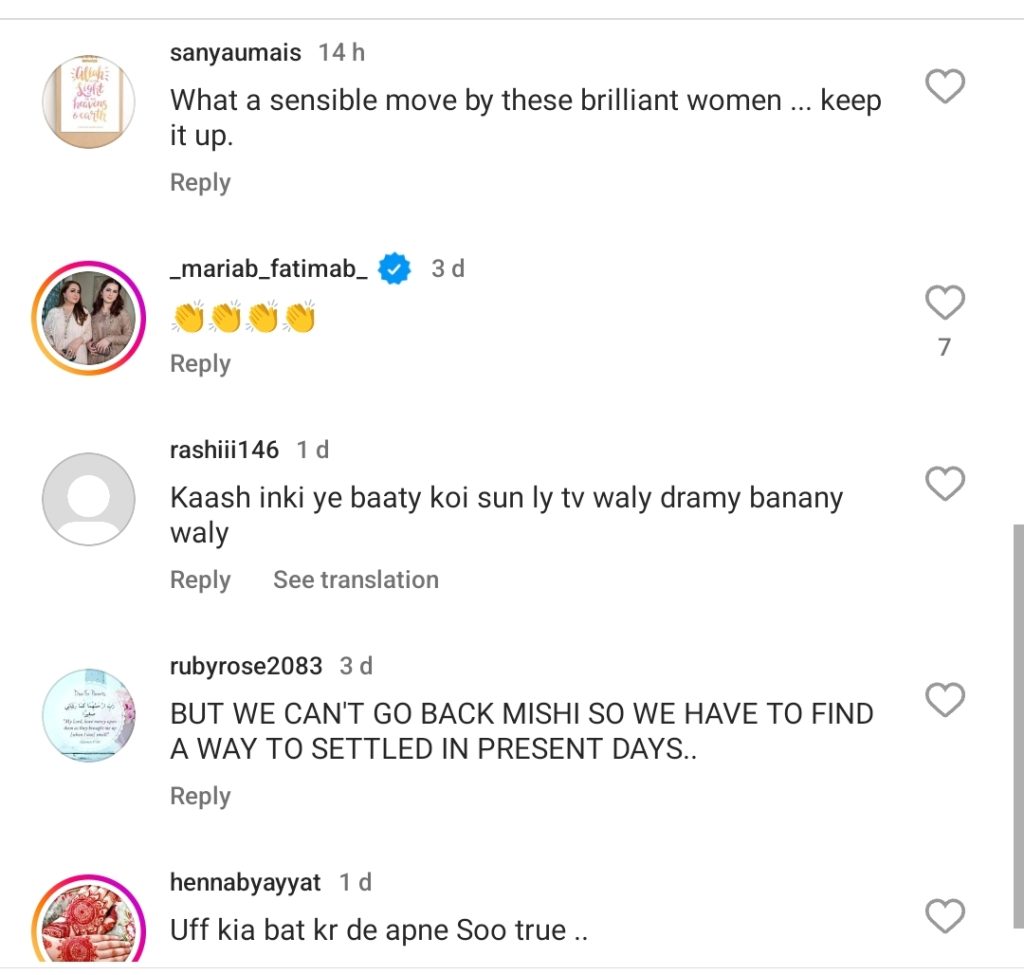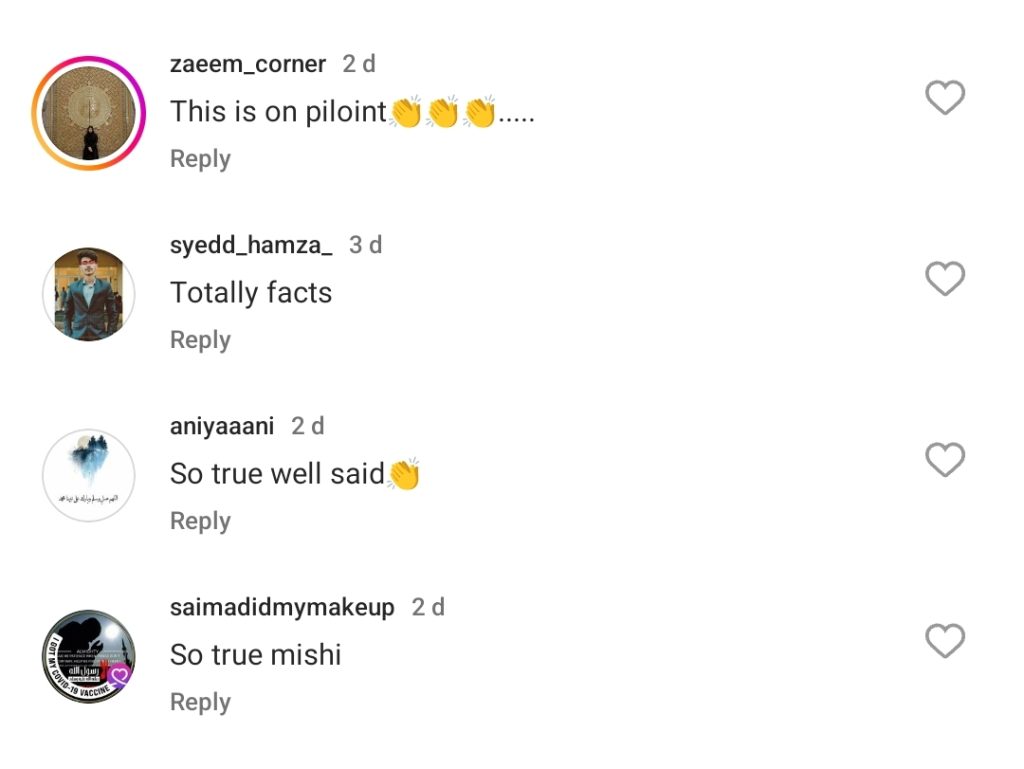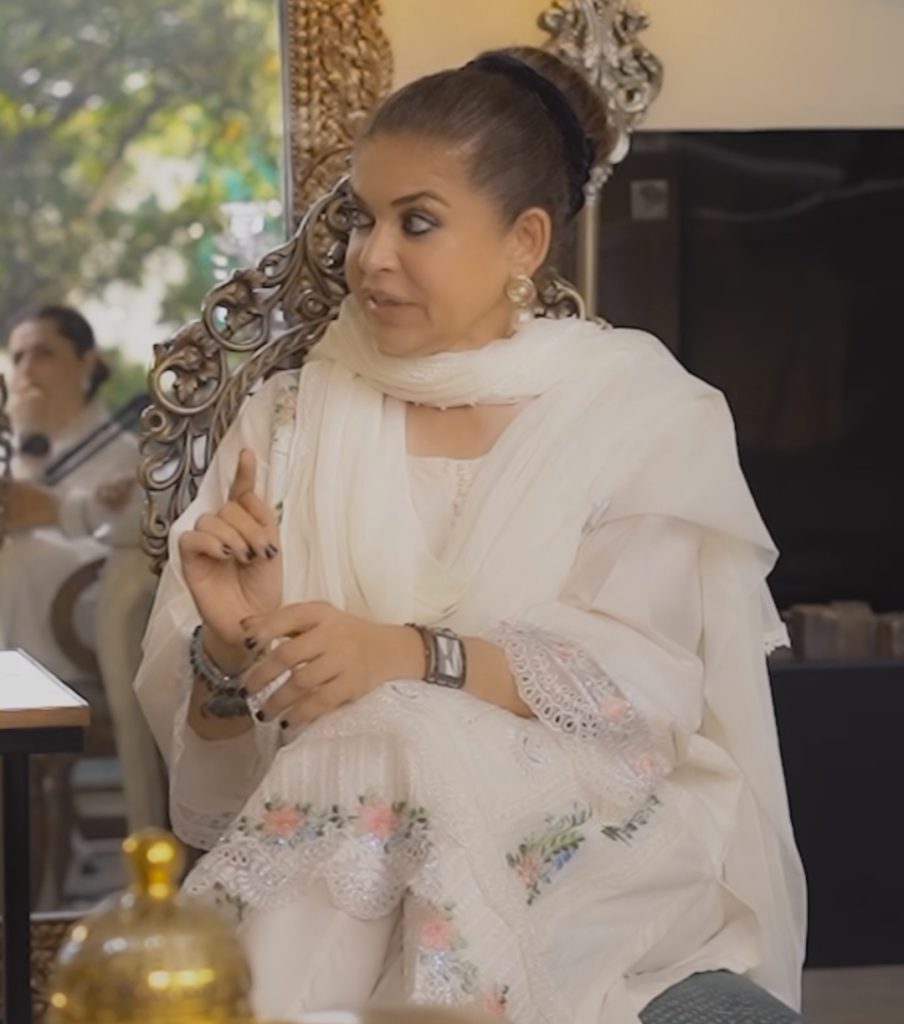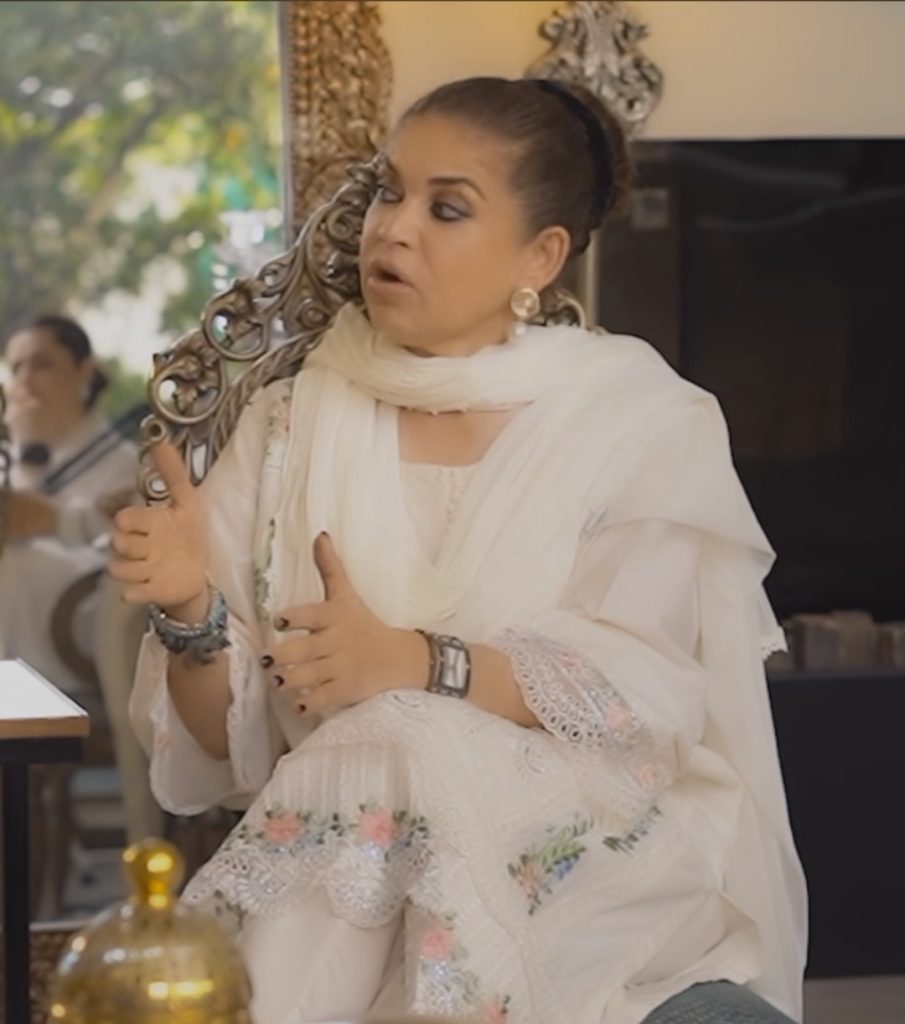 In the last few months, the most watched dramas were Tere Bin, Siyani, Meesni, Mayi Ri and Baby Baji. All the dramas had quite controversial stories.