A political fiasco is going on in the country and Pakistani actors are raising their voices for their parties. The debates and videos are going viral in which they are taunting each other.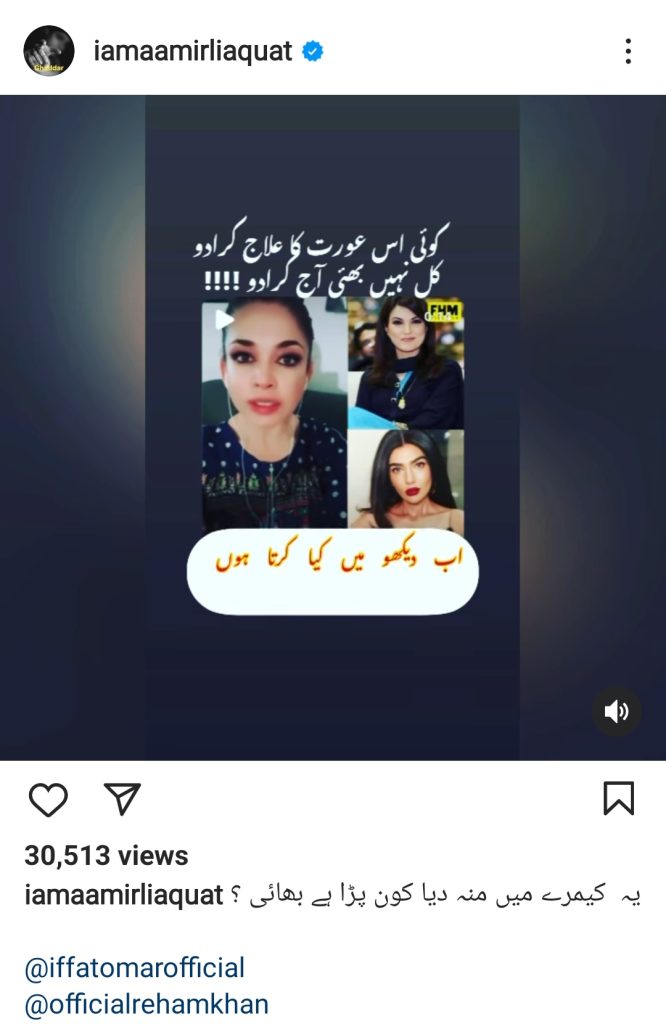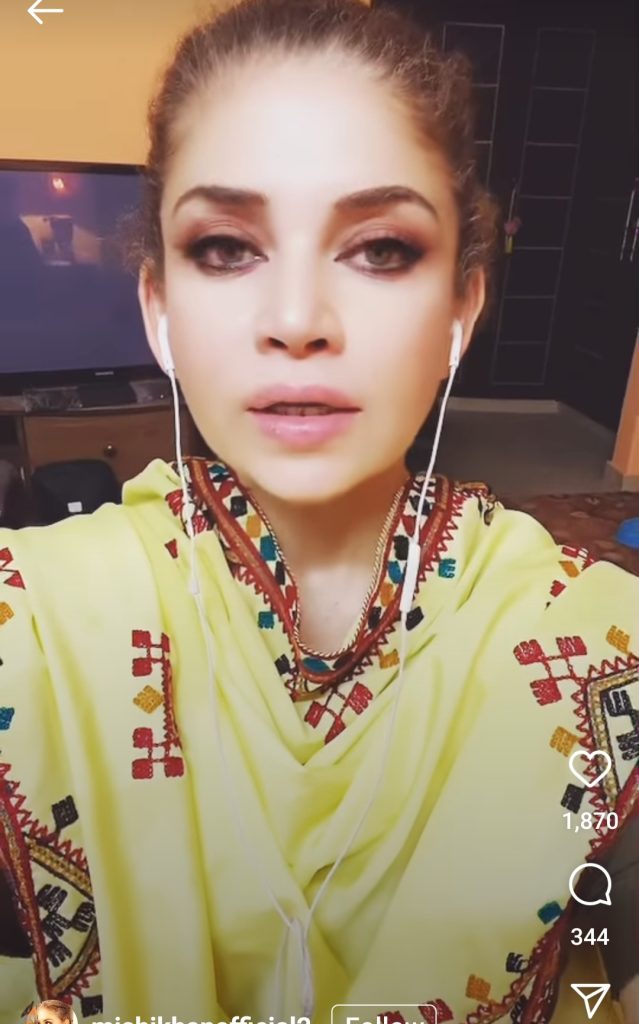 Recently, Aamir Liaquat Hussain has posted a video of Mishi Khan in which she's calling out Reham Khan & Iffat Omar. Aamir Liaquat Hussain did not like her stance on Iffat Omar and Reham Khan and called her out, he, while sharing his post said that please someone get this lady (Mishi Khan) treated as soon as possible. Here is Dr Aamir Liaquat Hussain's video link.
Mishi Khan after seeing the video gave a hilarious reply to the host and anchor and said, "Assalamualaikum friends, I have just seen a video floating on internet about me, in which, Dr Aamir Liaquat Hussain is saying that someone please get this lady treated as soon as possible, I want to say this to Dr Aamir Liaquat Hussain that what can you do other than the famous Nagin Dance and too many marriages, I offered you a one way ticket to any country, you should go and enjoy life but how will you enjoy now, you have lost all the money in corrupt addictions" Here is her too hilarious video response in which she acted as well.
Fans are loving Mishi Khan on her too apt and hilarious video response. Have a look at the comments.