Momal Sheikh recently made an appearance in Momina's Mixed Plate. During the interview, she gave us an insight into her upcoming play Dil-e-Momin.
"I am working for this Drama serial for Geo, it will be coming out soon. It is called Dil-e-Momin. Shehrezaad is directing it. I am super excited about it. It is something different. Shehrezaad is amazing" said Momal. Talking about the director of the play she said that Shehrezaad is very particular about her work.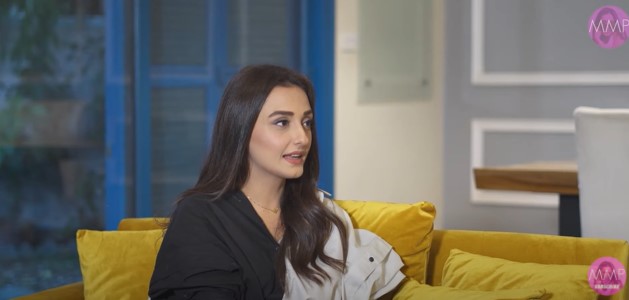 "It is going to be on-air next month Inshallah. Faysal Qureshi is in it and Madiha Imam is in it, my father is in it. Shabir Jaan and Saba Faisal are also a part of the project" said Momal Sheikh
Talking about her experience of working with her father Javed Sheikh, Momal Sheikh said that she has worked with him in Happy Bhaag Jayegi in India and in another play. She said that it is difficult for her to put that professional barrier between her father and herself on set.