Momina Iqbal is a Pakistani television actress. She is best known for her leading roles in Daal Chawal and drama serials like Parlour Wali Larki, Ishq Mein Kaafir, Ajnabi Lage Zindagi, and Ehd-e-Wafa and currently on air drama Khuda aur Mohabbat. Momina Iqbal has also been associated with fashion modeling for different brands and designers for quite a long time.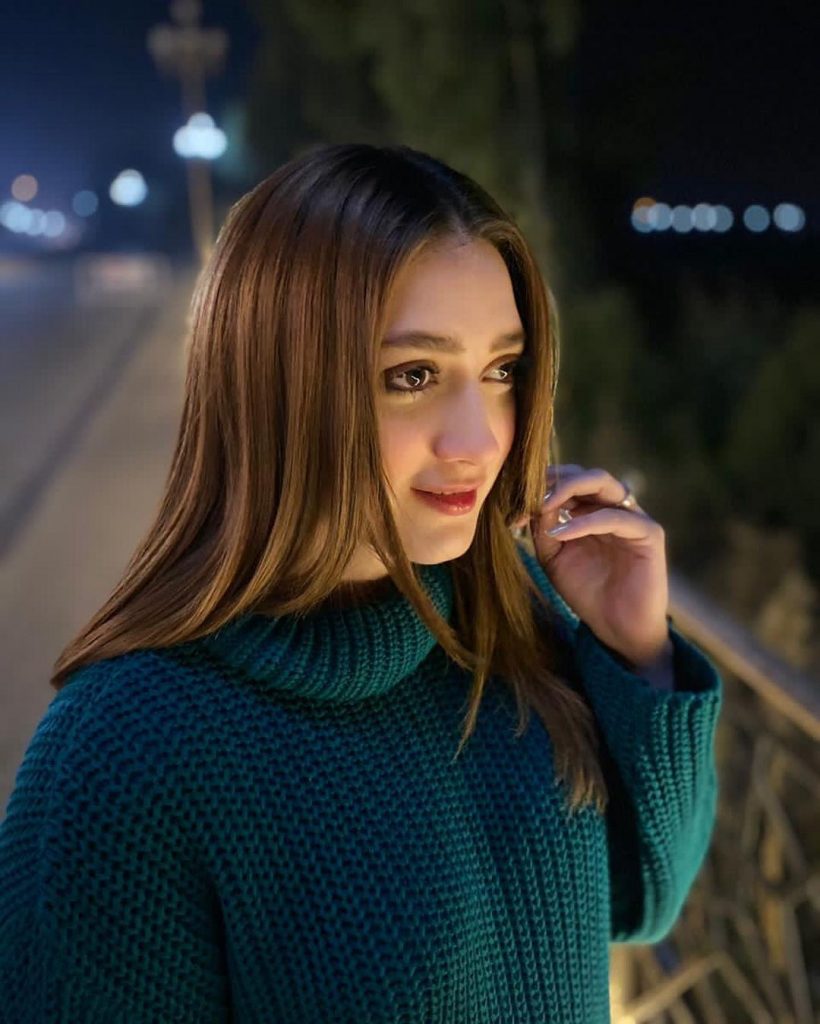 Momina has recently appeared in the show "Heart To-Haute", which was streamed on the youtube channel "Something Haute". Momina shared about her modeling, acting, and film debut in her recent interview.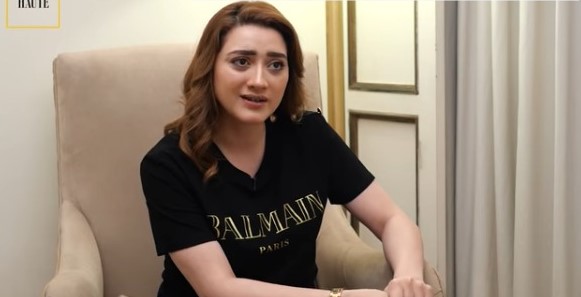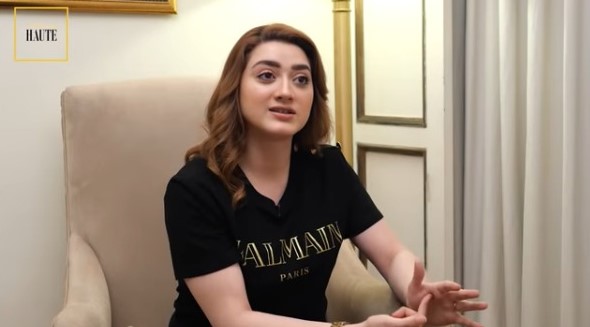 She said, "After starting my job, one day my sister showed me a modeling advertisement and told me to send my pictures and she even insisted me, so I ended up sending some of my casual pictures to the given address. A day later I received a message and I was asked if I am Available for the shoot. I ignored the message and got busy with my job. Two days later I received a call and the person on the call said: "You must be interested that's why you have sent your pictures so come and give it a try". After that, I went for the shoot and found the team so amazing and I kept on working with them. Ever since I started modeling I made it my profession and worked for several well-known clothing brands such as Nishat, Kayseriya, Charizma, and many more.
She further said," When I was doing Modeling one day I received a call for the drama "parlor wali larki", and I rejected the project because I thought I cannot do it because I was a really shy person and I thought acting is something that I cant do. After my rejection, Nadia Afghan called me and invited me to discuss if I have any issue with the project, and she told me that the character also matches my personality but I again said "No" after coming home because I thought my presence in the project will also ruin the efforts of other working on it. Nadia Appa and I again had a conversation and she asked me if I can give her 100% of my time she will make me do the rest. that's when I accepted the project and started going to workshops and shoots and after that, I kept on signing and doing new acting projects.
Talking about her film debut she said," While I was working on "ik parlor wali larki", I received a call and that was for the film "Daal Chawal".I read the script and instantly fell in love with it and wanted to do it because that was about the family of Shuhada and that was the reason I have done that film".
Let's check out the link below to see what Momina has to share with her fans.