There is nothing new to know that the Pakistani Celebrities are finding their careers bright in the neighboring country and look forward to receive offers from Bollywood, there are exceptionally devoted artists who are now working in India and are ready to change their name, religion, Nationality (No offense)! It was Veena Malik who was recently caught reading a Hindu holy book, probably for a photo shoot or to show her devotion for Indian culture, and its now our very own Mona Lisa, the 'Rabia Zinda Rahe gi', the 'Sandal' of Pakistan's drama industry who have taken a new move in her career.
It was an old news which we did cover about the fact that Mona was been cast by Mahesh Bhatt for his next movie, Murder 3 which is a the sequel of the last two parts, along with Randeep Hooda and Aditi Rao Hydari. Mona often talked about how happy she was to work for Mahesh Bhatt and was hopeful for her career in Bollywood, after her first movie, Kajra Re, starring Himesh Reshamiya, which was a pure flop.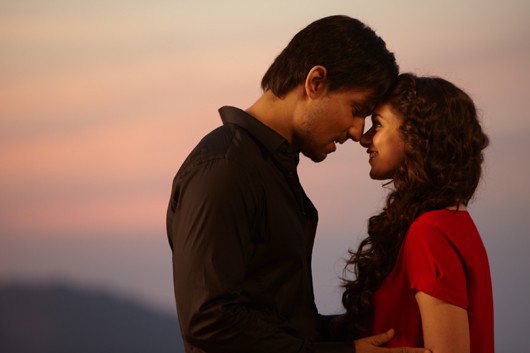 What makes Mona a really interested here is her latest move of changing her name, or rather re-branding herself,as she says, as Sara Loren for her movie. Although  Mona Lisa is a perfect name that doesn't either reveals Religion or nationality, Mona found it better to rename herself to something which again, has no reason to bring popularity. However, Indians seem to enjoy the news and while Mahesh Bhatt was asked about his movie, he addresses Mona as Sara and said:
, "We believe Sara has the potential to take over from where Malika Sherawat and Jacqueline Fernandez left off in Murder and Murder 2.Their chemistry has to be seen to be believed. I left the choice of the heroine completely to my son Vishesh. Fortunately, he has a mind of his own which he uses judiciously. The first shock he gave me was when I read his script. It was unlike anything our banner, or for that matter, anything tried by Hindi cinema before,"
Lets see whether Mona(Sara) ever returns home and work here in the Pakistani industry or not, and if yes, then which name does she chooses for herself, Try searching her on Google as Sara Loren, you would find more images of her as compared to Mona Lisa!
Best Wishes,
Nida Zaidi