Beauty lies in the eyes of the beholder but there are some faces which are so strikingly appealing that everyone finds them attractive. The features alone do not define beauty but how a woman grooms and presents herself is also important because it defines their overall personality. Apart from this, it is very important that beauty should be accompanied with brains as well because beauty without brains is appealing only for some time. This is the reason why we have made sure that all these incredibly beautiful women who are in this list are also gifted with intellect and talent. All of these women are not only good looking but they have also achieved a great deal in the year 2016. These are the women who do not only rely on their beautiful faces alone but they also put in a lot of hard work into their respective professions.
This list is a tribute to all these beautiful women who put their heart and soul into their work and have managed to win the hearts of many not only because of their looks but also because they know good looks should be accompanied by a great personality.
Here is the list of the most beautiful and talented ladies of 2016.
12. Kinza Hashmi
Kinza Hashmi has appeared in a very few dramas recently but she can easily be labeled as an ethnic beauty of our industry. Kinza is also one of those beauties who can look good no matter what get up they do for the sake of the role that they are playing. Her structured jaw bone, porcelain skin and strong brows are some of her best features.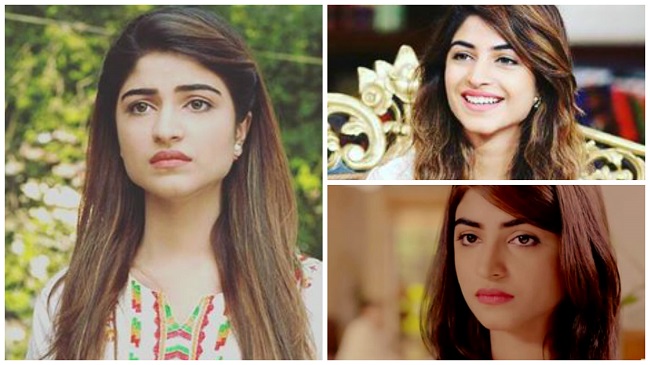 11. Zarnish Khan
Zarnish Khan is a newcomer who has made her presence felt in a brief period of time because of her confident acting. She is another actress who has a delightful face and she brings something new to every project she works in.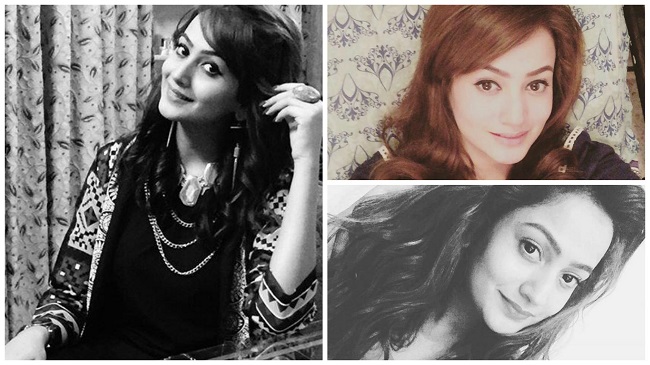 10. Neha Rajpoot
Neha has just started her career with the drama that has recently gone on-air named Moray Saiyaan and just a couple of episodes were enough for her to get noticed because of her beautiful features. Neha is a natural beauty and her innocence adds more charm to her looks. Neha is a colored-eyed, golden haired eye-candy and we wish to see her in more dramas because she has that aura which will light up the screen with her presence.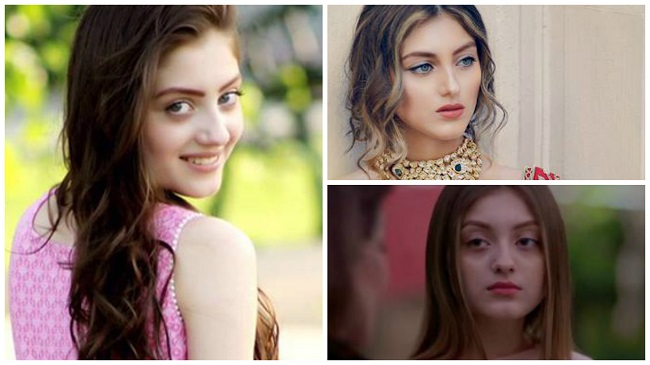 9. Kubra Khan
Kubra Khan is a model turned actress who has recently joined the showbiz but her beauty has earned her a lot of attention already. Kubra first made an appearance on the big-screen and then she became a part of a couple of dramas that are airing currently but Kubra has proved that as much as she can handle the glitz and glamour, she can look equally beautiful in no-makeup look because she is naturally very pretty. Kubra Khan has one of those faces that can carry both western and eastern looks effortlessly because she has that confidence and personality that add more dimension to her beauty. Kubra Khan's almond shaped eyes and beautifully shaped eye-brows are her best features.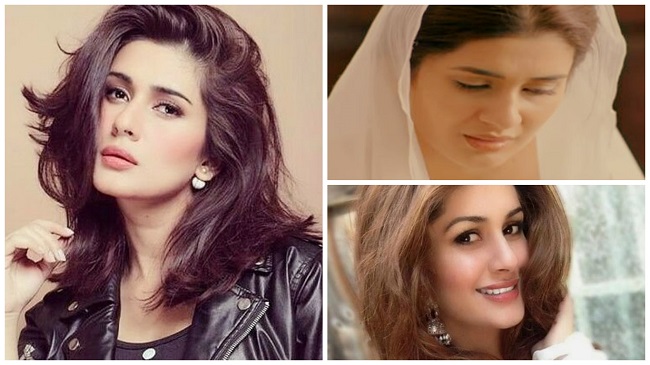 8. Mahira Khan
Mahira Khan gets prettier with every passing year. She does not only have a pretty face but she takes whatever she does very seriously. She is also known as a style icon because she always wears trendy outfits. Mahira Khan is also much more confident today as an actor and a person than she was when she started her career.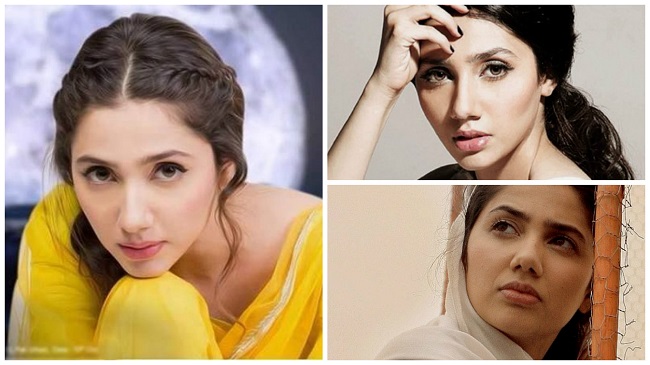 7. Aiman Khan
Aiman Khan has been associated with the showbiz industry for a long time and in this process she has groomed herself a lot too. Aiman Khan is another beauty who is effortlessly appealing. She has a cute face which does not need a lot of make-up. Lately she has been exploring new horizons. She is committed to her profession and is seen experimenting with her looks. We hope to see her in films, dramas and on the ramp this year because she has tons of potential.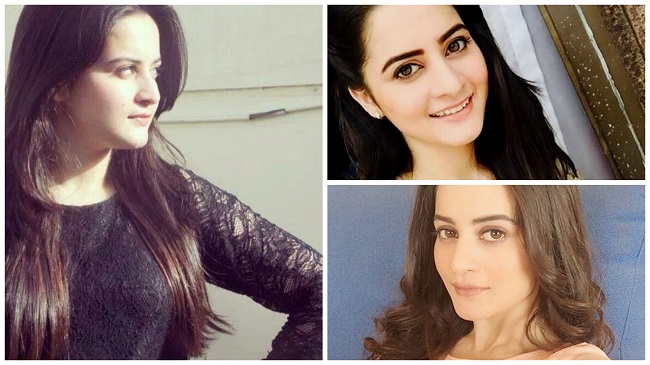 6. Sara Khan
Sara Khan is a find of our Pakistani drama industry. She is absolutely stunning and her innocence adds more beauty to her overall personality. Sara Khan became a part of showbiz industry a few years ago and ever since, she has been seen frequently on screen because she is not only beautiful but is a very talented actress too. Her ebony colored hair, arched eyebrows, pretty smile & fresh youthful skin add more charm to her beauty.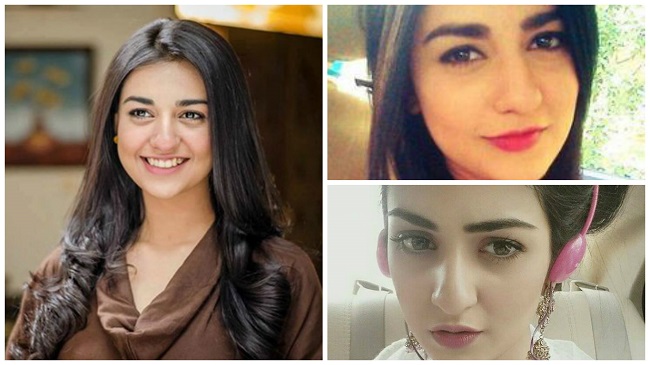 5. Madiha Imam
Madiha Imam is a VJ turned actress who can light up the screen with her charming personality, beautiful smile and expressive eyes. Madiha Imam makes acting look like a piece of cake because of her confidence and her effortlessness. Madiha's beauty makes her desirable to watch and she knows how to play with the camera. Even though Madiha has appeared in a very few dramas, her beauty is undeniable and makes her an eye-candy. Madiha's overall cuteness, naturally fuller lips, porcelain skin and beautiful eyes are some of her best features.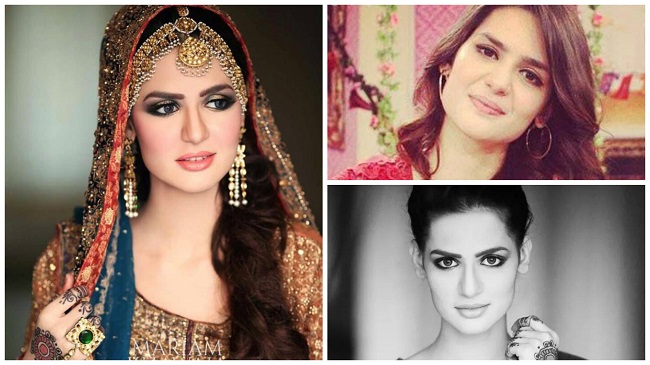 4. Ayeza Khan
Ayeza Khan made her comeback this year. The viewers saw her in commercials, dramas and she did plenty of photo shoots too. Ayeza Khan has a beautiful face and she has a style of her own which is the reason why people look forward to what she has in store for them. She is also one of those very few actresses who have never turned to plastic surgery for changing their looks.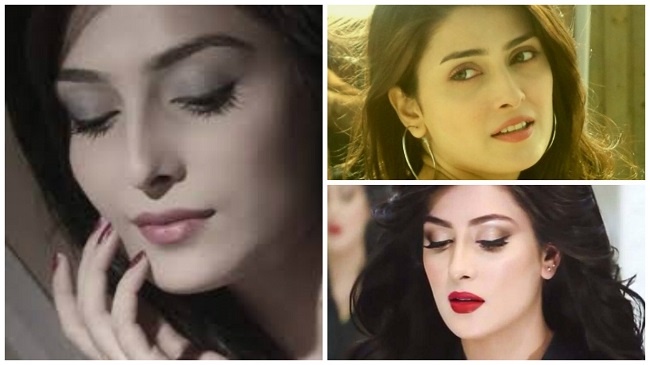 3. Sanam Chaudhry
Sanam Chauhdry is another beauty of our drama industry. She is one such actress who looks absolutely pretty even in the scenes where she is crying. Apart from being talented & effortless at acting, Sanam most certainly knows how to carry & project herself on screen because she is extremely confident. Sanam's extremely expressive eyes, beautifully shaped eyebrows, small pout & small yet chiseled jaw bone are some of her best facial features.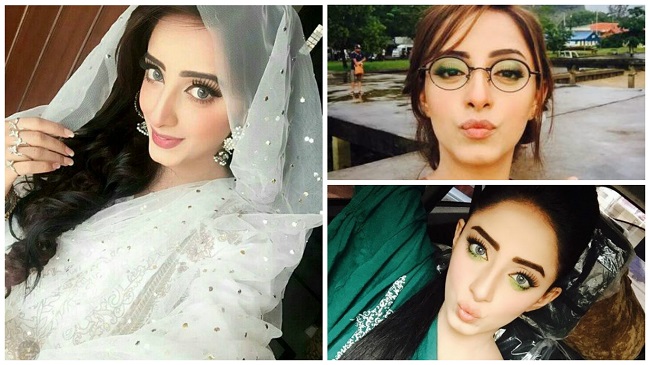 2. Moomal Khalid
Moomal Khalid is another fresh new face of our television industry who has already bagged many quality projects. She has the perfect features; big, beautiful, expressive eyes, a pointed nose and full lips make Moomal Khalid completely eligible for this list. She is another one of those beauties who is also very talented.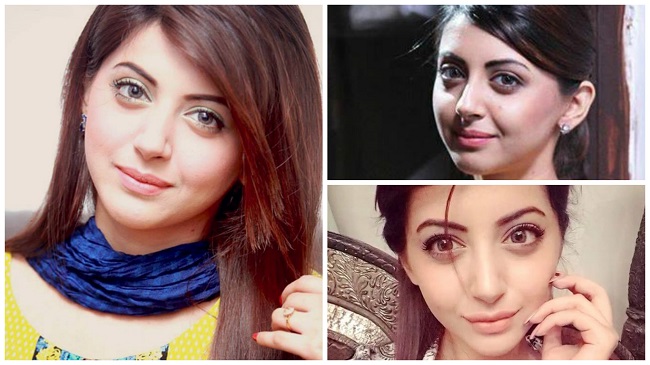 1. Hania Amir
There are some faces looking at which can light up your day and Hania Amir certainly has that face. She has a refreshingly pleasing face and a dimple which can take anyone's breath away. Anyone who has watched the film Janaan would appreciate her looks and her acting skills as well. There are very few newcomers who are natural actors and who overshadow many other actors have been in the field because of their screen presence. Hania Amir has a beautiful face, she is a talented actress and the most promising newcomer of our industry. We are very sure that this gorgeous beauty will go places in the future.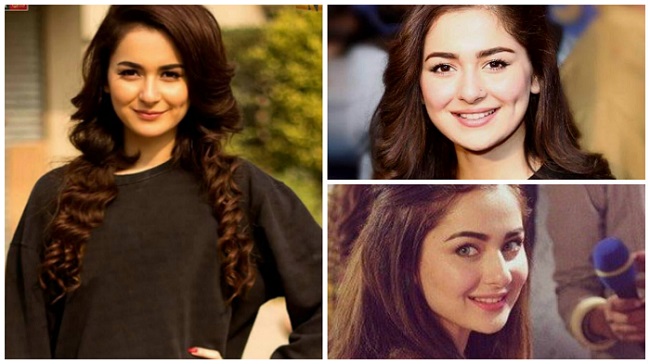 So, here is the list of most beautiful faces of 2016. Feel free to add more names and please share your thoughts.
Team Reviewit.pk
Ayeza Khan – Biography, Wedding Pics, Daughter, Dramas, Danish Taimoor