The Pakistani entertainment industry is blessed with many talented individuals who let their work speak for them. But there are also those celebrities who rely heavily on controversies in order to get public attention. These celebrities also complain about the public criticism against them but then they also keep on giving the public something to criticize! The fact is that in some way or the other such celebrities want to stay in the news. We all know that controversy sells and it is not the best but definitely, the easiest way to get attention. Anything controversial instantly gets viral on social media and the aftermath is such that the celebrity in question says in the news for weeks!
Very often, before a new project comes out or a celebrity feels that they are not in the news like before, they either make statements or post pictures that they know will be considered controversial. So even though the public is often held responsible for being too judgmental, the fact is that there are many such celebrities who create controversies themselves. It is not difficult to be non-controversial, many celebrities have been doing so for years therefore anyone who is controversial, is so most often by choice!
Right now there are some Pakistani celebrities who are more controversial than others. Here is a list of those celebrities:
Aamir Liaquat
Aamir Liaquat deserves a top slot on this list because of obvious reasons. This man goes to any lengths in order to get attention. His obnoxious behavior has led to giving him the kind of attention that most people would gladly refuse! Apart from his weddings and statements about his ex-wives, even if he does something as simple as distributing food among the needy, he does it in such a manner that it is criticized. He wants to stay in the news which is why whenever he is out of the news he gives people something to talk about. The public loves to hate Aamir Liaquat and he clearly enjoys attention even if that attention comes in the form of hate from the public. Even the mainstream media portals give him attention because controversy sells and Aamir Liaquat cashes in on that more than any other Pakistani celebrity!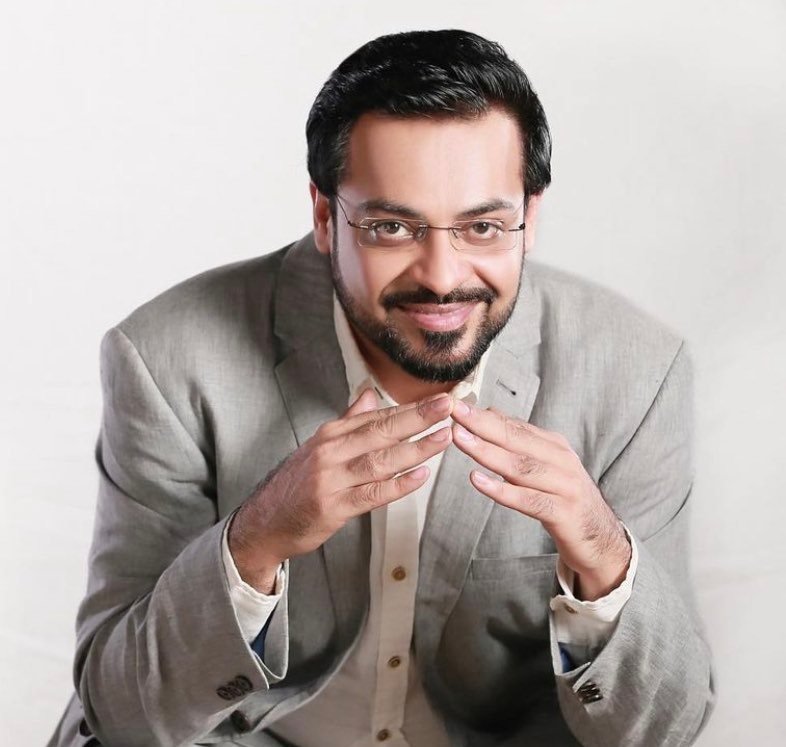 We understand why someone like Aamir Liaquat who has limited talent to show for has to rely on controversies in order to stay in the news. He is also the kind of celebrity who does not care much about his reputation therefore he definitely has nothing to lose.
Khalil-ur-Rehman Qamar
Khalil-ur-Rehman Qamar got a great deal of fame from his recent drama Mere Pass Tum Ho. And it was only after the success of this drama that he started giving interviews. Once he started giving interviews, his views about women and men, in particular, were considered highly controversial by many. So much so that some of the leading actors asked production houses to ban him. A writer who was known for his powerful dialogue writing skills was all of a sudden in the news for all his controversial and often objectionable statements. He is also one of those few controversial Pakistani celebrities who also have a big fan base! While there are many people who criticize him for his thinking, there are also those who support him.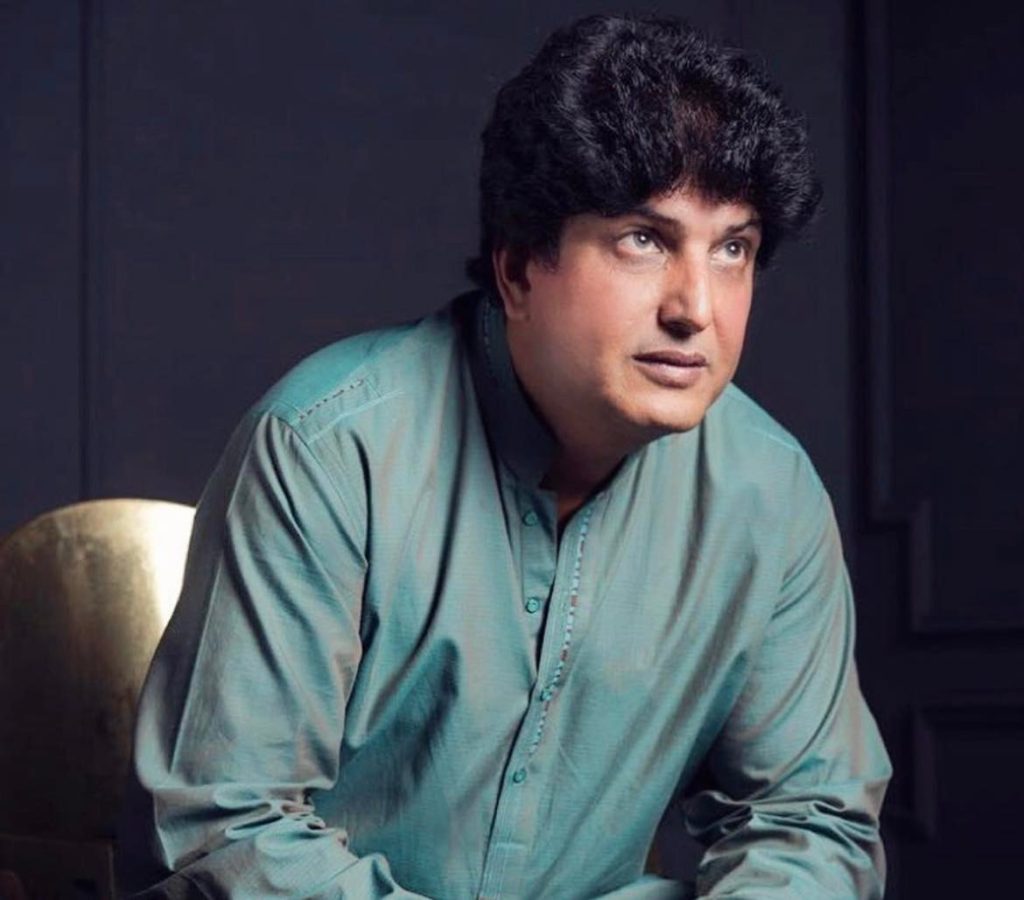 He is one of the most talked-about controversial figures from the entertainment industry. So much so that in most talk shows hosts have a question regarding him and everyone has a definite opinion about him. Khalil-ur-Rehman Qamar does not let the criticism stop him from speaking his mind and every time he gives such a statement, he gets the same kind of criticism.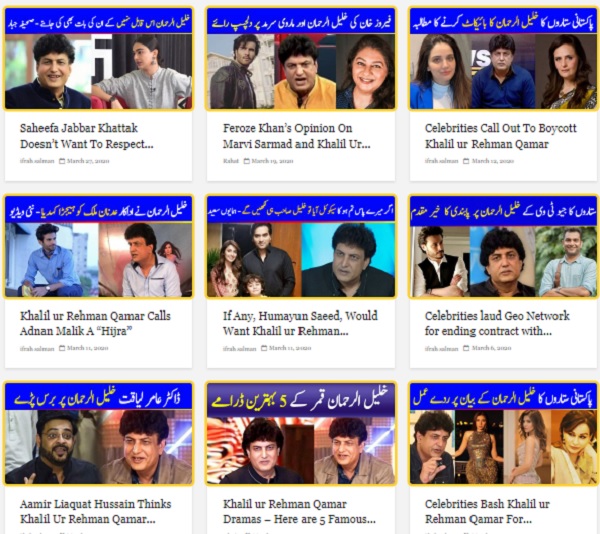 Hania Aamir
Hania Aamir has always lived her life and has liberally showcased it on social media without fearing how people might react to some of the content that they find objectionable. Starting from her affair with Asim Azhar to her latest objectionable video with her friend, Hania Aamir seems to be okay with sharing controversial content. A few weeks back she decided to take a break from social media but as soon as her new drama Mere Hamsafar started she was back in the game! Although Hania has often shown her discontent with people for criticizing her, it is plain to see that Hania uses controversial content to attract attention. Her choice of clothing is often considered controversial by many and she does not seem to mind that.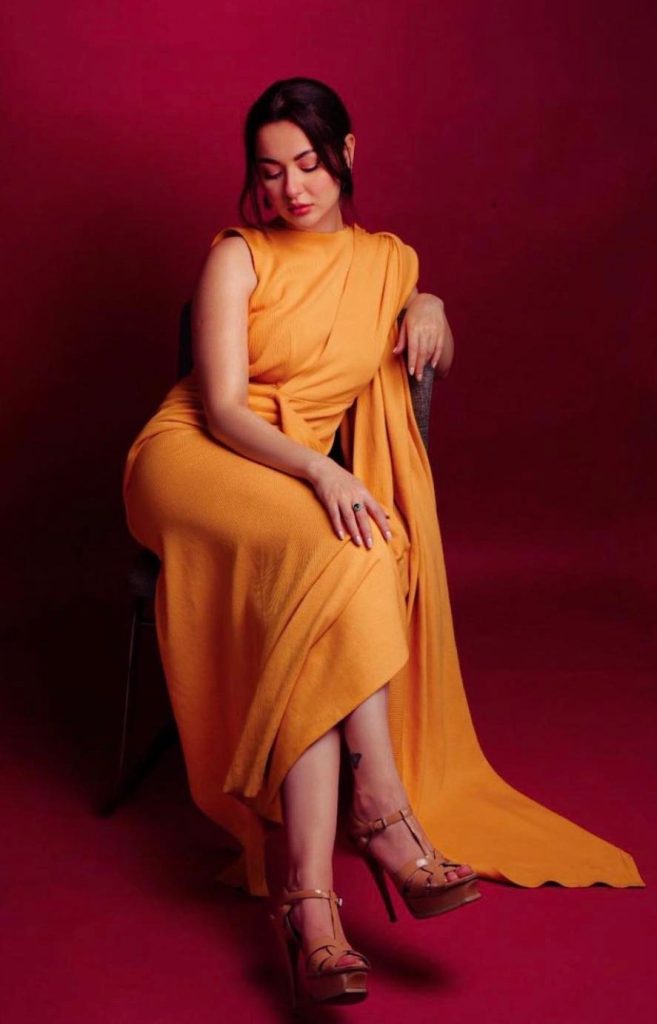 Hania Aamir acts well and is pleasant looking as well. She does not need to 'promote' herself through these controversies yet she does so! We have seen Hania doing everything for getting the attention of the public from fake crying to fake engagement announcements! We expect better from someone who has so much more to show for herself than the controversies she is known for, unfortunately.
Amna Illyas
Amna Illyas is one of those celebrities who are talented yet they are constantly in the news due to their controversial statements or bold photoshoots. She is known for her politically incorrect statements in interviews and some of her videos also created a great deal of controversy. Amna is intelligent enough to know what kind of controversy her videos or statements might create yet she does not think twice before posting them. She has also been in the news for defending many of her controversial videos like the one in which hit a young boy while doing a Tik Tok challenge.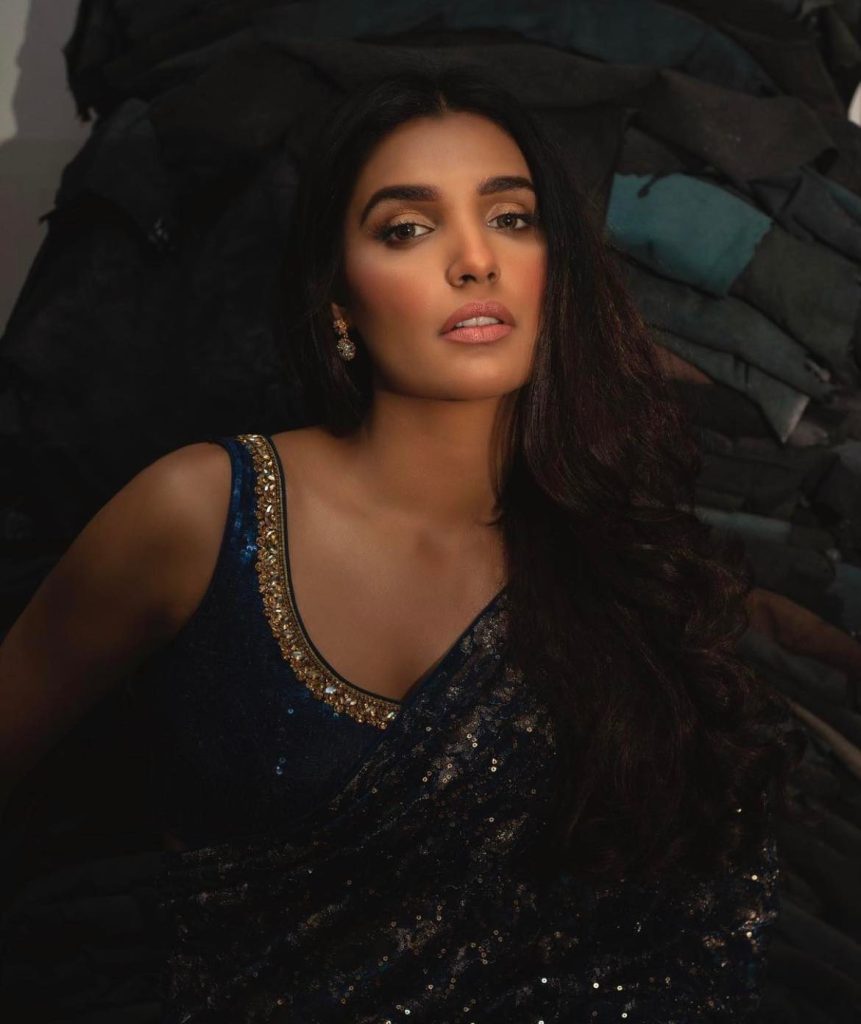 Amna loves the attention she gets just like many of the other celebrities on the list. Being controversial is her way of staying in the news! Even though Amna is a seemingly intelligent and talented individual, the way she enjoys stirring the pot is highly disappointing.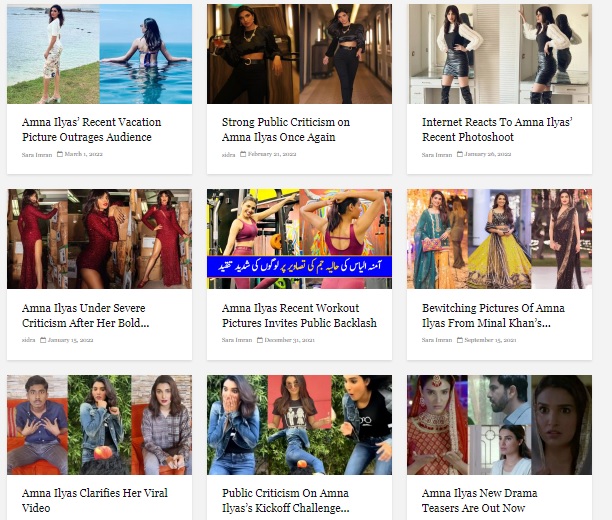 Feroze Khan
Feroze Khan became a controversial celebrity when he announced that he was leaving showbiz for Islam and after a few weeks announced that his 'sheikh' had allowed him to continue his showbiz journey! Obviously, people expected him to choose certain kinds of roles and stick to stories that were more in line with his new ideology. However, nothing changed and that is why every time Feroze Khan was seen in public with clothes that were not appropriate for someone who had declared to walk on the right path, he got a lot of criticism. Lately, his pictures and videos with Ushna Shah created controversy since the two were a little too close for comfort. Soon afterward, it was announced that Ushna and Feroze were doing a drama together. Most recently his 'leaked' video showing he was drinking something from a bottle wrapped in the paper went viral and was criticized. As it turned out this was another publicity stunt by the actor who has been continuously relying on controversies to promote his projects!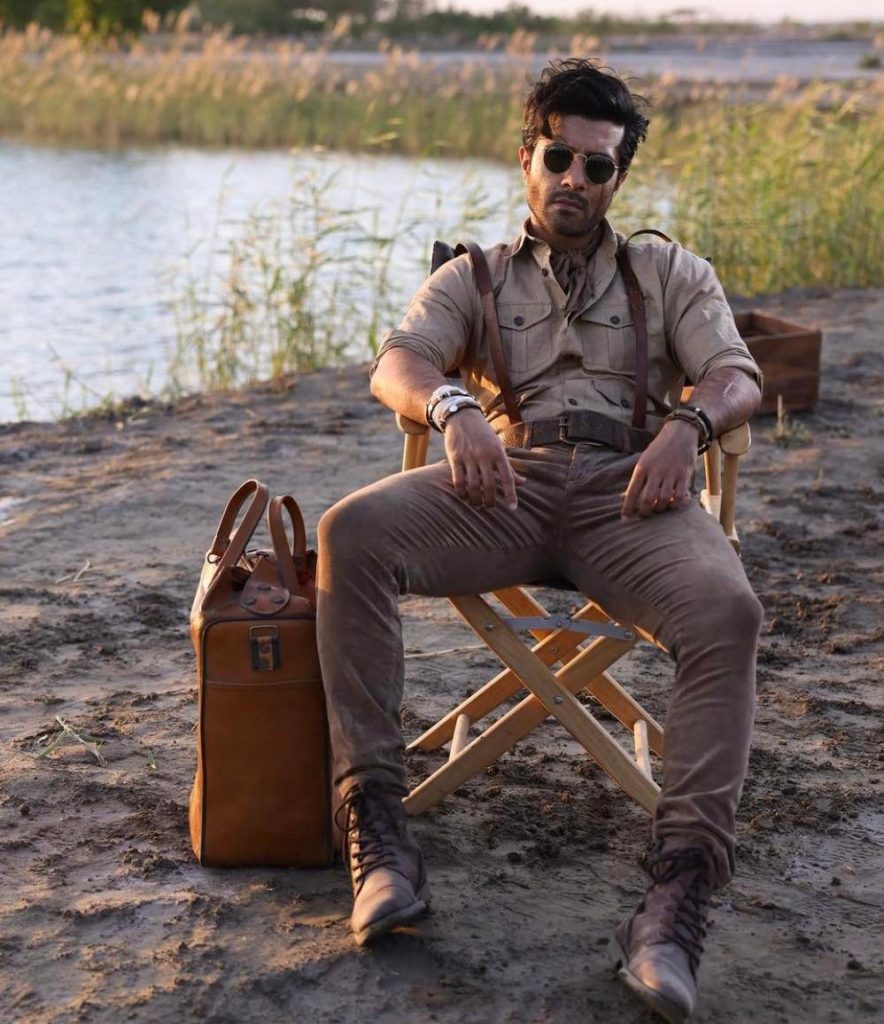 Feroze Khan is also a controversial celebrity because although he has been seen playing the leading role in some of the most-watched dramas, his acting skills have been questioned by the public more than once! He is considered an overrated actor by many and at the same time, there are also those fans who watch dramas only because of him. Feroze Khan is turning into one of those celebrities who will do anything for attention, which is unfortunate.
Faryal Mehmood
Faryal Mehmood has been in one controversy or the other right from the time her career started. She did not hold back while replying to Sonya Hussyn and Sohail Javed after their first project together and since then Faryal has proved that she is not scared of speaking her mind even when what she says is not appropriate. She remarked about Hareem Farooq's overweight in one of the talk shows and even now she is not apologetic for her behavior. Her bold dance videos and dressing often invite more criticism than anything else. She also has been seen fighting with people in the comments section. Faryal Mehmood is controversial because she refuses to conform to the social norms. Recently, she displayed her tattoos on a show even though she knew tattoos are not accepted by the public.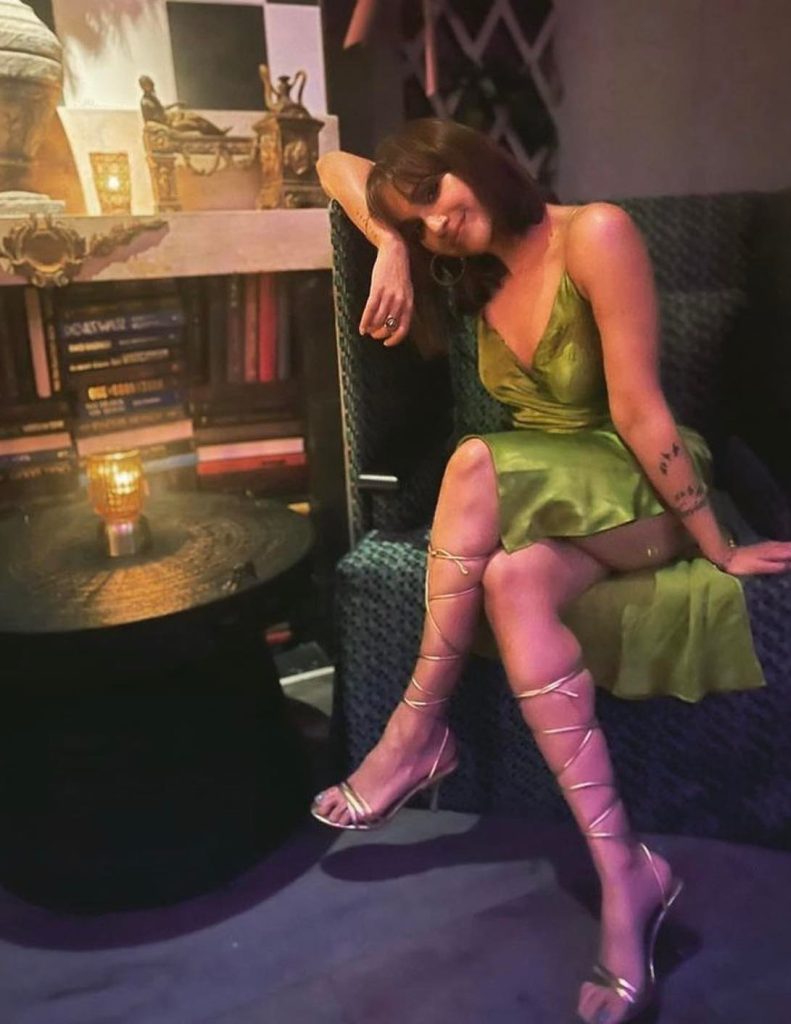 Faryal hates it when people criticize her but she also does not stop posting videos which she knows for sure will invite criticism! She has more than once declared that her life is nobody's business and is not bothered by the controversies.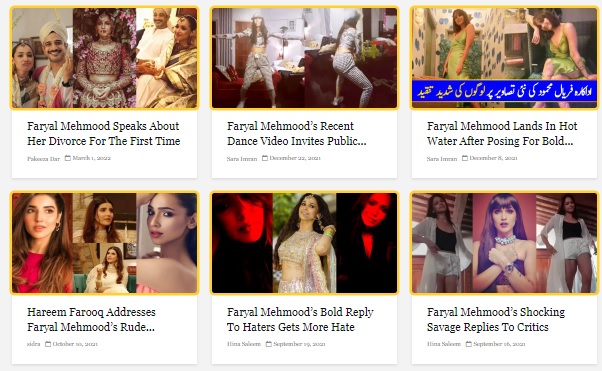 These celebrities are definitely making the most of the public's love for controversy and using it to get into the news. Are there any other celebrities who you think should be on this list? Share your views.