The ICC Men's T20 World Cup is the international championship of Twenty20 International cricket. Organized by cricket's governing body, the International Cricket Council (ICC), the tournament currently consists of 16 teams, comprising the top ten teams from the rankings at the given deadline and six other teams chosen through the T20 World Cup Qualifier. All matches are played as Twenty20 Internationals.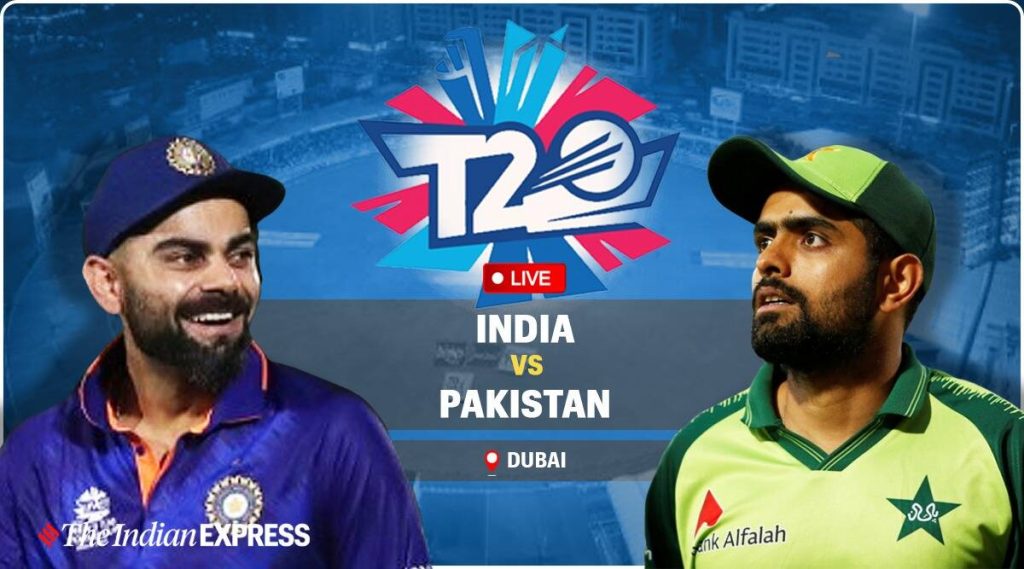 The ICC Men's T20 world cup 2021's match was played between Pakistan and India today in Dubai. India scored 151/7 in 20 overs of the 1st innings. Pakistan won the match by scoring 152/0 in 17.5 overs and defeated India.
Let's have a look at the most memorable moments that happened in Pakistan Vs India match Today.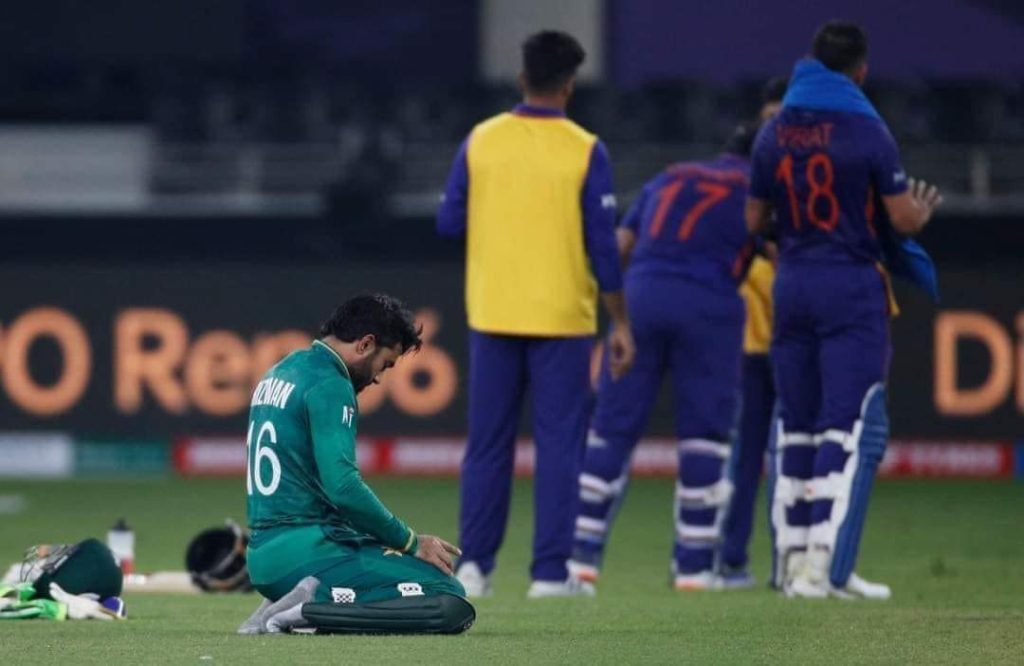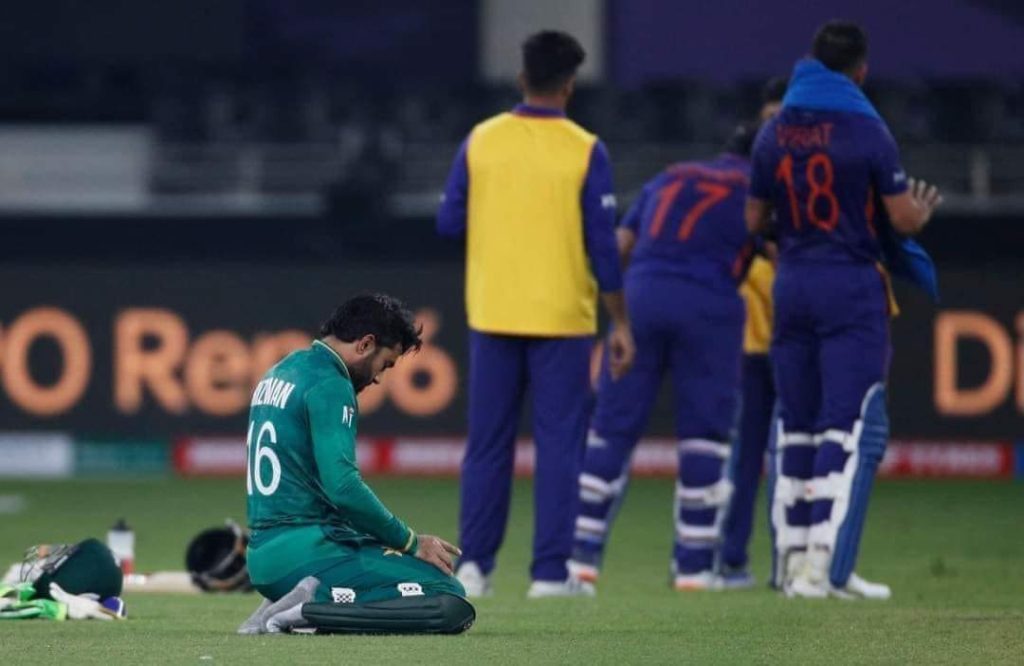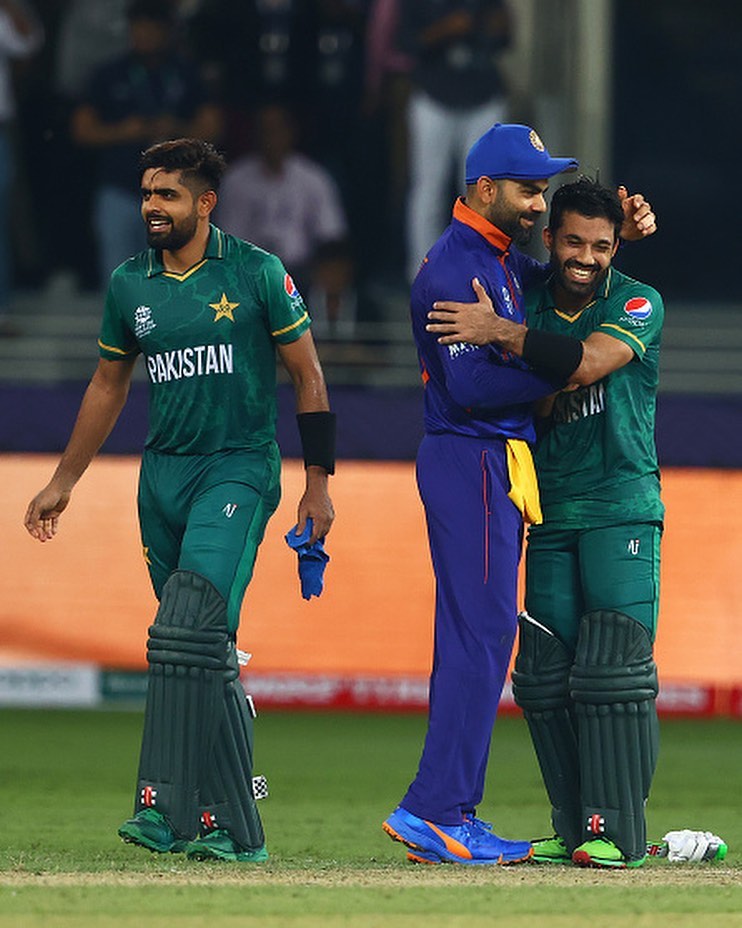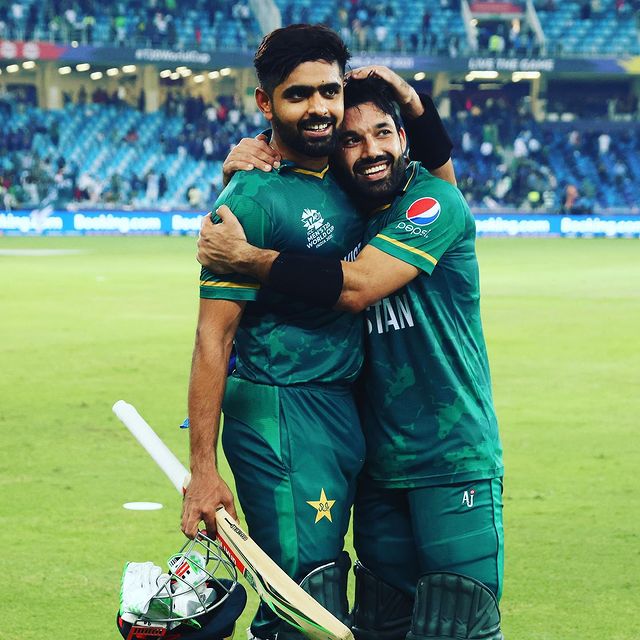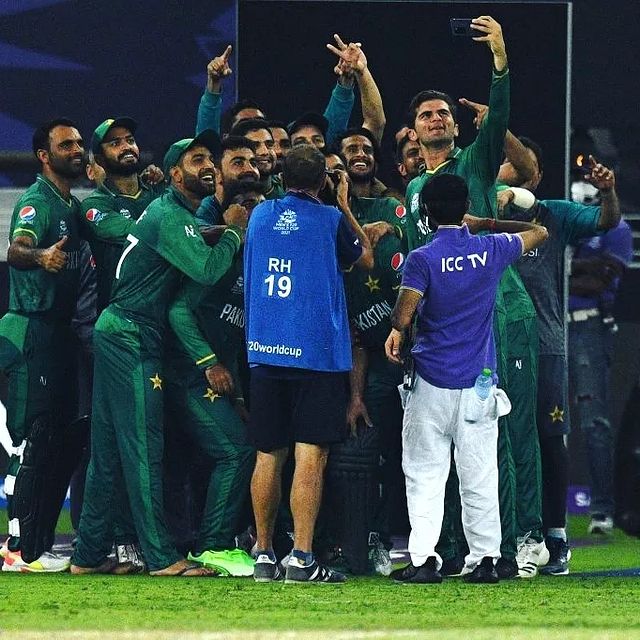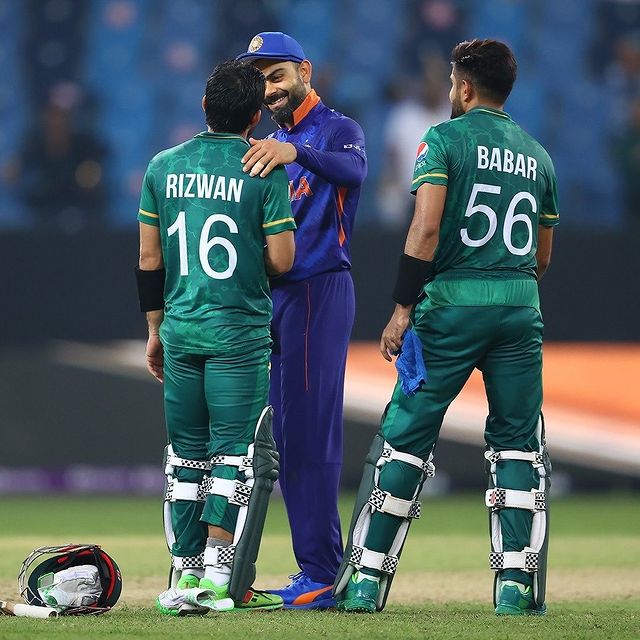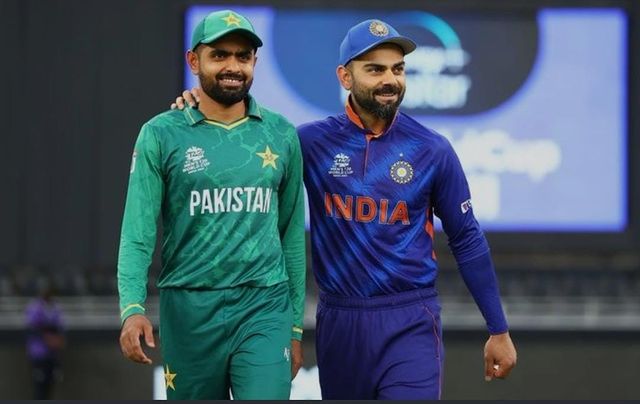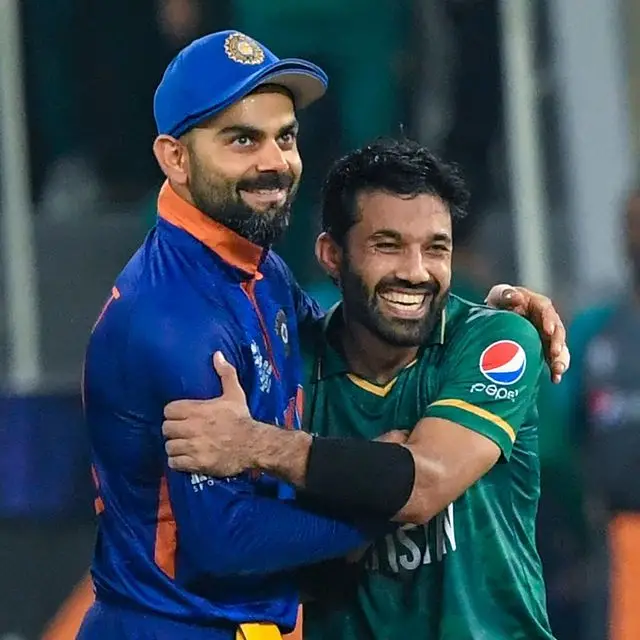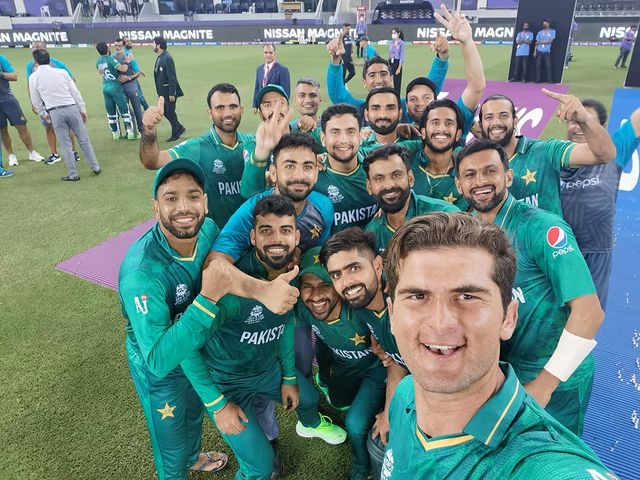 Mohammad Rizwan praying during Drinks Break.♥️ pic.twitter.com/CAH6WrwXOM

— SAEED AHMED (@imSaeedAhmed) October 24, 2021
Such a good moment. ❤️ #PakvsIndia pic.twitter.com/aPDz9dNyw8

— Mahwash Ajaz 🇵🇰 (@mahwashajaz_) October 24, 2021
Proud father of #BabarAzam#PakvsIndia pic.twitter.com/bc09zck5zJ

— Shahid Raza (@schaheid) October 24, 2021
The last moments of Pakistan's Victory. 😍
Hi India! #MaukaMauka phr Thoka Thoka 😉#PakvsIndia pic.twitter.com/OtD6O7KzZs

— Hamza ShahRukh | حمزہ شاہ رخ (@Hamza__ShahRukh) October 24, 2021
It's time to troll neighbors 🤣😆#PakvsIndia pic.twitter.com/hEAdLuwdct

— Mehbub🇵🇰🇹🇷🇵🇸 (@OyeMehbub) October 24, 2021
Also, check out the hilarious memes shared by the cricket fans on Twitter.
کوہلی ! اچھا چلو اب رونا نہیں۔۔۔
شاباش میرے پاکستان 💚🇵🇰 pic.twitter.com/9QNBTReFJc

— Iqrar ul Hassan Syed (@iqrarulhassan) October 24, 2021
ARY is not Coming Slow😂.#PakvsIndia pic.twitter.com/QGilGhdqWi

— Aleeeyyy. (@iam_aleeraza) October 24, 2021
When you prepare for Hassan but Shaheen came out of syllabus 😂#PakvsIndia pic.twitter.com/5vzJZowgdb

— ali_rana56 (@Rana56Ali) October 24, 2021
Babar ruling India?

Not the first time 😉#PakistanZindabad #PakvsIndia pic.twitter.com/8ofyiAeNcv

— Irdam Kakakhel (@IrdamZafar10) October 24, 2021
Right Now in India #PakvsIndia #PakVsInd pic.twitter.com/85YIRRzk2n

— Kenzie Dawson (@KenziDawson) October 24, 2021
I can hear this picture. 😂😂#PakvsIndia pic.twitter.com/vOnuVQOLWy

— Muzammil Raza (@muzamilreza) October 24, 2021