Out of all the weird and obnoxious trends that have worked for producers in the recent past, slapping the heroines is hands down the most distasteful one. Unfortunately, the producers are convinced that when a heroine gets slapped, the drama immediately gains more attention than usual. Controversy sells and slaps sell Pakistani dramas even more! This new trend is picking up really fast and some of the heroines have absolutely no problem getting slapped repeatedly. There are others who actually discussed these slaps in detail and are not hesitant to share them on their social media handles. In other words some of these heroines wear these slaps like they would a medal for their outstanding accomplishments. It won't be wrong to say that being slapped has become the USB of at least two leading actresses of our drama industry.
While watching a negative character get away with the impossible for a painfully long period of time, many of us want to see them getting a tight slap for everything they have done. Such slaps are usually well deserved and they do fit into the story. It is however rather bizarre that even the best heroines who are sweet enough to give you a cavity get slapped as if it is perfectly natural for people to go around slapping others. Some of the negative characters have been slapped so many times in recent dramas that we have reason to believe the writers are convinced that actions speak louder than words! Why show a heated verbal confrontation when the thappars can do the trick!
When our writers show women getting slapped so casually in dramas, it definitely desensitizes the viewers. And those people living outside Pakistan who are watching these dramas must be convinced that hitting women is considered perfectly normal in our society. In contrast, men are never shown being hit in this manner, even if that was the case two wrongs make a right. It basically shows that there is a certain mindset behind showing such scenarios. Even if there are viewers who 'enjoy' watching such 'entertainment', the writers and actresses involved really should know better.
Here is a list of those Pakistani actresses who got slapped repeatedly in Pakistani dramas.
Minal Khan
If there was an award category dedicated especially to those actresses playing such characters that have gotten the most number of slaps in Pakistani dramas, Minal Khan would've been an undefeated champion. We're not sure if it's her luck or she deliberately chooses such projects where her characters are subjected to some kind of domestic violence; in some cases severe and in others, just in the form of slaps here and there. It is absolutely safe to believe that every time Minal Khan packs up, she goes home with a red or swollen cheek(s) because of the number of re-takes it must take as well as the number of slaps she receives.
It has now come to a point where Minal Khan has become a laughing stock for receiving so many slaps; in both her dramas that are currently on-air such as Jalan and Nand, the characters of Nisha and Rabi have been slapped a lot of times. Nisha got slapped by her ex-fiance Ahmed, her mother, her sister Misha, her current husband Asfand, and even her sister in law Kinza. Rabi has gotten slapped by her ex-husband Saqib, her ex-sister-in-law Gohar, and her current husband Jahangir. This is just the counting from her dramas that are airing right now, we have not even gone down memory lane and explored Minal Khan's previous dramas because we're sure she has been keeping up with the ritual of being the most-slapped character/actress year after year!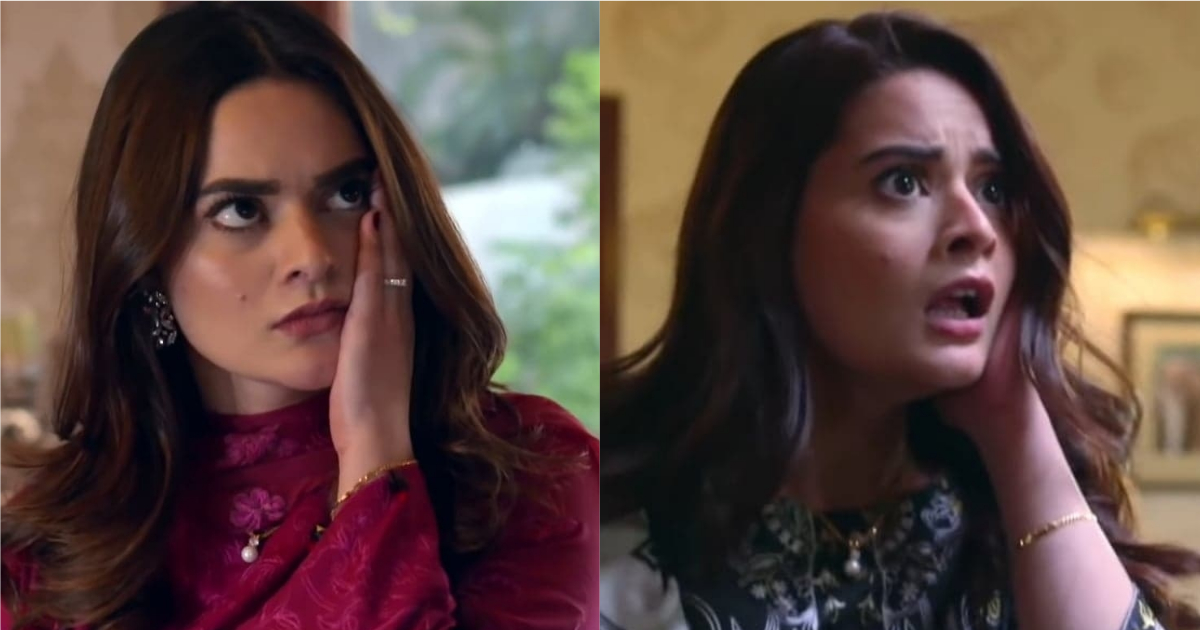 Ayeza Khan
Ayeza Khan got slapped by multiple characters in the drama serial Thora Sa Haq and the viewers can never forget the time when Shehwar's wife in Mere Pass Tum Ho slapped her. In both these dramas, Ayeza Khan played two completely different characters yet her reactions to these slaps were more or less the same. There was an entire debate on the slap she received in Mere Pass Tum Ho and Ayeza Khan did not shy away from sharing her two cents about it. In Thora Sa Haq Seher was the ultimate victim who started getting slap more often when the drama had been on air for more than 15 weeks.
This basically goes to show that when the ratings are going down, these thappars play a major role in making the viewers tune into a drama again. The slap in Mere Pass Tum Ho was a game-changer but the ones shown in Thora Sa Haq were used to add to Seher's bechargi. The most fun bit was that every time Ayeza's characters got slapped there was an entire audience whose reactions were captured dramatically!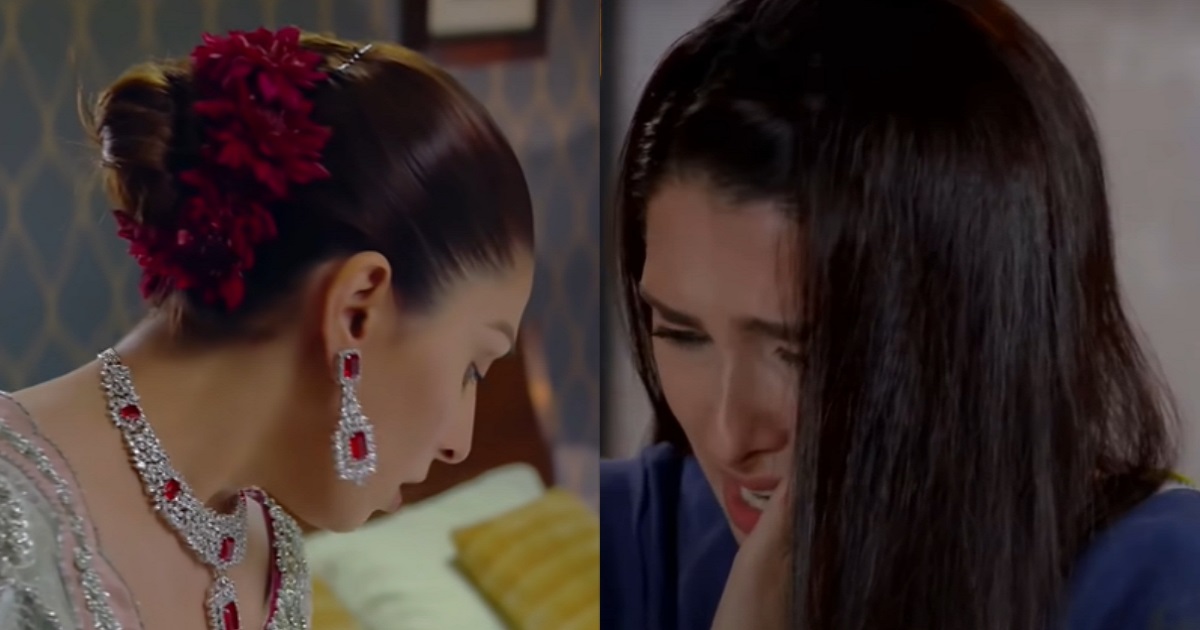 Ramsha Khan
Ramsha Khan is a very strong performer, she has definitely come a long way and the ease and effortlessness in her dialogue delivery make her a very fine actor. However, Ramsha Khan too is guilty of playing such characters that get slapped and are subjected to domestic abuse. In her drama, Kaisa Hai Naseeban, nudges, pushes, and slaps were a part of Maryam's daily routine.
In the drama serial Khud Parast, Uswa was married to Hanan who definitely had anger issues, and even in that drama, she got her fair share of slap doses. In her currently on-air drama Ghisi Piti Mohabbat, Samia freshly received a slap across her face when she went a bit all out in front of her mother to prove her point. We're pretty sure that although Ramsha Khan is a fan of wearing a full face of makeup, considering the number of slaps she receives, she must not be investing a lot of money buying blushes and cheek products!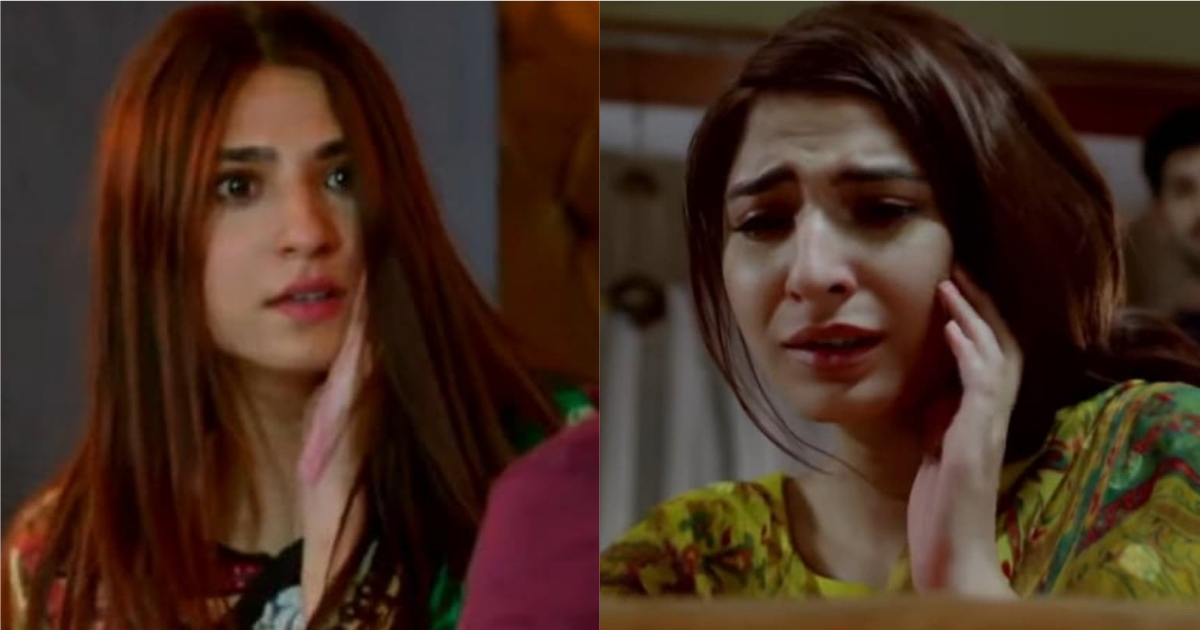 Yumna Zaidi
Yumna Zaidi is one of the finest actors in the Pakistani drama industry. She is definitely at this stage where she can run the show and even has a lot of say in what her character is put through. Yumna Zaidi definitely gets involved in her characters, because of which she gets to give her 100% and make those character her own. However, at this stage Yumna Zaidi doesn't seem much comfortable with the idea of receiving slaps from flawed male leads, therefore she has restricted the slap-reception to her parent characters in the drama.
This is the reason in both her recent drama serials Pyar Ke Sadqay as well as Raaz e Ulfat, the characters of Mahjabeen and Mushk received slaps from the father and the mother. When we talk about slaps, we talk about slaps coming in all forms, in every shape and size, from each and every person, therefore getting those from the parents in dramas is pretty wrong as well!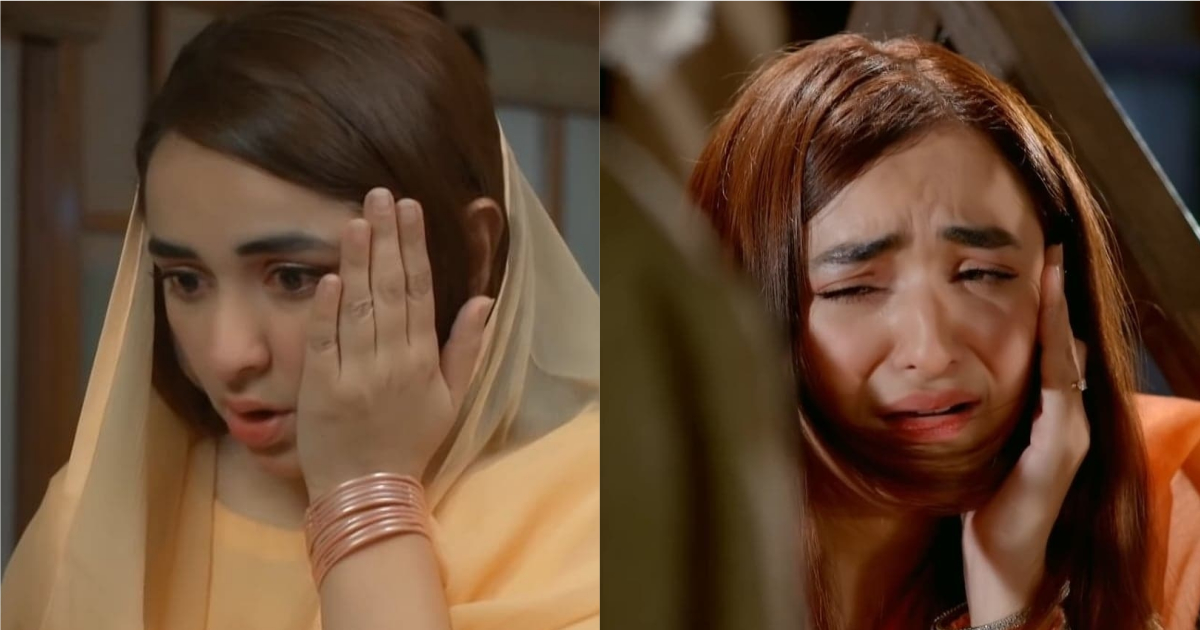 Nausheen Shah
Nausheen Shah is quite vocal about women rights and she herself has a very strong personality, she has spoken against the portrayal of women in Pakistani dramas on different platforms, but it is unfortunate that maybe due to the lack of opportunities for her, she ends up taking up such roles which show her as a helpless woman.
During her promotions of Khud Parast, she was honest in saying that she did not connect with the character of Beenish and did not understand why a woman would stay in a relationship that was toxic and deprived her of basic rights. However, it is understandable that not every actor has the freedom to portray the characters they want to therefore they have to stick with the script but Nausheen Shah too has been one such actor who has been at the receiving end of domestic abuse in her dramas. In the drama serial Khud Parast as well as Bikhray Moti, the characters of Beenish and Faiza were physically abused by their partners!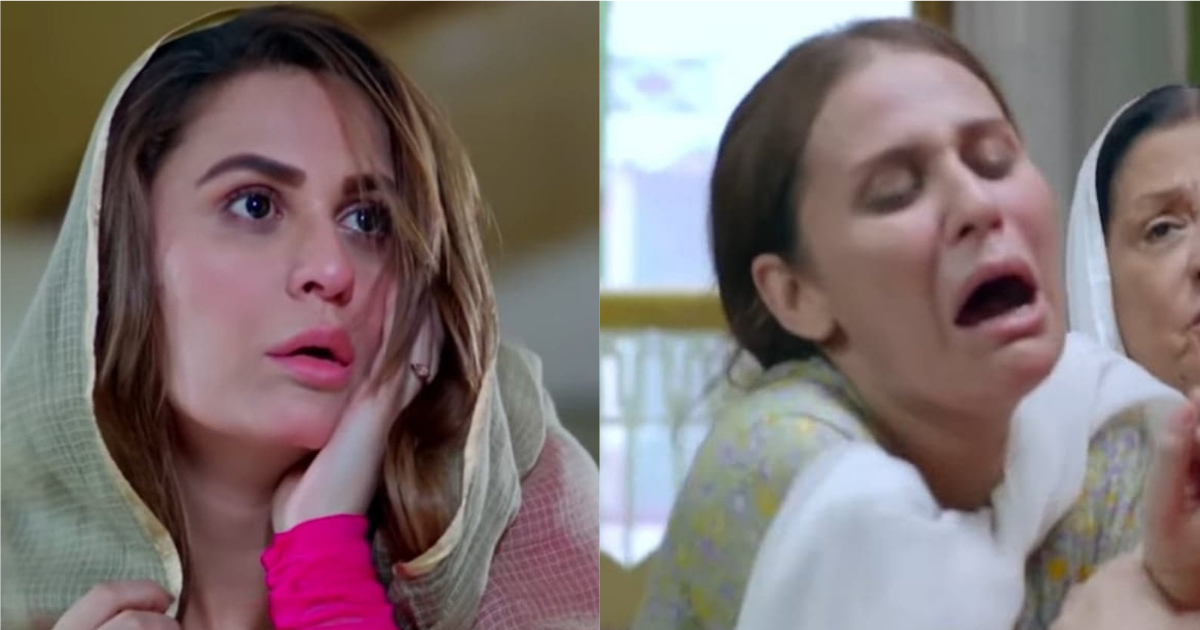 Sonya Hussyn
Sonya Hussyn has often talked about how 'selective' she is while choosing the projects she works in. She wants people to understand that she takes her craft really seriously yet she had absolutely no issue getting slapped not once but twice in two different dramas. It seems like Sonya Hussyn is quite comfortable getting slapped by Zahid Ahmed, perhaps if he was playing the lead in Mere Pass Tum Ho, she wouldn't have rejected the offer! In Ishq Zahe Naseeb and Mohabbat Tujhe Alvida, these thappars could easily have been avoided yet somehow Sonya Hussyn never had an issue going ahead with the idea.
In both these scenes, her reaction was more or less the same and there was an 'audience' present just like in all the other such scenarios. It seems like there can't be maar peet in these dramas without an audience on set and the director makes sure that everyone's reaction is captured to increase the 'intensity' of the scene because hitting someone is just not intense enough!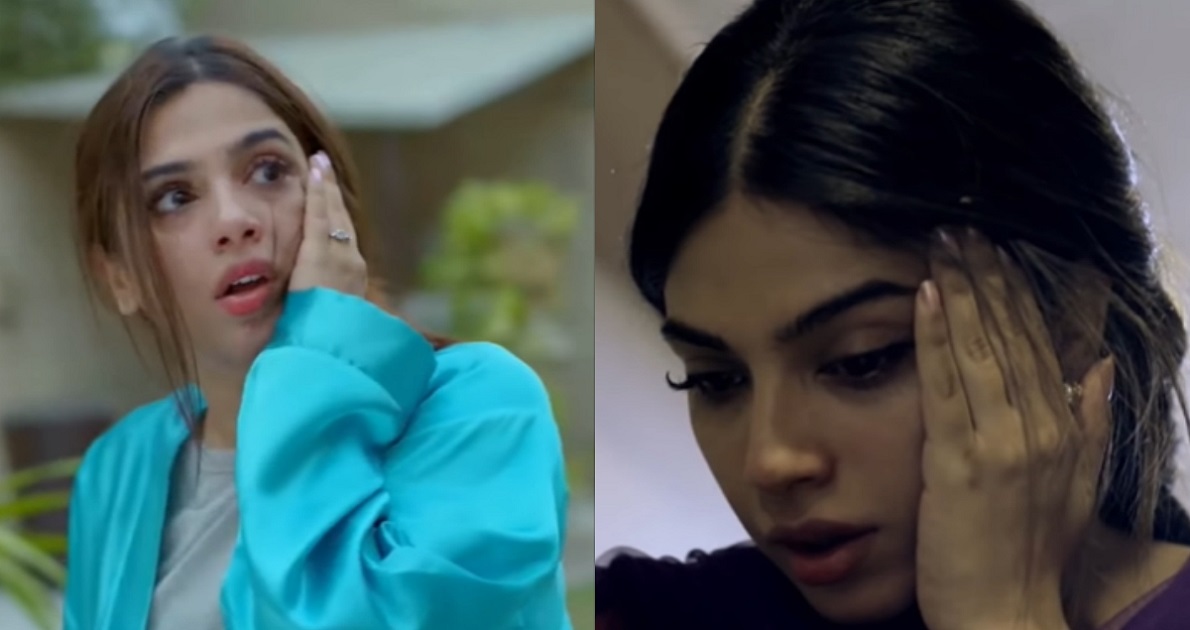 Mawra Hocane
Mawra Hocane recently joined the club by getting slapped not once but twice in the drama serial Sabaat. Miraal slapped her twice in front of an entire crowd and although Anaya's reaction for the first time was slightly more realistic, however, this was yet another unnecessary slap added in the story to get 'attention'. The second slap was one of the most ridiculous we witnessed in dramas this year. Miraal slapped Anaya once again in front of the entire office and this time around she stayed quiet because she wanted to prove to Hassan that she was a good wife.
This was another one of those thappars that sent out the wrong message – if women have to put up with physical abuse in order to hold their relationships together then it is nothing short of 'heroism'! It was disgusting how the message of 'compromising and sacrifice' was added to this scenario.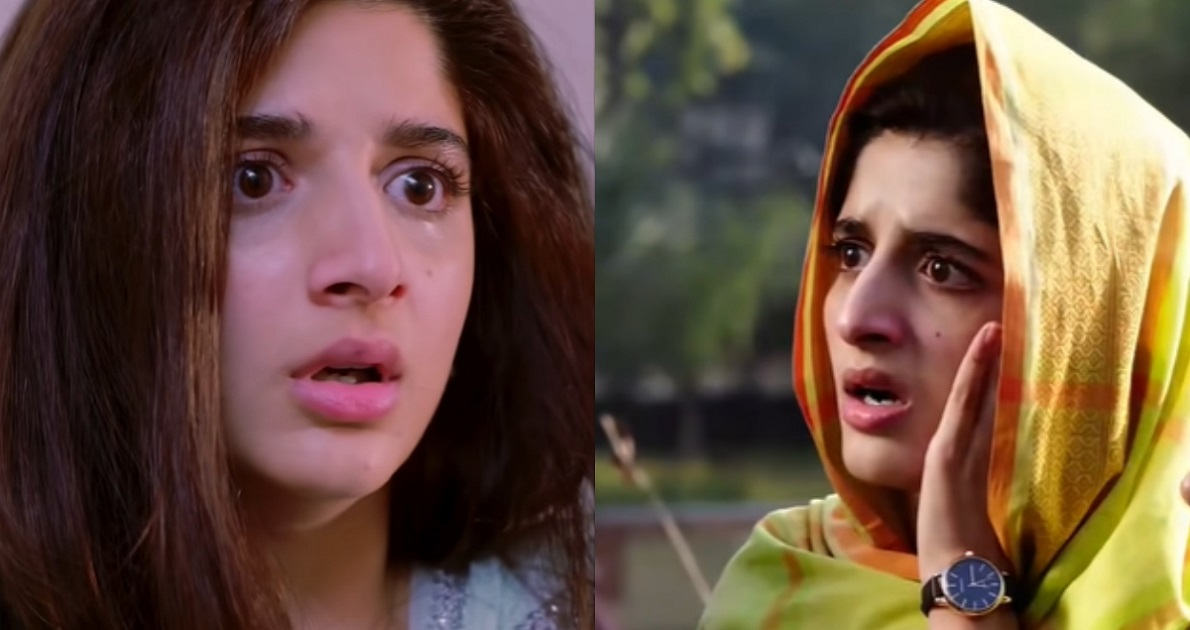 Sanam Jung
Sanam Jung's comeback play Mein Na Janoo was the talk of the town for all the wrong reasons. She put all the becharis to shame and after compromising on quality big time while hosting her morning show, she was pushed to new lows when she was literally beaten with a stick by her blind husband! Even after all this beating, she begged her husband not to leave her. This beating was definitely one-of-a-kind since the hopeless situation this character was already in was probably not enough to reinforce just how majboor and bechari she was. This beating was taken really casually by Saira (Sanam's character) and we can only wonder why Zahid Ahmed went along with such nonsense.
Zara Noor Abbas
Zara Noor Abbas has only worked in a handful of dramas but even then she managed to get slapped not once but twice. In Khamoshi she played the role of a girl who was sent away by her parents to work in her uncle's house. The uncle's wife accused her of stealing her gold and that is when apart from the thappar, she got a good beating! In Zebaish, the thappar was just as casual as many others on this list. Noshi was only surprised for a microsecond when her mother slapped her, she was back to being her 'cool' self the next second!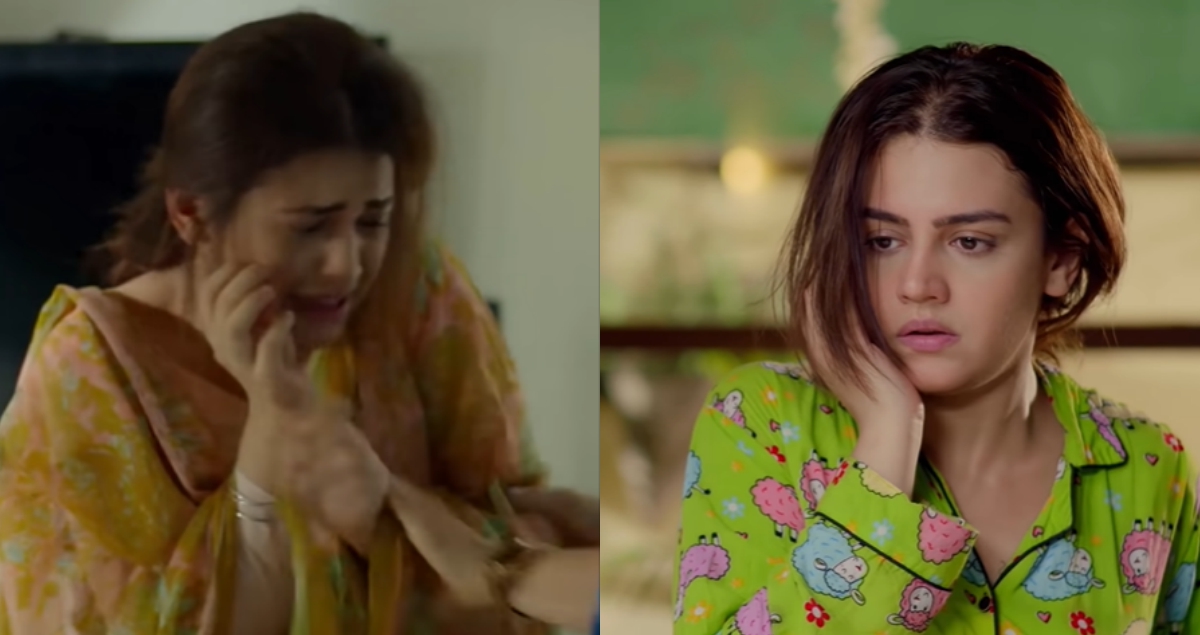 Funny Compilation of Pakistani Actresses Getting Slapped
Isn't this trend simply unbearable? Share your thoughts in the comments section.