Love stories are one of the most common picks for the drama writers since there is always a lot to write and we too love them, if they're executed properly. Dusri biwi concept had been a famous one but somehow it was lesser to be seen this year. And coming towards the scenarios, this year brought in some really fascinating dramas, and i hate to admit but there were many dramas revolving around the 'Love Triangle' scenario.
Love stories are often interesting when there is a 'third person' involved. The third person would probably be a vamp or too good to be real. Love triangles can be really captivating if the drama has a different story and if not none, then at least less clichés. Not all the love triangles seen this year were worth watching but nevertheless, let's have a look at some of the most tangled on-screen 'Love Triangles' of 2016.
1) Zoya, Shariq and Saba in Intezar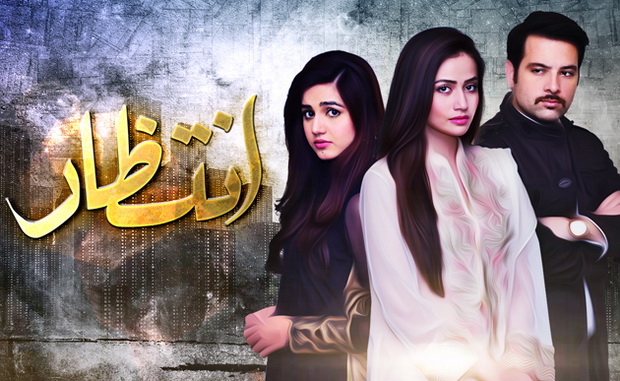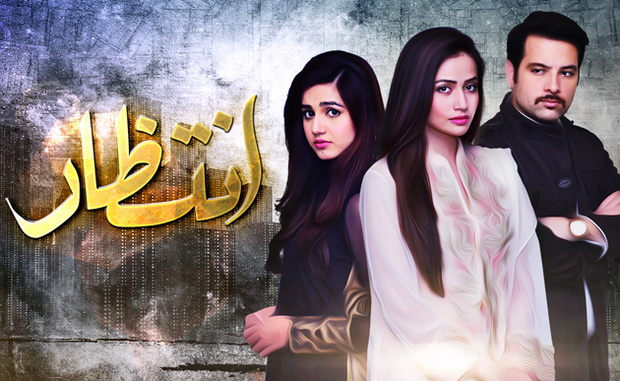 The story of Intezar has been one of the most annoying one, much to the disappointment of the audiences. It was a story of 2 wives and one man. Zoya is a married girl but her husband dies in an accident and that's when the story develops further. The lead Shariq, falls for Zoya but has to marry his cousin Saba, because she was a physical abuse victim and was advised to marry in order to get over the trauma (sick logic). She after the marriage doesn't want any relation with Shariq and so, he marries his first love Zoya. Then continues the new chapter when Saba starts getting jealous seeing Shariq giving all his attention to Zoya. Their story certainly ended abruptly.
2) Mannu, Salahuddin and Jeena in Mann Mayyal
Mann Mayyal had the most twisted and boring love triangle. Salahuddin and Mannu loved each other but the story takes a drastic turn and the lovers are separated. Mannu gets married and her husband is nothing but just a character to create some unimportant drama. Her husband eventually dies and well, Salahuddin wants to return back to Mannu but Jeena becomes obsessed with him and stoops low to every extent to get the guy. Every vamp in the drama dies and so does Jeena, she commits suicide. As every cliched story gets the lovers united, it did happened in Mann Mayyal too since it was a blend of nothing.
3) Saba, Irteza and Saman in Bin Roye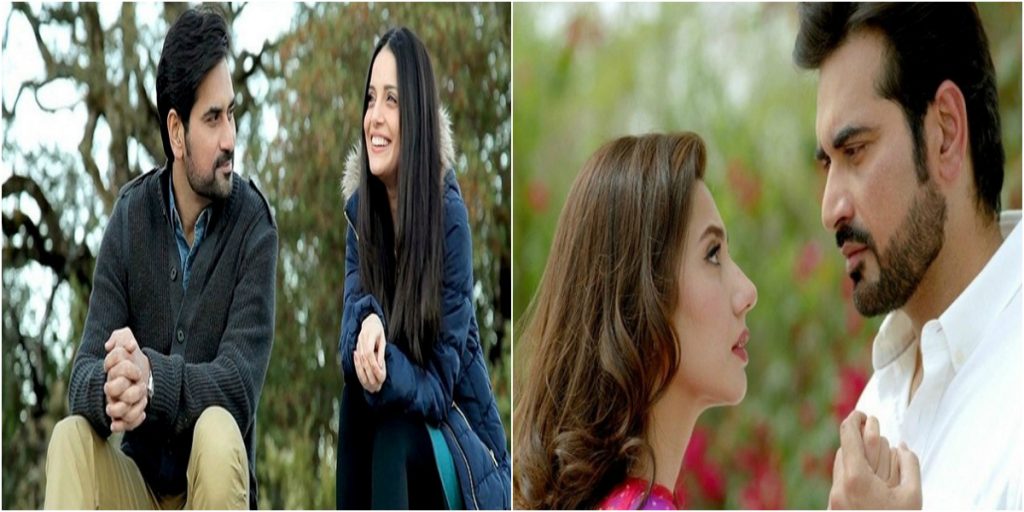 Bin Roye has lots of loopholes and unconvincing twists. Saba's character has always been a reason for many viewers to tune into the drama. Saba a happy go lucky girl dreams of marrying her cousin, who is the love of her life but her dreams are devastated when he falls for her very own sister Saman instead and ends up marrying her. Saba doesn't turn negative but still has feelings for Irteza, Saman on the other hand dies and now Saba is married to another guy. The question that rises is, Will Saba's dreams ever see the face of light, well the answer is obviously yes since Irteza is suddenly having feelings for her out of no where.
4) Nida, Sikandar and Shama in Dil Banjaara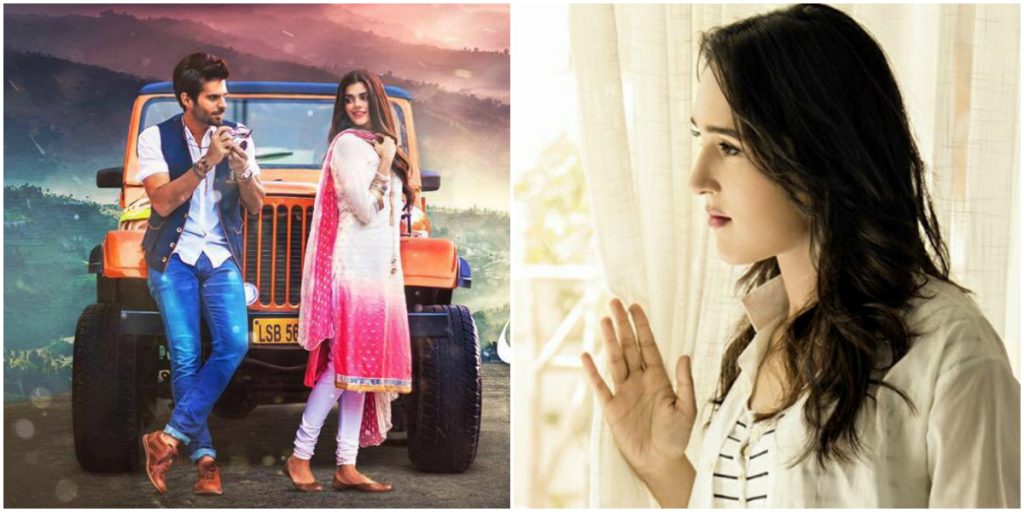 There are very few dramas on-air that have an impressive scale and Dil Banjaara is undoubtedly one of them. The story is of Nida and Sikandar who fall in love and share a beautiful chemistry in the exotic locations of Nepal. Sikandar has a girl waiting for him, Shama who is paralyzed but loves Sikandar unconditionally and is committed to him. Sikandar's lack of interest towards Shama is quite obvious till date since he has fallen head over heels for Nida. The lovers Sikandar and Nida have now parted ways for the best. The rest of the story is yet to be unfolded so let's see how their relationship grows.
5) Zain, Zara and Saad in Guzarish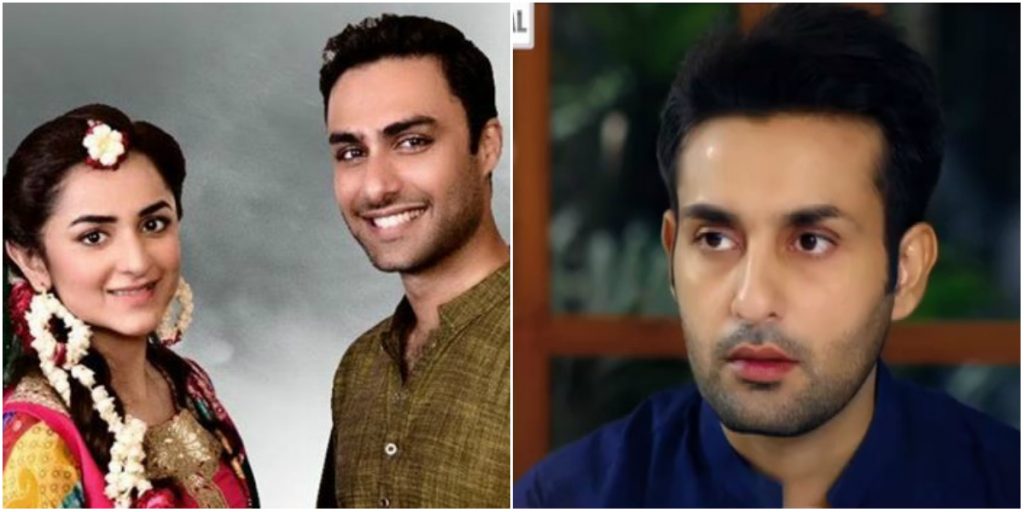 Guzarish was a drama where one kept wondering who would the girl go with and the love triangle saga was found interesting by many. Zara and Zain loved each other but circumstances landed them in a totally unexpected situation where Zara has to marry her cousin Saad. Saad loved Zara since years and it was unbearable for Zain to see his lady love with another man. Though despite loving Zain, Zara decided to move on and gave her self completely to Saad. The ending was an emotional one where Zara chooses Saad and Zain too moves on.
Which 'love triangle' was the most twisted one for you? Do share your thoughts and feel free to add.
Rimsha Butt