Muneeb Butt is a popular actor and model of the industry who has been associated with the industry for quite a long time.
Recently, Muneeb Butt was criticized and insulted by a social media user on one of his posts. The user wrote, "Sastay marasi. Tum jaisi elite class ko is se ghanta farq ni parna. Nach gana or talaqon walay dramay or filmon ke ilawa tum log krte hi kya ho? Ask a middle-class boy about his struggle who has lost his mother or a father or both the parents. Think before you speak."
Muneeb Butt didnt hold back and he wrote a long note and said, "Mehngey begairat! Naach ganey aur talaqon waley dramey dekhtey kyun ho. Dr ne kaha hai dekhna zaruri h phr bura b bolna jakey PTV p dekhlo urea se fassal ki tayyari aur ganney ki kaasht!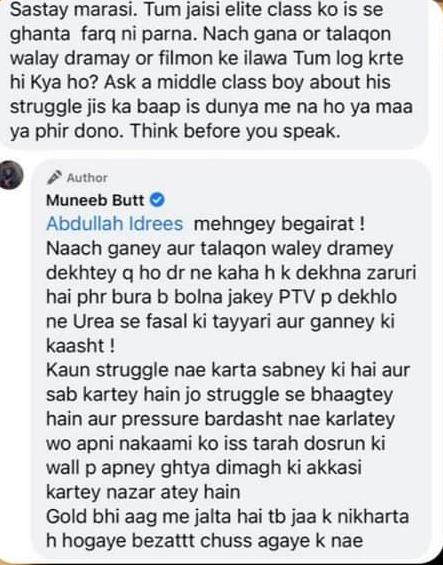 He further said that everyone struggles in their lives and those who are unsuccessful hide their failures and behave like this.