The ace Model Mushk Kaleem has recently called out the fellow model Robina Khan Shah for allegedly beating up a make-up artist at Nabila's salon. Mushk Kaleem took to social media to share the details of the incident. According to the details, Robina Khan Shah reportedly came along with her husband and his goons who attacked the poor make up artist at Nabila's Salon.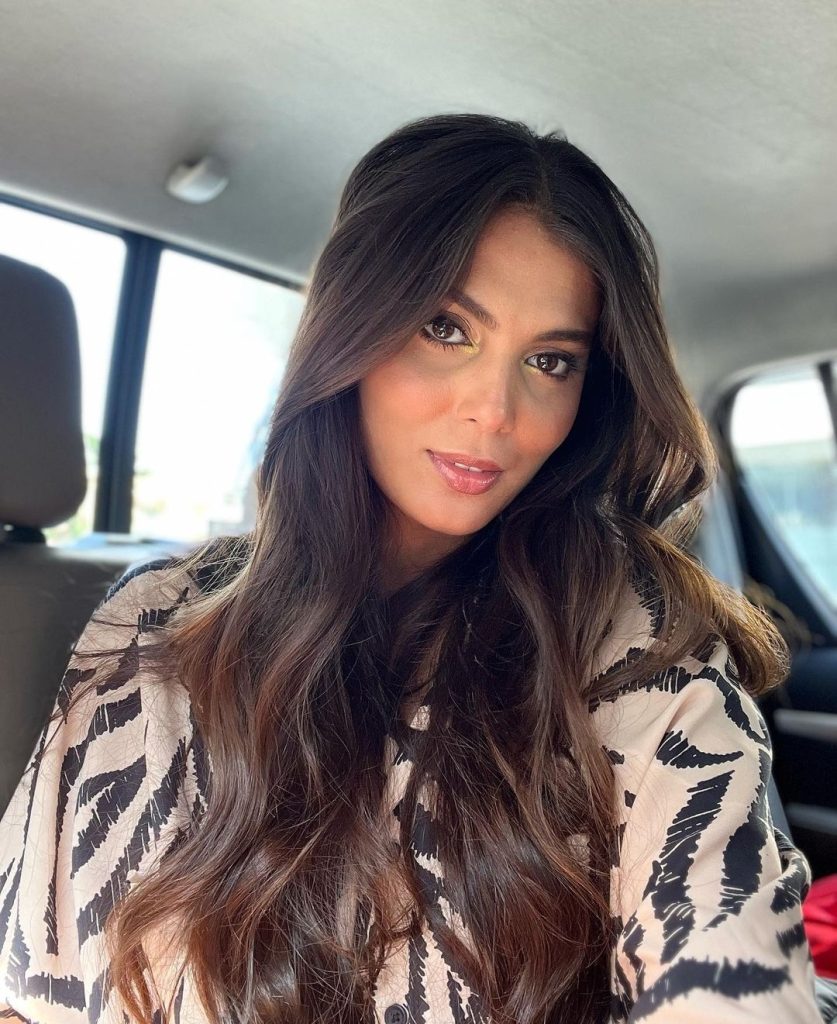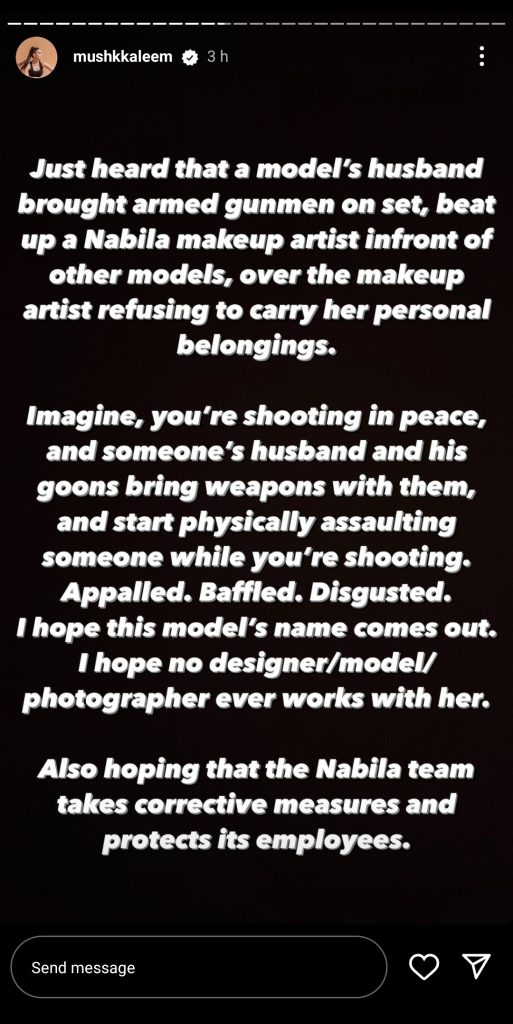 Mushk Kaleem said that the recent horrific incident, happened to a poor make up artist, is disturbing, inhuman and disgusting. Mushk Kaleem also urged the fashion industry to put a Ban on Robina Khan Shah after her heinous crime. Model Erica Robin, Mushk Kaleem and other make up artists are saying that the alleged model should be held accountable for her brutal actions. She also urged the fashion fraternity to speak on the violence against makeup artists. Well, this is not the first time that a makeup artist has faced the humiliation. The actors and fashion models often mistreat the make-up artists. Remember that, Robina is Sadaf Kanwal's friend, today, she attended her birthday as well.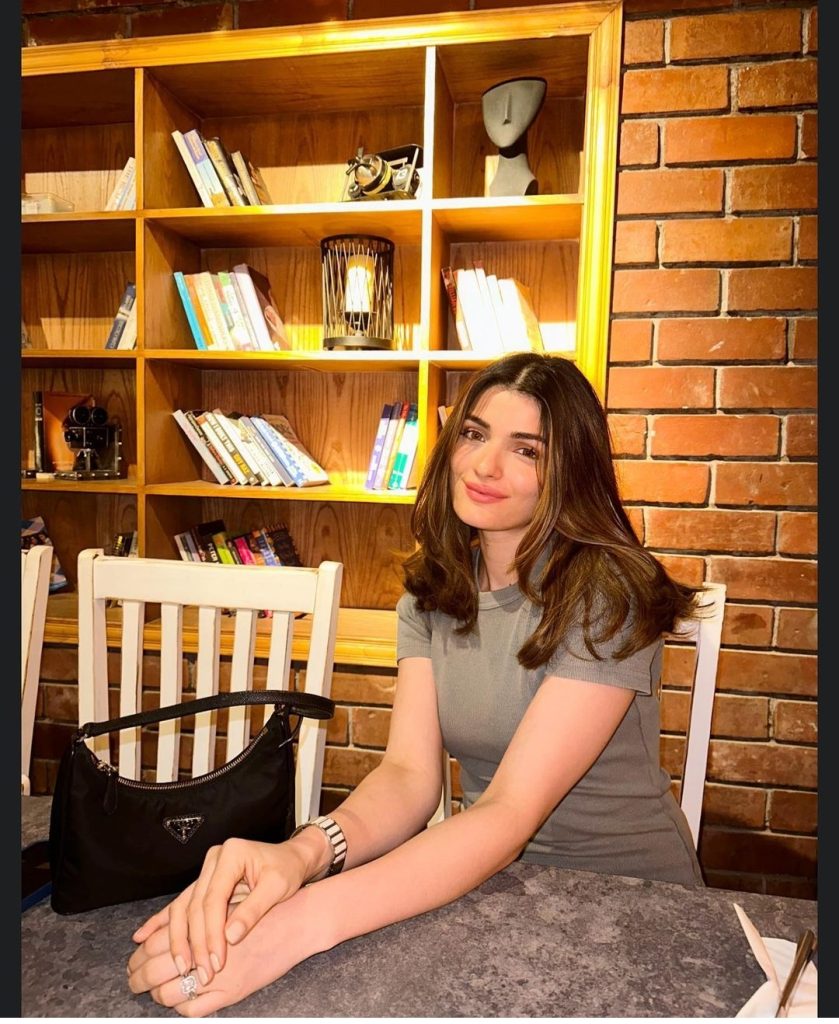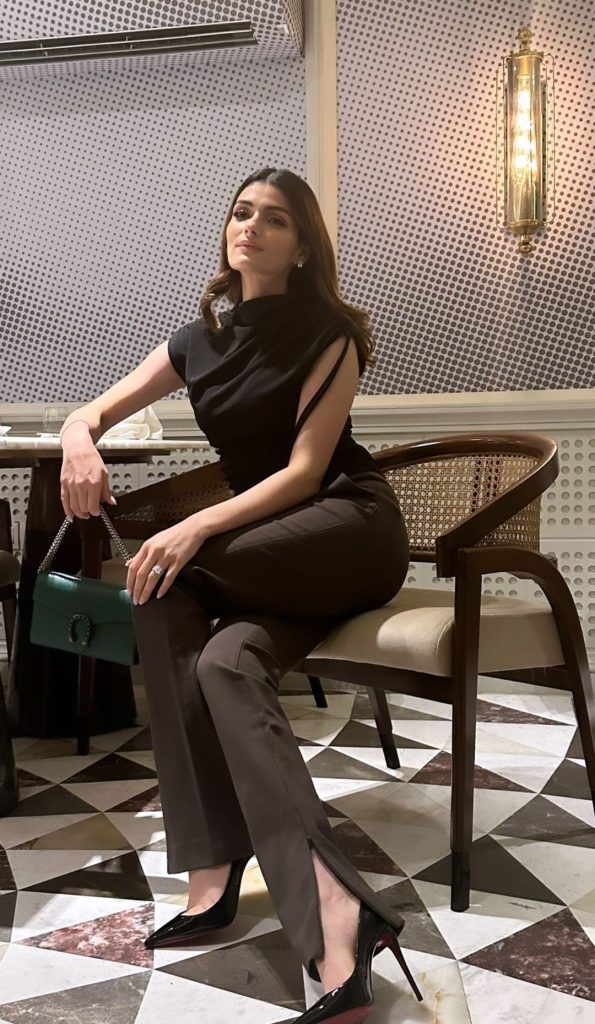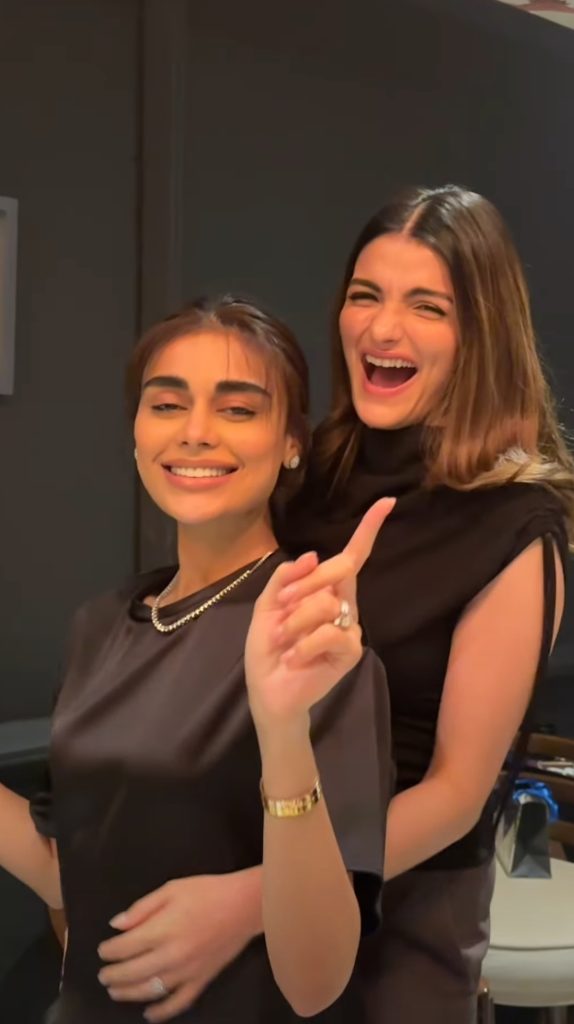 Model Erica Robin, who was an eye witness to the incident, also called out Robina Khan Shah: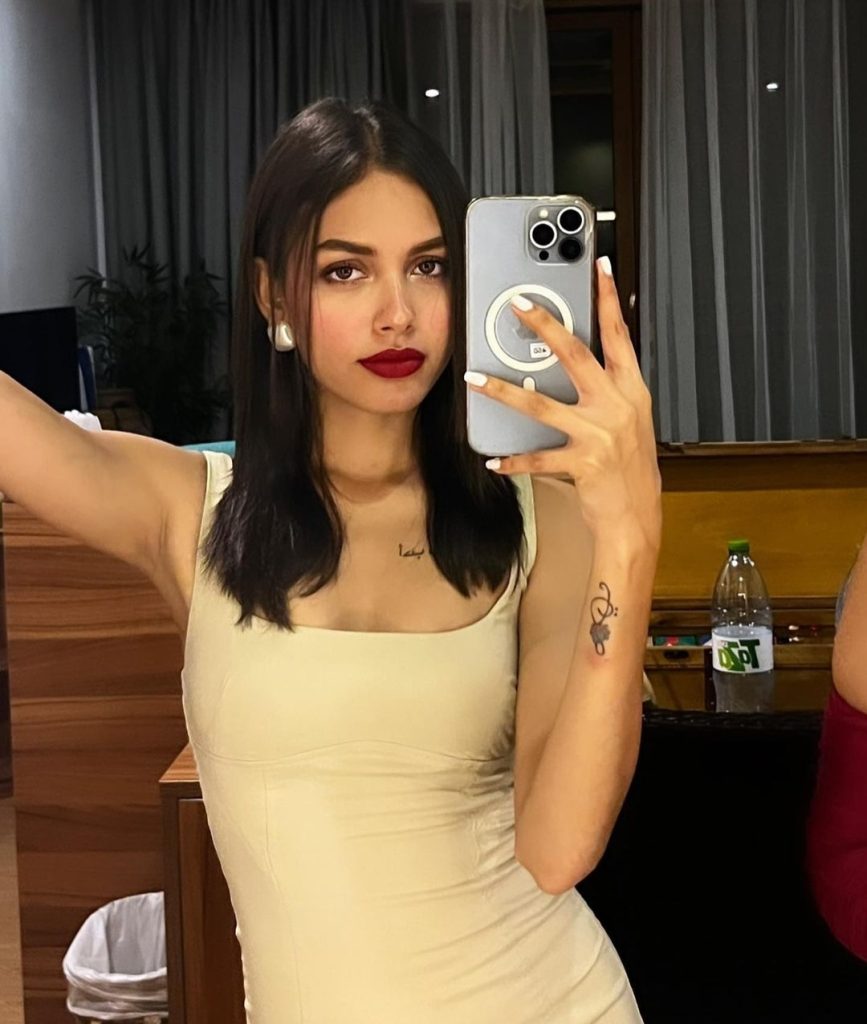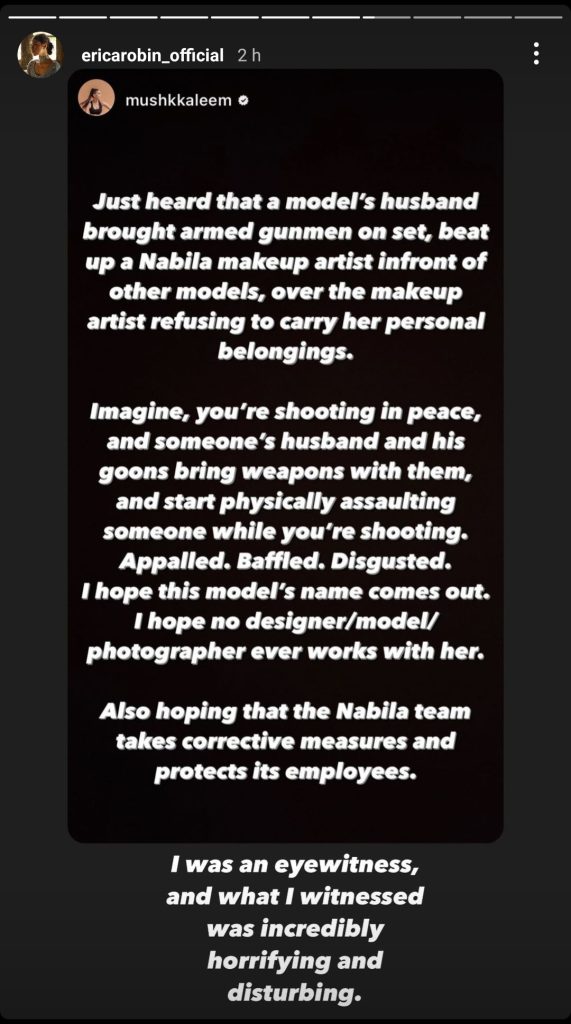 The fashion fraternity has responded to this brutality. Many models and makeup artists took to social media to express their support for the victim and also raised voice for justice. Have a look at all the screenshots which we collected for you: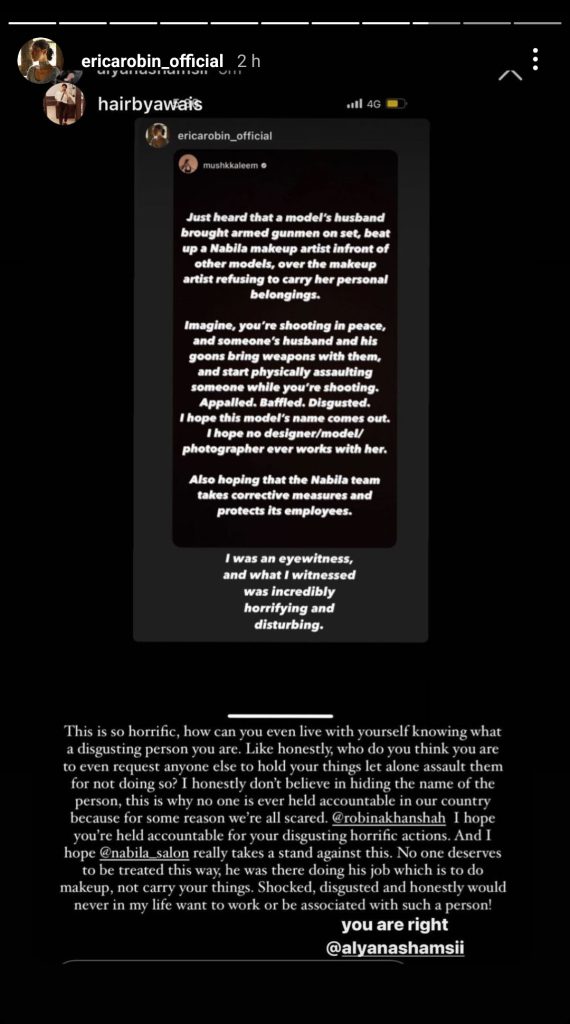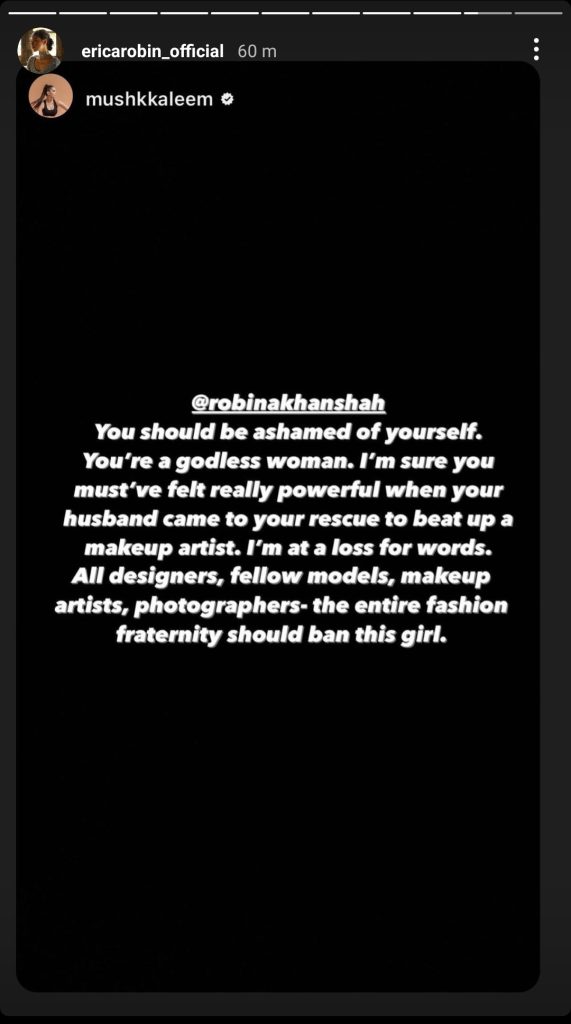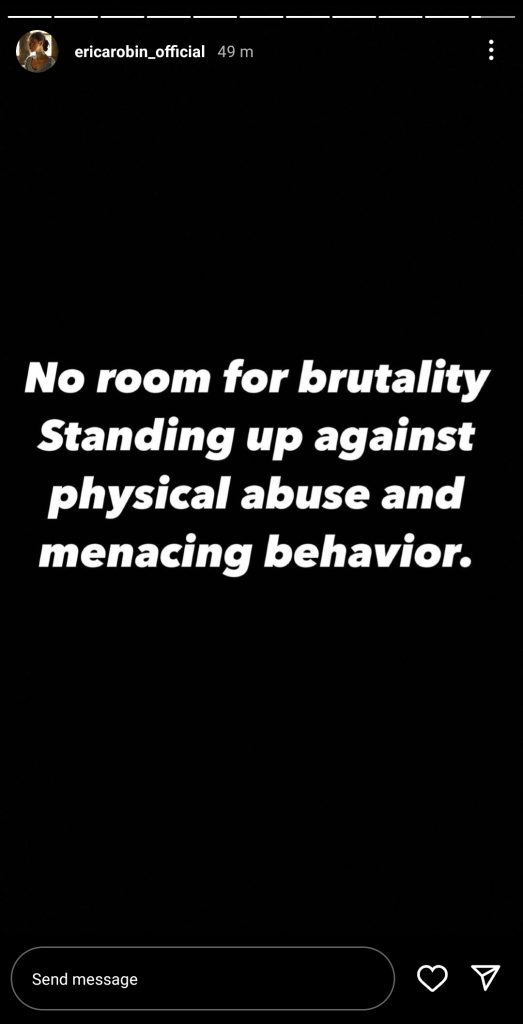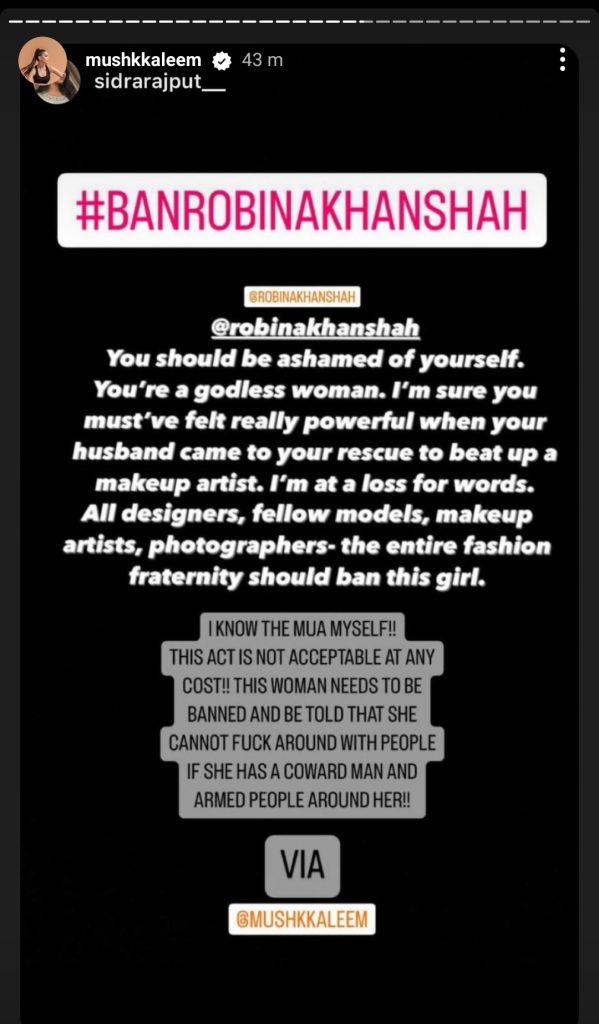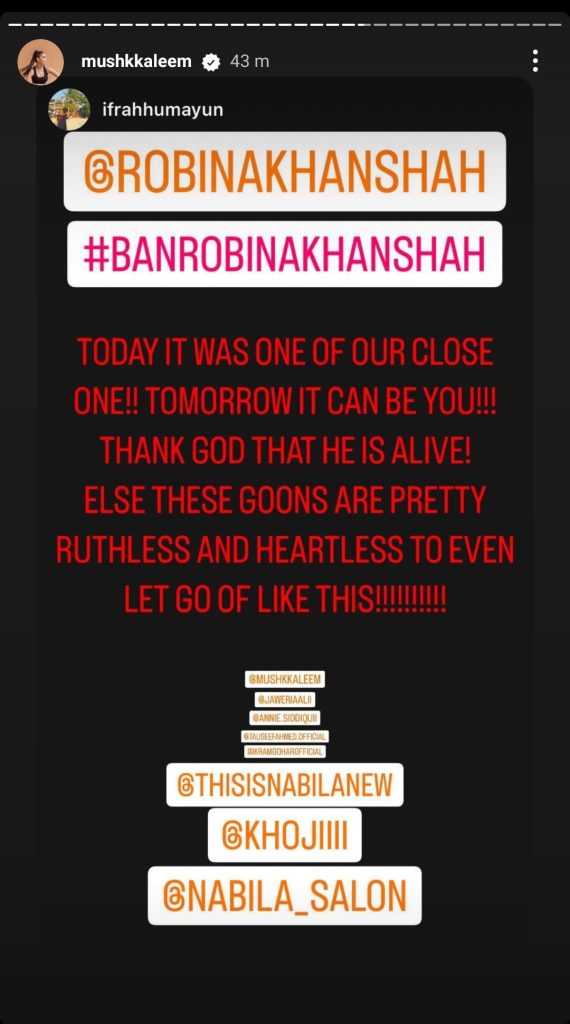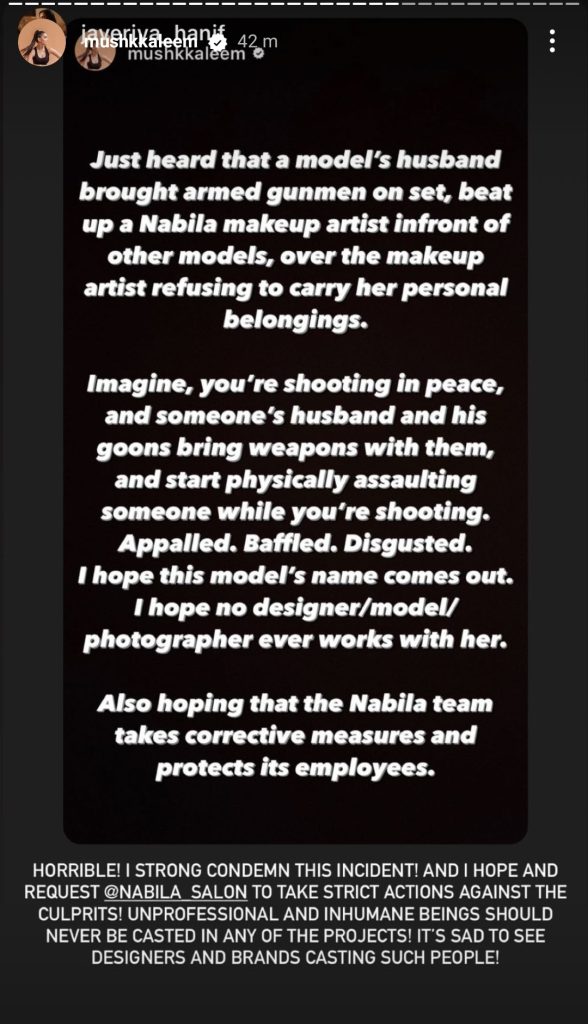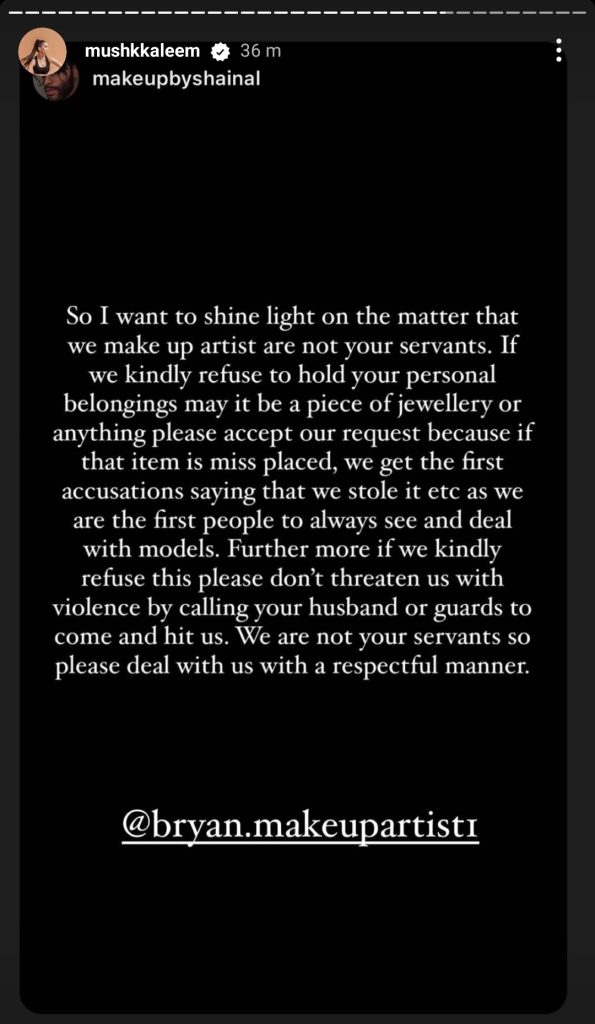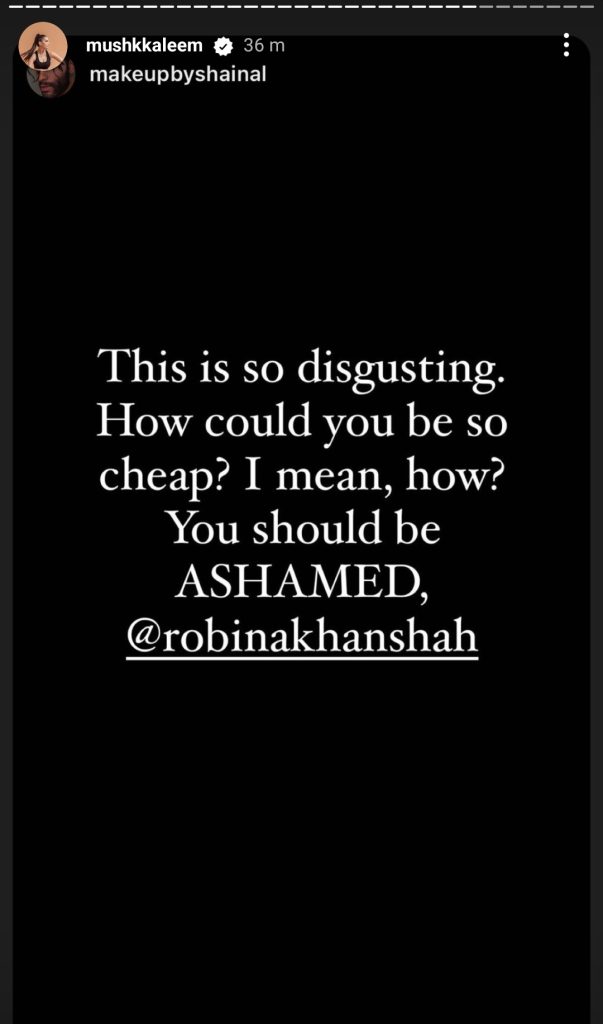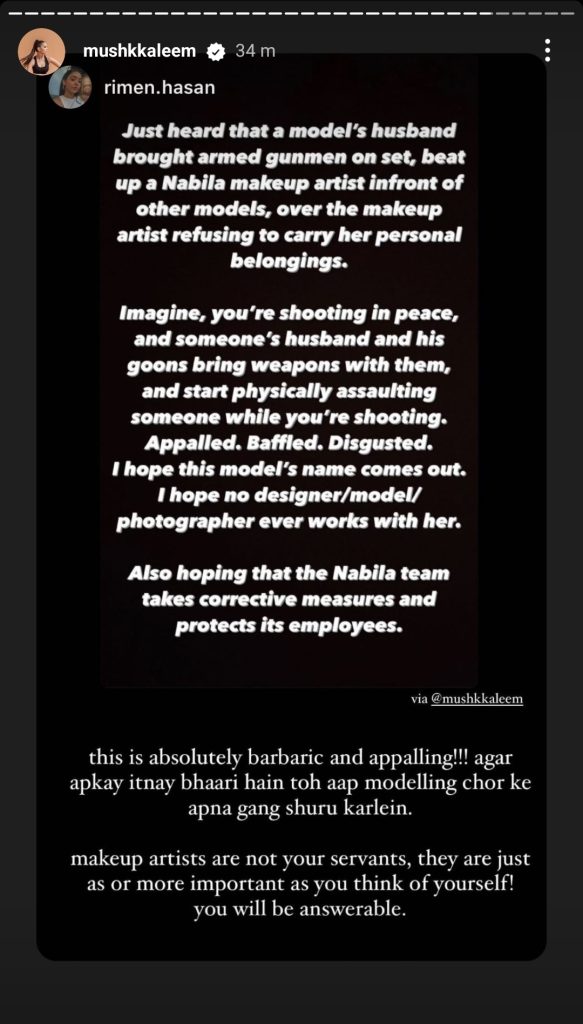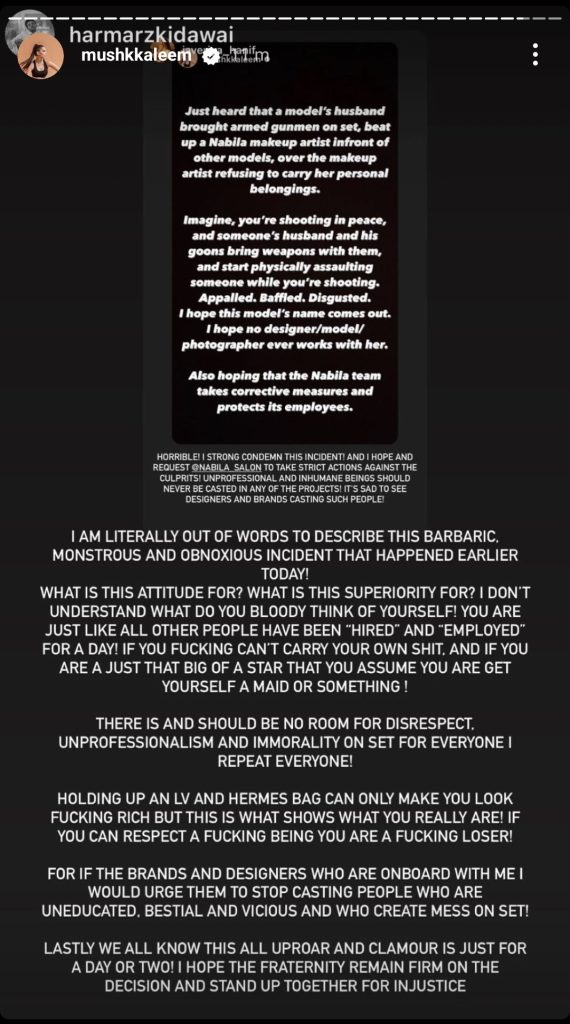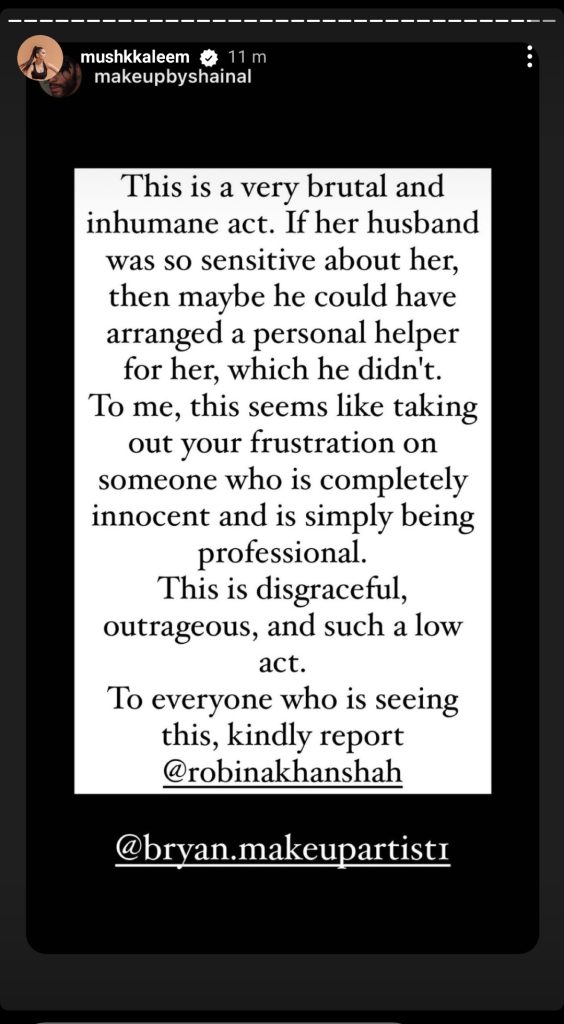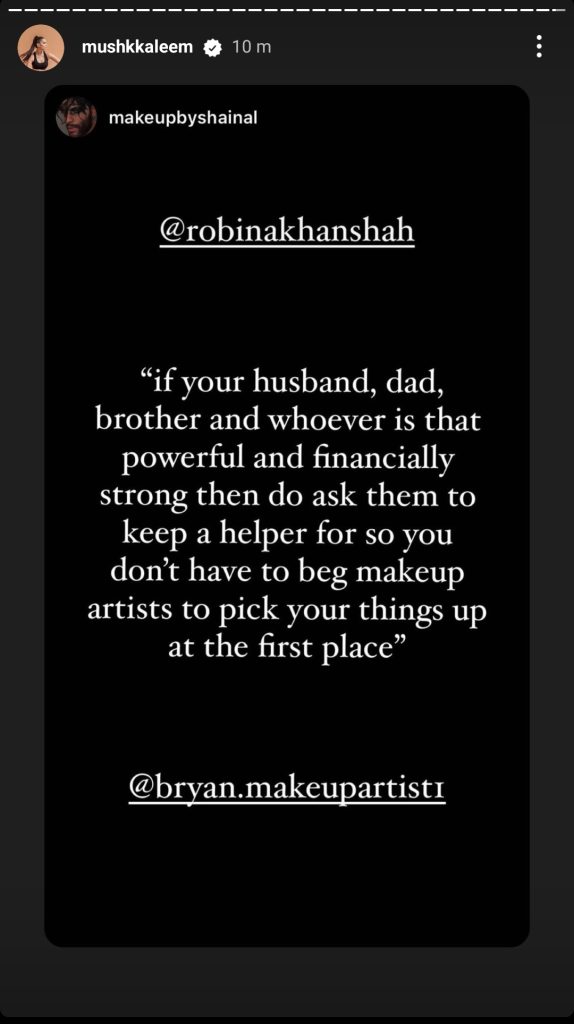 Model Robina Khan has also shared her side of story. She has also narrated her experience with the make-up artist. Robina Khan took to her Instagram account and posted the stories. Please read Robina Khan's view point as well: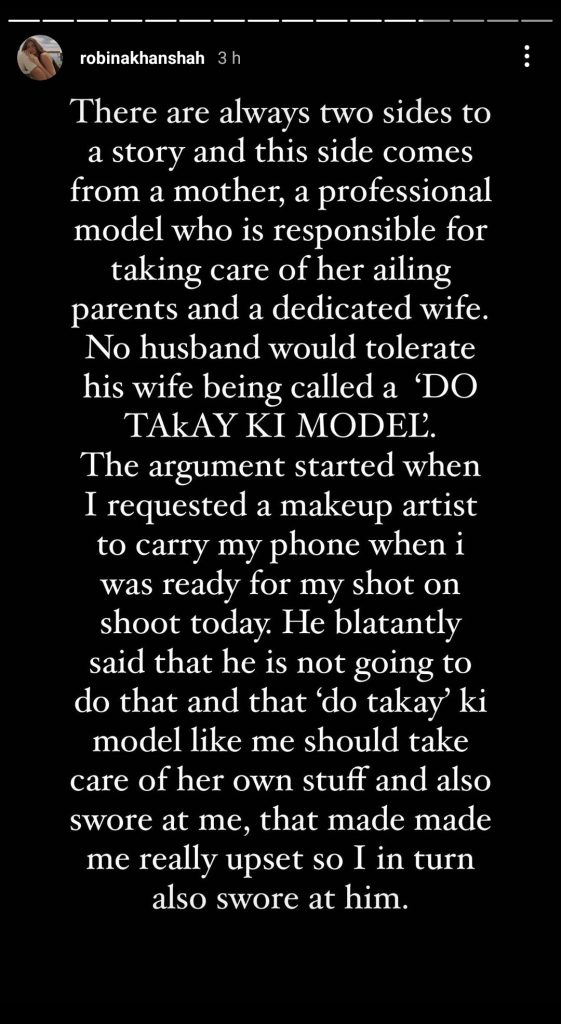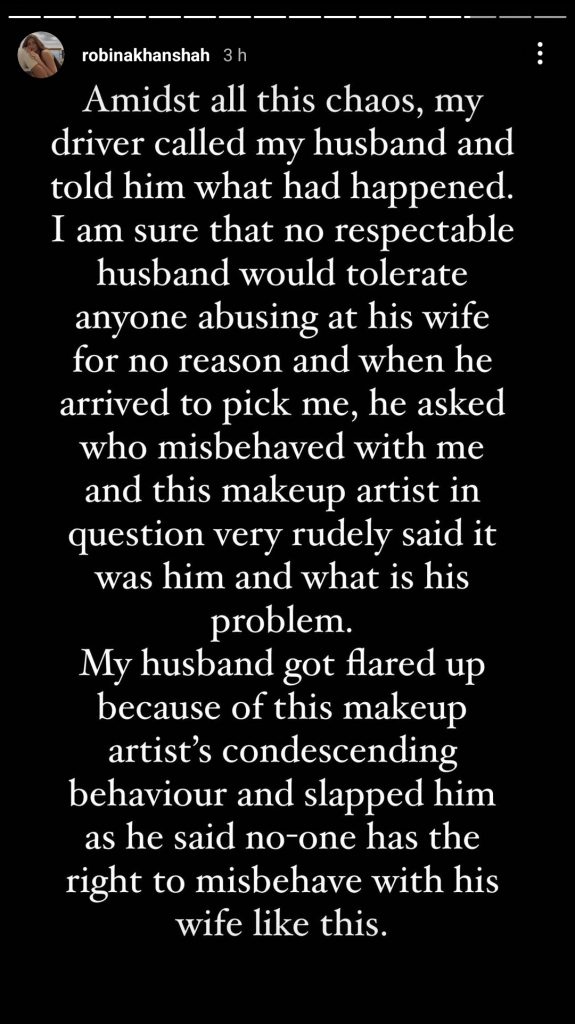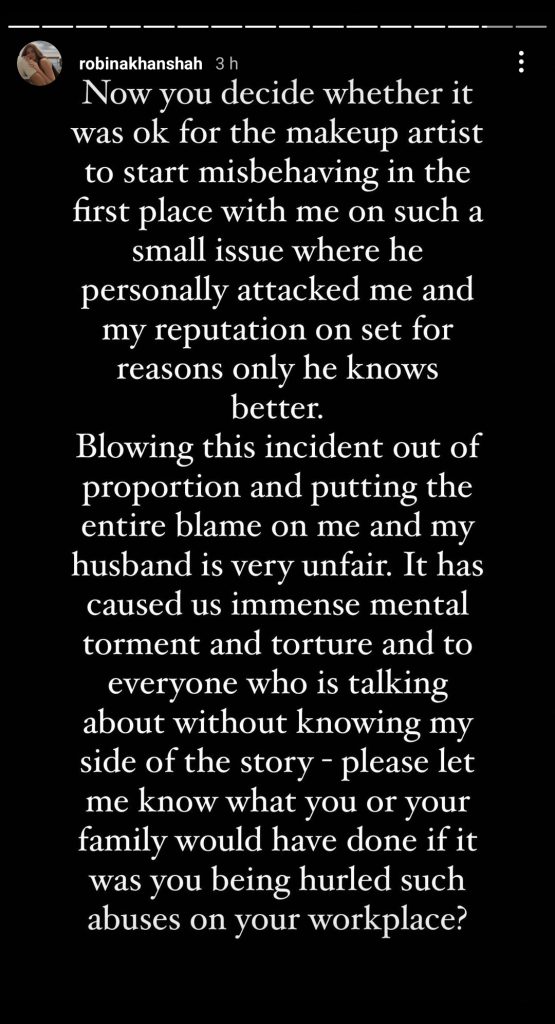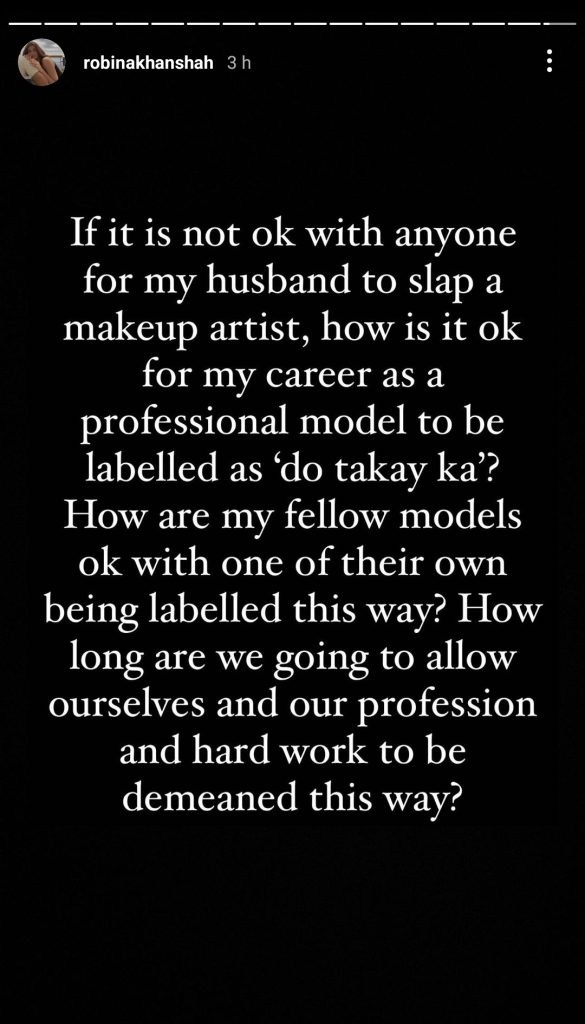 Actress Mansha Pasha has also raised her voice for MUA. She has also praised Makeup artist Bryan. Read her posts: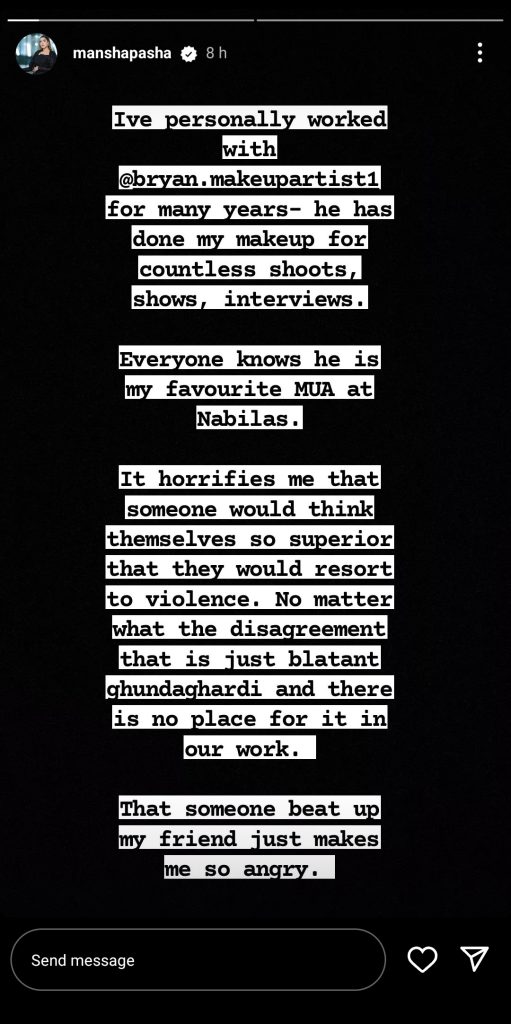 Reportedly, the incident happened to the well-known makeup artist Bryan. He has also shared his side of story. The makeup artist said that he refused to carry the expensive jewelry of the model after which he was beaten up by the goons sent by model's husband.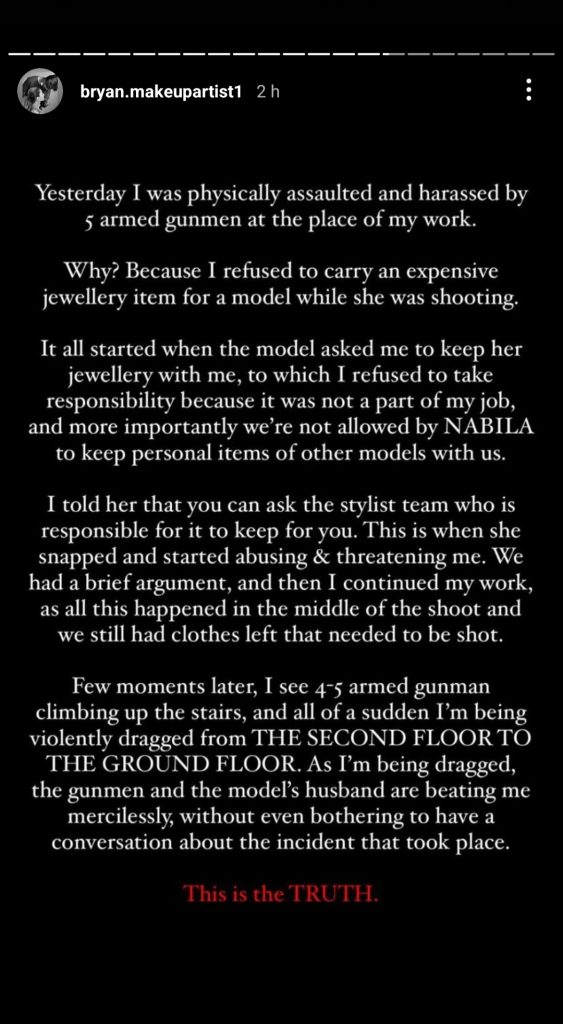 Here is the official statement by Nabila's Salon on the incident happened to the makeup artist Bryan: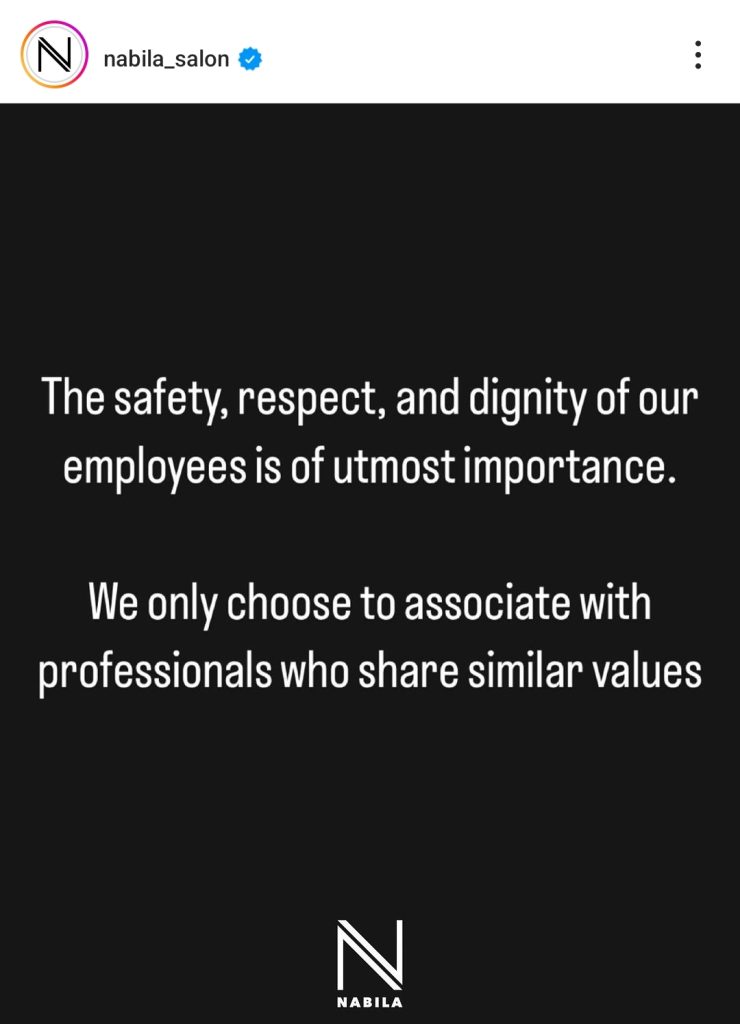 Source: Mushk Kaleem And Robina Khan Shah