With so many dramas on air nowadays on innumerable entertainment channels, sometimes it can be difficult for the viewers to decide which drama is worth watching and which one they should not even bother tuning into. There was a time not very long ago when it was difficult to make even one list of must-watch dramas of the season in a year because there weren't enough dramas which were truly worth watching but things have changed for the better now since there are many writers and producers who have come up with quality scripts which have also been executed brilliantly on screen by skillful directors.
Here is a list of must-watch dramas of this season. The list is in alphabetical order.
Munkir
Written by: Zafar Mairaj
Directed by: Nadeem Siddique
Produced by: Everready Group of Companies
Channel: TvOne
Timing: Sunday 8PM
Cast: Nida Khan, Osman Khalid Butt, Ahmed Ali, Mahjabeen, Nayla Jaffery & others.
Munkir has just recently hit our TV screens and the very first episode seemed to be quite promising. Munkir is going to be a story of a girl who falls in love with a terrorist that too when she herself is at the verge of getting married to someone else. The first episode laid a foundation of how the girl's life is about to get changed because she makes a choice to please herself just before she is getting married. The first episode of Munkir seemed straight forward with a lot of detailing about the characters and their priorities in life. The conversations in the very first episode seemed meaningful and interesting. The best part so far was the relationship that has been shown between a stepmother & a daughter. Even though this drama is going to revolve around a love triangle but the different plot definitely makes it a must watch.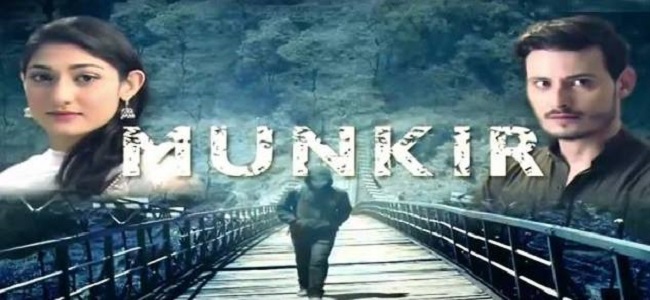 Muqabil
Written by: Zafar Mairaj
Directed by: Ali Hassan
Produced by: Big Bang Entertainment
Channel: ARY
Timing: Tuesday 8pm
Cast: Mohsin Abbas Khan, Kubra Khan, Asif Raza Mir, Saba Hameed, Saife Hassan, Shaheen Khan & others.
It is always refreshing as well as entertaining to watch dramas which break free from the usual formulas and dare to be different. Not all dramas which attempt to be different succeed in doing so intelligently. Muqabil definitely manages to be not just different but also unpredictable and extremely enticing. Muqabil can easily be termed as a complete package which has some spell-binding performances, a strong, well-thought-out script and has been directed superbly. Muqabil will keep you at the edge of your seat. Mohsin Abbas Haider, Kubra Khan and Asif Raza Mir's performances in particular are bound to sweep the viewers off of their feet and the plot will keep the audience hooked to their television screens.
Among all the dramas on air right now and those which have aired in the recent past which dealt with the issue of child abuse or rape Muqabil is the best one so far. If you haven't watched Muqabil already, tune into it as soon as you can and you will definitely enjoy the ride.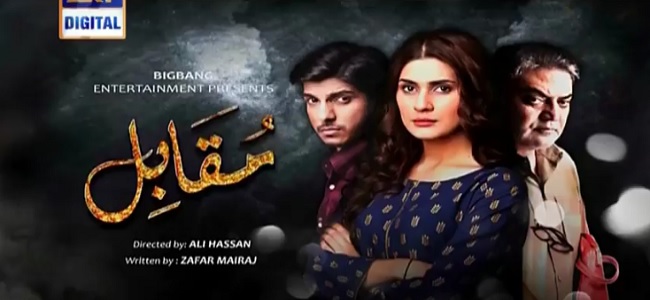 Nazr-e-Bad
Written by: Imran Nazir
Directed by: Iqbal Hussain
Produced by: Moomal Entertainment
Channel: Hum TV
Timing: Wednesday & Thursday 9PM
Cast: Azfar Rehman, Sara Khan, Ali Abbas, Waseem Abbas, Sakina Samo, Fazila Qazi & others.
If you are in a mood for a rollercoaster ride of reality based story, then Nazr e Bad is the drama for you. Nazr e Bad's story depicts how envy, hatred, jealousy and stubbornness can get the better of people and push them to the limit where they start playing with fire by resorting to black magic. The fact that makes Nazr e Bad a very interesting and gripping story is that the drama makers have stayed true to the message that they are trying to convey because everything has been presented realistically, after a lot of research.
This drama is showing the evil that is widespread in our society and it is a done deal that those who themselves have been affected or know of someone who is going through it can actually relate to what is being portrayed in the drama. Nazr e Bad surely is one of a kind drama because we haven't seen any such drama in ages, which depicted black magic and its grave consequences in such an apt manner.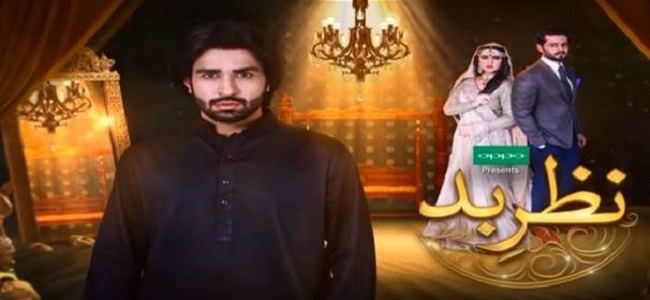 Pinjra
Written by: Imran Nazir
Directed by: Kashif Nisar
Produced by: Twenty Sixth Frame Entertainment
Channel: Aplus
Timing: Wednesday 8pm
Cast: Yumna Zaidi, Hassan Ahmed, Samina Ahmed, Hassan Niazi, Faiza Gillani, Kiran Haq, Azra Aftab, Daniyal Raheal, Farah Tufail, Sonia Nazir & others.
Pinjra is a must-watch for all those viewers out there who like a heavy dose of reality depicted on screen impeccably by a strong cast. It is also a different take on Vani which involves a lot of raw emotions. This isn't the first time that Kashif Nisar has done complete justice to a complicated script by making it come alive on screen in a realistic manner. Imran Nazir's powerful script enacted on screen brilliantly by a team which put in a lot of hard work into making this serial a drama which is bound to transport you to another world which is very different and dark from the one we live in.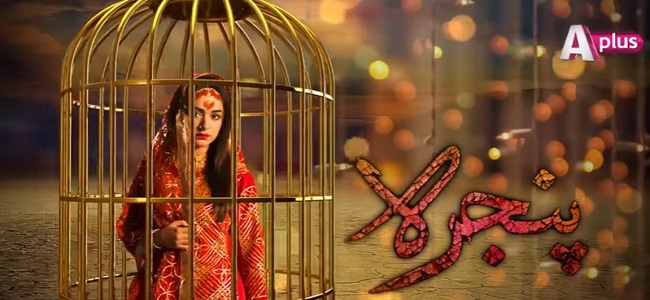 Rasm-e-Duniya
Written by: Imran Nazir
Directed by: Roomi Insha
Produced by: Abdullah Seja
Channel: ARY
Timing: Thursday 8pm
Cast: Armeena Rana Khan, Bilal Abbas Khan, Sami Khan, Javed Sheikh, Samina Peerzada, Dia Mughal, Dania Anwar, Saba Bukhari, Nida Mumtaz & others.
Only one episode of Rasme-e-Duniya has gone air so far but even then it is in this list because this drama will remind you of dramas like Mera Naseeb and even Sadqay Tumhare because of the complicated relationships, secrets which are not yet revealed. Also, the chemistry between Armeena Rana Khan and Bilal Abbas Khan makes it a must-watch. Those viewers who enjoyed watching Armeena Rana Khan nail her role in Mohabbat Ab Nahi Hogi will love watching her play the role of a simple girl for whom life will very soon get complicated. Bilal Abbas Khan is one of the most powerful performers among all the newcomers and he once again is all set to make his presence felt in Rasm-e-Duniya. Do watch the first episode of Rasm-e-Duniya and you will have tons of reasons to tune into it next week too.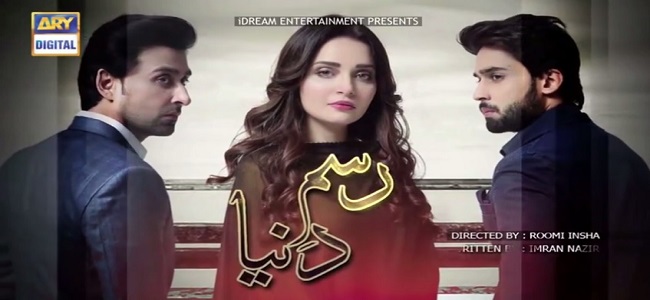 Titlee
Written by: Sameena Ejaz
Directed by: Ahmed Bhatti
Produced by: Gold Bridge Media
Channel: Urdu1
Timing: Friday 8pm
Cast: Hania Amir, Ali Abbas, Abid Ali, Saba Faisal, Seemi Pasha, Atif Rathore, Shahmeen Khan, Tauqeer Ahmed, Shazia Shah, Taqi Ahmed, Neha Laj & others.
Titlee marks the debut of Hania Amir on the small screen and she makes her presence felt in a role which definitely does not qualify as those run-of-the-mill characters which most actresses choose to begin their acting careers with. One of the main reasons why Titli is a must-watch is that for a change it isn't just the story of a woman but the male protagonist's story is just as important as that of a female. We have seen women getting married to men who don't value them a little too often, Titli tells a different story of a man who is in that situation. Titli manages to achieve what many drama serials in the recent past failed to do; it shows that sometimes men can also be victims of marital abuse. The latest turn in the story clearly indicated that the viewers will get to see many interesting twists in the story. Also, for a change it is good to see a female protagonist who is not perfect but she is someone you will love to hate!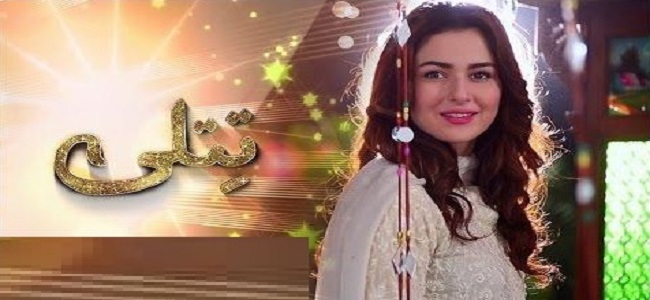 Yeh Raha Dil
Written by: Mustafa Afridi
Directed by: Siraj ul Haq
Produced by: MD Productions
Channel: Hum TV
Timing: Monday 8PM
Cast: Ahmed Ali, Yumna Zaidi, Anam Ahmed & others.
After impressing people with a phenomenal script like Sang e Marmar, writer Mustafa Afridi has another treat for the viewers and it is Yeh Raha Dil. There is no doubt about the fact that this drama got a lot of attention because Mustafa Afridi's name was attached to it and also because the drama makers promised it to be a romantic comedy. Yeh Raha Dil happens to be a story of three people belonging to different walks of life and having completely different personalities. It is obvious that the viewers are going to get a love triangle but there's nothing objectionable about it if it falls in the category of romantic comedy. Till date only one episode has gone on air and it surely gave it a promising start, especially the witty and humor filled dialogues made it a very entertaining drama. All those who are a fan of Yumna Zaidi's acting and Mustafa Afridi's writing, then this drama is surely for you.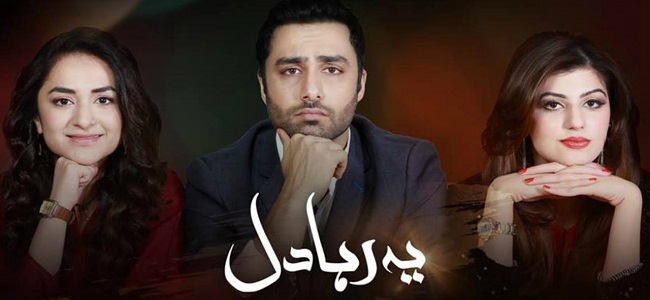 Feel free to share your thoughts about the dramas which are in this list and do add to the list if you have any recommendations. Those of you who think some of the must-watch plays are missing from the list, please read another list we made a little while ago of must-watch dramas of the last season which are still on air by clicking on this link https://reviewit.pk/must-watch-dramas-of-this-season/
Fatima Awan & Zahra Mirza