Nabila announced to reopen her salon soon with the proper precautionary measures for the safety of her clients from COVID-19.
The salon claims,  "A safe space with a superior level of hygiene combined with best practices and medical level sanitization to ensure the health and wellbeing of everyone who walks through our doors."
However, it received severe backlash from people because they questioned about using so many masks, PPEs, gloves by the salon while as the health workers still do not have a sufficient amount of these things.
Rather than clarifying the situation, Nabila got way too defensive and gave harsh replies to the people.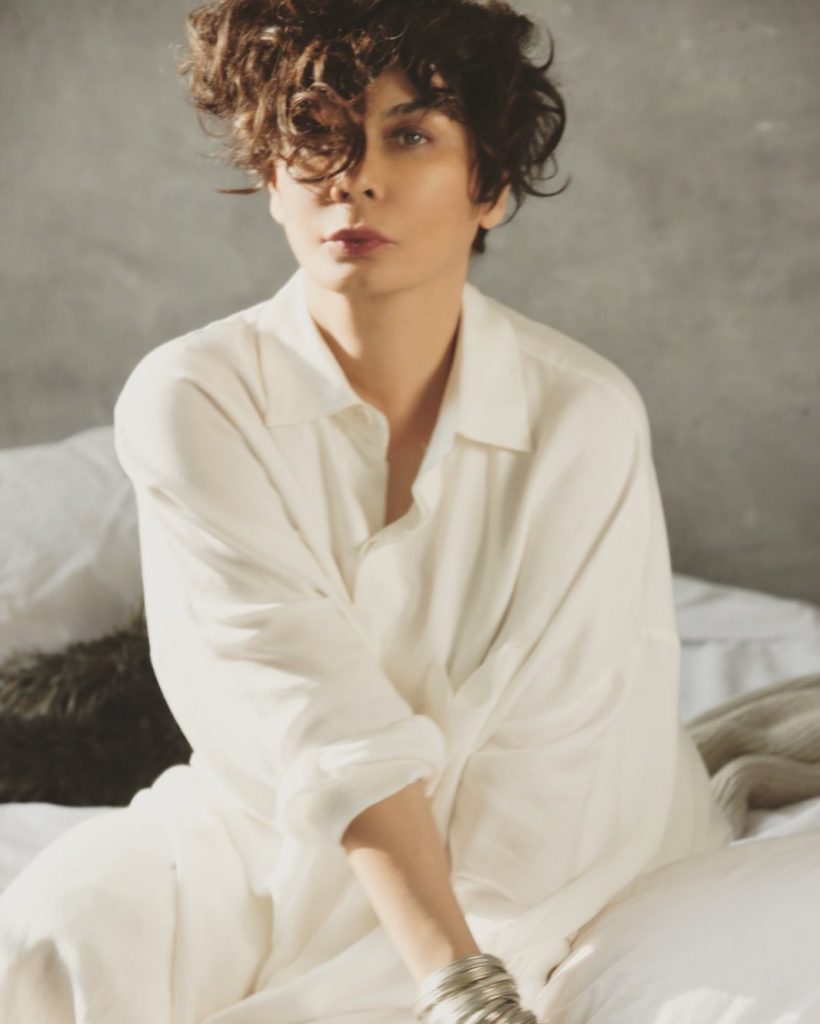 Here are some of the comments: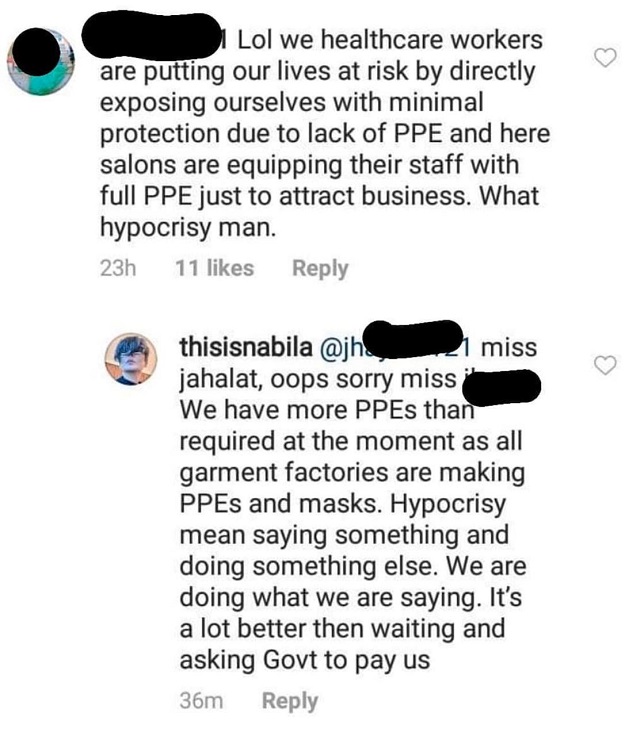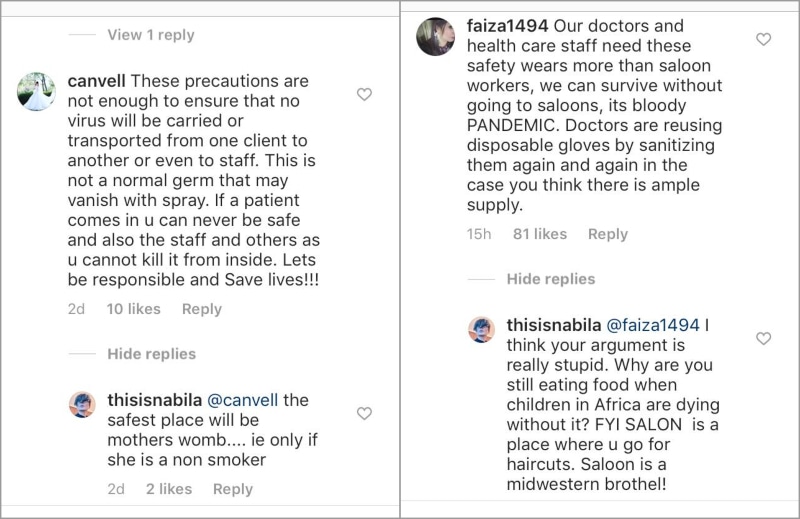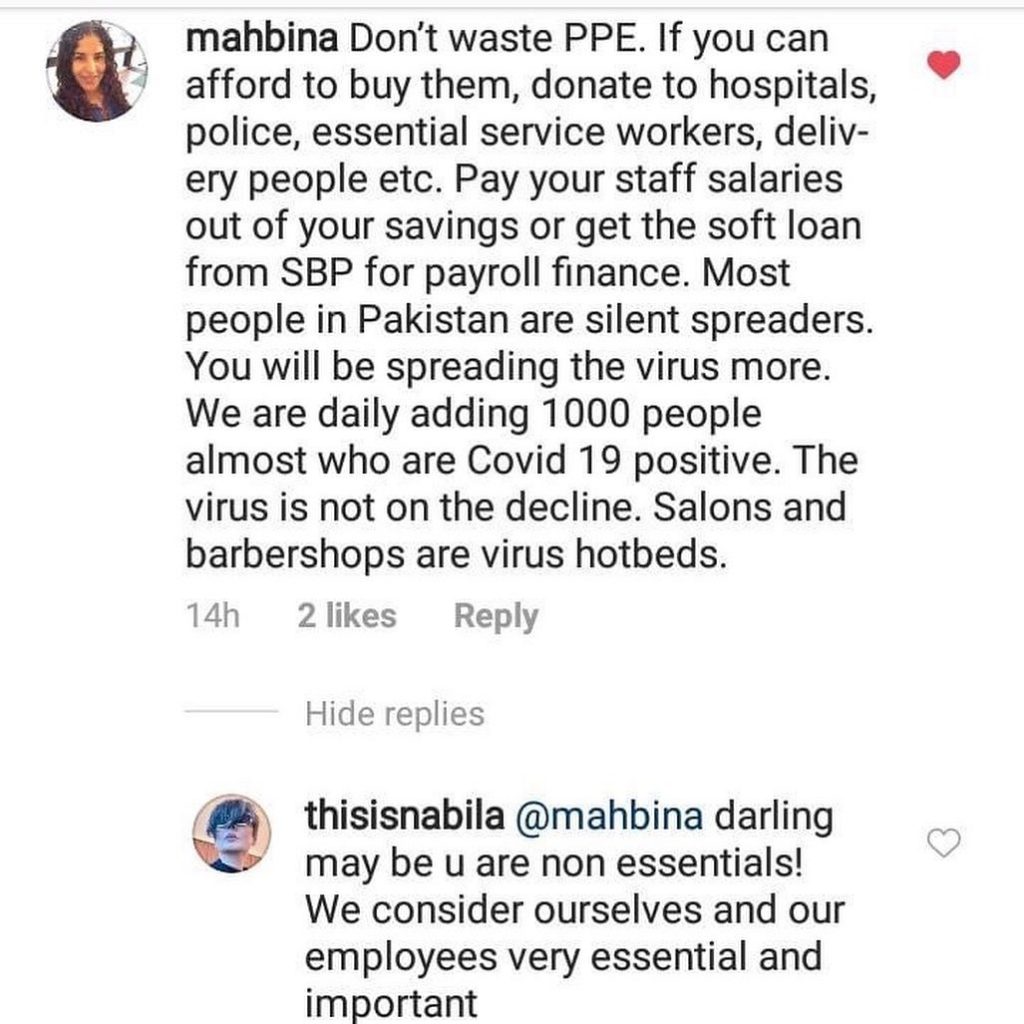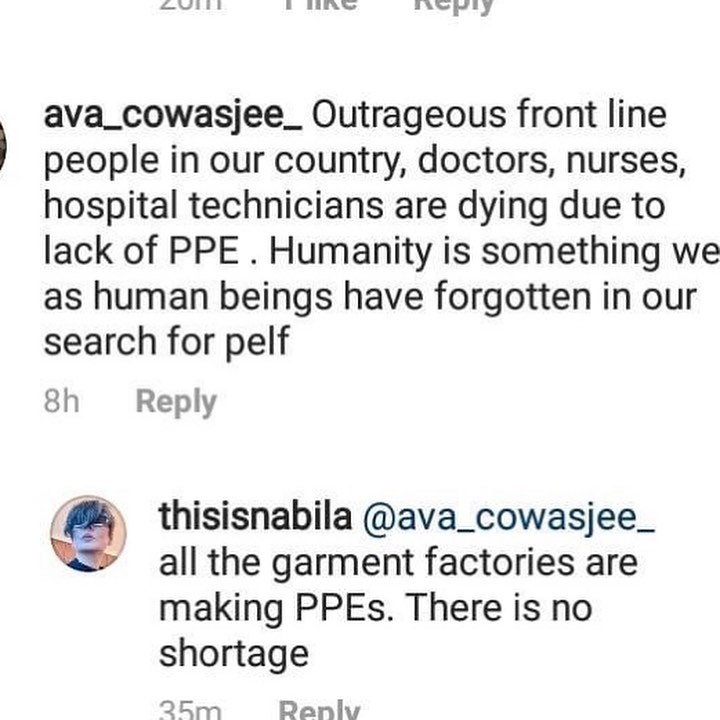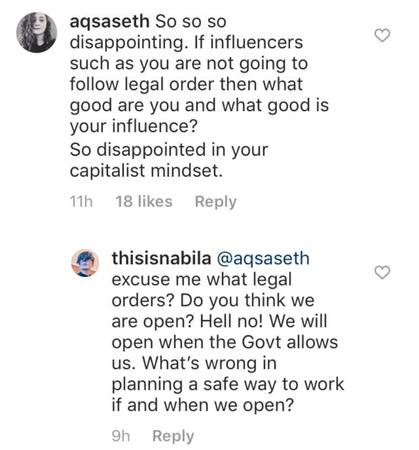 While speaking to different media outlets, she said that she will not be bullied at any cost.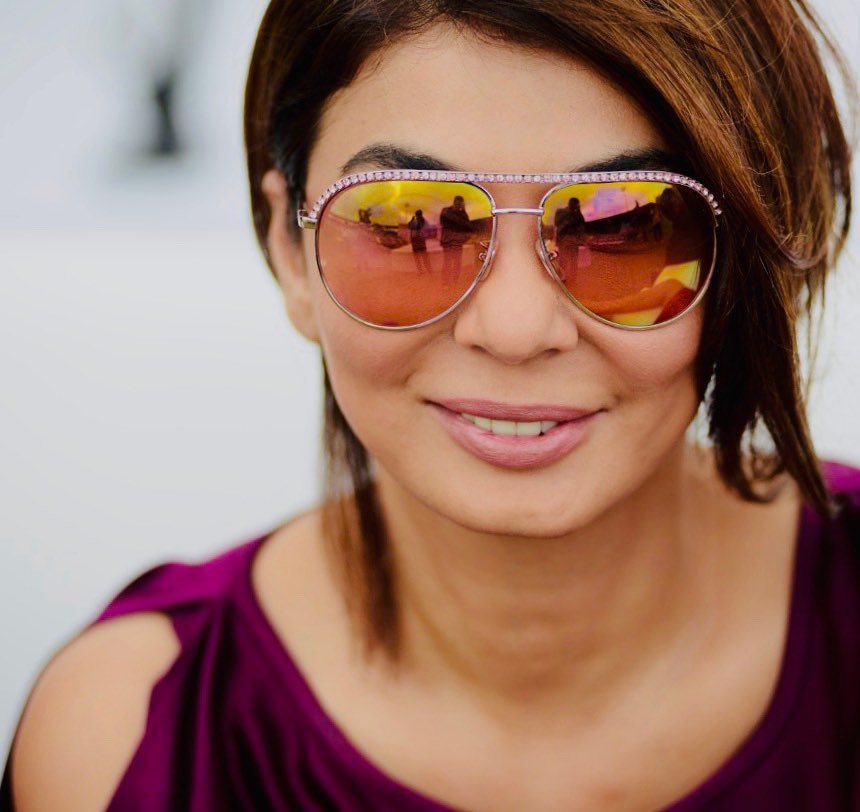 She has not opened the salon yet and still waiting for the government's order to reopen. She uploaded those videos so that clients must know about the precautions they will be taking once the salon opens. Nabila shared that she consulted doctors and experts before making her decision about the salon.