The famous Pakistani model, actress, dentist, entrepreneur, business woman, beauty therapist and a hands on mother of four kids, Nadia Hussain has shared an awesome news with her fans today. The multi talented power woman is leaving with her husband and mother in law for Hajj this year.
Before going to the sacred pilgrimage, Nadia expressed gratitude on being blessed enough to be called for the most special journey in the life of every muslim. She is thrilled and scared at the same time for the amount of stamina and dedication required. Her offer for telling her the prayers that anyone needs her to ask on their behalf in the Holy places was very sweet and touching.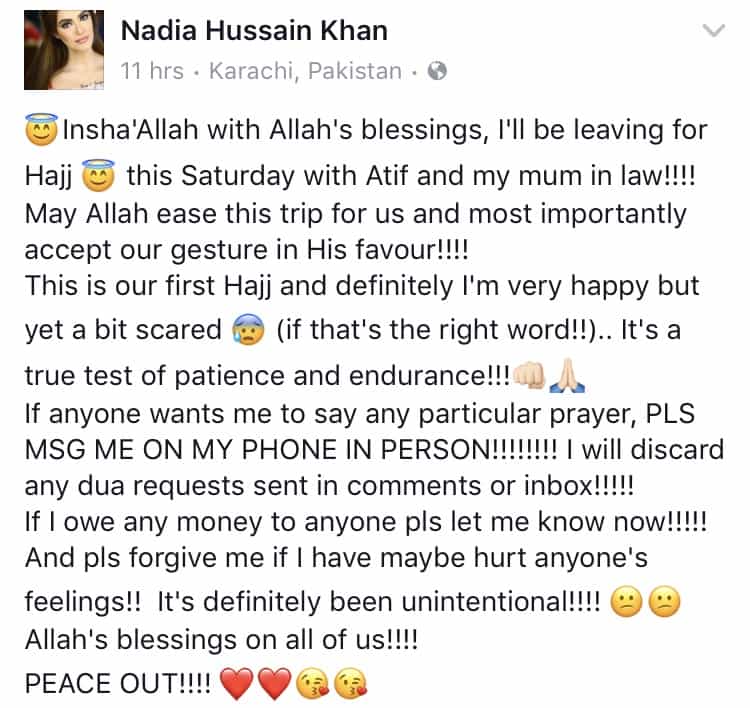 We are very happy for her and wish her all the best as she embarks on this rewarding journey .