Nadia Hussain defends Sadaf Kanwal after the supermodel landed into another controversy, well Sadaf, after the launch of her brand has faced public bashing on high prices of plain and casual outfits. Netizens said that it is better to buy gold than such expensive dresses. The criticism enraged Nadia Hussain who herself is an entrepreneur.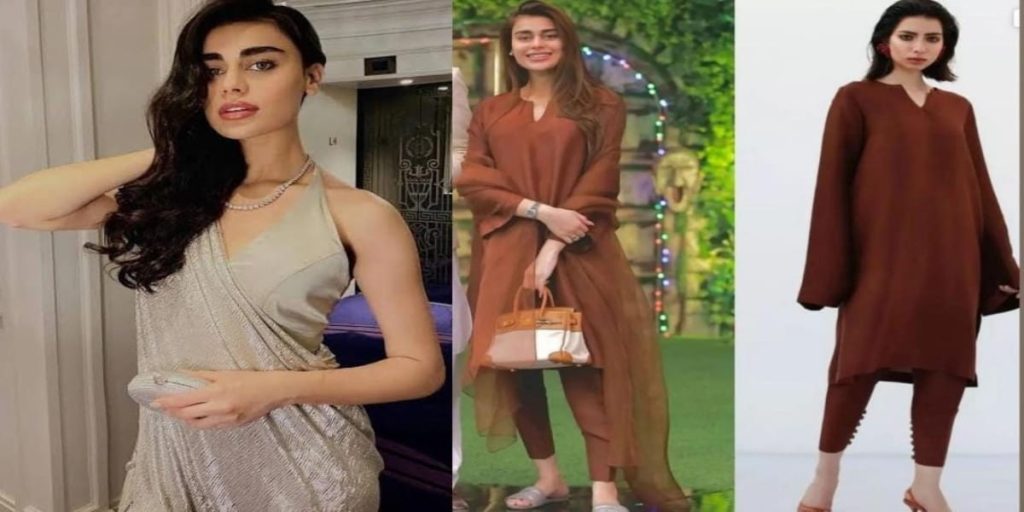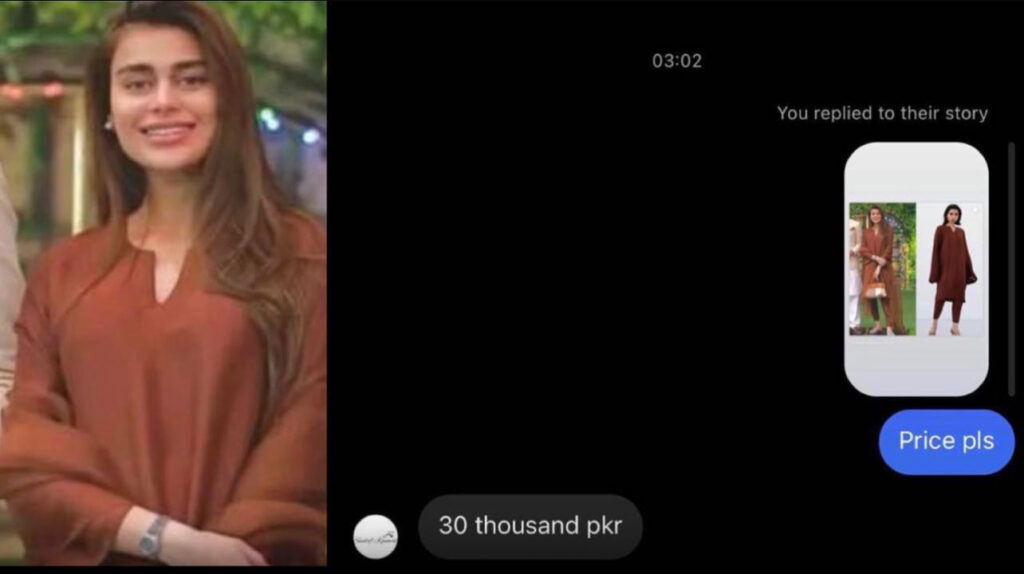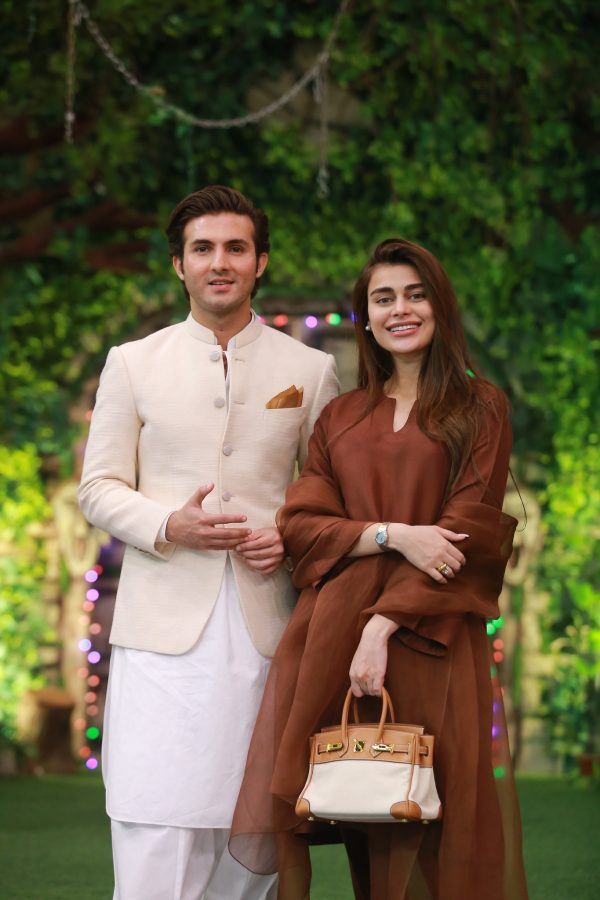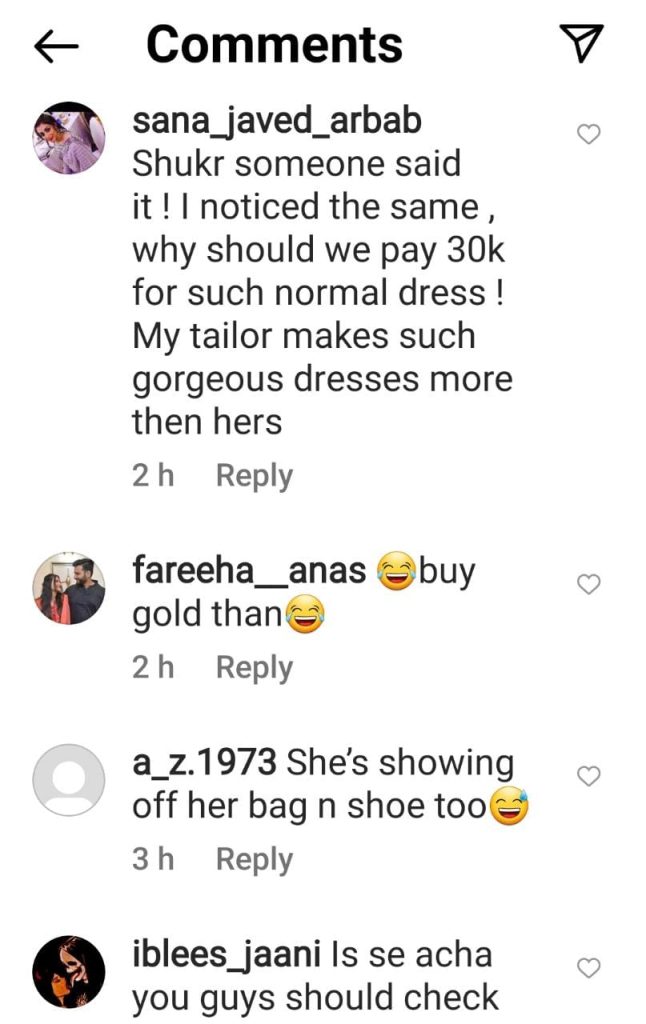 Today, Nadia Hussain has come up with a fierce response in which she called "netizens" as "Shitezen" , She said that if Sadaf wants to keep the 'Bloody' Price of the dress high, then no one should have problem.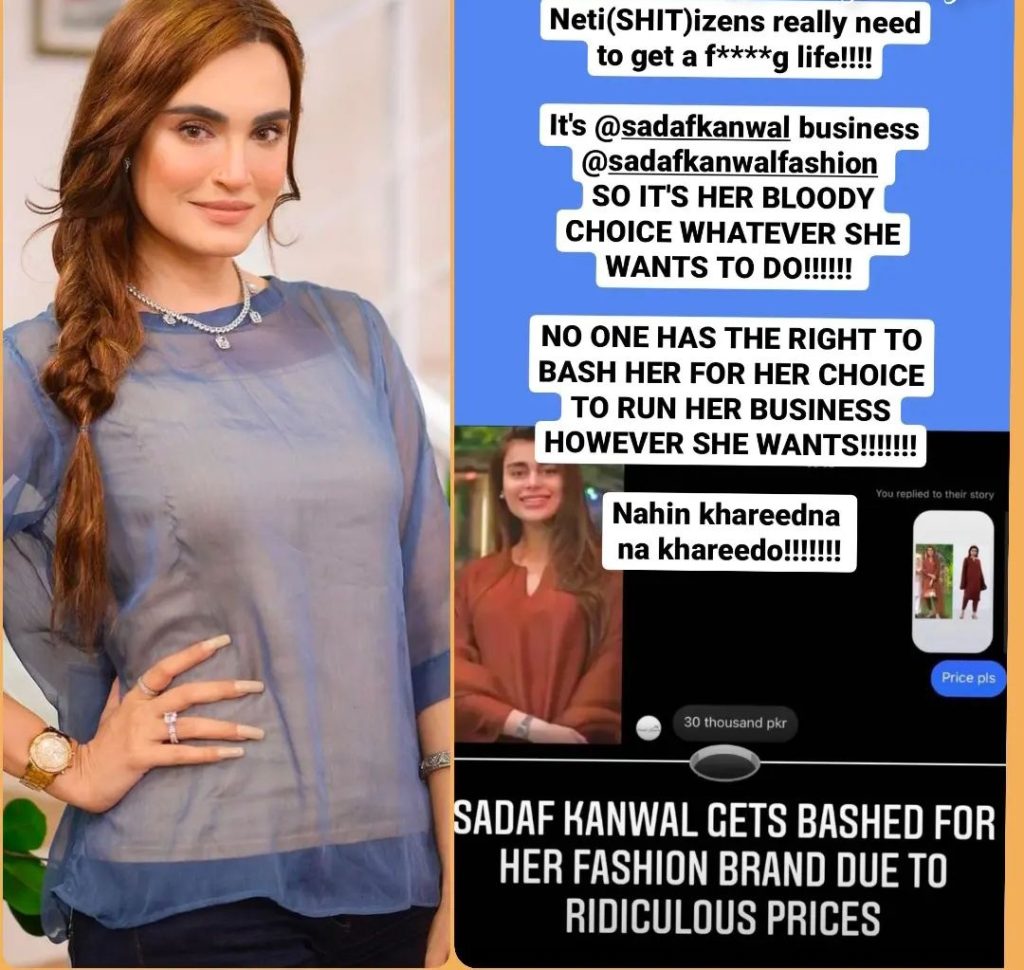 Nadia used ugly language which was rejected and disliked by public. Public said that Nadia's month is wide open and She needs to filter her mouth. Here are comments.