Yayayayay! Nadia Jamil is one of my favourite actresses and seeing her on the show was an absolute delight! I loved the intro where Sarmad Khoosat called her 'mast malang' – mood hota hai tou kaam karti hain, warna nahe karteen. This episode kind of made up for the past few boring episodes. Also, Nadia Jamil looked fresh and beautiful! :)
It was interesting to see how very passionate Nadia Jamil is about food and I think out of all the guests we have seen on the show, she was most the most enthusiastic about the dishes being prepared in the kitchen. "Mere zindagi mein teen hi ishq hain: acha khana, bachay aur puppies." I think Durr-e-Shahwar was the last drama that she appeared in. I really appreciate the fact that Nadia Jamil is very selective about her work and I am glad that she doesn't settle for projects not worth her time. She does a lot of theatre plays, though, and loves working with children. Nadia Jamil herself is quite an interesting person; I really liked the idea of The Empty Place, which is basically a place where she unleashes her inner child and does whatever she feels like.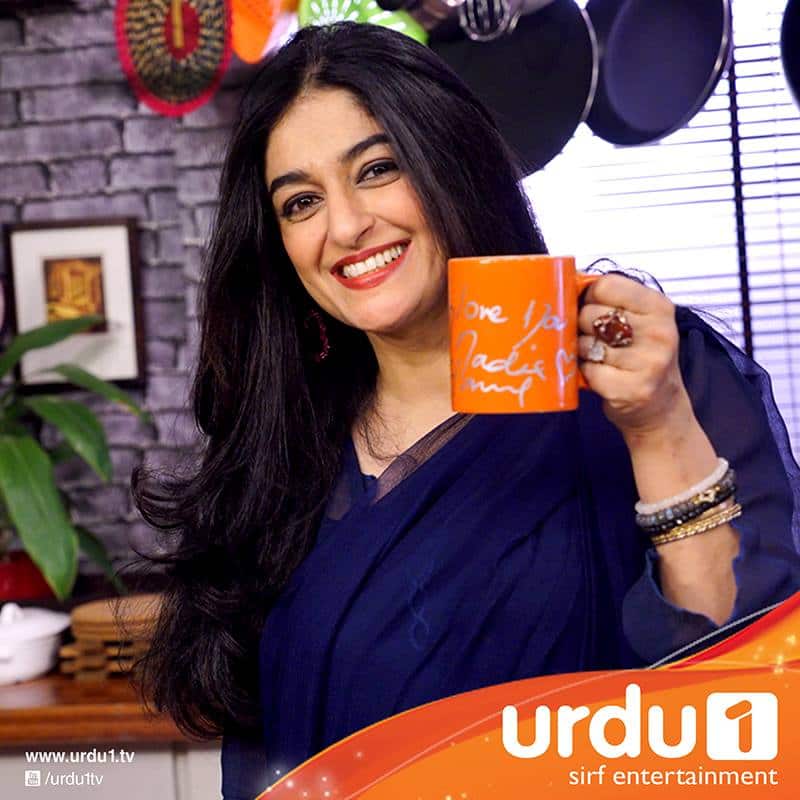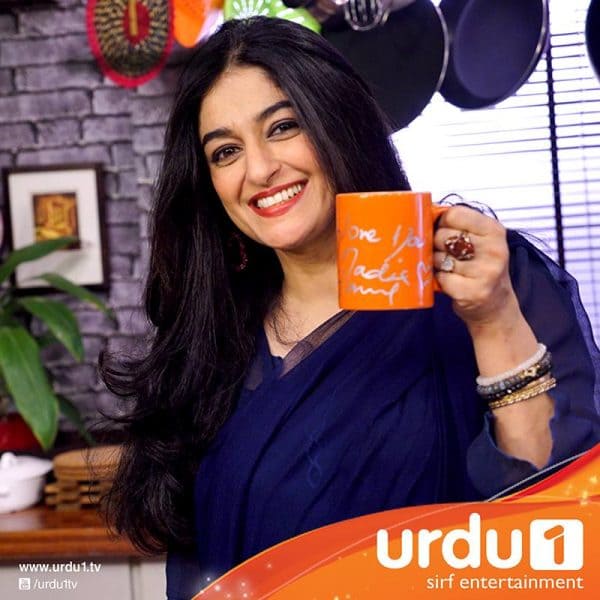 I like when Sarmad Khoosat asks his guests the one thing they want people to learn in the blessed month of Ramadan. Nadia Jamil talked about patience and tolerance of people's opinions, which I believe, is the most important kind of tolerance.
Sarmad Khoosat prepared Hummus and Beetroot Salad.