Nadia Jamil is one of a kind. Calling herself by the name Nadia Jamil Lahori, a proud paindoo on her social media handles, she is a fighter, a survivor and a helper. She is an actress, a mother, a teacher, a social activist and a support worker for various causes across Pakistan.
In the wake of recent riots that resulted after the brutal rape and murder of a seven year old that brought to light eleven such incidents that had happened earlier, Nadia shared her own story. As a victim of child molestation, she stands strong and gives hope and confidence to other survivors and their families. She is also actively actively involved in finding help,support and resources for Mehreen Bhutto and Kainat Batool, two little girls who have survived the ordeal of rape and abuse, but have a long way ahead of them for recovery.
See what Nadia has to say about surviving sexual abuse and opening up about it against her family's wishes.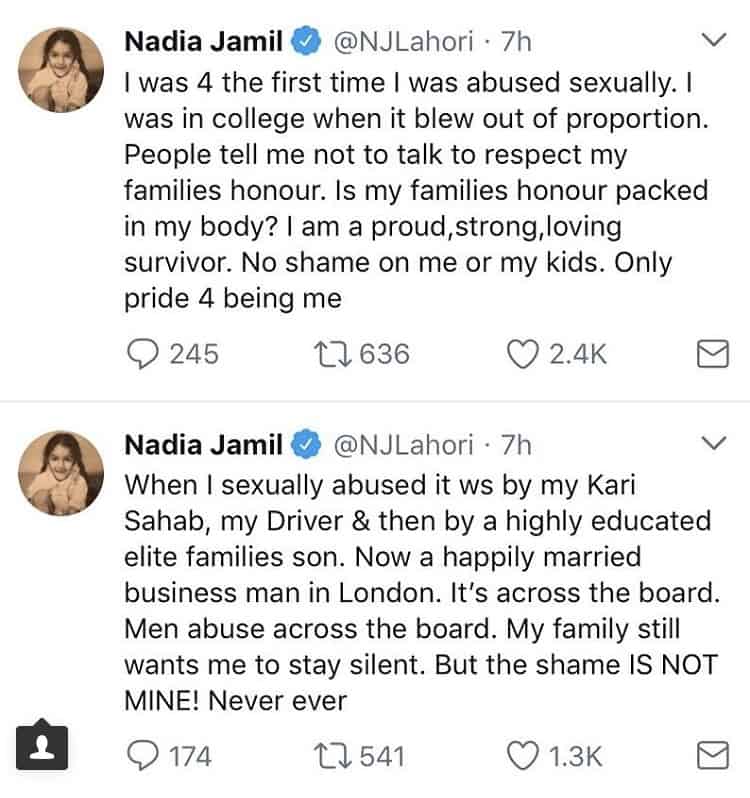 May we find the means and strength to end these terrible sufferings that are being endured by kids and youngsters in every corner of our society.