Recently a video surfaced on the internet in which a lady named Lubna Farooq claimed to be Faisal Rao's second wife, who is the husband of famous Television anchor Nadia Khan.
The Lady claimed that Faisal Rao was torturous in the relationship and has divorced her on purpose. She has also claimed that Faisal Rao has threatened her.
After a moment of silence from Nadia Khan and Faisal's side, now a statement has been issued. In a recent post on Instagram Nadia Khan has thanked her fans for their concern and told them that she and her husband have accepted each other with their past.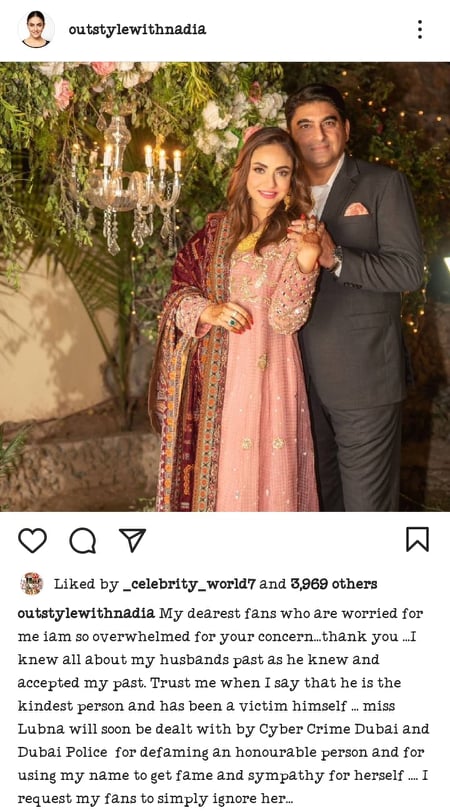 Nadia has also mentioned that Lubna will soon deal with cybercrime Dubai and Dubai Police as she is trying to manipulate her Husband's position and also getting fame by using her name. Checkout Nadia Khan's post on this issue.