Well, we all know that Nadia Khan and Meera Jee both have their fair share of controversies in their careers but things got bad when Nadia Khan just invited Meera to her new show Croron Ka Khel. Nadia Khan is not new to hosting. She has been a very famous morning show host and she was the one who actually made people fall in love with the concept. She later took a break from all that and now has been into acting after going through a huge transformation. Nadia Khan lost a lot of weight and then returned to acting with Aisi Hai Tanhai.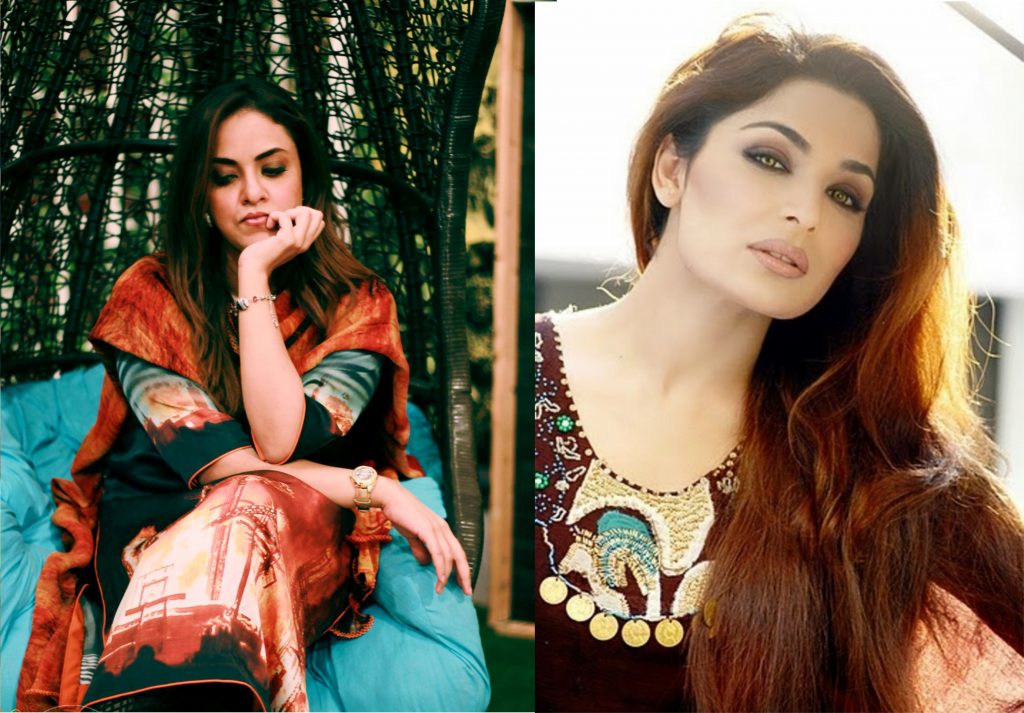 The actress is also back to hosting with her show and she invited Meera as a guest. Both the actresses had an altercation in the past when Nadia Khan accused Meera of hurting her team back in 2015. She now called the actress on her show and gave a rather distasteful introduction of her. She went on to say that in 2015, she had decided that after the 2015 altercation she will never invite Meera to her show again but had a pleasant meeting with her at a function two years back. She went on to call Meera an unpredictable personality when she welcomed her to the show.
Meera was obviously not too happy with the situation and said that she was expecting a bit friendlier introduction.
A really awkward incident indeed!