Natasha Baig's album kaseria, featuring folk singer Mai Dhai won her many fans and admirers. Now she you are in for a treat again as she sings Ya Maula, together with fashion designer Yousuf Bashir Qureshi and it is a show stealer;
The song is in classic Burushaski, which is a beautiful language spoken in some areas of Hunza. It is also Natasha Baig's native language and the song is all about spiritual connection. Production is by Sameer Baig and lead guitarist is Syed Saran Shah. There is some narration by Yousuf Bashir Qureshi and together all these talented people have managed to create a master piece.
The official video is set to release in August and hence, only a lyrical video is released. Natasha Baig has thanked Yousuf Qureshi for trusting her with this lovely song on her social media page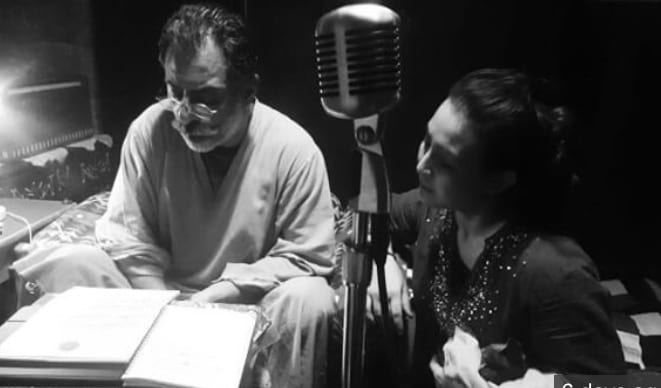 .