Nazish Jahangir is a talented, young and gorgeous Pakistani television and film actor. In 2017, Nazish Jahangir debuted on television with a drama. She became famous in a short period of time because of her brilliant acting skills and her natural beauty. She has performed in famous dramas like Kamzarf, Saraab, Berukhi, Ghammandi, Dil Tanha Tanha, Kaheen Deep Jalay & many others. Currently, her acting in Jinzada is being loved by fans. She is soon appearing in another Geo TV drama serial alongside Junaid Khan.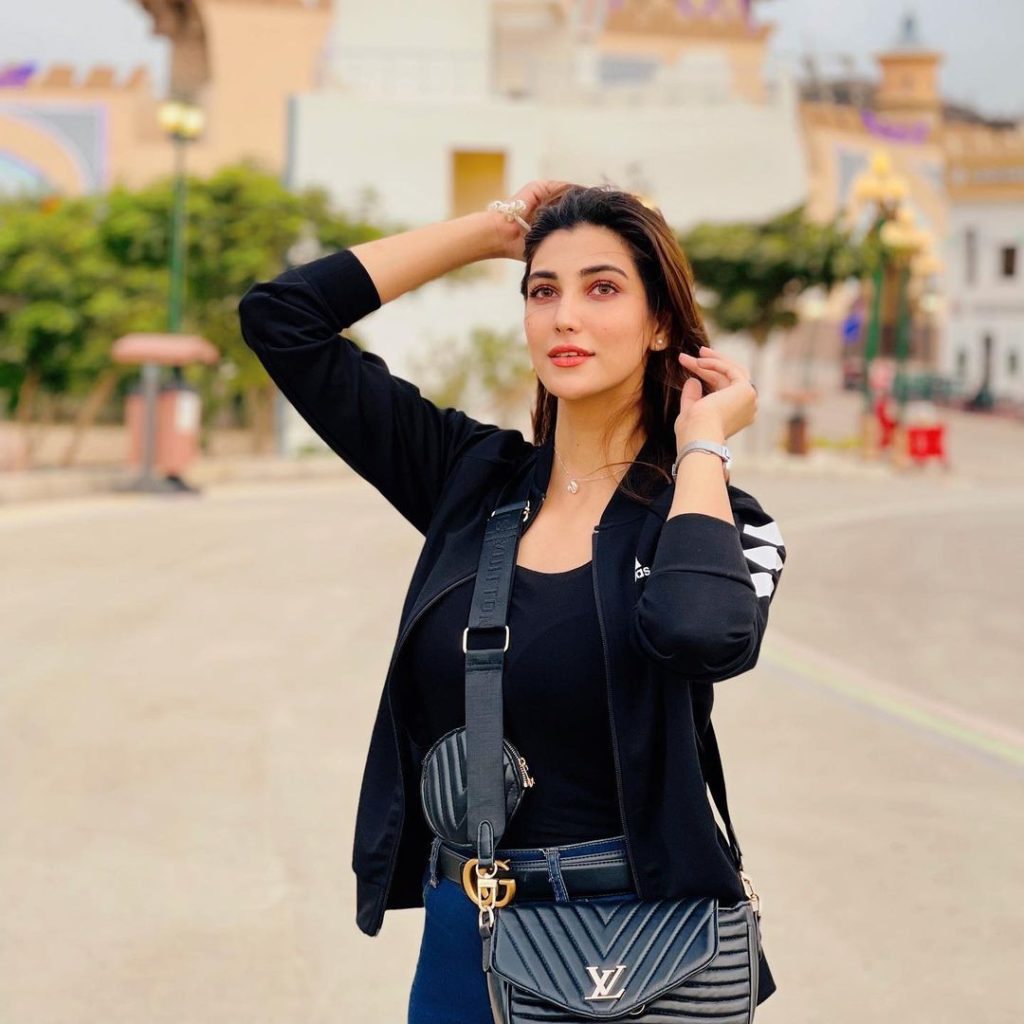 Recently, Nazish Jahangir appeared in the show Had Kardi with Momin Saqib. In the show, she expressed her dislike on the social media pages who use to twist the headlines. Talking about it, she said, "it has recently happened, the bloggers and pages love to post captions of their choice, I said to Alizeh Shah that she was pretty and she is still pretty but they quoted it wrong, they made a headline that Nazish Jahangir said that Alizeh was pretty before surgery, no! I didn't say that. Why would her surgery be an issue for me? Alizeh Shah! my love, you are pretty and you were pretty". She further said that she is the least bothered person who can have any issue on such things.
Here is what happened in Nadir Ali's podcast which went viral on social media:
What do you think about her statement? Do let us know!