Marriage is a significant milestone in an individual's life. Therefore, weddings are equally important for both the groom and the bride because the event signifies the mutual understanding of the couple based on love, generosity and sacrifice. Unfortunately, we are losing the true essence and spirit of this beautiful bond. The trend of spending lavishly on wedding ceremonies has become a norm in Pakistan. Wedding festivities are becoming a power play about how much wealth we can flaunt in order to establish our honor and status in society.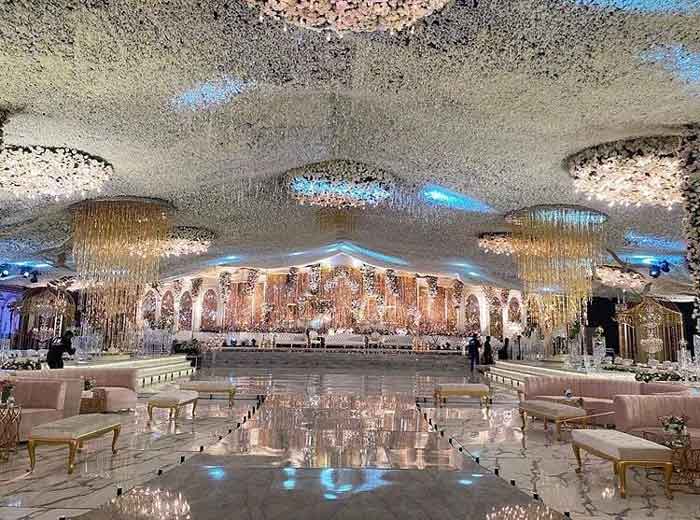 Recently a video from a Pakistani wedding popped up on social media, which shows a lavish cake cutting ceremony being held at the event. The cake can be seen descending from the ceiling, and then being cut with a sword, have a look!
Right after the video popped up on social media, the netizens were quick enough to respond. The audience bashed the couple for the ostentatious display of their wealth and building an enormous social pressure on middle class families from such inappropriate acts. Here's what audience had to say!