Nawazuddin Siddiqui is a Bollywood actor who people love to watch not only in India but in Pakistan as well. His story of rags to riches and how he kept pushing for his dream and achieved success one day is an inspiration for many. He has been a part of films like Kahani, Raees, Kick and Raat Akeli Hai and Gangs Of Wasseypur while he also starred in sacred Games which will be remembered not only for the show itself but the memes that come out of it. The actor is in trouble for some time now as his wife Alia Siddiqui has been levelling allegations of domestic abuse against him. She even filed a rape case against him and accused Nawaz of trying to steal their children from her.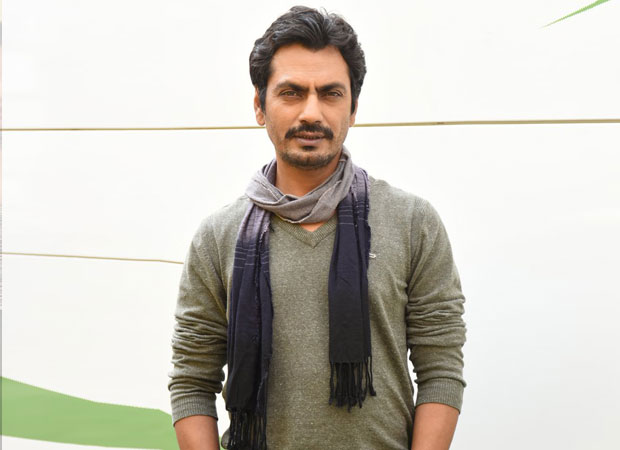 Nawazuddin Siddiqui has broken his silence over the allegations now and shared that he has been divorced from his wife while he also pays her alimony apart from the children's allowance. He further said that he has faith in the judiciary and hopes to get justice.
This is not an allegation but expressing my emotions. pic.twitter.com/6ZdQXMLibv

— Nawazuddin Siddiqui (@Nawazuddin_S) March 6, 2023
Feroze Khan who is a fan of Nawazuddin came out in his support and sent best wishes to him on Twitter: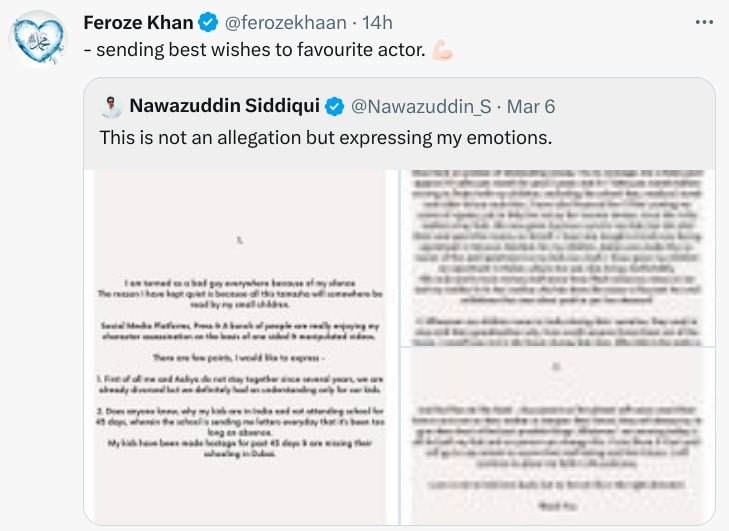 Feroze himself has been accused of domestic violence by his ex-wife and this became a huge story after all of Feroze's colleagues started calling him out on social media. There is, however, no legal case against him regarding violence and his ex-wife and he have been fighting over a custody agreement for their children.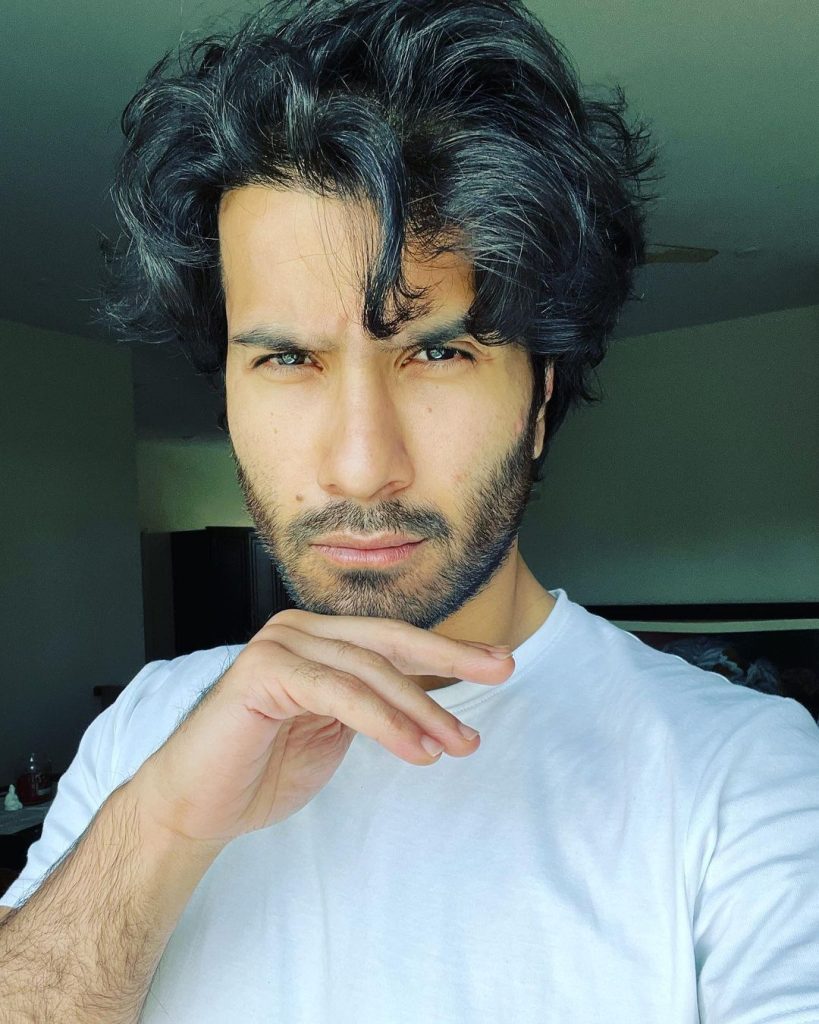 Netizens, however, did not let the opportunity slide and Feroze was called out after e sent wishes for Nawazuddin Siddiqui. This is what the Internet has to say: