Drama serial "Mere Humsafar" has became the talk of the town as it trends every week after the release of latest episode. The characters and story of 'Mere Humsafar' has been adored by the audience as it's quite different from other stories. Netizens love the way Hamza supports his wife Hala and protects her.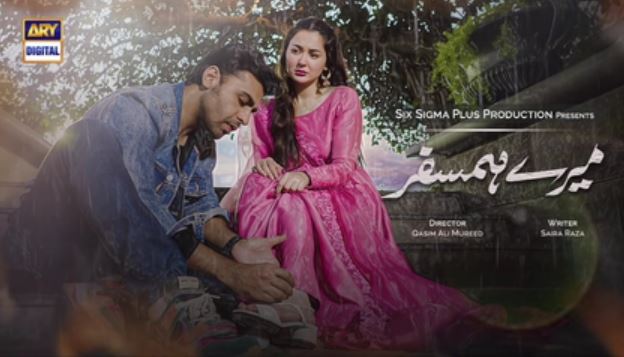 This time around, Hania Aamir stole the limelight with her phenomenal performance as she stood strong in front of her family members and addressed about the pain she went through of being raised without her own family. Hala also disclosed the truth about her aunt in front of her family members who did wrong to her. Hala further stated that only her grandmother was the one who always supported her.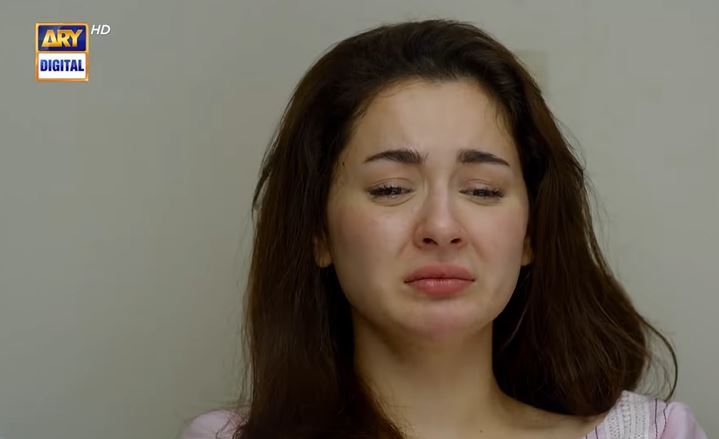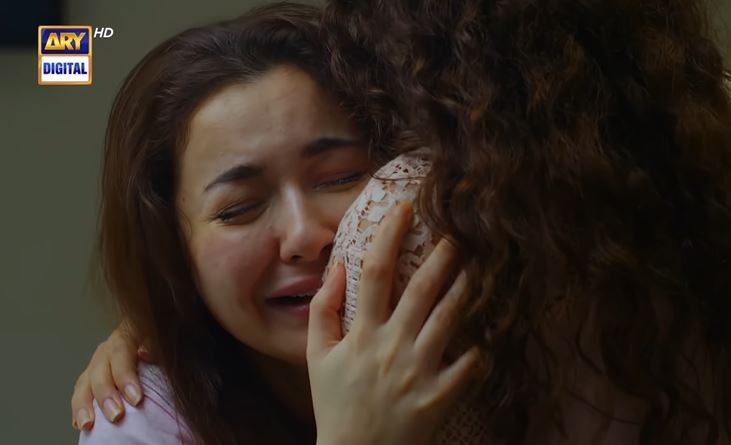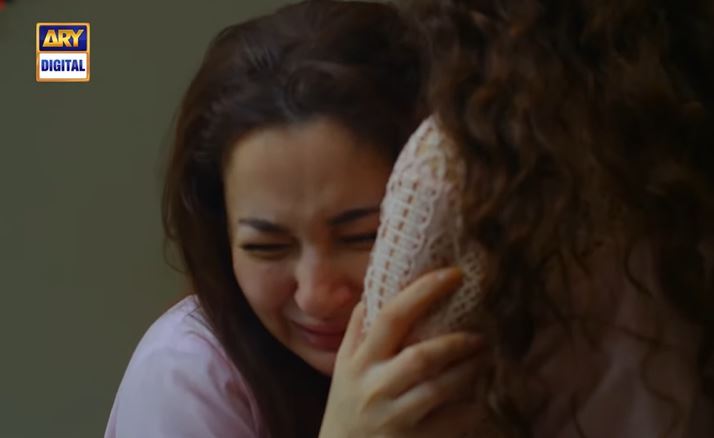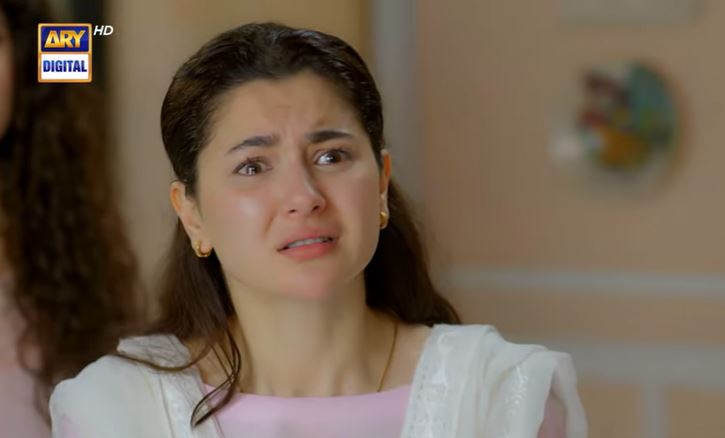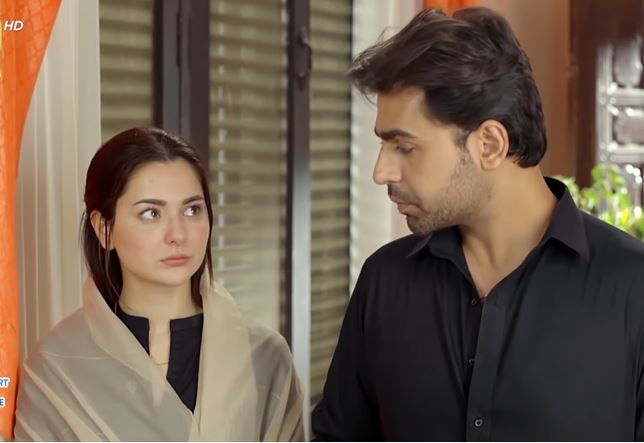 Right after the latest episode of 'Mere Humsafar' was released, the netizens were blown away with Hania Aamir remarkable performance. The way Hania expressed her emotions were highly praised by the audience. Here we have gathered some public reviews, have a look!
Hania literally stole the episode her acting in this scene was out of the world mannn !!! 😭😭#MereHumsafar #HaniaAamir pic.twitter.com/tDyPqf6asN

— Farhan_iqra_lover (@_callmequeen_26) August 11, 2022
This scene was impactful and nicely delivered. She finally made her dad know about the trauma he gave her all her life. Her performance, the dialogues, the emotions, everything was so on point. @realhaniahehe the actor you areee!!🔥♥️#HaniaAamir #Merehumsafar pic.twitter.com/SWgPNl6T3K

— Ayesha (@Stfuayeshaaa) August 11, 2022
Hania the actress ♥️
I was blown away by her performance today#HaniaAamir #MereHumsafar @realhaniahehe pic.twitter.com/FFwhhwGUUu

— FiToor (@invisible_gal8) August 11, 2022
Hania has given her life to this character, she's so fully into it :

– The way she fainted so naturally, with her legs giving out.

– The way she was bawling her heart out drooling/dribbling against Maryam.

OMG chilling acting 🔥👑👏#MereHumsafar #HaniaAamir pic.twitter.com/U2WSbRfrgM

— 𝑨𝒇𝒇𝒐𝒈𝒂𝒕𝒐 🍨🍦🍧 (@seasonal_me) August 12, 2022
I really started crying after watching this scene. Very wonderful acting. Lively sentences. #HaniaAamir amazing 🤩#MereHumsafar pic.twitter.com/NyhwAhADh7

— Miral Khan (@MiralKh89739632) August 11, 2022
Hania Deserve all the appreciation She was just so best oml her dialogue her acting means it touched my heart literally Aaj Hania best this sachi best actress bestest 🥺🛐 #HaniaAamir #merehumsafar

— 𝑲𝒂𝒏𝒂𝒔𝒖 …..🐢 (@manndariya) August 11, 2022
Hania Aamir is a gem, nobody could have made Hala work. She has made the audience root for a character who could have easily gone down the long list of sorry FL characters, that nobody cares about. She made Hala reasonate with all. #MereHumsafar #HaniaAamir

— . (@TeamHaniaAamir) August 11, 2022
Hala was so brilliant in today's episode. 🔥🔥🔥#MereHumsafar#HaniaAamir pic.twitter.com/9x5r3tMGLG

— Asma (@Asma_Fatimahh) August 11, 2022
they broke my girl…. i was staring at her just like hamza

ALSO HANIA TAKE A FREAKING BOW GIRLLL#merehumsafar pic.twitter.com/AceLiEtoUn

— mission freehala (@stefanswalsh) August 11, 2022
#HaniaAamir is trending in Pakistan!

Take a bow, what a performance. Hala will be one of the most defining character of her career.#MereHumsafar @realhaniahehe pic.twitter.com/mdB7MZYOhE

— . (@TeamHaniaAamir) August 11, 2022
i actually don't have words to praise her anymore….. what do you even say mannn #merehumsafar pic.twitter.com/yHyF8A6lof

— mission freehala (@stefanswalsh) August 11, 2022
"Hala maar gaye ye lo paisay, Hala ka maqbara khara kardo. Hala ka haq tha"

It sent shivers down my spine. Hania Aamir has lived this character.#MereHumsafar #HaniaAamir pic.twitter.com/WhYtBc9QDd

— . (@TeamHaniaAamir) August 12, 2022
Hania Deserve all the appreciation She was just so best oml her dialogue her acting means it touched my heart literally Aaj Hania best this sachi best actress bestest 🥺🛐 #HaniaAamir #merehumsafar

— 𝑲𝒂𝒏𝒂𝒔𝒖 …..🐢 (@manndariya) August 11, 2022