Ahsan Khan is a prominent Pakistani actor who is also famous for his opinionated and confident personality. He always speaks up when it is mandatory to teach someone .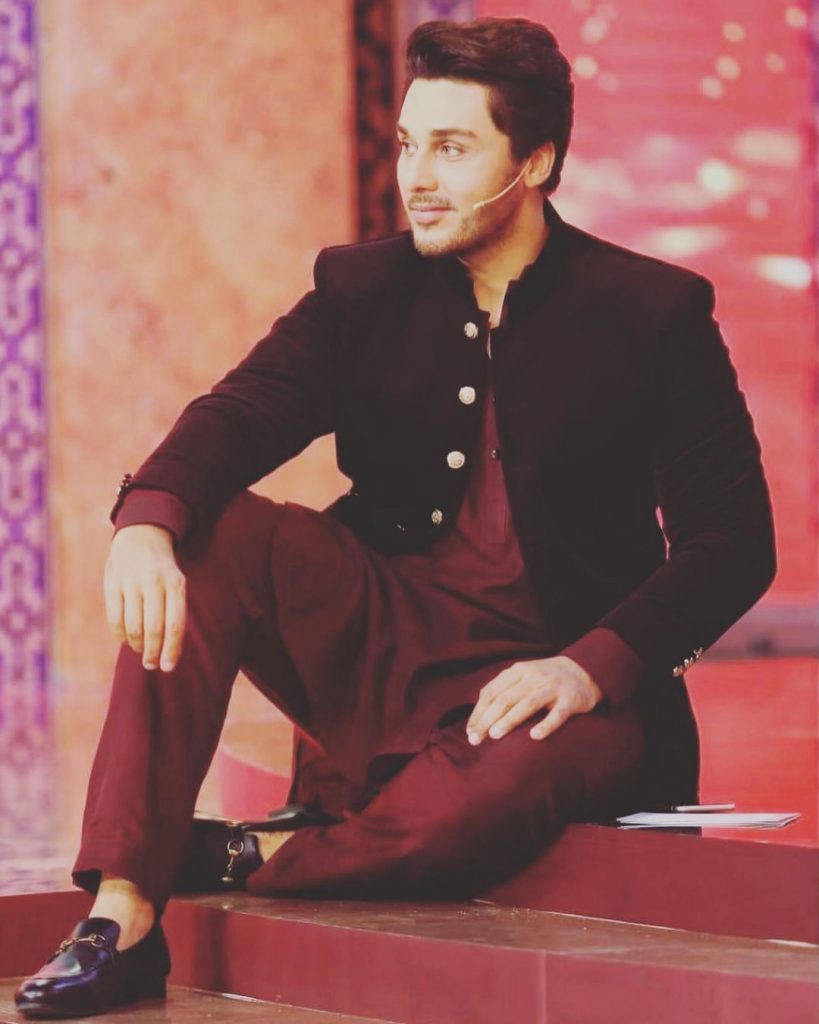 This time the actor is again angry on one of the social media troll , he has once again schooled a netizen who trolled Ghana Ali's husband in the comment section of Ghana Ali's Instagram profile.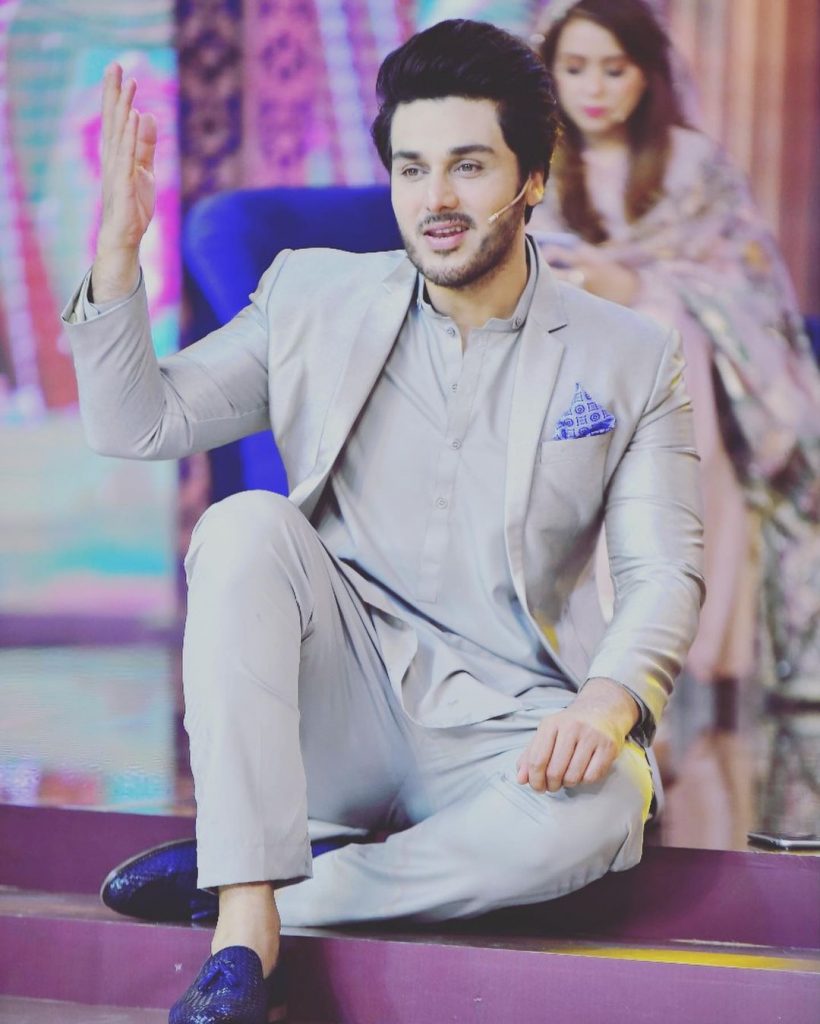 The netizen's comment under the picture reads as, " congratulations, is he expecting" to which, Ghana also replied, she said, " No your brain is ".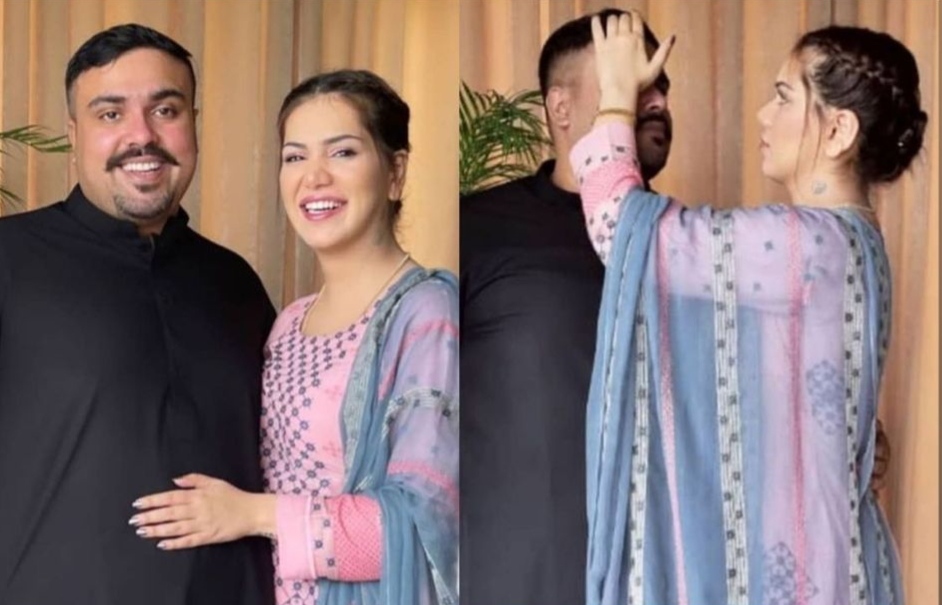 The insensitive comment enraged the Qayamat actor and he said, " what a shameful comment for Ghana Ali and her husband "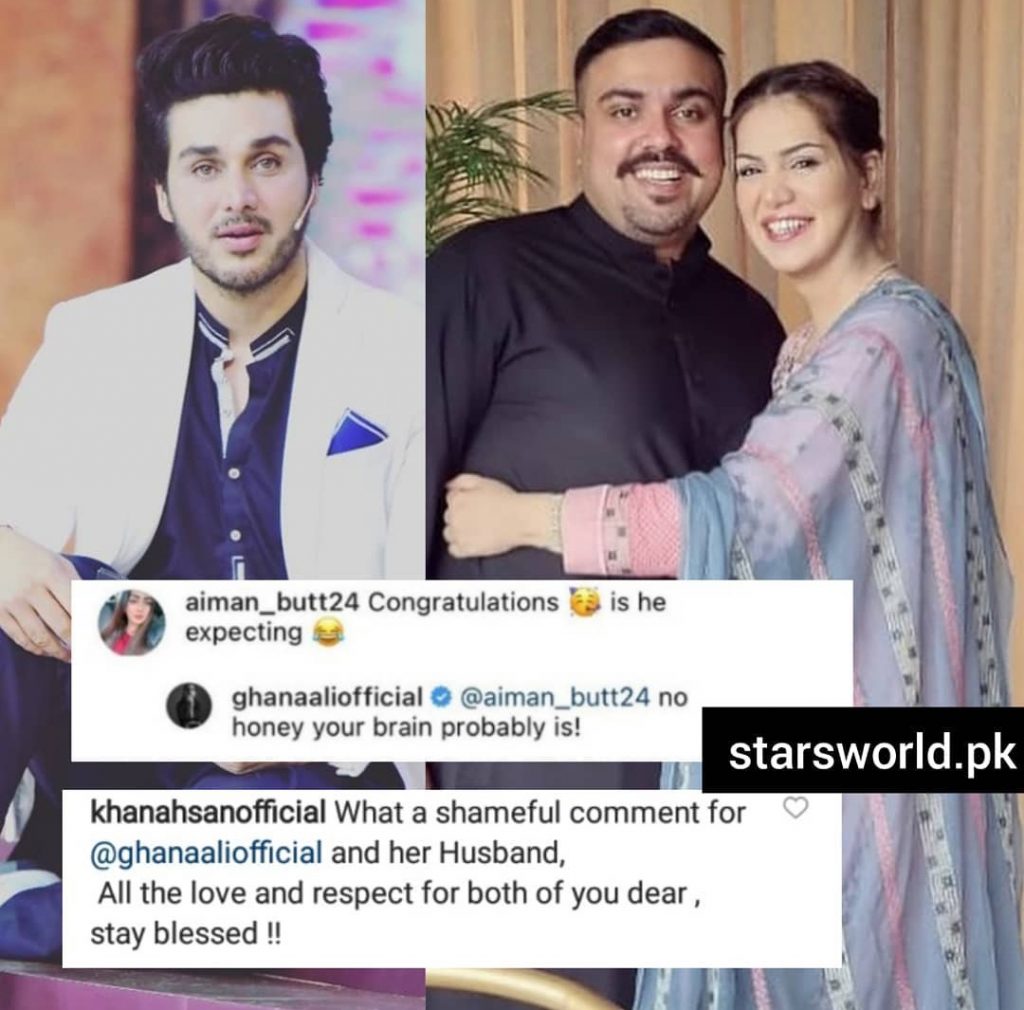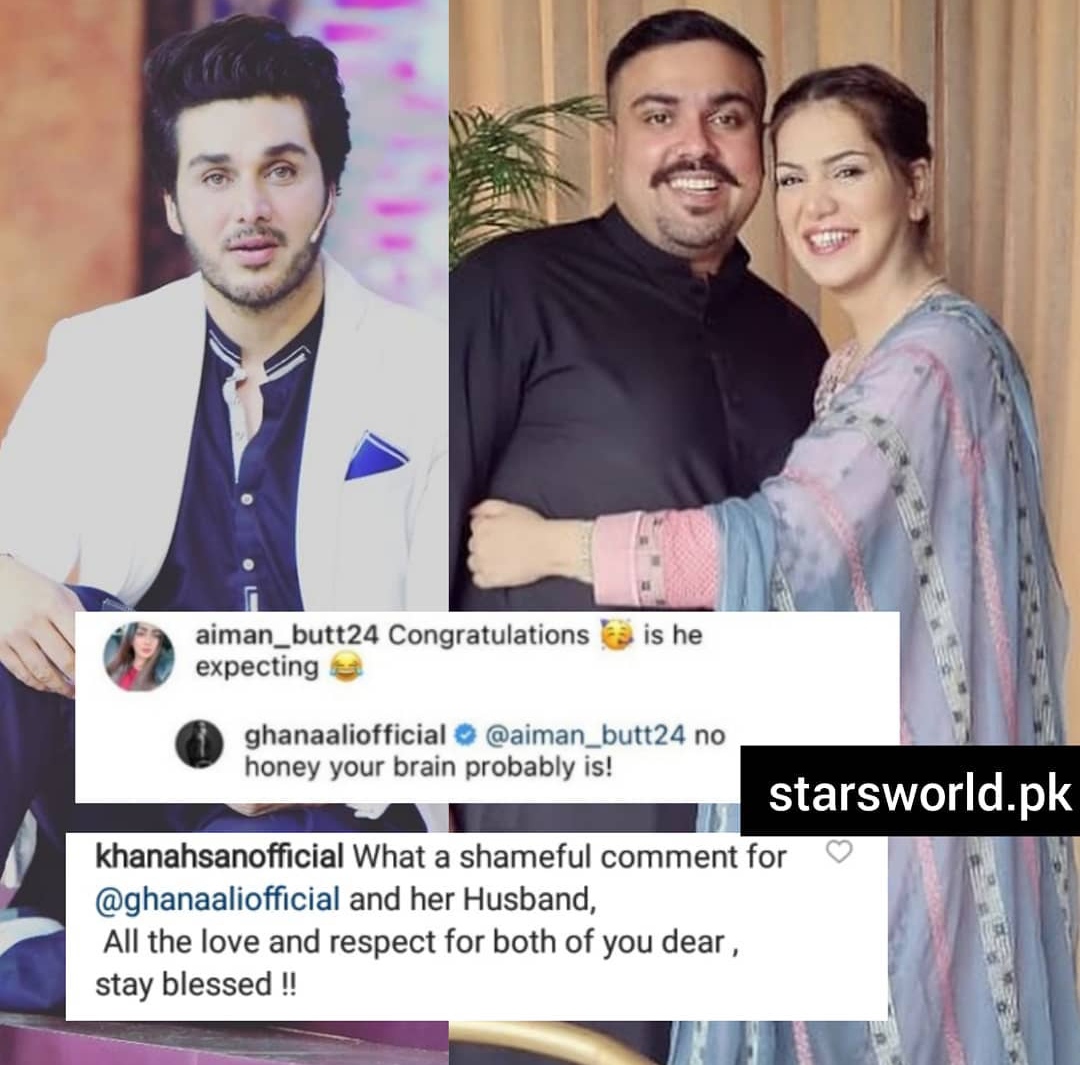 He further extended his love and respect to the newlywed couple. Fans also called out netizen. The celebrities showered their love to the couple.