Ever heard of snake woman? Yes, they keep coming on our TV screens. I don't know how exactly gorgeous serpent women look when they turn into humans from snakes but they are portrayed to be nothing short of a dream. Well, move over Naagins. I mean there are other beautiful animals, too. Like peacock? You must be thinking I'm talking about some new show in the pipeline where a woman turns into a peacock.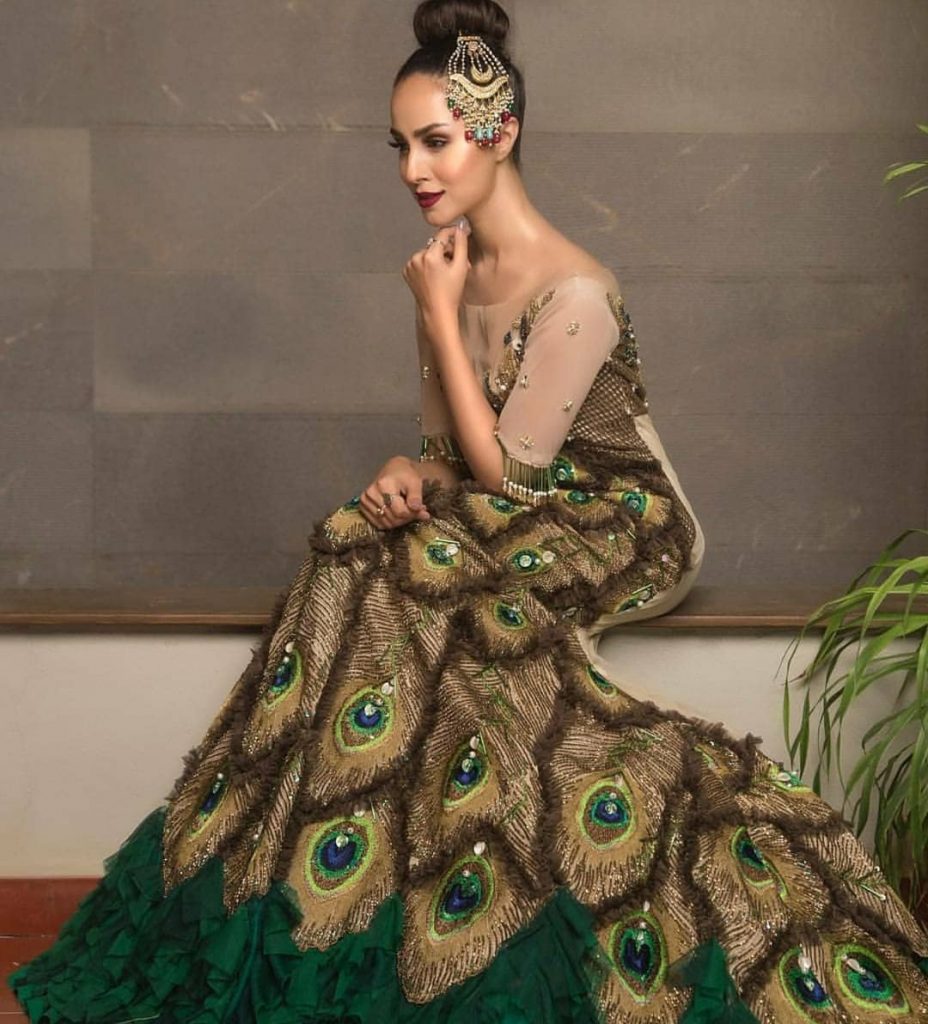 Well, No. There is no such series coming. But that does not mean a woman can't beautifully transform into a peacock. That too a woman who defines beauty in a truest sense. She appears less on television but whenever she does she makes it worth our while. She recently appeared in the Saba Qamar starred blockbuster serial Baaghi as Saba's younger sister.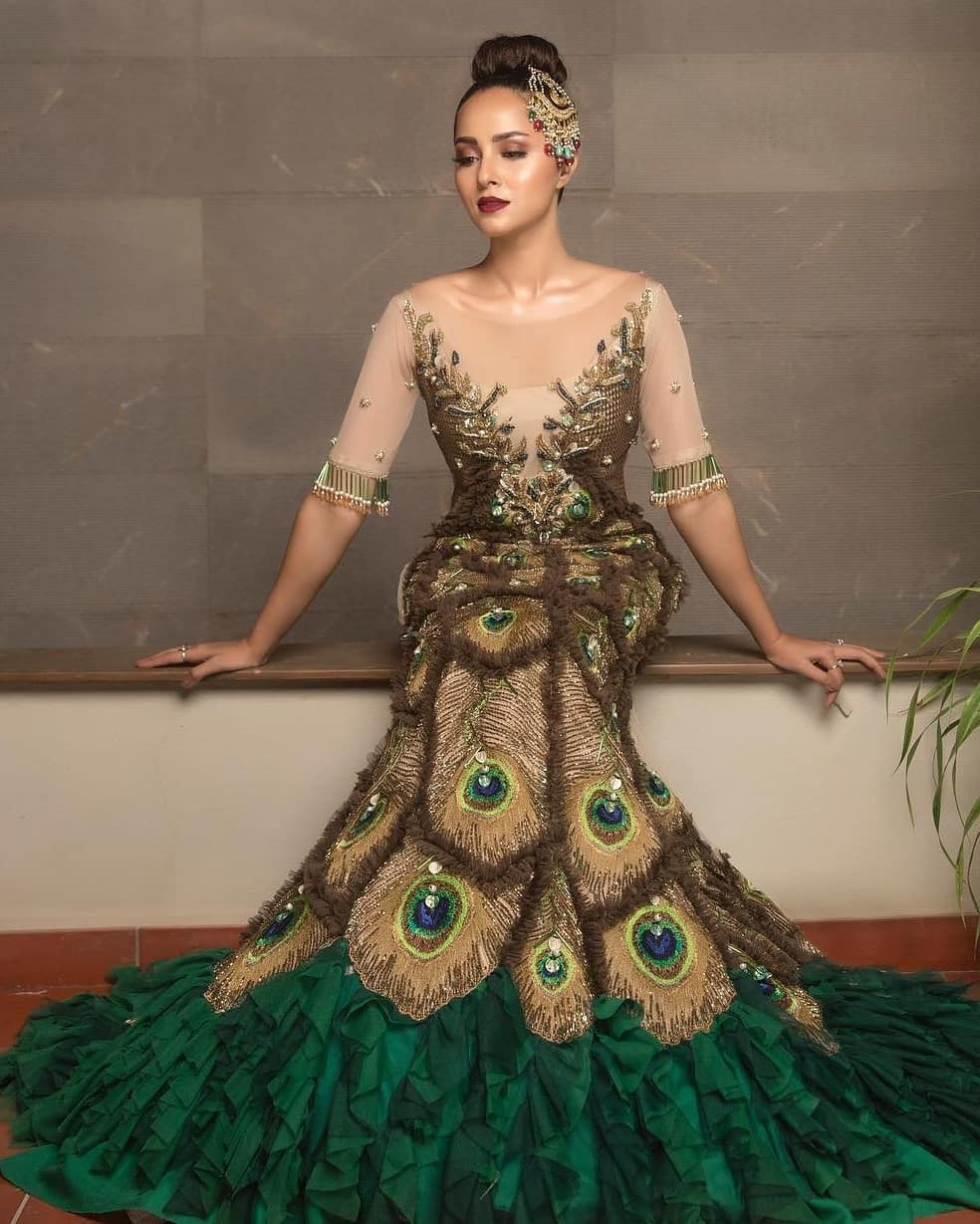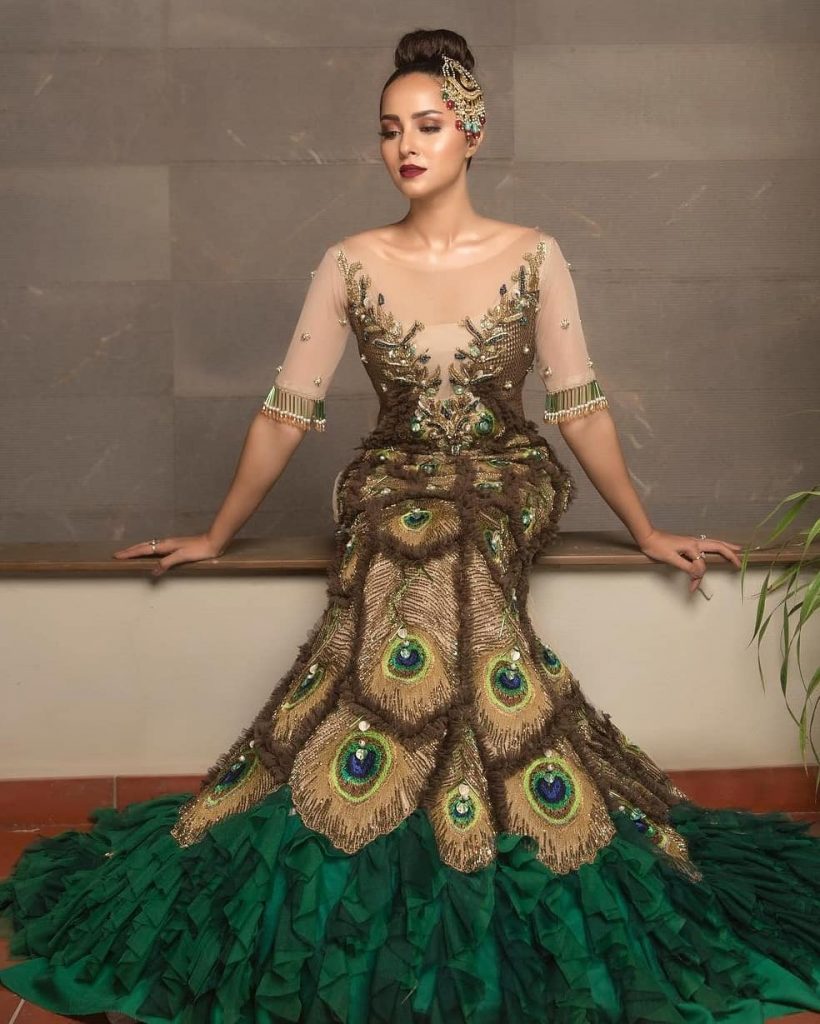 She is so beautiful she can give any A list actress run for their money. This photo shoot of hers is a proof. She also appeared in a movie called Blind Love which unfortunately couldn't do well at the box office. So what, she is still young and gorgeous. She still has a chance to the next big movie star. She has a complete right to do so. I mean check our pictures from shoot for Tabasum Mughal.