Nusrat Ara is an actress who has been a part of everyone's childhood. She is the famous Bil Batori from Ainak Wala Jin. Nusrat became very famous after playing that witch in the famous series. Ainak Wala Jin is indeed the most famous children's show in the history of Pakistani entertainment.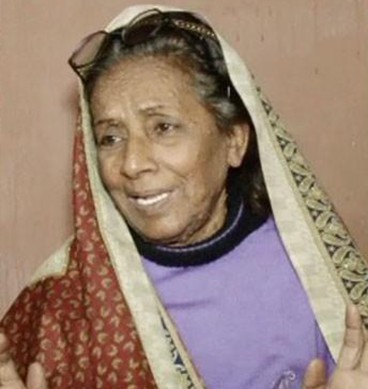 The Sad news is Nusrat passed away today after fighting respiratory issues. She was living in Lahore for about three decades now. She has been living in really bad conditions and even had to beg at a point. After media coverage, the government announced some funds for Nusrat Ara. She was admitted to Jinnah hospital after suffering from the same respiratory illness again and she left this mortal world today. It is alarming how we treat our legends and government should set up a permanent fund to help our stars as they deserve it after entertaining us for years.
May Nusrat Jee's soul Rest In Peace and may Allah grant her a place in Jannah!