The latest heartthrob of Pakistani entertainment industry, the boy who has started selling dreams from his very first drama as the male lead, Ahad Raza Mir says acting was not only his passion, but his obsession, to the extent that he would get on stage whenever he saw a remote chance of performing.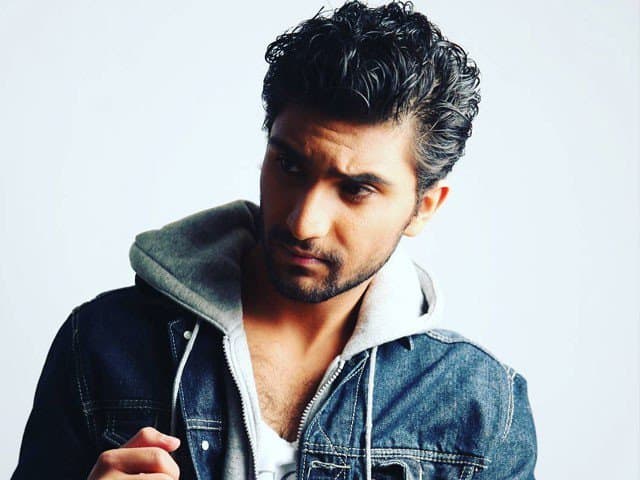 Speaking to Nida Yair on her show, Ahad spoke about his aspirations as an actor just beginning to gain footage in the showbiz. He spoke of his gratitude and pleasure at the immense appreciation he has gotten during his first play. His parents had always allowed him to follow his heart's desires and he knew that his heart was in acting, so it was a pretty straightforward choice for him to join this field.
He expressed his desire to venture into the film industry as well and is ready to learn and practice dancing, singing, romance and everything else required to succeed in there as well.
Speaking of his marriage, the handsome newcomer said that he prefers a beautiful soul rather than merely a pretty face, because the former is the only kind of beauty that lasts. He said he is closer to his mom and whenever he will feel the pull to marry a certain girl, he will be more inclined to share it with his mother than anyone else.
Ahad's mother, Samrah Asif was also on the show. She said that Ahad is very complacent when it comes to food and appreciates everything that is served to him, and that he is very good in helping around the house and manages the chores including cooking and hoovering very well. She also spoke fondly of the mother son squabbles that she has with Ahad but they do not last very long from either of their side.
From this interview of his and his behaviour with audience, he seemed very genuine and humble and stardom does not seem to have reached his head yet. Hopefully, he will continue to remain himself as he proceeds to give us many more powerful performances to remember.