Pakistan Film Festival New York – Details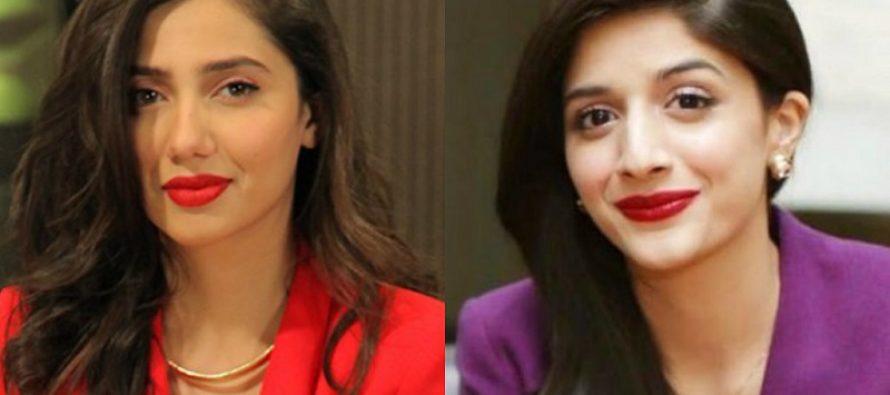 Pakistan Film Festival is kind of a big deal because it is Pakistan's first ever film festival, and is initiated and promoted by Pakistan's Ambassador to the United Nations Maleeha Lodhi. The much awaited and star-studded event will take place in December. Frieha Altaf is one of the main organizers.
Dawn Images has disclosed the list of the celebrities that will be a part of the festival, and also revealed what some of the attendees feel about this initiative.
Fahad Mustafa & Sana Fahad
Sheheryar Munawar
Mahira Khan
Asim Raza
ARY CEO Jerjees Seja
Director Anjum Shahzad
Mawra Hocane
Nabeel Qureshi 
Frieha Altaf
Sanam Saeed
Saba Qamar
Photographer Faisal Farooqi
Makeup artist Saba Ansari
Tooba Siddiqui
Yasir Hussain
Director Wajahat Rauf
The ttendees feel that this is a wonderful initiative. According to director Anjum Shehzad, "The selection of films screening [at the event] will be very important; Manto, Moor and like productions should also be screened besides mainstream films, to show the variation of films produced in Pakistan.Our films need to start releasing internationally, and screen in different markets. Short films, documentaries and student films should also have a platform to showcase their work at festivals. Nowadays on social media there are countless bloggers who have no clue about film making and they write whatever comes to their mind. They should instead highlight the positive side of the films and promote it. Because if you discourage the filmmaker then how will he make films?"

Nabeel Qureshi, the man behind Namaloom Afraad and Actor in Law is happy about this festival. "It's the first time the Pakistani govt is taking an initiative to promote our film industry, so that's good. We need more initiatives like PFFNYC and not just in America but other countries as well, especially the European side. Now all Pakistani films are being released internationally, when we made Na Maloom Afraad, the Pakistani industry wasn't big on international distribution. But now we have contacts and we've started making good films so the distributors have also gained trust in our films."

Frieha Altaf, the organizer of the event, said, "Pakistani films are just emerging, there is no real industry yet it's very important to encourage and showcase and create publicity for cinema. Sharmeen Obaid's Oscar wins have encouraged directors and producers to come forward but more needs to be done."

Yasir Hussain feels that this is a great step towards the promotion of Pakistani films on an international level."It will have immense significance because a) it's happening in New York and in America there's a great film culture, b) many Pakistani films are not released worldwide or on the same date, and we're not able to go to America or England to promote a lot of our films. And right now Pakistan needs a screen, no matter where it is in the world."

Saba Qamar spoke well of this initiative, "Well, I think it's very important for our industry to do well and to be recognised not just in Pakistan but also worldwide. By making good movies we can promote our industry internationally."

Maryam
And they are right when they say, 'Writing is a form of therapy'.
---