Acting requires a lot of effort and hard work. An actor has to dedicate a great deal of his or her time to every project signed. Each drama requires commitment and patience since shooting a drama can take a long time. Even after all this hard work if the final product does not resonate with the viewers, all the effort proves to be futile. This is the reason why it is really important for the actors to choose the projects they work in wisely. This is especially important for those actors who have made a big name for themselves. The viewers expect more from them since most often the regular viewers tune into these dramas because these actors are part of it.
It happens sometimes that the actors promote their projects like they are the next big thing but once these dramas go on air, viewers are disappointed repeatedly. Some of these actors talk about the reasons why these dramas turned out to be bad choices and there are many others who defend these choices. There were many reasons why people were desperately waiting to watch the dramas mentioned because of these actors. The viewers had faith that such intelligent actors could not make wrong choices but they were proven wrong.
Here are those Pakistani actors who are exceptionally talented therefore the viewers expect the best from them but they made the worst choices this season.
Ahsan Khan – Bandhay Ek Dour Se
Ahsan Khan makes his fans wait for long before he decides to make an appearance on television. This clearly suggests that he is being really 'choosy'. He played his characters remarkably well in dramas such as Udaari and even Aangan in the recent past. When Ahsan Khan announced that he was going to play the lead in one of the upcoming dramas, his fans were ecstatic. When the promos of Bandhay Ek Dour Se started airing, it looked like another one of those typical dramas from Geo. However, the viewers had faith in the leading cast and also the writer. This faith was completely shattered right from the first episode. Ahsan Khan chose to play a typical character after so long and he looked like a complete misfit in it.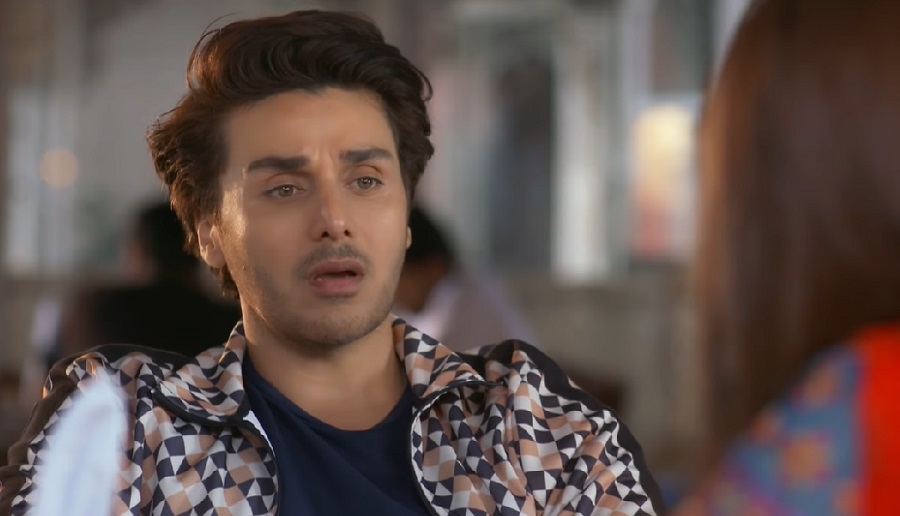 Not only is Ahsan's character in Bandhay Ek Dour Se typical but it is getting more confusing and annoying with every passing episode. The pace of the drama is slow, apart from Ahsan Khan, Hina Altaf's character is another one of those negative characters we have seen on screen a million times before. Ahsan Khan's fans expected better from him then to choose a character like this one to play in a drama which overall as well doesn't offer a great deal.
Ayeza Khan – Meherposh
There were so many reasons why people expected Ayeza Khan's upcoming drama Meherposh to deliver. After Ayeza Khan's previous project Mere Pass Tum Ho, the viewers started expecting more from the actress. Meherposh was promoted and marketed extensively even before it went on air. Apart from this, Meherposh is Ayeza and Danish's first serial together after getting married. Both of them individually have given so many hits therefore the viewers were sure that together they would be a force to reckon with. Meherposh however turned out to be a bucket full of clichés. Not only this, but the on-screen couple also failed to garner the support and love of the viewers.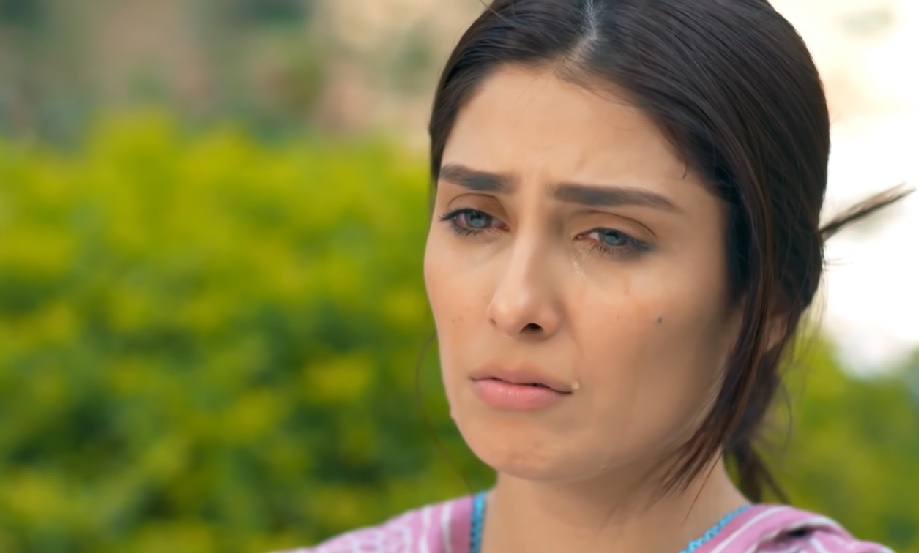 Ayeza Khan made the worst choice by signing up for a drama in which neither her character nor the story, in general, had any appeal. It turned out to be another one of those dramas in which Ayeza Khan has been seen crying throughout. Her character was introduced as that of an intelligent and confident working woman but she got married and divorced a little too quickly and after that, it was the same old rona dhona! Ayeza Khan really needs to take a break from playing such roles since she has the potential to do better. She has a massive fan following therefore instead of signing projects just to add to her resume, she should focus on the actual content of the script.
Danish Taimoor – Meherposh
Danish Taimoor mesmerized the viewers with his performance in Deewangi. Ab Dekh Khuda Kya Karta Hei and even Mera Rab Waris. After giving such amazing performances in dramas that were entertaining, for the most part, the viewers were excited to see Danish again on television. Meherposh was a special project because this time his leading lady in the drama was his celebrity wife Ayeza Khan. An actor who managed to make his presence felt even in negative roles failed to impress the viewers in Meherposh. Although usually, Danish Taimoor's acting is so natural, in Meherposh his performance was anything but effortless. The reason for this obviously was that the script was too weak and there was more focus on production values than anything else.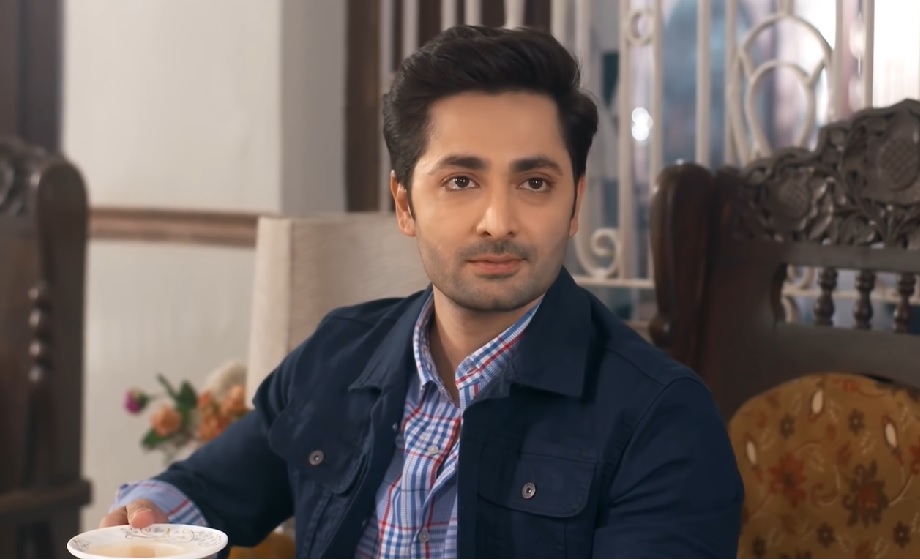 Those viewers who even appreciate the appearances of this star couple in interviews, found themselves questioning Danish and Ayeza's choice this season. This had to be the worst comeback of a celebrity couple on television. Danish Taimoor it seems was swayed away by the production values and the budget of the drama.
Emaad Irfani – Jalan
Emaad Irfani is not as popular or well recognized as a character actor as many of the other names on this list but her performance in Cheekh definitely gave him a new-found recognition. Some of the viewers who had not watched his dramas before were impressed by his character and performance in Cheekh. After playing a role that was loved by everyone and was so nuanced, Emaad Irfani went ahead and signed a project which put all the other such stories to shame and lacked substance altogether. All those viewers who were expecting Emaad to make a choice worthy of applause this time around too were seriously disappointed. All his new fans now have a reason not to tune into his dramas since they have realized that he can make some really bad choices.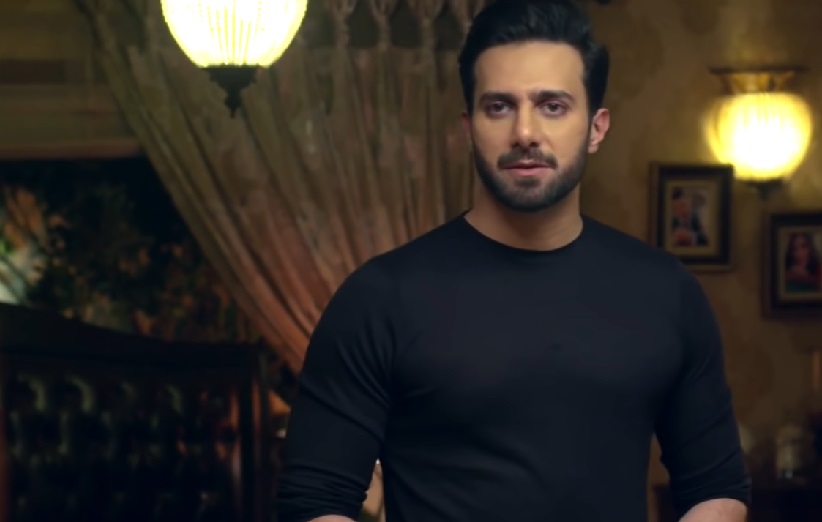 Faysal Qureshi – Muqaddar
Faysal Qureshi is another outstanding actor who made one of the worst choices of his career when he chose to be a part of Muqaddar. Even after shooting for the serial and knowing full well what he was offering his fans, he defended his choices. Faysal Qureshi is known for experimenting with different roles but this time there was no experimentation. In fact, he decided to play a role (with a different accent) which is done-to-death. He shared in an interview that Muqaddar was a love story, well it is turning out to be a really twisted story but most of the viewers do not see this as a love story! It could be a story exploring Stockholm syndrome but unfortunately, it isn't!
The makers of the drama probably wanted to cash in on the on-screen chemistry Madiha Imam and Faysal Qureshi shared in Baba Jani. That was however a completely different storyline and their on-screen chemistry was that of a father and daughter! Their track is pathetic, to say the least, and even Faysal Qureshi's performance in the serial is definitely not the best one either.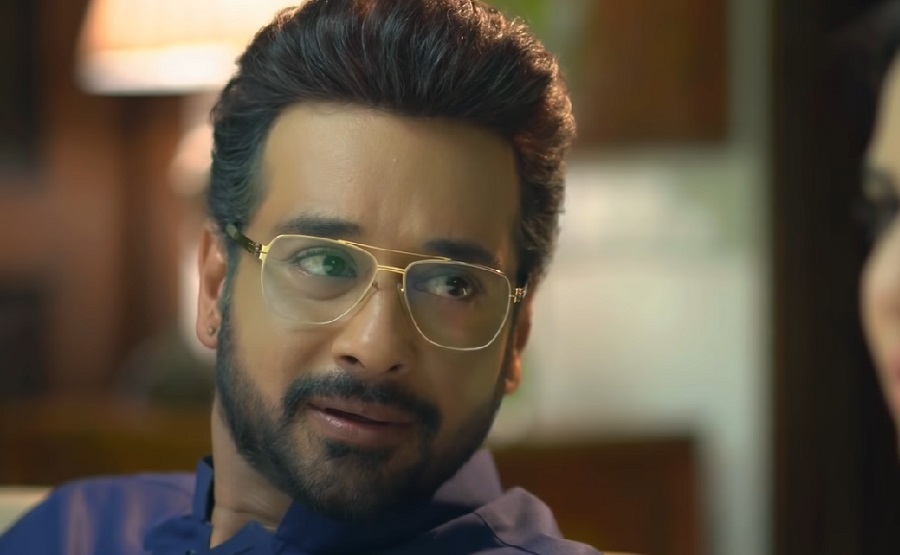 Madiha Imam – Muqaddar
Madiha Imam is one of those actresses who always add nuances to the characters they play. She is an amazing actress who usually is the main attraction of the dramas she is a part of. This time around, however, Madiha Imam made the worst choice by playing one of the most unappealing characters of her career in Muqaddar. Not only is her character married to someone twice her age, but he also happens to be the person who kidnapped her and entered into a nikkah forcibly. Now her character is also in 'love' with this man and fighting for her position and power with his first wife. Muqaddar is turning out to be the most ridiculous dramas around at the moment and just like all the other characters in the drama, Madiha's character is also annoying, to say the least.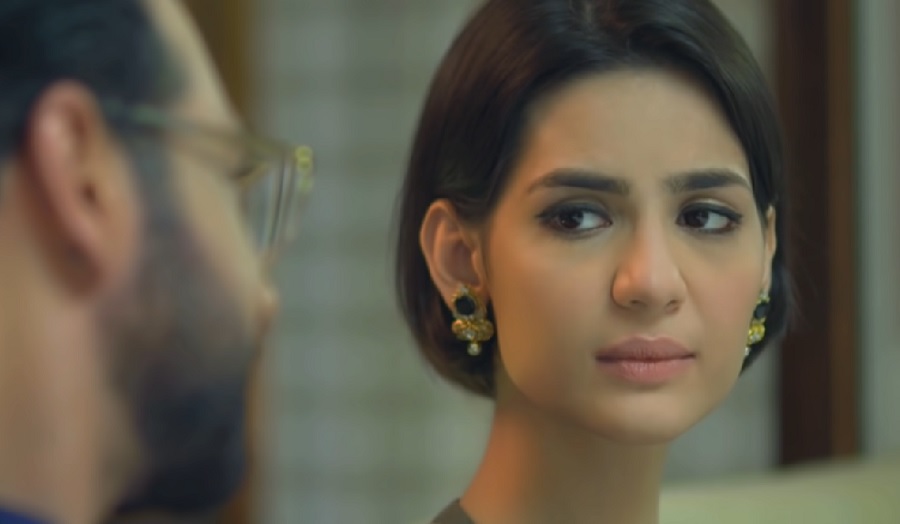 Minal Khan – Jalan
Minal Khan has recently started taking up more acting projects. So far in most of the plays she has acted in, she chose to play characters which were run-of-the-mill. Although there was nothing appealing about these other characters or projects, the viewers like her on-screen chemistry with her co-stars and were excited about her next project. Minal Khan decided to play the done-to-death negative character of the sister who falls in love with her brother-in-law in a way it has never been done before. Playing a negative character is one thing but opting to be part of a project which only has negativity to offer is another! Even negative characters which are translated decently on-screen and are part of a solid script manage to make an impact. Jalan relies heavily on controversies which makes it the worst drama Minal Khan chose to 'experiment' with. She also expects people to be 'entertained' by this drama which is making people cringe.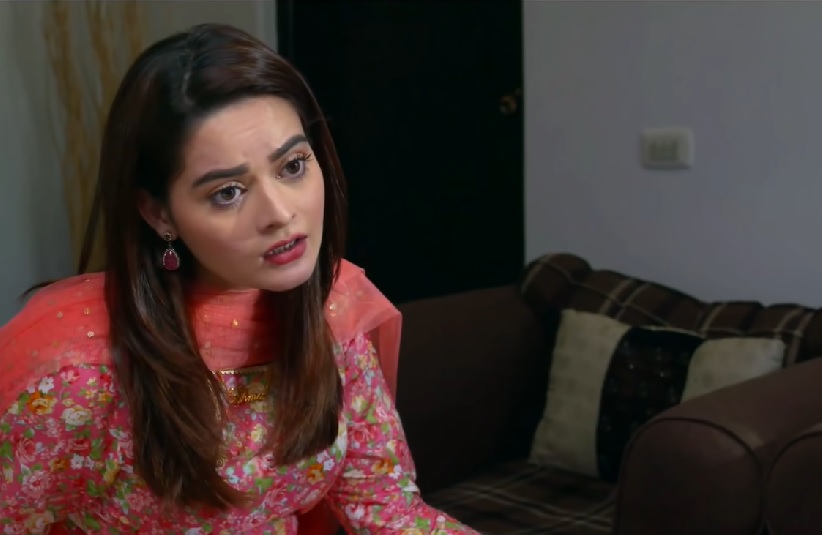 Sami Khan – Saraab
Sami Khan has the ability and the talent to translate the different layers of his characters superbly on screen. He is also one of those actors who choose the projects they work wisely. Most of his fans watch his dramas because of this hard-earned reputation of his. This time around however Sami Khan chose to be part of a project which promised to offer something grand but ended up being another badly executed and written drama on mental illness. Sami Khan usually is the center of attention even when there is more than one male lead in the story. His character in Saraab does not have that appeal and even though Sami Khan is giving it his best, the character and the story so far are nothing extraordinary. The situations confuse more than elaborate on the issue being covered in the drama. Sami Khan's scenes have been more or less the same too. This was not the worst but definitely not the best choice made by Sami Khan since he has made some exceptional choices in the past.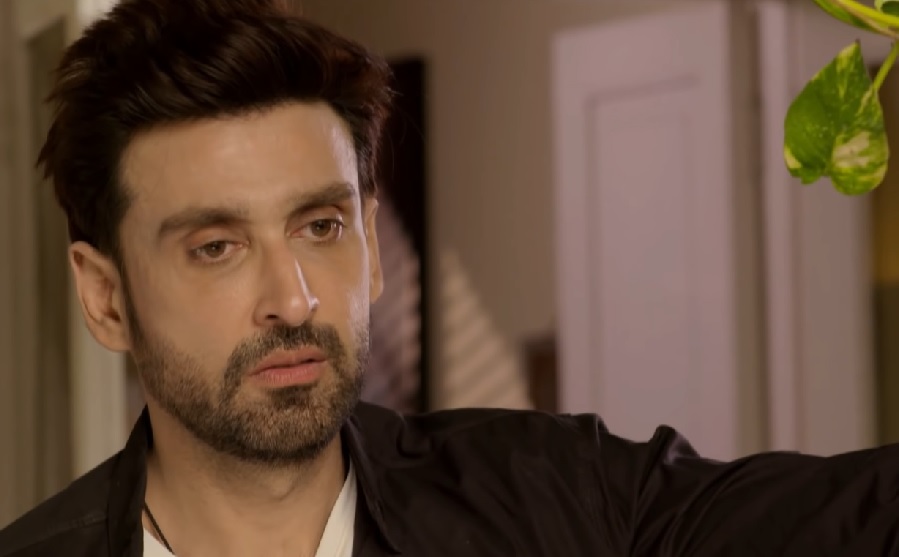 Sarah Khan – Sabaat
Sarah Khan has played many different roles in her career so far. Some of them have not been impressive but none of them was as superficial as the character she is playing in Sabaat. Sarah Khan started posting pictures from the sets of Sabaat when she was busy shooting for it. She made sure that her followers were intrigued by the character she was going to play in the drama. The viewers had no way of knowing that Sarah Khan basically was going to focus on her looks and styling more than anything else in the drama since there was nothing more to her character. Sarah's character in Sabaat is the perfect example of a negative character gone terribly wrong. The character and Sarah's track is the worst part of a drama which doesn't have a lot going for it anyway!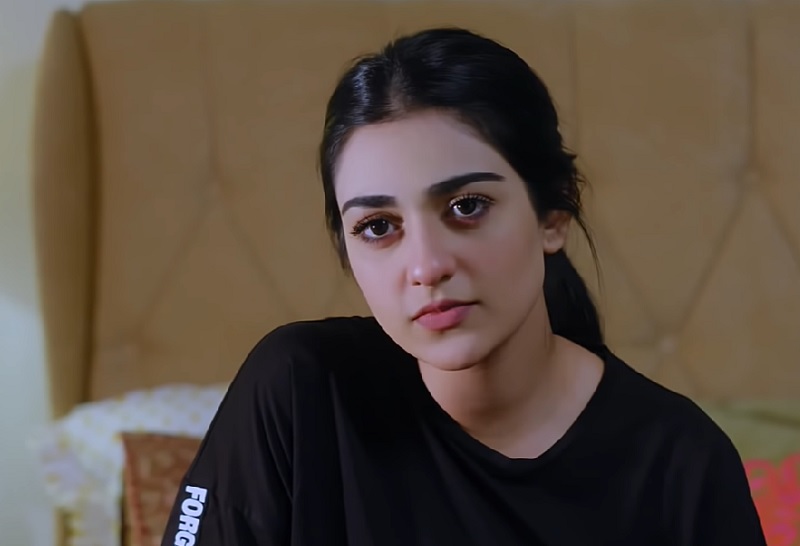 The story of the drama revolved around Sarah's character more than any other therefore it is even a bigger disappointment that this character is so badly written and even executed.
Sonya Hussyn – Mohabbat Tujhe Alvida & Saraab
Sonya Hussyn's acting skills have always impressed the viewers. She has been part of some of the biggest dramas lately. However, with time Sonya Hussyn's choices have gone downhill. The actress who openly declared that she refused to play the role of Mehwish in Mere Pass Tum Ho is quite happy with her decision of taking up a project like Mohabbat Tujhe Alvida. Not only is the drama an exaggerated version of Mere Pass Tum Ho but it is also a copy of the popular Bollywood film Judai. What makes Sonya Hussyn's choice the worst is that she is literally acting the way Sri Devi was acting in Judai. Sonya clearly took notes and copied the gestures of the Bollywood actress. Watching Sonya Hussyn settling down for such a project is disappointing.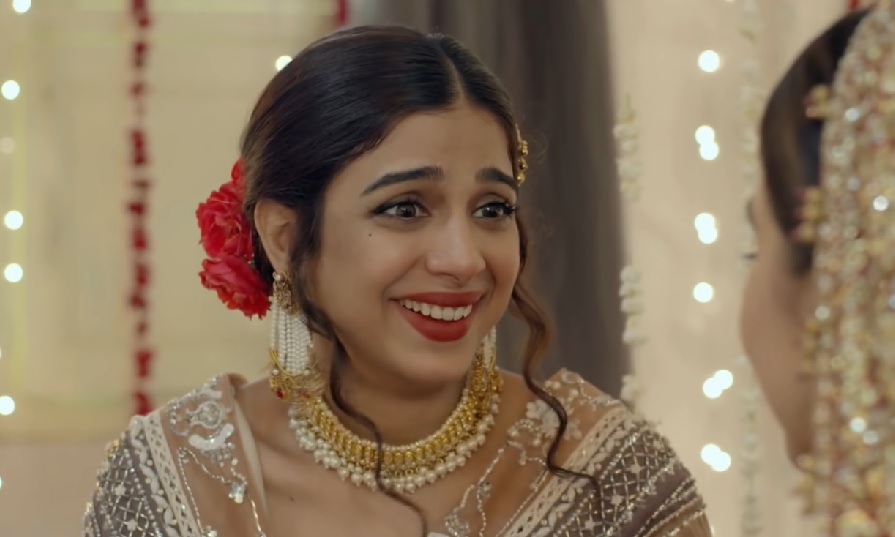 Although Sonya Hussyn is acting remarkably well in Saraab, the script lacks clarity and some of the other performances make it one of the most average dramas on air right now. Sonya Hussyn promoted this drama as one which would spread awareness about mental health but so far it has neither provided entertainment nor has it entertained.
Syed Jibran – Tarap
Syed Jibran is one of the most versatile and talented actors in the Pakistani drama industry. He played his role exceptionally well in Ranjha Ranjha Kardi and now more than ever, the viewers had huge expectations from him. It was definitely not very wise of him to sign a project such as Tarap which is turning out to be another average drama serial. Not only this, Syed Jibran has been typecast in the drama in a negative role. He has reached that point in his career when he should have so many scripts to choose from therefore we can only wonder why he decided to choose a project which is both typical and boring.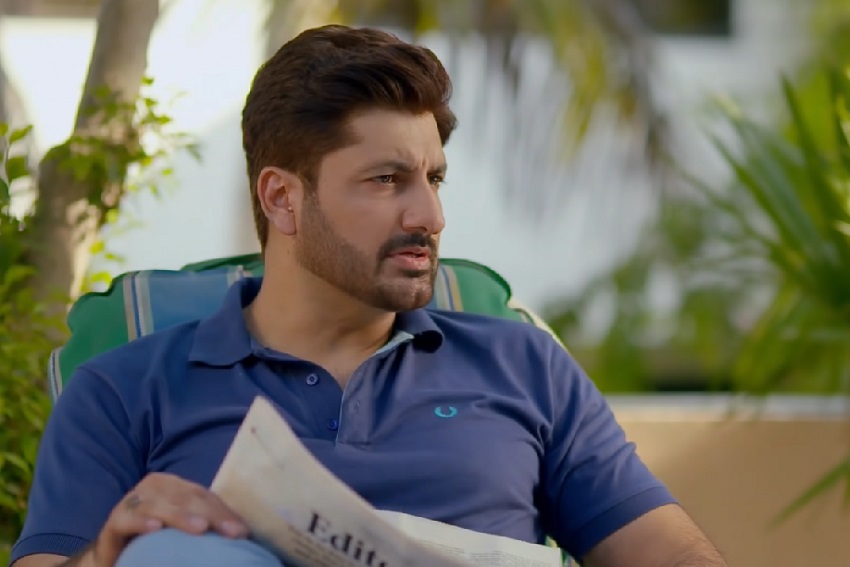 Usman Mukhtar – Sabaat
Usman Mukhtar's popularity grew when he played a rather problematic role in drama serial Anaa. The viewers had mixed feelings about his character but they fell in love with the actor. Apart from this, Usman's chemistry with Naimal Khawar became the talk of the town. These newbie actors impressed the viewers. Naturally, once Anaa ended, Usman Mukhtar's fans were waiting impatiently for his next project. When he announced he was playing the role of a doctor in his next project, fans were even more excited. What they got however was weeks of waiting before Usman made an appearance in the drama. When his character was finally introduced, it failed to impress but the viewers were hoping he will eventually be worth the wait. Now that the viewers have been watching him in Sabaat for 10 plus weeks, they are convinced that Usman Mukhtar made a terrible choice.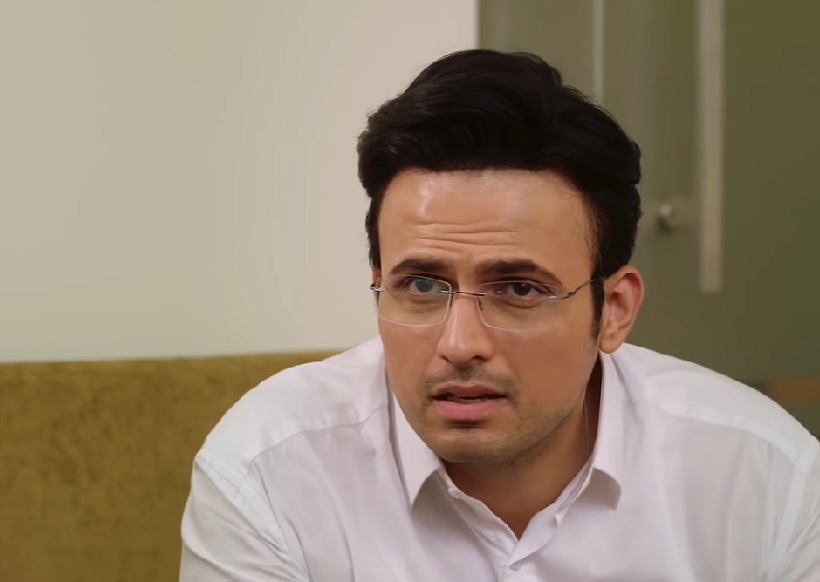 Everyone expected this wise and talented actor to make a better choice. Most of the viewers actually started watching Sabaat for him but his character has no spark whatsoever. The character he plays is really badly written and isn't even one of those characters which drives the story forward. As a result of that Usman Mukhtar's performance is just as unimpressive. As far as worst choices go Usman Mukhtar tops this list, sadly!
Yumna Zaidi – Raaz-e-Ulfat
Yumna Zaidi is the most gifted actress of our industry who can take up the most challenging roles and nail them effortlessly. She is also known for picking the best scripts. This time however she made the worst choice when she decided to play the lead in Mushk. The actress who made Mahjabeen of Pyar Ke Sadqay memorable somehow thought it was alright for her to choose a script that doesn't have much going for it. The character Yumna Zaidi is playing in Raaz-e-Ulfat could have been played by anyone at all. Yumna shared in an interview that she gets so many offers that sometimes it is difficult for her to decide which drama she should choose to be a part of yet she settled for such an average script. Not only is the character she is playing negative but the drama itself is not the least bit entertaining.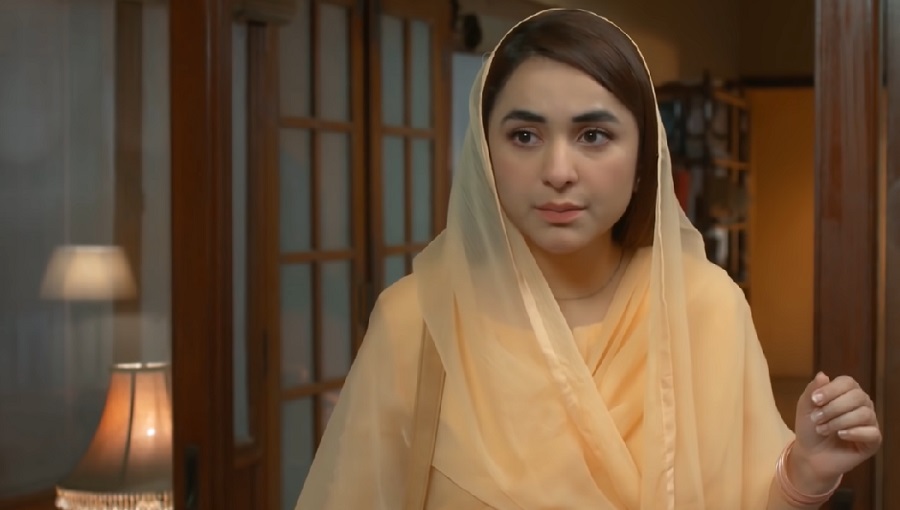 Zahid Ahmed – Mohabbat Tujhe Alvida
The viewers expect nothing but the best from Zahid Ahmed but he disappointed his fans greatly when he decided to play the lead in Mohabbat Tujhe Alvida. Zahid shared in an interview that he had no idea that the drama was Judai's copy since he does not watch Bollywood films. Well, even if that is true, the story of the drama itself and the role he is playing does not match the status he enjoys right now in the industry. After playing the most challenging role superbly in Ishq Zahe Naseeb, Zahid Ahmed shocked his fans by choosing not one but two dramas that were not up to the mark. Zahid Ahmed's acting in Mohabbat Tujhe Alvida is highly exaggerated as well which is even more disappointing. His choices lately make the fans wonder if they should be looking forward to his next drama or just skip it!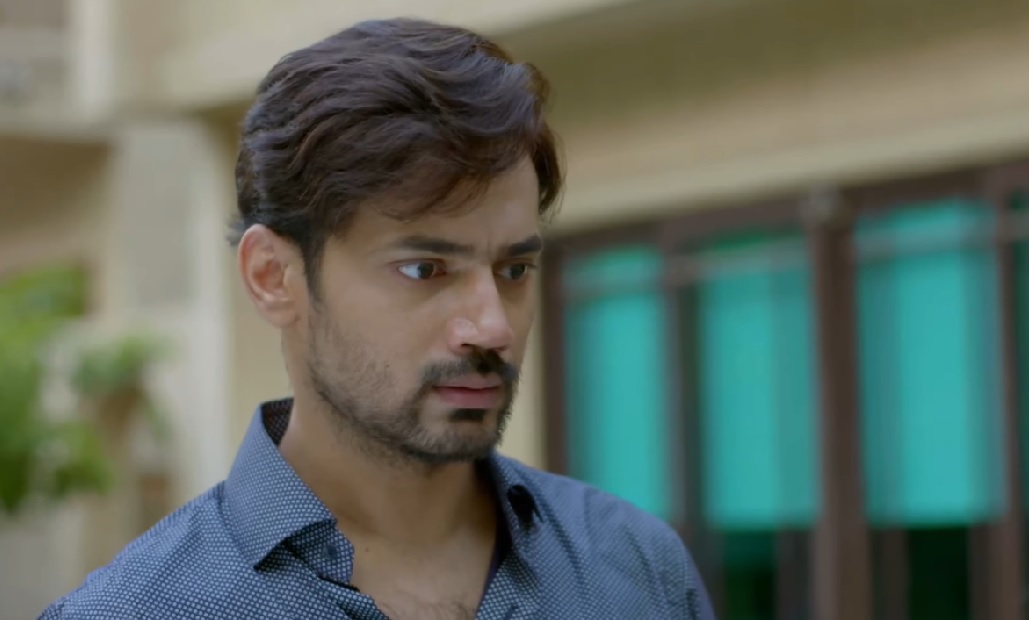 Zara Noor Abbas – Zebaish
Zara Noor Abbas' performance in Ehd-e-Wafa entertained many therefore most of the viewers were waiting to see her in a different avatar. The project she chose to be a part of however failed to impress many. It is easy to tell why Zara Noor decided to be a part of the drama, her own family members are part of the lead team. Zebaish is one of the most over-dramatic drama on air at the moment and at times it can be comical even in the most serious situations. Zara Noor Abbas' character's journey is supposed to be serious but the writing and the execution make it really difficult for the viewers to take it seriously. Zara has defended her choices no matter what she does therefore she must be really sure about this project too. It would be good to see Zara Noor Abbas making some wise choices in the upcoming future.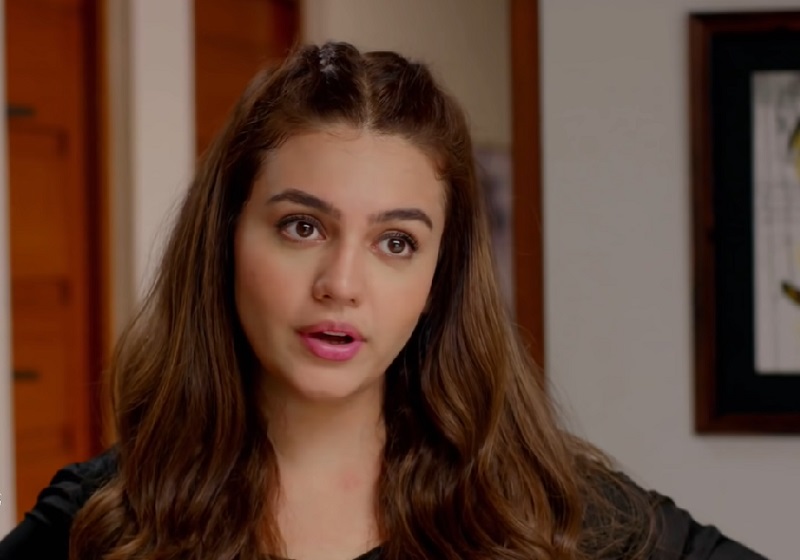 What do you think about the choices made by these phenomenal Pakistani actors this season? Shouldn't our actors act more responsibly while choosing the projects they work in? Share your views.