Acting is a challenging profession that requires constant changes. Whenever actors choose to play a certain role, they need to change their overall look and their acting style to suit the requirements of the character they are playing. There are many Pakistani actors who are constantly experimenting with their looks to fit the characters they are playing. Such actors also keep on changing their look in real-life as well. There are however some actors whose style and looks never change no matter what role they are playing. There are also those actors who still need a makeover and grooming even though they have been associated with the showbiz industry for so long.
While it is great that these actors are comfortable with their monotonous looks, there is definitely room for more experimentation and a change in their overall look. Showbiz isn't just about talent but looks play a major role as well especially when these actors consider themselves style icons. Even though most of these actors have the best make-up artists, style gurus, and fashion designers at their disposal, their personal style leaves a lot to be desired.
Here is a list of those popular Pakistani actors who need a makeover:
Aijaz Aslam
Aijaz Aslam has been acting for more than two decades now yet he has never made any changes in his overall outlook. Apart from the hair transplant which he got a few years back, Aijaz Aslam looks the same. His hairstyle and even the color of his hair remains the same. There is no denying the fact that Aijaz has made sure that he does not age with time but viewers who have been watching him for all these years would love to see him experimenting with his looks a little. A new hairstyle will definitely be a welcoming change since he has been sporting the same hairstyle for decades now. No matter which role Aijaz Aslam is playing in a drama he always looks the same. He makes sure that he changes his acting style to meet the requirements of the role he is playing but he definitely needs an expert to guide him so that he can bring about an actual change in his overall look as well.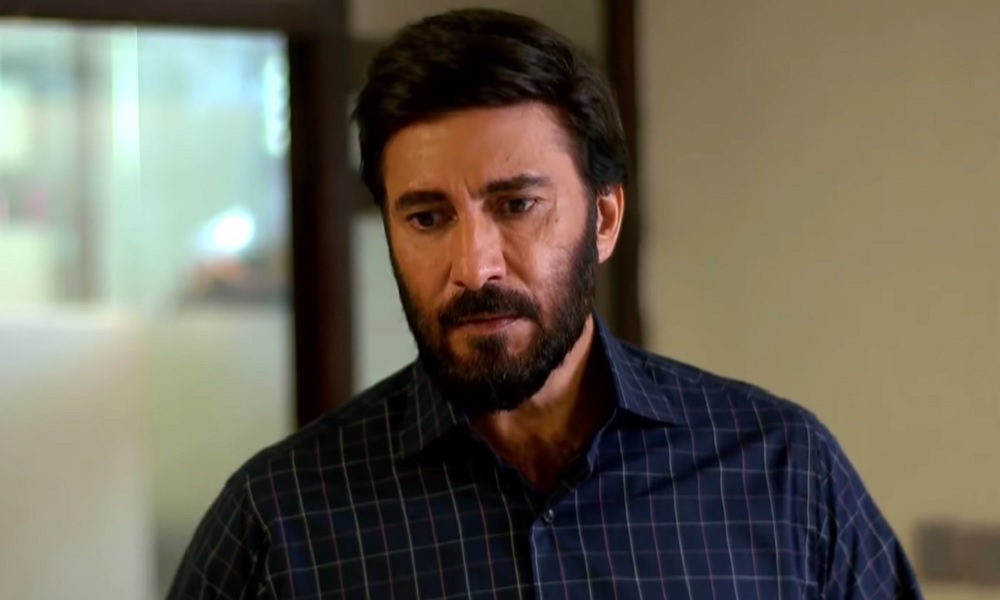 Even his dressing sense has remained the same in all these years. A wardrobe change will not require a lot of experimentation and would certainly change the way he looks on and off-screen. Some of the styles he follows definitely seem outdated now.
Hiba Bukhari
Hiba Bukhari is one of those few leading ladies of Pakistani drama serials who is in desperate need of a makeover. Everything from the way she styles her hair to what she wears makes her look older than her age. The ponytails she usually sports in dramas are too basic as if there is no stylish present on the sets. Even when she plays young characters in dramas there is never anything youthful about her looks. Sometimes it is surprising to see the kind of looks she is carrying in dramas because they don't go well with the characters she plays. Her eyebrows and facial hair also serve as a major distraction. It is surprising that a leading heroine of the Pakistani drama industry has not been able to groom herself in all these years. Hiba Bukhari also wears clothes that look like they have been taken out of her grandma's trunks even when she is working with the leading production houses.
Hiba Bukhari dresses up and looks the same even when she appears in talk shows. In this day and age when everyone is so conscious about little details, Hiba Bukhari cannot even get a proper blow-dry on the most important occasions. Since she is not a character actress and is usually shown as someone who is exceedingly beautiful in dramas, Hiba definitely should get a makeover to fit the roles she plays.
Sarah Khan
Sarah Khan has made a name for herself and is one of the top actresses of the industry. However, it won't be wrong to say that as good as Sarah Khan looks on-screen, she definitely is in dire need of a makeover. If you look at her characters, it would be hard to figure out which drama it is because, in almost all the dramas, she looks the same. She does experiment with her wardrobe but when it comes to her hair and makeup, she has worn the same look for years now.
Sarah Khan should definitely experiment with her hair color and should opt for lighter and fresh minimal makeup looks in her dramas, that would definitely be a good and much-needed change for herself as well as the viewers who are already feeling tired of seeing her sporting similar looks year after year.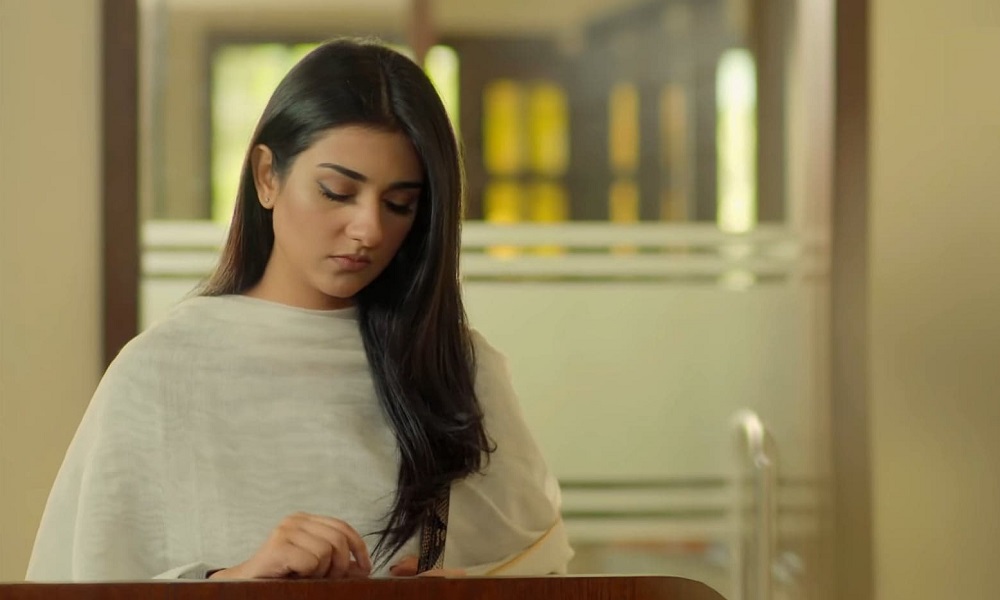 Hira Mani
Hira Mani has made a big name for herself in a rather short period of time. She has a great deal of confidence and her acting skills are admirable too. When it comes to styling and make-up Hira Mani definitely has a long way to go. Most of the time in dramas she is seen wearing foundation shades that do not even go well with her skin tone. In drama serial Kashf most of the time her face looks grey and her neck is a completely different color. The make-up artist also forgot to put foundation completely at the back of her neck which is why that is another shade. So when you look at Hira all you see is badly applied foundation, eyebrows that need serious trimming, and there is hardly any contouring.
Even when Hira Mani is shooting for leading brands, there have been many times when her overall look was not much different from the look she sports in dramas. Her dressing is always a complete disaster whenever she comes to shows dressed up in an outfit from her own wardrobe. Hira Mani is a really intelligent woman who can certainly learn a thing about styling if she has someone who can give her the right advice. She is definitely in desperate need of a makeover so that she does not look the same in all the dramas. Hira also needs to find a suitable shade of foundation and concealer.
Imran Abbas
Imran Abbas is one of the top and popular actors in the Pakistani drama industry. He has been associated with showbiz for years now. Imran Abbas is good looking and he has made it pretty obvious that he is very conscious of his looks and personality as well. However, when it comes to his dramas, he is seen sporting the exact same look and that has not changed for years and years.
Imran Abbas wears a lot of makeup too but it is unfortunate that even after working with so many makeup artists, he has not found a perfection foundation match. He always tries to lighten up his skin tone and fails to give up on eyeshadows, blush on, and tinted lip glosses. Imran Abbas has not even changed his hairstyle and hair color and this is the reason, he looks exactly the same in all of his dramas. Imran Abbas is immensely popular, therefore he shouldn't be afraid to try different looks for different characters.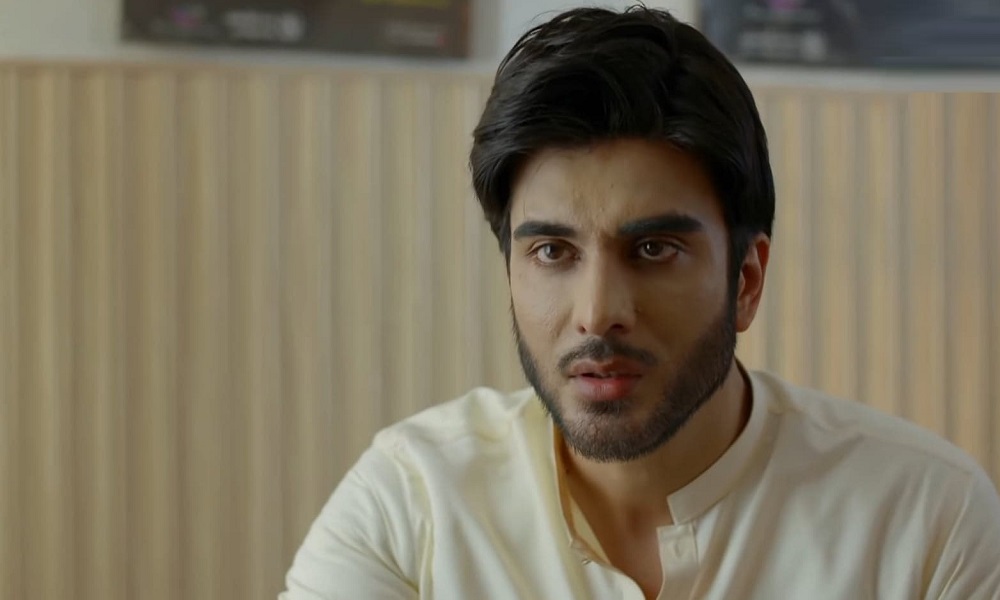 Mawra Hocane
Mawra Hocane is nice looking and she is also a smart young lady yet in all these years Mawra hasn't sported a single look in Pakistani drama which could be termed as a pleasant one. Either she goes overboard even when it is not needed like she did in Sammi or she decides to wear a 'uniform' as she did in Mein Bushra. In her recent drama, Sabaat Mawra plays the role of a simple girl with precision but her dressing is more outdated than simple. Mawra is usually dressed up like fairytale princesses in award shows and has even been seen in jumpsuits on functions and shows.
Although Mawra has so much exposure, she has not yet perfected the kind of style and look which would bring out the best in her. Her styling is almost always the same and even when she 'experiments' she likes to play it safe. We would love to see Mawra getting a complete makeover because we are pretty sure that she can pull it off.
Ahsan Khan
In his entire career, Udaari was the only drama where Ahsan Khan changed the entire look to fit the character but before and after that, Ahsan Khan has shown that he is very much comfortable in sticking to one particular look. Ahsan Khan has made a comeback after years in drama serial Bandhe Ek Dor Se and he has yet again played the role of a naqaam ashiq that he was used to playing before the groundbreaking Udaari came in his acting career.
Ahsan Khan has even failed to change his hairstyle in his current drama and as hard as he has tried to recreate his signature look, he fails to fit the character of Omar which is far younger than Ahsan Khan actually is. If Ahsan Khan has changed his hairstyle, it might've made some difference but his current look is no different to the ones he was seen before when he worked regularly in dramas.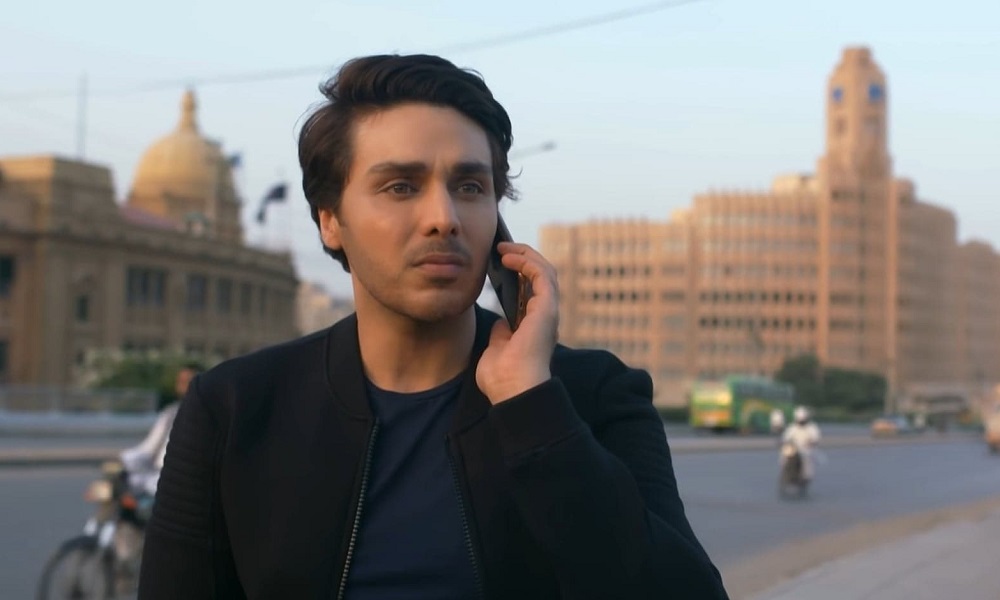 Muneeb Butt
Muneeb Butt looks exactly the same in all of his dramas. He has good looks and he can easily experiment every now and then but somehow he chooses not to do so. Even when he plays characters that are rather mature, he still carries the same look. Other than growing a mustache or sporting a clean shade, Muneeb has never experimented with his looks. His personal preference is wearing shirts that are colorful and have bold prints on them. He is also one of those actors who wear a lighter shade of foundation even though he is naturally fair but he probably wants to look fairer. It is about time that Muneeb steps out of his 'comfort zone' and starts changing his look.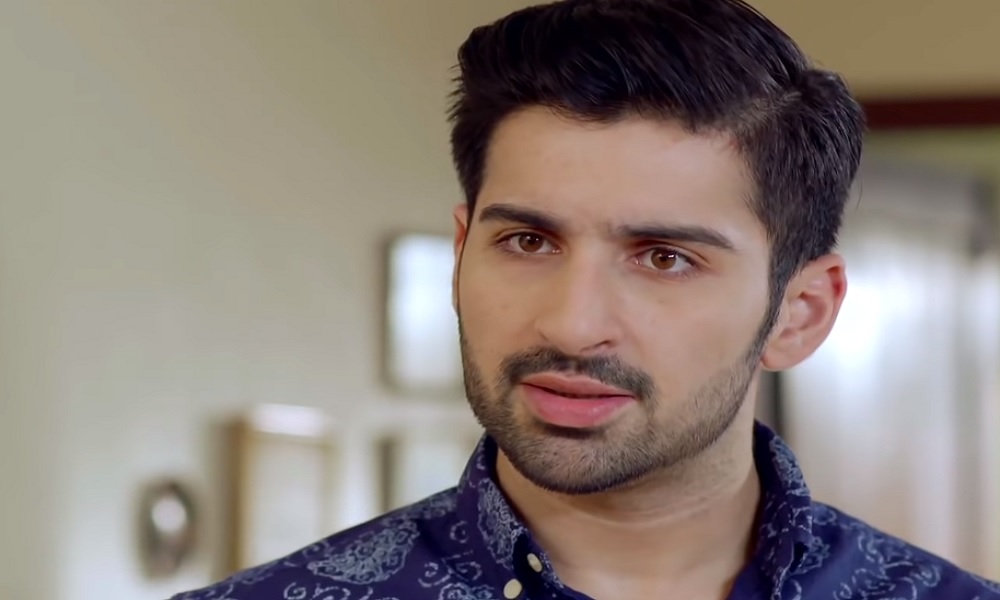 He usually plays it safe probably because he feels that he looks his best in a specific look. We are sure that his fans would love to see some change in his look and style.
Alizeh Shah
It won't be wrong to say that Alizeh Shah has become an overnight sensation and star in Pakistan. She has garnered a lot of appreciation and attention due to her beautiful looks. Alizeh Shah is a gorgeous young actor in the Pakistani drama industry. She is one of those few actresses who can easily carry any sort of look, this is why it is hard to understand why Alizeh Shah is so afraid of experimenting?
In almost all of her recent dramas, she has carried the worn the same makeup look and has not even changed the burnt brown hair color which makes her look older and adds a lot more screen age to her. Alizeh Shah has usually always played younger roles, therefore there is no need for her to try to add so much age to herself. It's high time for Alizeh Shah to experiment with her looks and especially change her hair color because, in all of her dramas such as Ehd e Wafa, Jo Tu Chahay, and now Mera Dil Mera Dushman, she has looked exactly the same. She also should hire a wardrobe stylist specifically because the choice of clothing in her dramas is hideous.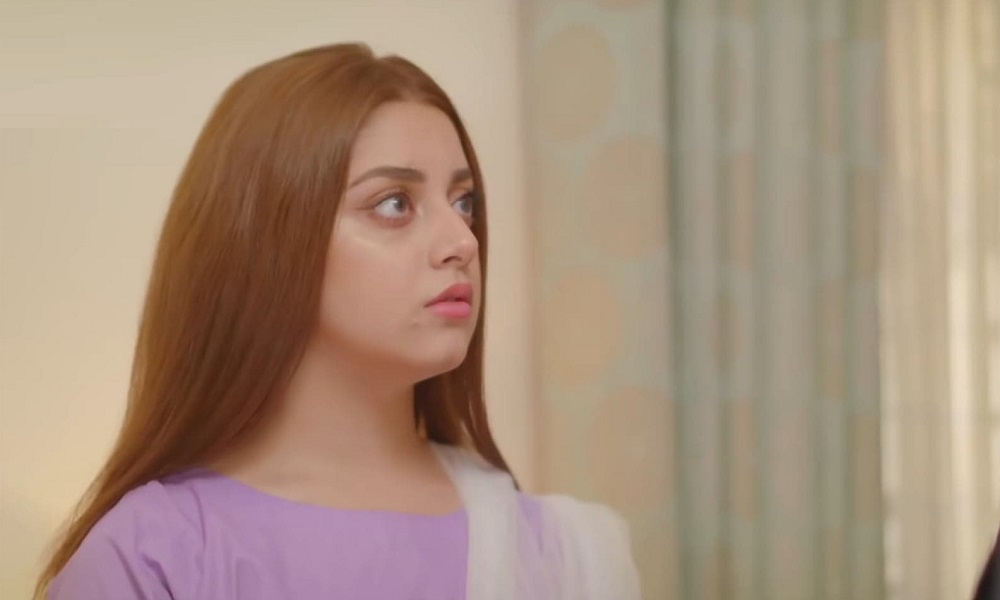 Ramsha Khan
Ramsha Khan has an attractive face and she keeps on choosing different kinds of roles. Her look however stays the same irrespective of the role she is playing. She has to be one of those actresses who have never put in an effort to look different. Not only this, her wardrobe in dramas is usually not up to the mark either. Ramsha usually wears the same kind of make-up and even her side parting is always the same. She is another one of those actors who somehow are still searching for a different look that would look good on them. Her style most often is casual even though there is so much she can experiment with. We have yet to see a single well done formal look on Ramsha which is rather disappointing considering she is right now one of the top actresses in the industry. Even if her character is going through hell, the mascara is always on point and the lip gloss never leaves her lips. In some scenes even her oily roots are prominent!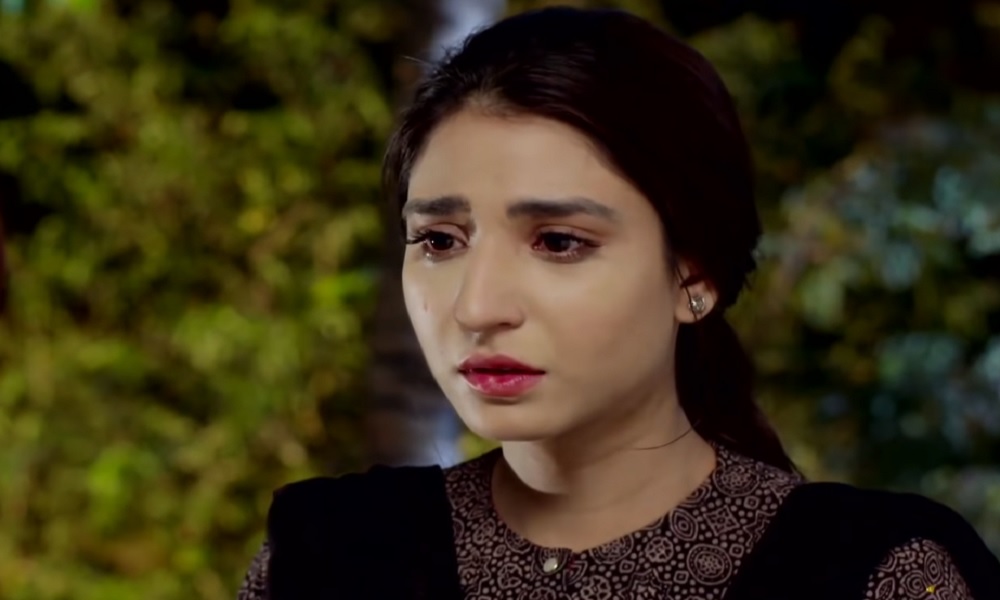 Shahzad Sheikh
Shehzad Sheikh seems to be cutting the corners for years now when it comes to his looks and overall styling of different characters. Since Shehzad Sheikh works in multiple dramas simultaneously, it seems in order to save himself the hassle and avoid continuity issues, he sticks to one particular look for each and every drama of his. Shehzad Sheikh has grown his hair out a bit but it seems because it took him a long time, he fails to go for a haircut and tries to gel them back in all of his dramas.
Shehzad Sheikh wears similar kinds of clothes in all of his dramas too which is mostly an office and formal look. Even in those scenes where he went for a date with Mushk in Raaz e Ulfat, he failed to wear casual attire. Shehzad Sheikh has come a long way in terms of acting but still has a lot of learning and experimenting to do when it comes to styling.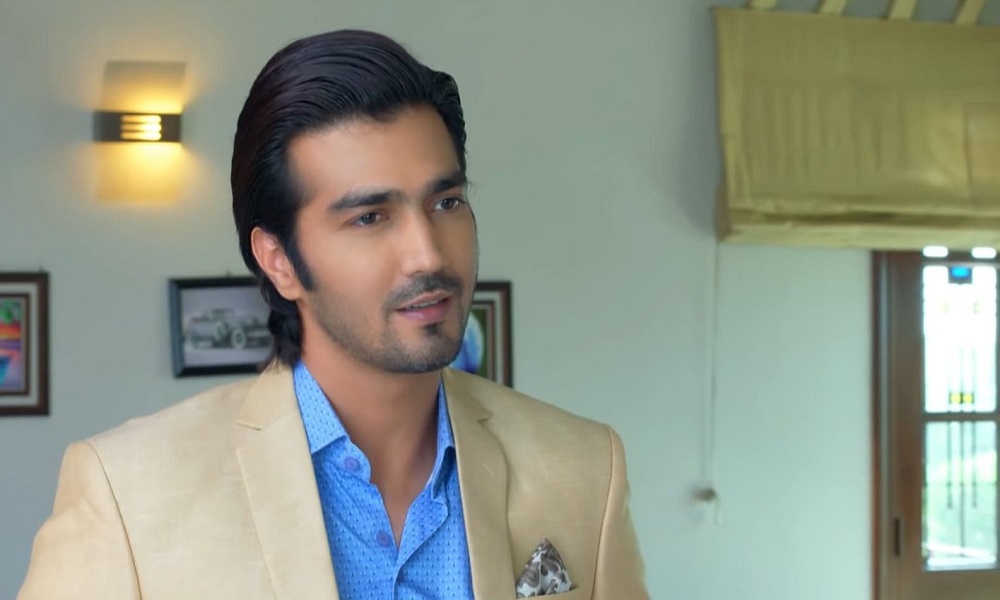 Shahroz Sabzwari
Shahroz Sabzwari has been associated with the entertainment industry from a young age. Anyone who has been watching him for all these years must have noticed that apart from his muscles, nothing about his looks has changed over the years. Just like many other male celebrities on this list, he is in desperate need of a different haircut. He has barely been seen growing a beard or even changing the way he dresses up. Shahroz is still young and he would look even more attractive if he decides to make a few changes in his appearance.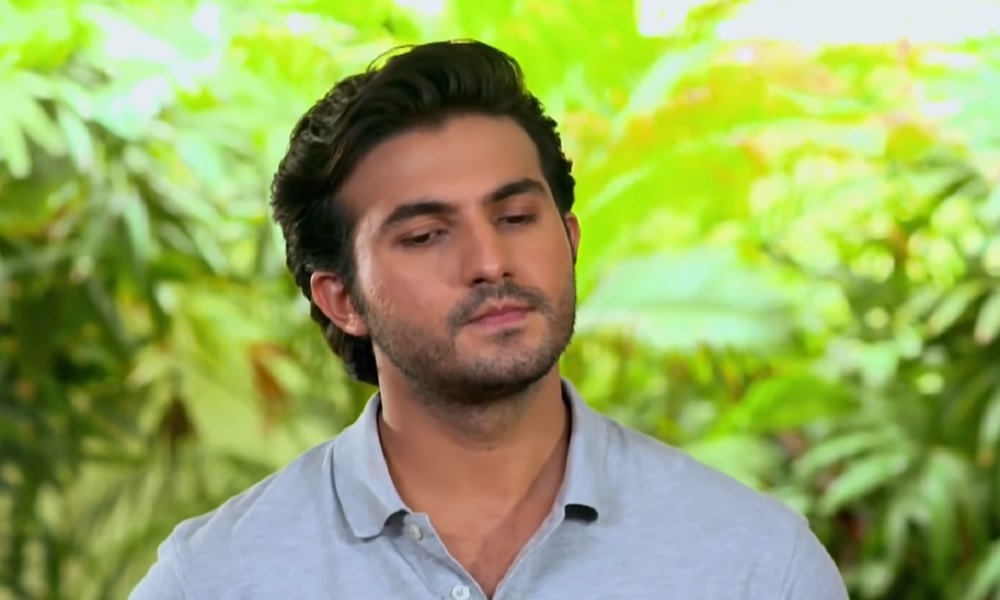 Laiba Khan
Laiba Khan is a fresh addition to the industry and in such a short span of time, she has made a name for herself, which is why she is seen in quite a few dramas that are on air currently. However, it won't be wrong to say that Laiba Khan definitely needs to learn a lot when it comes to styling herself as well as her characters. Her hair and makeup are pretty much the same in all of her dramas and the look that she carries makes it look like she walked from one shooting location to another, which makes it hard to differentiate her looks in different dramas.
Laiba Khan should definitely resort to wardrobe stylists because the clothes that she has worn in almost all of her dramas have been tacky and do not suit the demographic that she represents in dramas. Most of her characters seem to belong to the upper-middle-class with some financial ease but her quality of clothing shows that when it came to her, the producers or her drama family was a financial crunch. Laiba Khan is a good actor but she has a long way to go when it comes to the overall styling.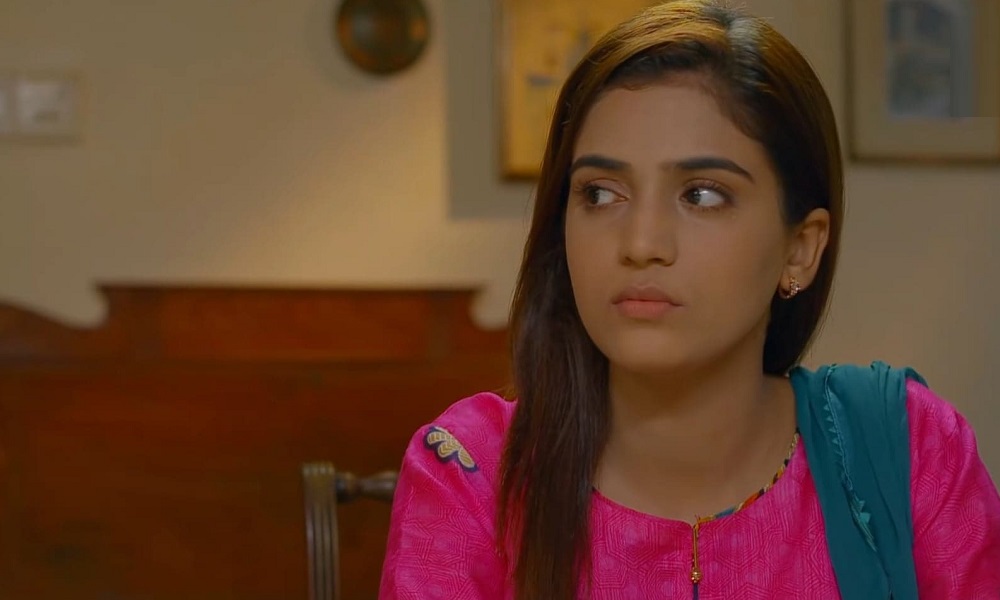 Usman Mukhtar
Usman Mukhtar appeared on television recently and he already has an unprecedented fan following. Apart from his on-screen persona, the fans also love his off-screen personality. He is a cool, easy-going celebrity who likes to keep it real. Recently, he got some cosmetic treatment done to cover his receding hairline. His hair now looks more like a wig and the black spots from the treatment on his head and forehead are a little too visible. Usman Mukhtar looked a lot better with his natural hair. A lot of actors get these treatments done but most often the outcome isn't as bad as that of Usman. He is definitely in need of someone who can guide him in the right direction so that he can look his best. We are pretty sure Usman Mukhtar can give the leading men of the Pakistani drama industry a run for their money if he gets the right makeover.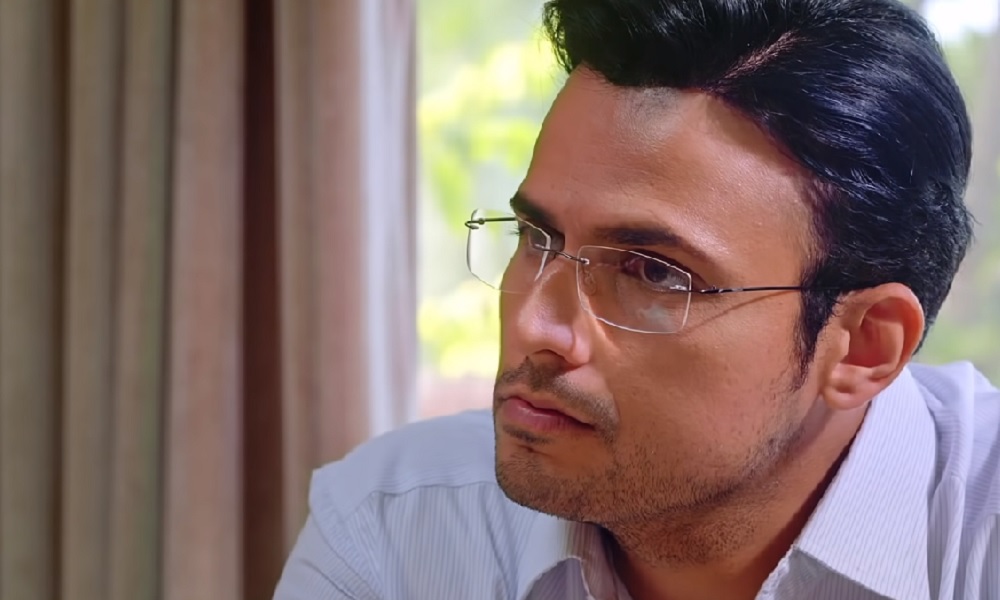 Junaid Khan
Junaid Khan has come a long way in terms of acting. In recent dramas, Junaid Khan has made it obvious that he is far more comfortable and confident in front of the camera. However, it won't be wrong to say that Junaid Khan is also one of those actors who has been sporting the same look for years.
If you pick his look from his old drama and compare it to Kashf which is airing currently, you won't be able to tell a difference. In dramas where he plays a boy belonging to a humble background, he opts for shalwar kameez and in dramas where he is shown as a rich businessman, his suit choices remain the same. Junaid Khan has not even changed his hairstyle for years now and it won't be wrong to say that his overall look is monotonous and boring.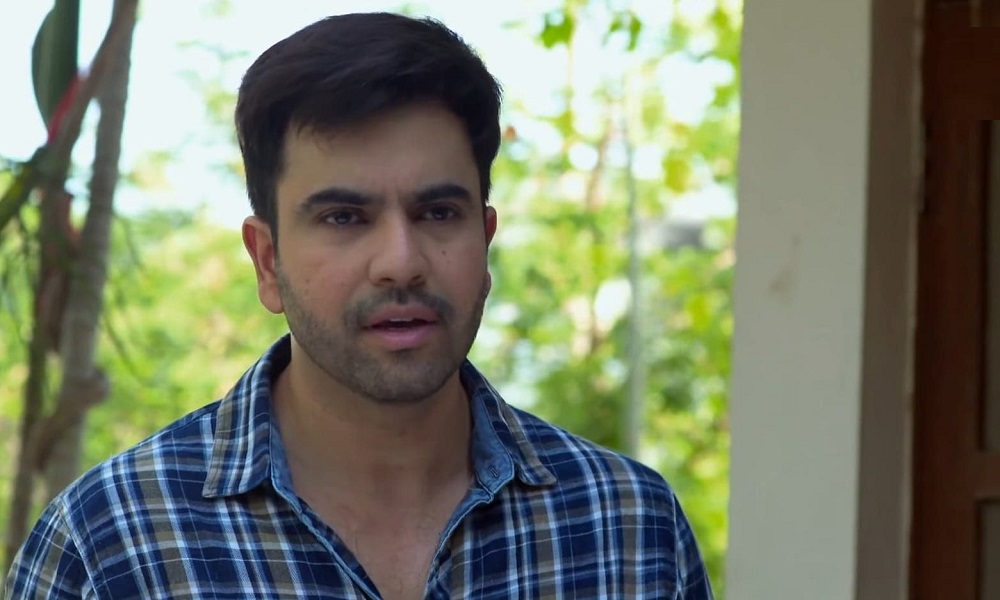 Emaad Irfani
Emaad Irfani has worked really hard to be where he is, but fortunately, he is at that stage where he has convinced the viewers to be excited about his projects and look forward to them. Emaad Irfani started off as a second lead and then worked his way up to become the main lead in Pakistani dramas. As much as there's no denying the fact that he has good looks, it won't be wrong to say that he most certainly is scared of experimenting.
This is the reason, in all of his dramas, his looks fail to change especially his hairstyle. If you go back and take a look at his previous dramas such as Sanam and Tawaan, you won't be able to differentiate between his popular characters such as Shayaan that he played in Cheekh and Asfand in the current drama Jalan. Emaad Irfani took a long time to pave a way to his success, but its high time he starts focusing on experimenting and changing his looks a bit too.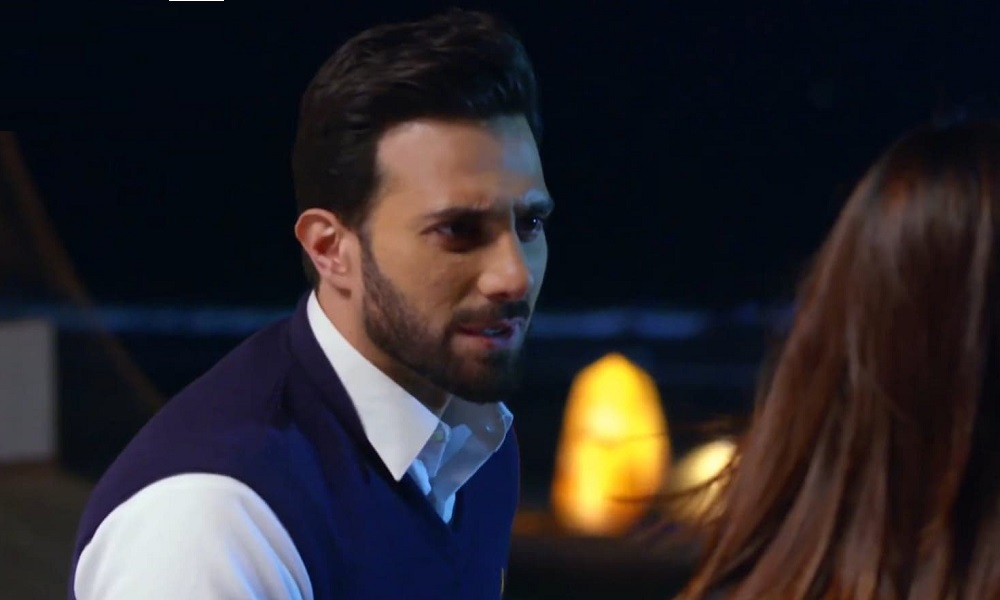 This completes the list of those Pakistani actors who are in dire need of a makeover. Which of these actors do you think should change their looks and experiment more? Who in your opinion looks boring and monotonous on screen? Feel free to share your opinion.