Pakistani artists working in indian films is not a breaking news, but Pakistani artists offered work in Indian dramas is a breaking news. Recently ( In June 2014) an Indian media house Zee Group, launched a channel named Zindagi which has aired many Pakistani serials uptill now.
Seeing the popularity of Pakistani dramas, now Pakistani drama artists are receiving offers by Indian drama makers. Like films, India also has a huge television industry which produces dozens of dramas. Like films, Indian dramas are mostly produced on commercial lines with more attention on glamour than script or direction, a formula which is perhaps in demand in India. Indian dramas are also quite popular in Pakistan, especially from 2000 – 2010, but the quality production sof Pakistani private satellite channels gradually faded their popularity. But Indian dramas are still viewed in Pakistan, as proved by high TRP of Indian dramas on APlus and Urdu1 channels.
As per Urdu Daily Jehan Pakistan, now Indian drama makers are contacting Pakistani production houses to persuade various artists to appear in Indian dramas.
Sana Nawaz, mostly known for her films has agreed to work in an Indian drama. Sana Nawaz has already worked in few Indian films. Sana has also worked on television in Pakistan in late 1990's, but she was more successful in Pakistani films. Surprisingly Sana has not worked in any notable Pakistani drama for more than ten years.
Full content from Jehan Pakistan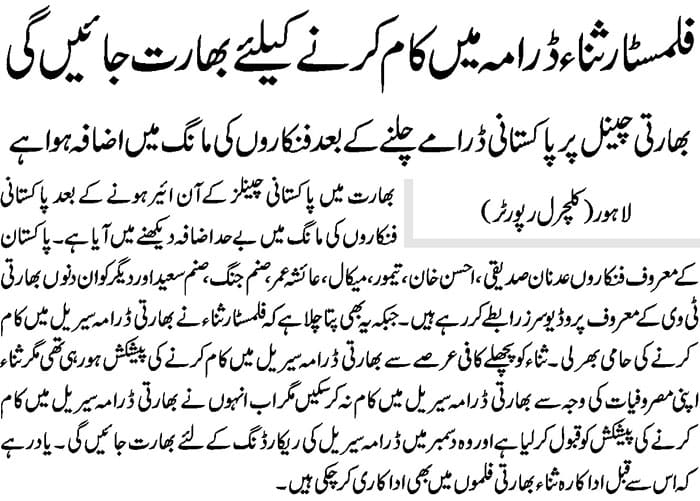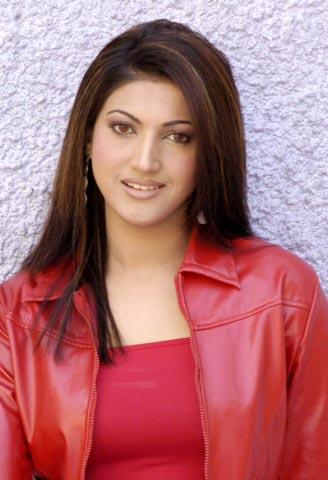 Rashid Nazir Ali