The lavish and extravagant wedding events become talk of the town in any country or region. In a latest wedding in Dubai, a UAE based Pakistani businessman weighed her daily in gold at her wedding. The video of the wedding is going viral on social media. According to the news, father who is Pakistani born weighed her daughter in Gold bricks as dowry in her wedding. He's reportedly a business man in Dubai. He's a Pakistani national. Have a look at the video:
The wedding is making waves in Pakistan and Dubai, the groom and bride made a filmy entry at their wedding venue. The father weighed the daughter in gold which was later on weighed, it was 69 kg gold. The groom and bride were looking adorable together. The wedding is getting popular and people are talking about it. The groom's name is Muhammad and the bride's name is Ayesha. Here we have gathered a few screenshots from the video. Have a look at the pictures: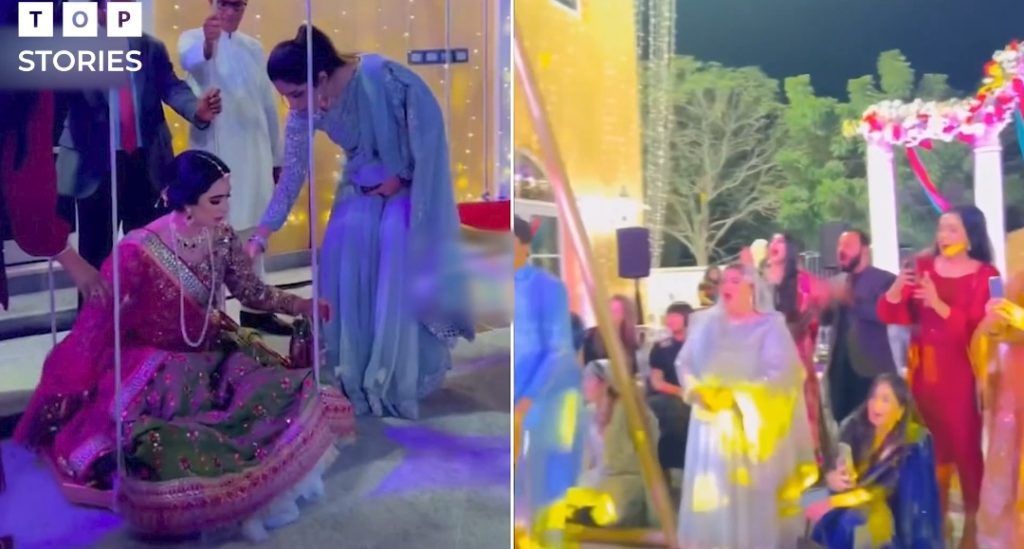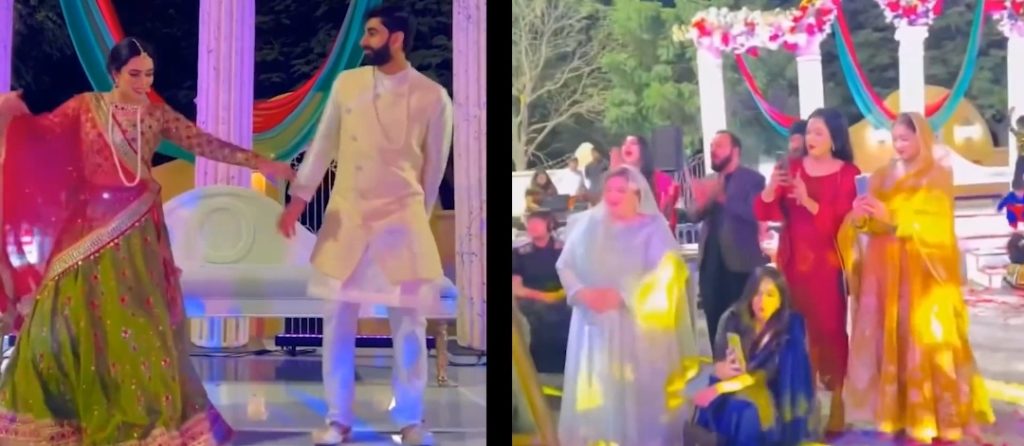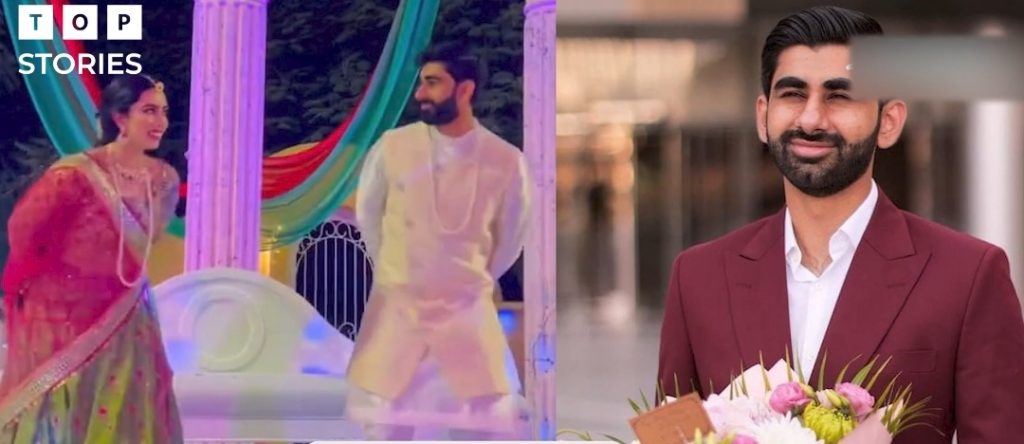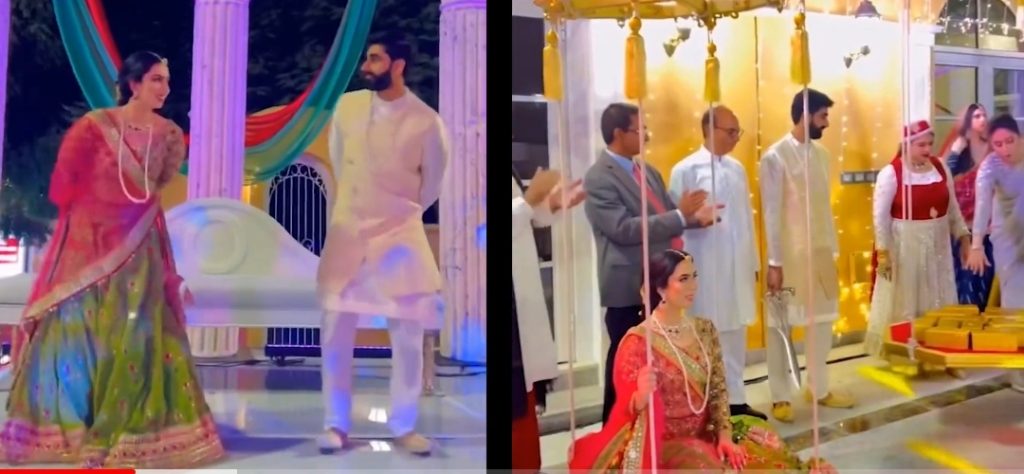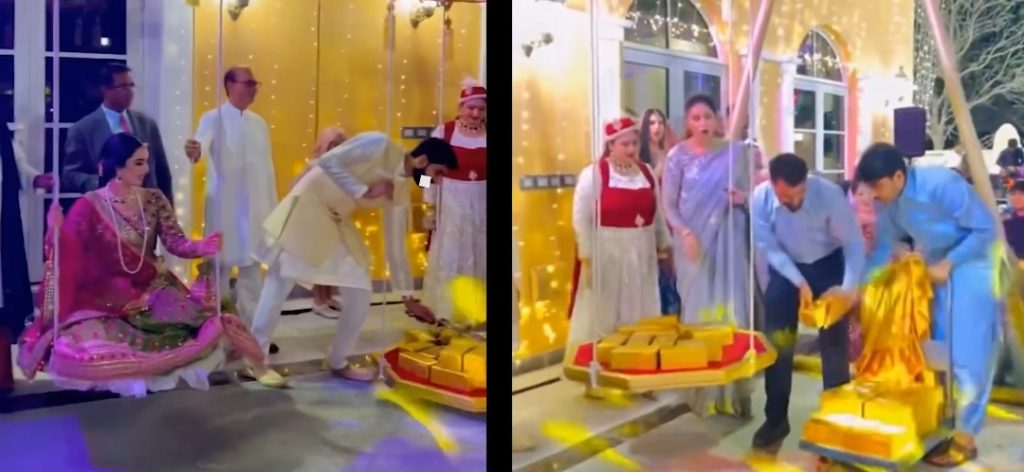 People got angry after seeing the video. Social media users said that it would be good if this gold would be donated as sadqa otherwise it's a poor show of wealth. Many users said that the gold should be donated to earthquake survivors like Syria and Turkey. They said that it should be donated to the poor people. Many said that it is looking fake.