A female TikToker who was shooting videos at Minar-e-Pakistan with her companions was assaulted and harassed by a group of 400 unidentified men on 14 August, Pakistan's Independence Day. The incident came into light when videos of men harassing the woman near Minar-e-Pakistan got viral over the internet.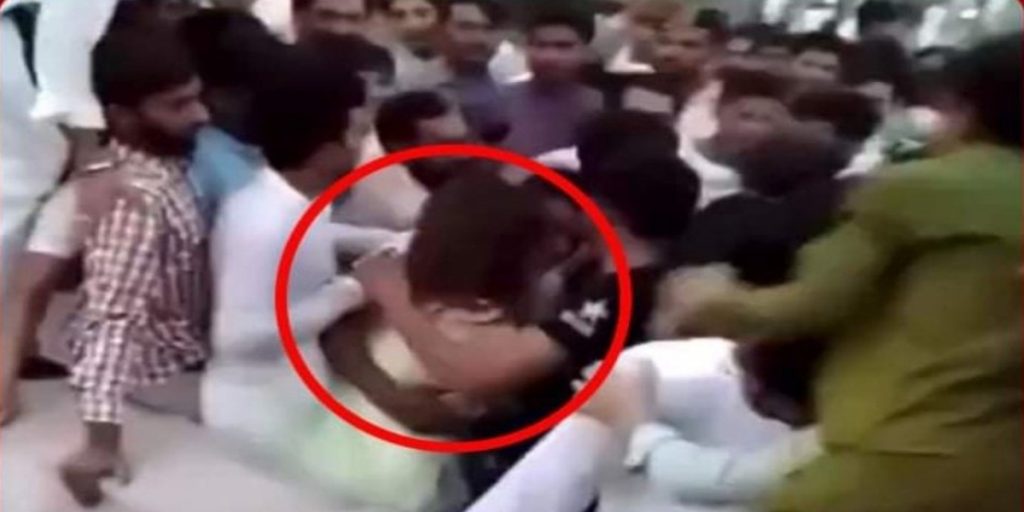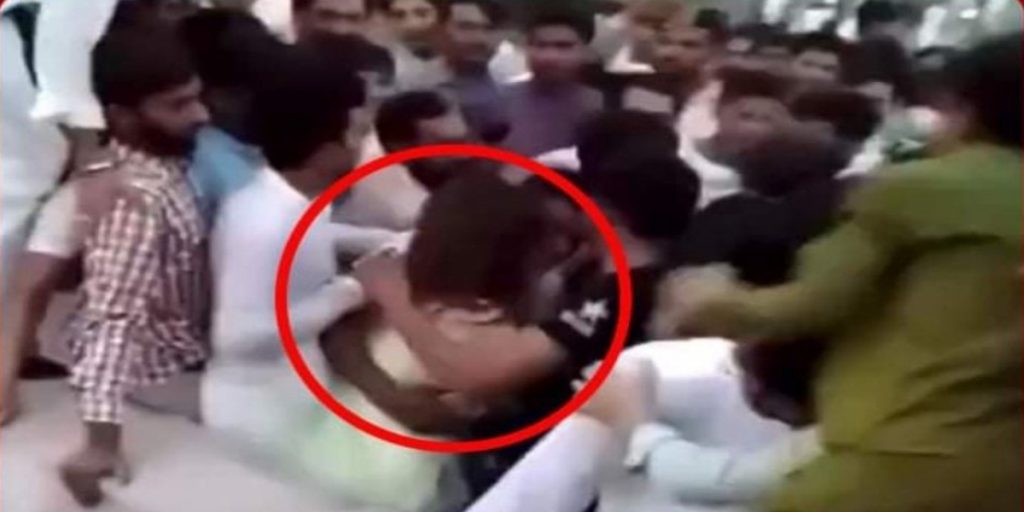 The first information report (FIR) was registered at the Lorry Adda police station on the TikTok star's complaint after hundreds of unidentified persons harassed her at Minar-e-Pakistan. In her complaint, the Tiktoker stated that she was filming a video on 14th August along with her friends when 300 to 400 people attacked them. She said the crowd surrounded them, pushing and shoving. They also tried to tear her clothes, she added.
— Azhar Mashwani (@MashwaniAzhar) August 17, 2021
Several Pakistani showbiz celebrities called out the heinous and animalistic incident at Minar-e-Pakistan. Mahira Khan, Farhan Saeed, Agha Ali, Ahmed Ali Butt and many others strongly rebuked the barbaric act as the disturbing videos and images from the incident began to circulate all over social media, have a look!
I can't believe what I just saw!!! I've said it before and I will say it again – make an example out of these men!
#MinarePakistan

— Mahira Khan (@TheMahiraKhan) August 17, 2021
Another day, another incident. This time it was at #MinarePakistan on the #IndependenceDay. This time it's about a woman assaulted by not 1, not 2 but 400 MEN! Let that sink in! pic.twitter.com/OrXrNrbbDu

— Muniba Mazari (@muniba_mazari) August 18, 2021
Disgusted , Furious , Heartbroken , Ashamed !
Ashamed of being a man today , ashamed that the men of this country keep doing these horrible acts every other day, ashamed that the law of my country does not hang these predators so that this doesn't happen again #MinarePakistan

— Farhan Saeed (@farhan_saeed) August 17, 2021
400 MEN ! WRONG, THEY WERE ANIMALS AND THIS WAS NOT HARASSMENT THIS WAS SEXUAL TERRORISM. MY HEART GOES OUT FOR THAT GIRL WHO WENT THOUGH THIS AND I WANT TO TELL HER THAT WE AS A NATION ARE SORRY .. WE ARE EXTREMELY SORRY BEHEN. I AM SO SHOCKED TO SEE THESE VIDEO CLIPS.

— Aagha Ali (@AaghaAli) August 17, 2021
• 400 men and 1 woman!!!
I.can't.even.imagine.
Giving me all sorts of trembles, triggering all fears.

Mere mulk ke mardoun, from sexual harassment you've reached the level of sexual terrorism!!!

LOL @ freedom!#MinarEPakistan #400Men

— Mariyam Nafees (@MariyamNafeees) August 17, 2021
I'm ashamed. I'm embarrassed. I'm sorry!#minarepakistan

— Shahveer Jafry (@shahveerjaay) August 17, 2021
Just spoken to the PM Imran Khan regarding Minare Pakistan Incident, Imran Khan is sad and angry over the Lahore incident. Ayesha will get justice soon In Sha Allah#MinarePakistan

— Aamir Liaquat Husain (@AamirLiaquat) August 18, 2021
What they will say: Pakistan is an Islamic Republic and medinay ki riyasat

What is the reality: Woman molested by 400 men at Minare Pakistan on Independence Day during Azaan.

We preach religion and patriotism here but we follow hedionism and barbarism. #minarepakistan

— Mansha Pasha (@manshapasha) August 18, 2021
The assault of a young women by a mob at #minarepakistan should shame every Pakistani. It speaks to a rot in our society. Those responsible must be brought to justice. The women of Pakistan feel insecure and it is all our responsibility to ensure safety and equal rights to all.

— BilawalBhuttoZardari (@BBhuttoZardari) August 18, 2021
Now that we hav a plethora of evidence of what unfolded at #minarepakistan Can we finally see our police in action by putting those men responsible for this gruesome act behind the bars? Is this too much to ask for our women?#400men #lahoreincident #needanswers #protectourwomen

— Adnan Siddiqui (@adnanactor) August 18, 2021
Another day, another incident, another moment we find ourselves collectively hanging our heads in shame.

Action, not just condemnation.
Bring the perpetrators to justice.

— Osman Khalid Butt (@aClockworkObi) August 17, 2021
مینارِِ پاکستان پر بھیڑیوں کا شکار عائشہ کے پاس رات کے اس پہر اسے صرف یہ احساس دلانے پہنچا ہوں کہ اُس نے جنسی حیوانوں کو خلاف ایف آئی آر کروا کر جس بہادری کا ثبوت دیا ہے اس پر اُسے سلام ہے۔۔۔ مجھے اس جملے پر معاف کیجئے گا لیکن خوش قسمت ہیں وہ جنہیں اس ملک میں خدا نے بیٹی نہیں دی pic.twitter.com/PkOo8ns25X

— Iqrar ul Hassan Syed (@iqrarulhassan) August 17, 2021
Disgusted, petrified, ashamed and speechless.. Quaid-e-Azam! We are sorry. #minarepakistan .

— Imran Abbas (@ImranAbbas) August 18, 2021