Pakistani Celebrities have recently been quite forthcoming when discussing their mental health. It is not easy talking about something so personal on a public forum. Yet, a lot of celebrities have talked about their depression and anxiety on talk shows and on social media. These Pakistani celebrities are sharing their stories for a good reason, they want to spread awareness about mental health. When people watch these celebrities on their television screens, very often they think that these celebrities live a perfect life. While most of the celebrities try their best to keep that image up, there are some celebrities who have shared their journeys and the challenges they faced because they were depressed for the longest time. Depression and anxiety are usually difficult for those people to understand who have not experienced it. It isn't like other diseases because it is commonly misunderstood. People who have depression are very often judged by others too therefore it is taboo. There are many Pakistani celebrities who did not only fight depression and anxiety but also talked about it in detail in order to help others out there who might be depressed seek help.
Here is a list of those Pakistani celebrities who fought depression and anxiety and were honest enough to share their stories.
Nausheen Shah
Nausheen Shah has been in the limelight lately because of her exceptional performance in the drama serial Deewar-e-Shab. Most people however do not know that Nausheen Shah was struggling with depression and anxiety when she was shooting the serial. She had been fighting depression for almost 7 years and although she went to see the doctor, she did not get the kind of help she was expecting to get. The doctor gave her a relaxant and Nausheen Shah started abusing the drug because it brought short-term relief. One day she completely broke down in front of her co-actor Shahroz Sabzwari and he pointed her in the right direction. Nausheen Shah is still fighting depression but with the help of medicine and experts to guide her. Nausheen Shah talked about her struggle with depression in Ahsan Khan's talk show. She has also been part of seminars that help spread awareness about depression.
Momina Mustehsan
In 2018 when model Anam Tanoli took her own life after fighting depression, many celebrities talked about mental health and how important it was to support each other. Momina Mustehsan spoke about her own struggle with depression through an Instagram post. She posted her picture and wrote, "This is a picture of me from when I was going through turmoil not very long ago. It happens to the best of us. Mental health is just as important as physical health, and we all hit points in our lives sometimes when all seems to be falling out of our control." This was not the first time that Momina talked about her struggle with depression. She made several videos in which she talked about her struggles in detail and she also had a special message for the trolls. Momina's struggle basically showed that celebrities too sometimes find it really hard to cope with the demands of their work and they of course are under severe scrutiny continuously which adds to the deterioration of their mental health. Momina Mustehsan came under severe criticism for 'photographing' herself while she was depressed. Earlier in a video post, Momina talked about her struggle with depression and tried to make people understand the disorder.
Hina Altaf
When Hina Altaf talked about her fight with depression, she was one of the first celebrities to talk about this issue in detail. She shared the symptoms she had and everything she did which helped her. Hina Altaf's honesty won people over. She also talked about how the environment in her house affected her mental condition. Hina also gave credit to the doctor who totally turned her life around. Hina Altaf also talked about schizophrenia, another mental disorder that people do not know much about. She made it a point that she talked about her fight with depression in every talk show because according to her that is what her therapist recommended. Hina Altaf's interviews definitely helped people understand depression and they went viral. She used her fame for this constructive purpose and while doing so, Hina Altaf also healed herself. People supported Hina and she got more fame after she came out with her struggles with depression and life in general.
Mawra Hocane
Mawra Hocane along with her sister Urwa talked about depression rather casually when they were invited as guests in Nida Yasir's morning show. They were criticized and made fun of after they remarked that the kind of food you eat causes depression and food can also cure depression. They were criticized for their ill-informed opinions and that is when both the sisters decided to talk about their own struggle with depression and anxiety. While replying to someone on Instagram, Mawra Hocane shared that she had been battling with anxiety and she also showed her support for all those people who were fighting with the disorder. This was Mawra's way of telling the world that she was not ill-informed but she too was going through the same turmoil. She also cited different sources which supported her claim that processed food adds to depression. People however continued to mock her. Mawra did not let the criticism stop her from sharing how she fought with anxiety and once again through social media shared her journey and hoped to spread awareness about anxiety.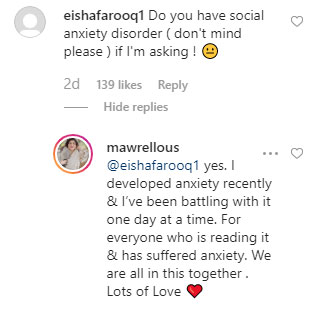 Urwa Hocane
Urwa Hocane came under public scrutiny after her remarks about depression on Nida Yasir's morning show went viral for all the wrong reasons. Unlike Mawra, Urwa dealt with the entire situation directly by letting people know that she had also struggled with depression. In a social media post she said that she was never planning to make her struggle with depression public but now that people were criticizing her for her comments, she felt the need to share why she said what she did. She also said, "I only hope that what we are put through post-interview doesn't discourage the people in position from speaking about what matters to the best of their knowledge in future. Lastly, let us be humans with our imperfections, flaws, and mistakes. Don't put us on pedestals so high that we are unable to touch each other's hearts. Let's try to be kinder and more tolerant as a society." Urwa did not share details about the disorder but she is continuously seen urging people to be kind to one another.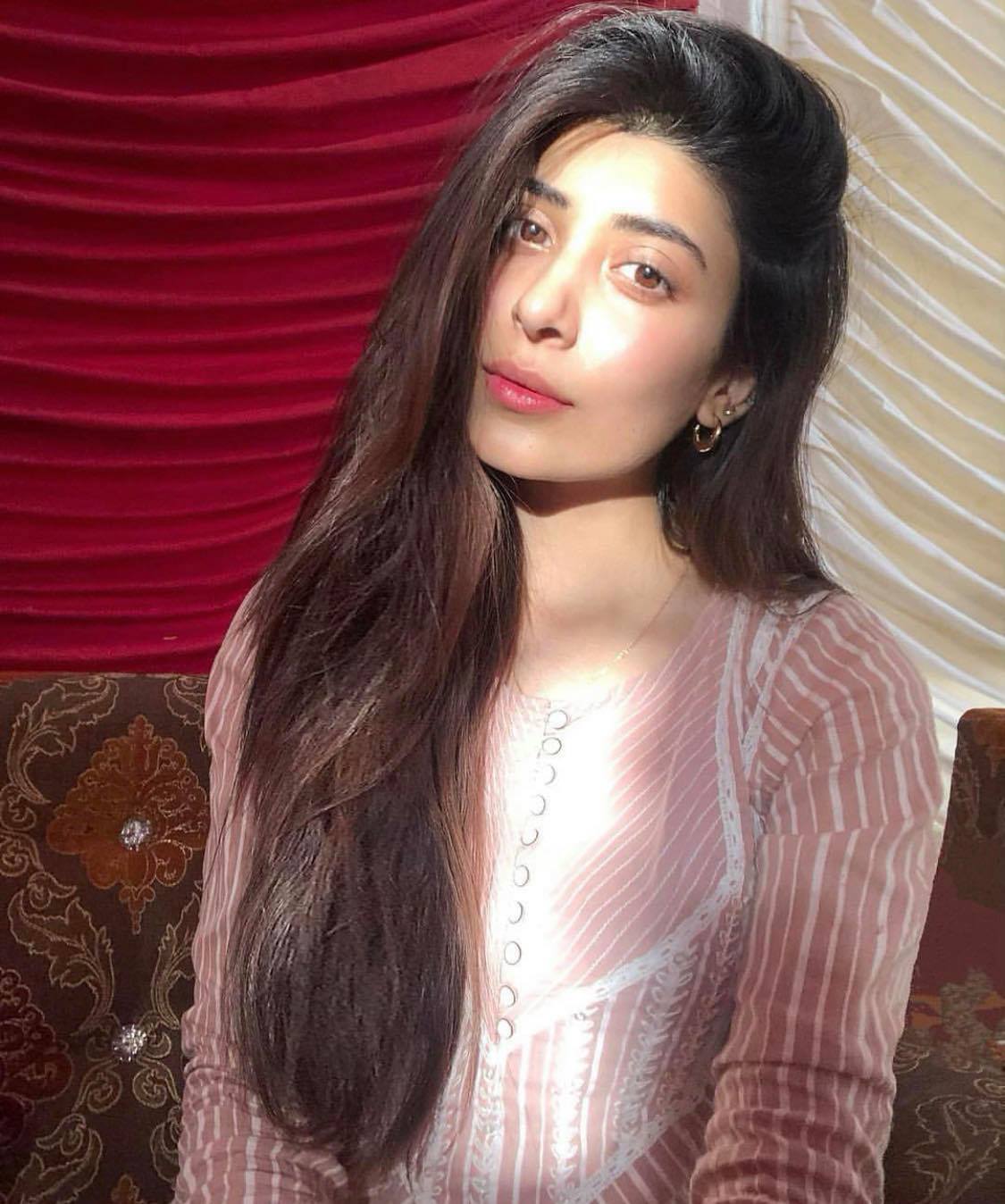 Hira Mani
Hira Mani's interview with Samina Peerzada has been a memorable one for many reasons. Her honesty about everything she had been through in life made her viewers connect with her at a different level. Hira Mani talked about depression and that she was going to a therapist to cure her depression. She stated that when she entered showbiz, she became too competitive and materialistic. Because of this, she went into depression, she was constantly trying to own things that other popular actresses had. Then a moment of realization changed everything for her. She realized that the reason for her depression was that she was trying to find happiness where there was none. Hira Mani cried while talking about this phase of her life and had an important message for her listeners as well.
Nouman Javaid
Nouman Javaid was so depressed that he tried to kill himself. His suicide attempt was initially termed as an accident but later on, Nouman talked openly about how difficult it was for him to fight depression. While talking about the tough times he had been going through Nouman said in an interview, "I was in depression for quite some time before finally attempting suicide. I was facing issues in life but I wish to make it clear that Fariha was not the only reason behind my depression; there were a number of other things involved." Nouman Javaid's marriage with Fariha ended weeks after his suicide attempt. Before attempting suicide, Nouman also posted a status saying "mein chala" (I am going). In a recent interview, Nouman Javaid said that he was focusing on namaz and his work to help him deal with heartbreak and now he was content with his life.
Mohsin Abbas Haider
Mohsin Abbas Haider's mental health issues came to the limelight after he posted a status a few years back in which he said that he shared the torment he had been going through. Although Mohsin posted this status in a moment of agony and later decided to delete it the support he got as a result of it was overwhelming. In a recent interview, Mohsin Abbas Haider shared that he basically put that status up because he was contemplating committing suicide and he thought this would be his last status. Luckily, he survived that difficult phase and that is when he started opening up about his struggles with mental health.
Babar Khan
Babar Khan also talked about the extreme depression he went through after his beloved wife Sana Khan passed away in a tragic incident. Babar Khan made a television appearance after many years and talked about how depressed he got and also attempted to take his own life. Babar Khan's struggle with depression has been a long fight which finally ended when he had his first daughter and he felt that his life had meaning now. Even now Babar Khan hardly ever gives interviews and struggles with staying happy.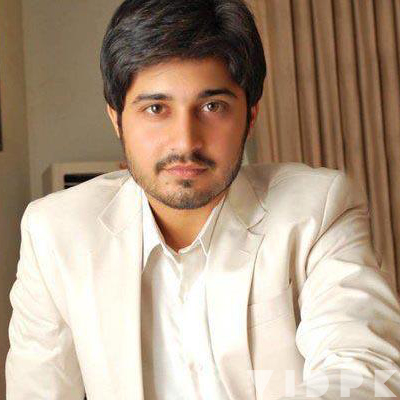 Juggan Kazim
Juggan Kazim often talks about mental health because she has gone through a really difficult period of her life when she was in an abusive marriage. Juggan got really depressed and had low self-esteem. When her son was born, her life got meaning but the abusive marriage left her broken. She often talks about the importance of therapy and how important it is to seek help in such situations.
Navin Waqar
Navin Waqar talked about going through a phase of depression and extreme anxiety before she started shooting for Hamsafar and in between. Who would have known that at a time when Navin was getting the most attention from the public, she was struggling with anxiety to a point where it was difficult for her to focus. She shared in an interview that for her exercising proved to be most beneficial in this difficult period. She stressed the importance of exercising in order to improve mental health.
Salma Hassan
Salma Hassan is an inspiration for many because her picture-perfect marriage fell apart right in the public eye yet she stood tall all through it. Salma Hassan opened up about how therapy helped her over the years. She is also one of those few celebrities who talked openly about post-partum depression; a topic that is often considered taboo even in this day and age. She discussed the issue in detail and talked about the stigma attached to therapy. She shared how she was on medication for depression and later on turned to therapy when she felt that her daughter was getting affected due to her mental condition.
Yashma Gill
Yashma Gill is also one of those brave celebrities who did not hold back while sharing details about their difficult times. Yashma shared that she came from a broken family which impacted her mental health. She was depressed and anxious. She started avoiding her family and was over-dependent on friends. At the age of 19, she was diagnosed with clinical depression. She worked hard in order to come out of this mental state and eventually found solace in the family. She also moved to Australia for further studies and the change in environment helped.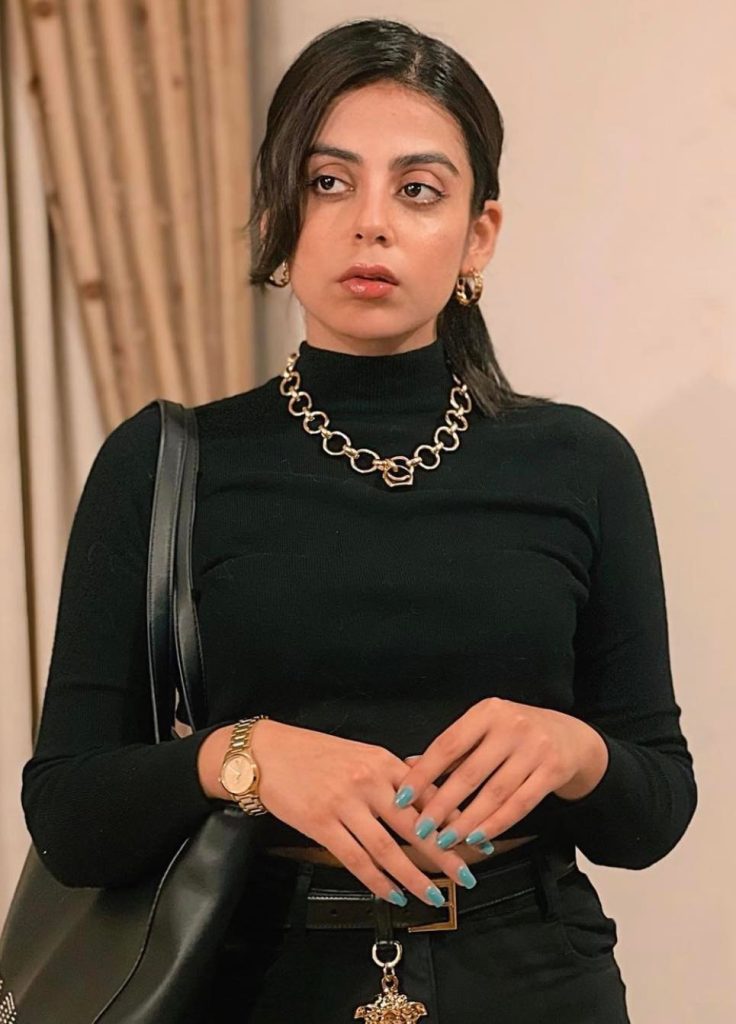 Usman Mukhtar
Usman Mukhtar talked about the impact childhood experiences has on a person's mental health. He talked about being an overly anxious adult to the extent that it impacted his eating habits and as a result of that he gained a lot of weight. He shared that he was sent to a boarding school when he was really young and the bullying there coupled with the pressure of coping on his own impacted his mental health. He stayed in the boarding school for 5 years and feels that it shaped up his personality in such a way that he finds it difficult to cope with many situations.
All these celebrities have in some way or the other contributed to spreading awareness about mental health by sharing their experiences. They are all strong individuals who fought all the odds and now have the strength to share their experiences. Their real-life stories do not just educate but also inspire.