The private lives of Pakistani celebrities are more public than ever due to the widespread use of social media. Therefore unlike before, the public knows every little detail about the past and present of these celebrities. In our society, there is a certain age at which most people are expected to fall in love and get married. Some of the Pakistani celebrities proved that there is no particular age to find the perfect life partner and get married. Some of these celebrities were not lucky enough to get their happy endings the first time they got married. But they were really lucky to find someone at an age which is considered 'late' for marriage. These celebrities broke stereotypes and showed their fans that there is no right or wrong age for falling in love. The love stories of these celebrities got different types of reactions from the public. Most of them received more support and love than criticism.
Here is a list of those Pakistani celebrities who found love late in life.
Samina Ahmed and Manzar Sehbai
Samina Ahmed and Manzar Sehbai announced their marriage at a time when both these veteran actors were being loved for their roles in popular dramas. This was such refreshing news for all the fans and the public in general because usually in our society people do not get married at this age. Samina Ahmed and Manzar Sehbai were not sure what kind of reaction they were going to get once they announced their Nikkah. They were however really happy with all the love they received from the public. This celebrity couple set a great precedent just like many other on this list.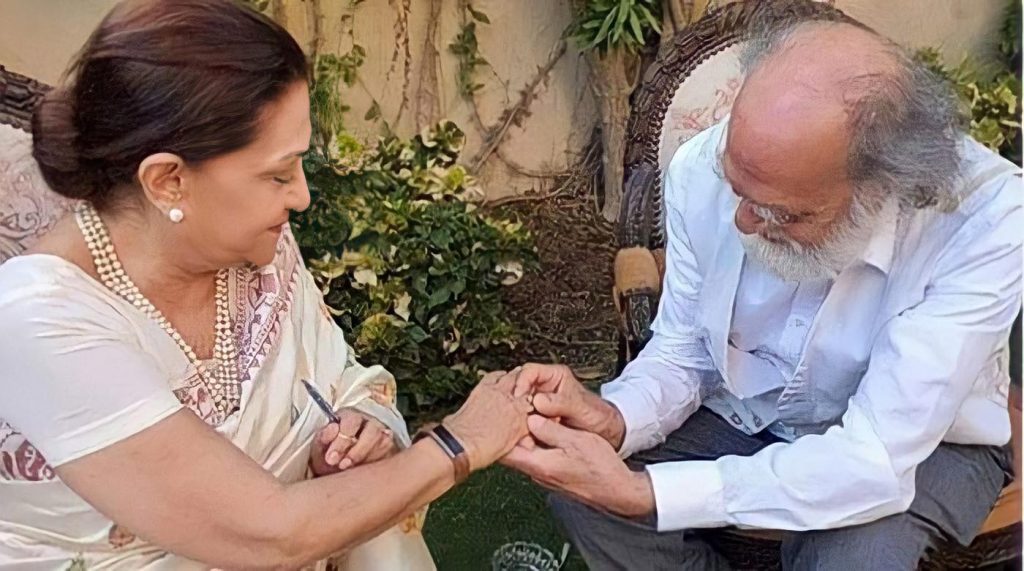 Samina Ahmed's first marriage wasn't the most pleasant experience for her since her husband divorced her after a few years for another colleague. Samina Ahmed was married to Fareed Ahmed but the couple parted ways in 1993. Samina Ahmed is a mother of two children Zara and Zain. It is always great to see a woman who deserves love getting it from someone who values her so much. Manzar Sehbai keeps on showering his wife with love every chance he gets and the public finds that really cute.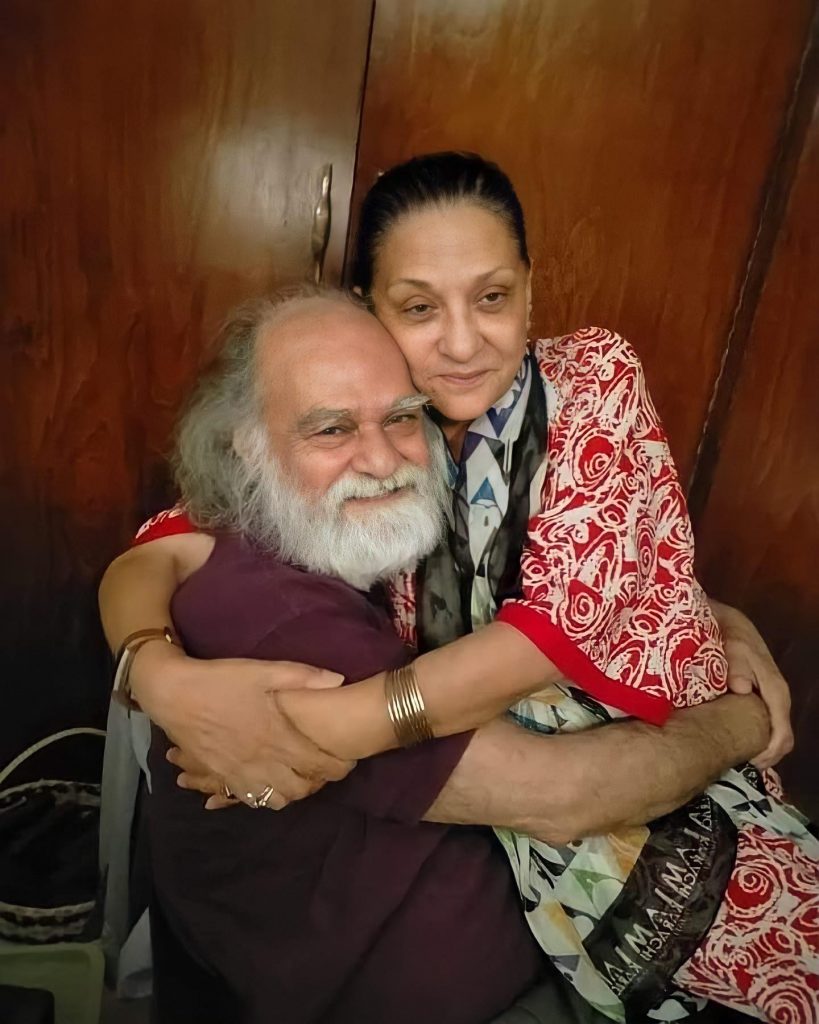 Anjuman Shaheen and Lucky Ali
Anjuman Shaheen, a well-known film actress, and producer, business tycoon Lucky Ali got married in June 2019 when they were in their mid-60s. Anjuman Shaheen's first husband passed away and she felt lonely since all her children were settled down in their lives. She shared with the media that loneliness was the main reason why she decided to get married at this age. She also shared that she got married to Lucky Ali with the consent and permission of her children who wanted to see her happy. Newspapers also reported that Lucky Ali had been in love with Anjumand for a long time but it took him quite a while to convince her to say yes! This is another one of those love stories which we usually don't get to witness or hear about. Anjuman and Ali are both lucky to have found love at this stage in life.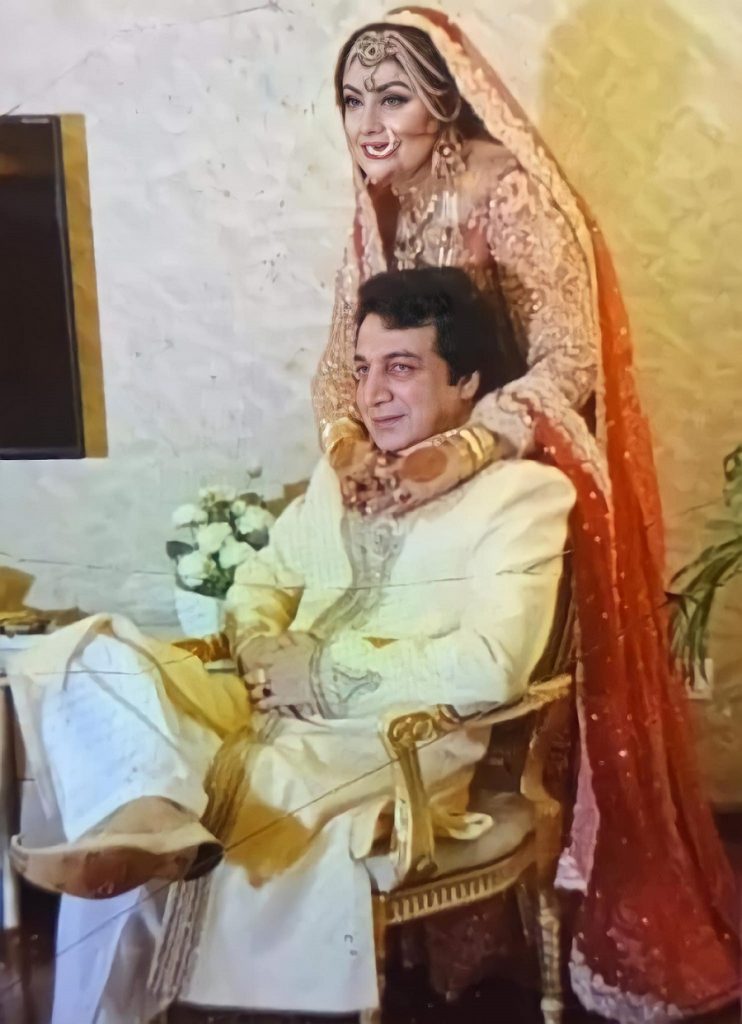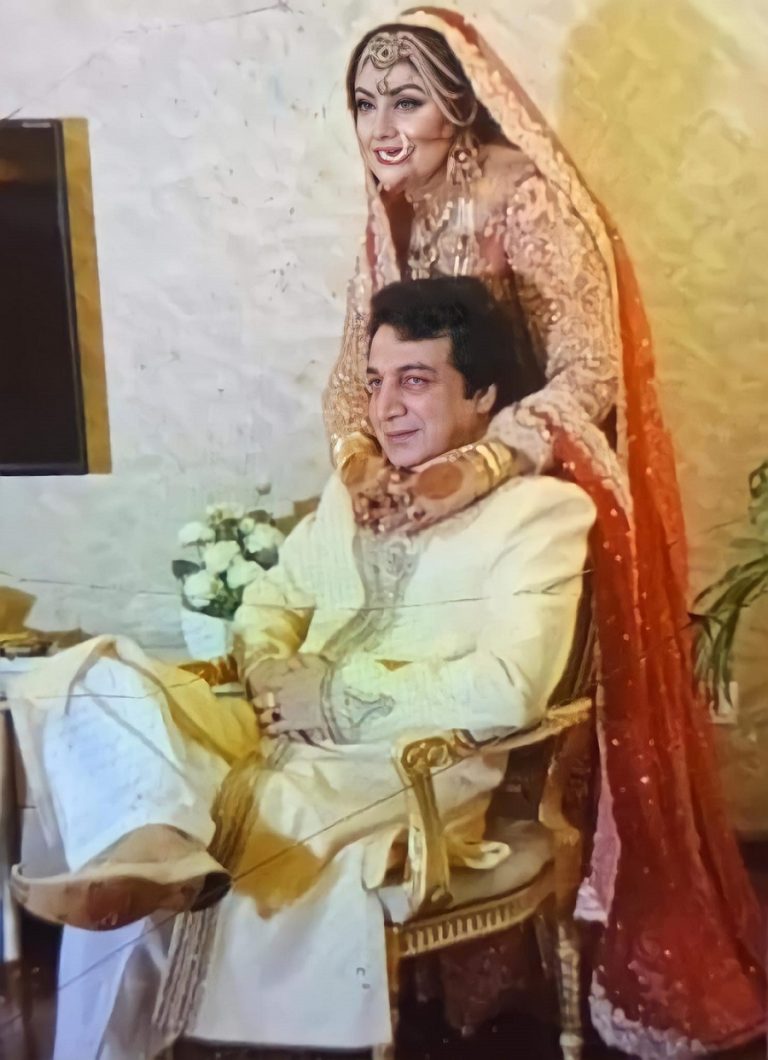 Bushra Ansari
Bushra Ansari who is now Bushra Bashir ended her marriage with her first husband Iqbal Ansari few years back. She got married to actor and director Iqbal Hussain in 2005 but did not formally announce her wedding. She talked about her divorce on a talk show. She shared how her 36 years of marriage with Iqbal Ansari ended because her father had given her the right to divorce just in case she was not happy with her marriage. Since she had children early on in her marriage, she felt she needed to continue her marriage for her children.
She got married to Iqbal Hussain when she was in her late 50s but until now she has not announced this marriage. However, it is pretty evident that Bushra is happy with her decision. It goes to show that ending a relationship that is not fulfilling is much wiser than carrying on with it and being unhappy.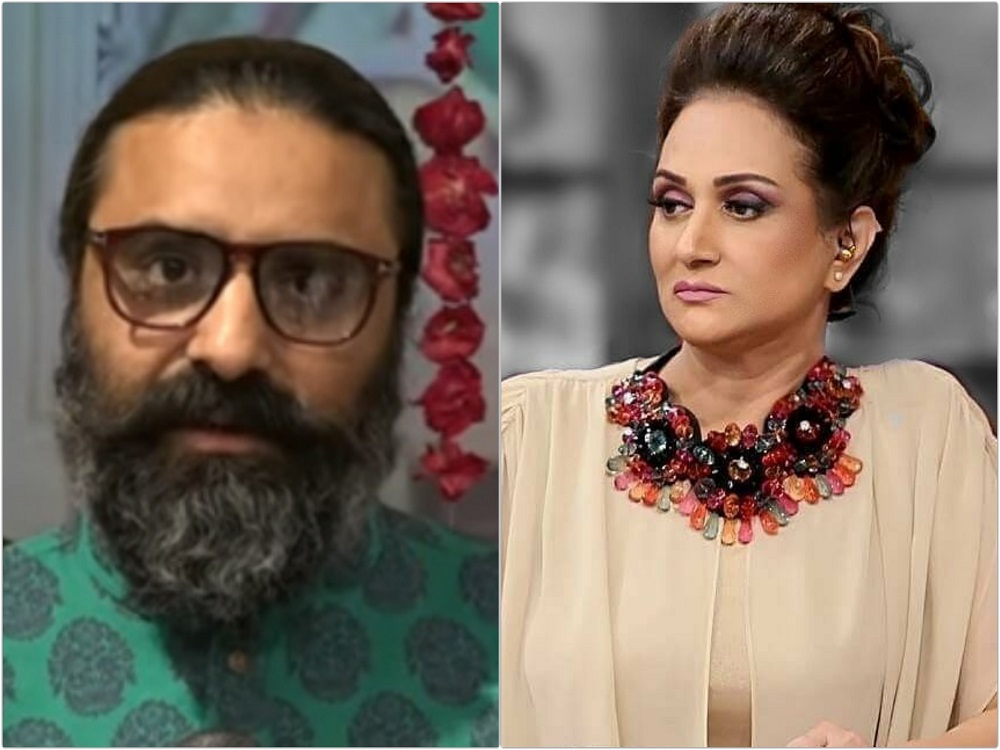 Jia Ali
Jia Ali is not as old as the two celebrity couples who are on the top of the list. However, the age in which she got married is considered unconventional for finding love and getting married by many. Jia Ali got married recently at 48 years old to Imran Idress, who is a Pakistani businessman based in Hong Kong. The nikkah ceremony took place in Badshahi Mosque. The couple shared that their marriage was a mix of love and arranged one. Imran will move to Pakistan and the couple will merge their businesses together. Jia Ali is proud of the fact that she waited for the right time to get married and she shared that her husband's parents had no problem with the age difference because her husband is younger than her.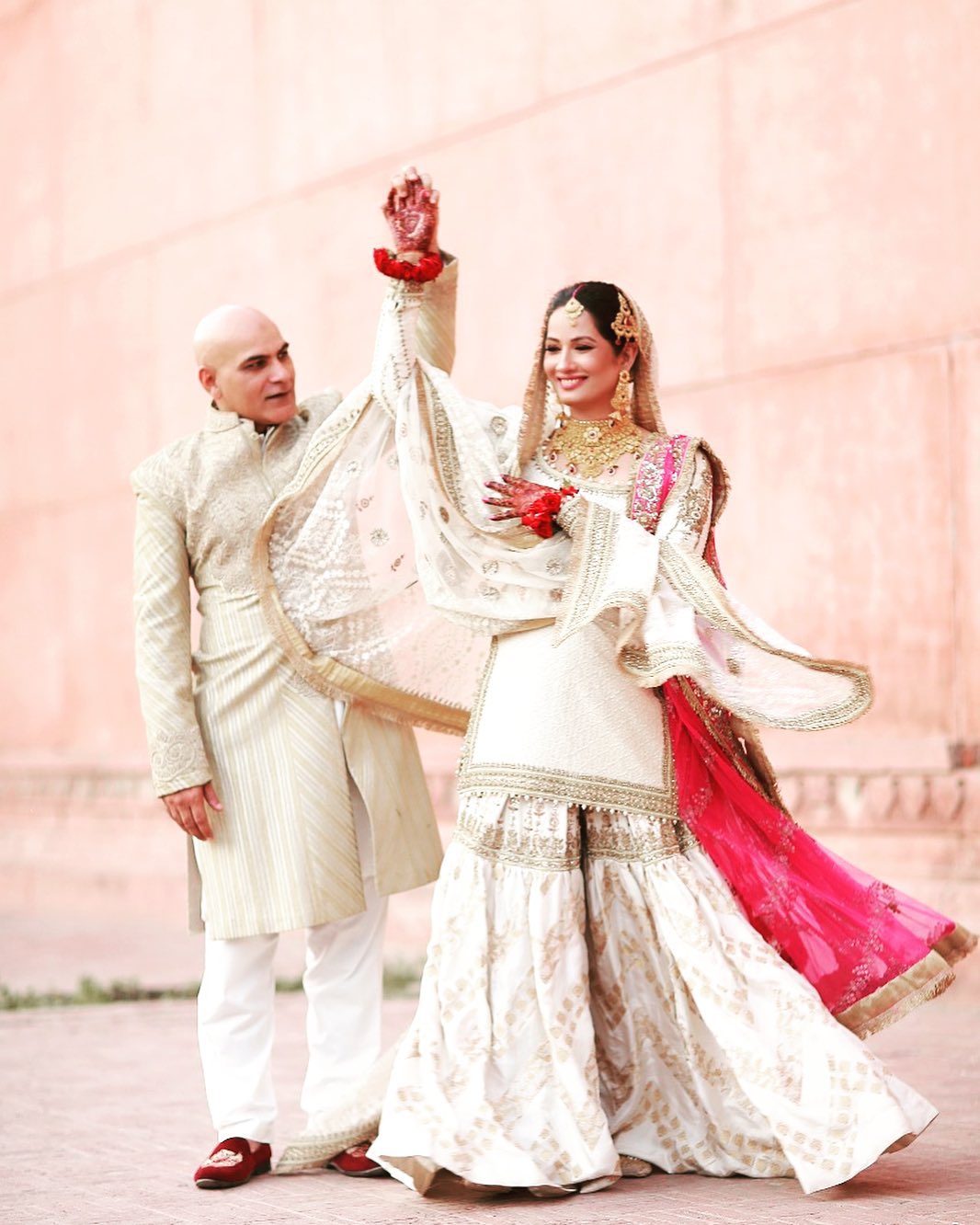 Jia Ali has always been known for her confidence just as much as she is for her performances therefore it did not come as a surprise when she decided to give solid answers to the entire backlash. She won the public over in no time. Just like the other celebrities on the list, Jia Ali proved that it is okay to get married at 48 if you feel you haven't found the right man just yet!
Naheed Shabbir
Naheed Shabbir, a famous television actress tied the knot with Nomi Khan in 2019 when she was in her early 50s. 2019. This happened to be Naheed and Nomi's second marriage which was also criticized a lot because Naheed was termed as a homewrecker by Nomi's first family. This wedding attracted a lot of negative attention but both Naheed and Nomi seemed absolutely happy and in love with each other. This wedding was attended by a lot of celebrities who became a part of the event to bless the couple with their good wishes. Many people also criticized Naheed for getting married at this age but she was surely not looking for anyone's approval!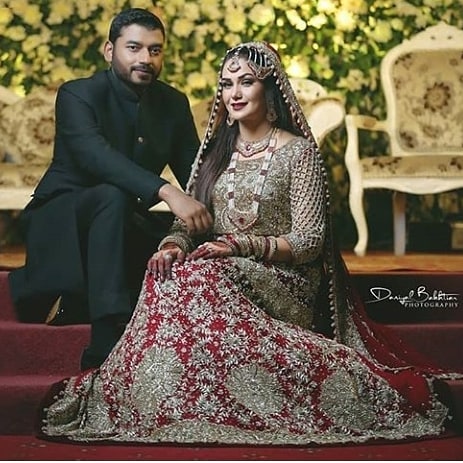 Isn't it refreshing watching people find love at an older age? Share your views.